All eyes are on Edward Enninful, the first man to helm British Vogue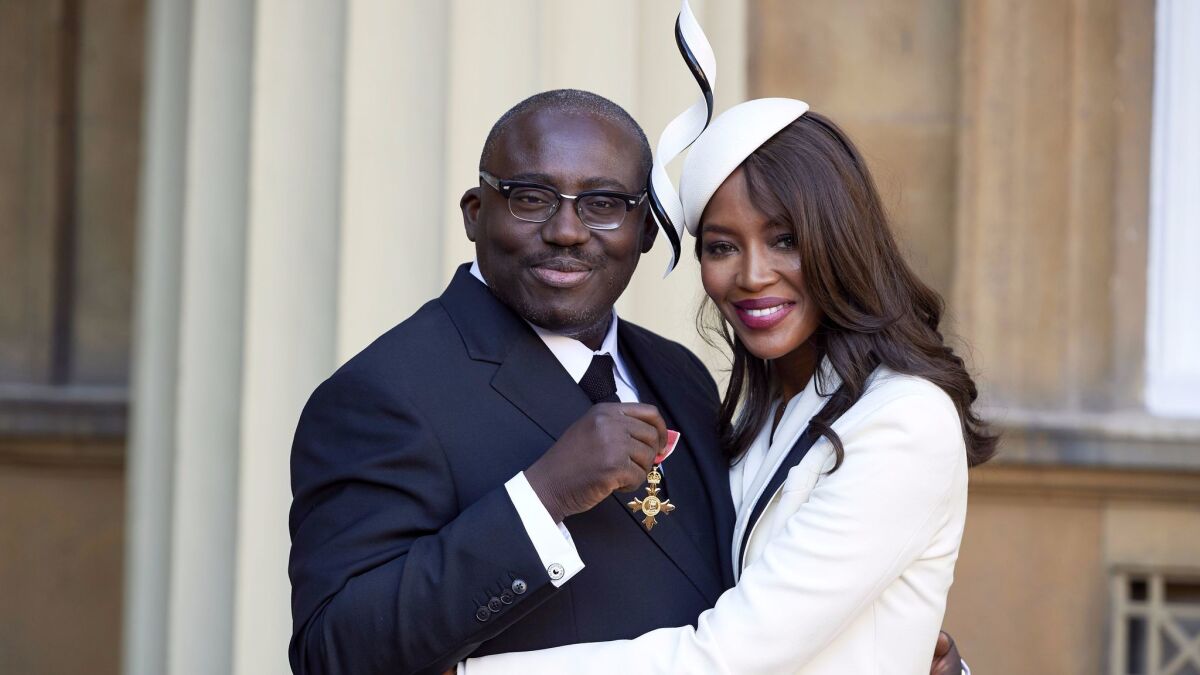 What sort of shape will the December issue of British Vogue, which hits newsstands on Nov. 10, take? Will the new contributors Kate Moss, Naomi Campbell and Adwoa Aboah pose for the debut cover? And who does the makeup? Pat McGrath, Charlotte Tilbury or Val Garland, who are also on the new masthead?
Will Steve McQueen, another new contributing editor, make a film — or create an artwork — to mark the launch?
One thing is for sure: new editor in chief Edward Enninful will have to do something about those circulation numbers. In the January to June period, the print edition of British Vogue fell 1.5 percent year-on-year to 183,300, while digital declined 25.5 percent to 6,721, according to the U.K.'s Audit Bureau of Circulations.
While he's sorting out circulation, Enninful will also usher in a new era of diversity — his new hires are evidence of that — while a renewed focus on art is also on the agenda, no doubt a carryover from his tenure at W Magazine.
"The impact Naomi and Kate have in today's culture is enormous," Enninful said after reshuffling the masthead earlier this summer. He added that McQueen would bring "an increased depth to the arts within the magazine," and said he'd been "working with these friends and colleagues" on their ideas for upcoming issues.
Digital will also be a big focus. On his first day in the office, the editor — who is active on his own social media accounts — put British Vogue on Snapchat Discover, an all-encompassing entertainment app.
"Edward will bring a very new feel to the magazine, and a clear, demonstrable love of fashion," said Nick Knight, who photographed Enninful in his modeling days. Knight added that fashion isn't just about commerce, "and it isn't this kind of dry, bitchy world. It's actually full of incredible artists and a great amount of passion. Edward can bring some of that."
Knight pointed to Enninful's passion for imagery. "He works with a wide range of image makers and he really pushes them. He has a broad style, and he likes fantasy. The fashion magazine is there to show people a dream. It's lost a bit of that purpose and it needs to regain it, and I think Edward will bring that out."
ALSO
What to watch: The future of men's magazines is in flux
Stylist Leesa Evans: Clothing makes us more confident and happier on a daily basis
Mayweather fashion: The boxer jumps into the ring with Philipp Plein