Amber Heard, Tiffany Haddish, Miranda Kerr and Gabrielle Union attend Porter's Incredible Women Gala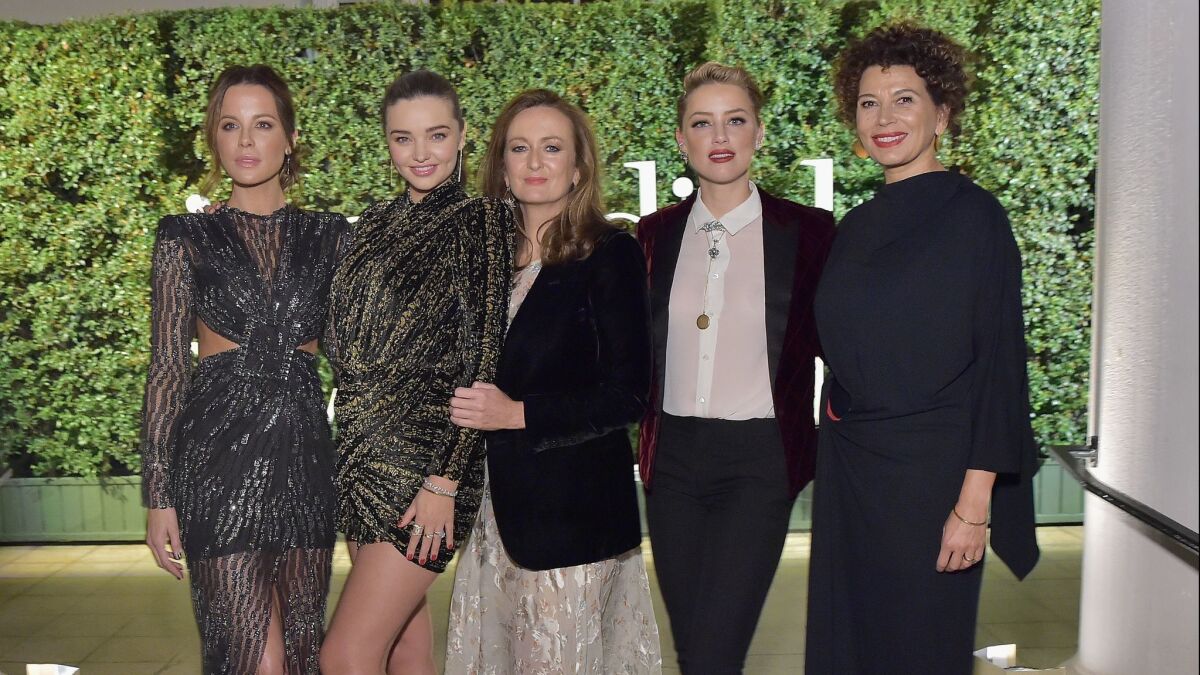 Charlize Theron, Tiffany Haddish, Anna Kendrick and Amber Heard were among the celebrities who turned out for Porter magazine's Incredible Women Gala on Tuesday night. Held at the Ebell of Los Angeles, the affair featured an inspiring night of powerful spoken-word performances, which included speeches, declarations and letters — read and, in some cases, written — by the event's starry guest list.
The event
Presented by Estée Lauder and benefiting Vital Voices, the third-annual gala was in honor of Porter magazine's fourth Incredible Women list, which is included in the magazine's winter issue on newsstands now. The night's theme was "One Year Stronger," a nod to the Time's Up and #MeToo movements.
With that in mind, Heard shared a deeply personal essay. "I wrote this about over two years ago when I was going through one of the most painful and difficult times in my life," Heard said of the piece, which is featured in Porter magazine's new issue. "At the time, my voice was alone," she said, before reading the open letter, which she dedicated to "her silent sisters."
Director Catherine Hardwicke said she has noticed some shift within the entertainment industry. "Everybody is really trying to be brave and make a change and raise their voices and support other women," she said.
"People are making movies with female directors and female stars," she continued. "I just did 'Miss Bala' for Sony, starring Gina Rodriguez. A studio making a movie with a Latina action hero? We love it. I'm thinking positive. Things are changing. I do think we're stronger now. People don't feel alone in all these fights that we've been fighting. Everybody is having the courage to step out and talk about it and confront the situation and know that other women have their backs too."
The crowd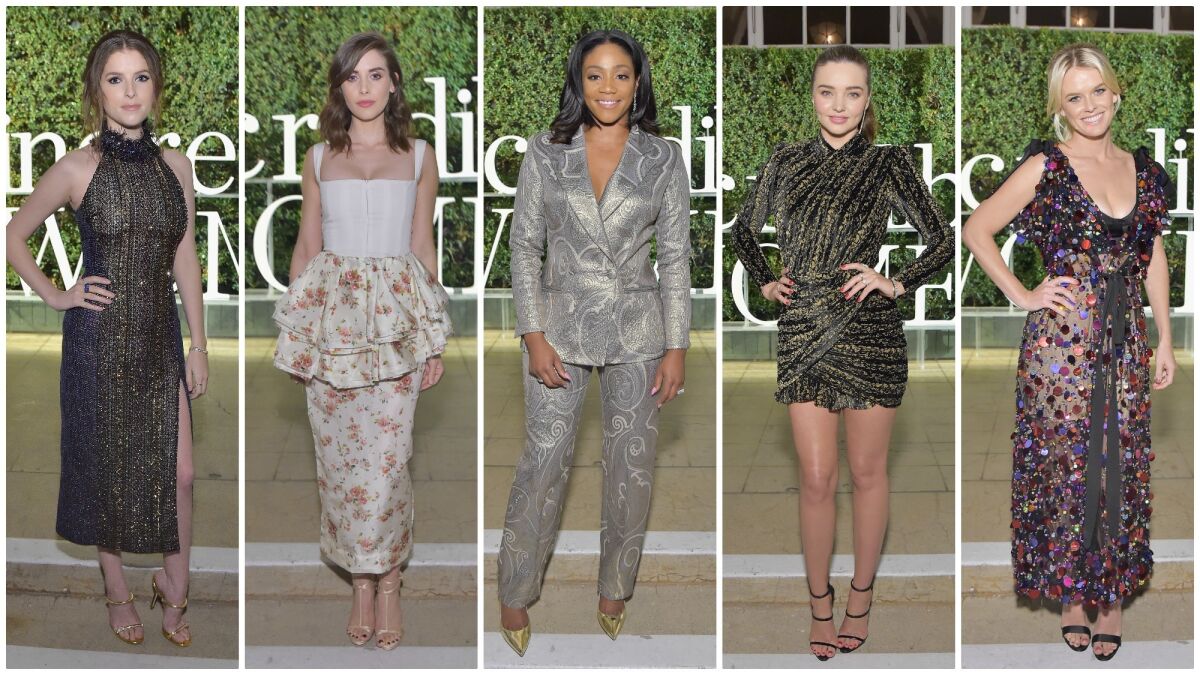 The evening was emceed by Minnie Driver and attracted Ellen Pompeo, Kate Beckinsale, Judd Apatow and Leslie Mann, Alison Brie, Miranda Kerr, Sam Taylor-Johnson, Busy Philipps, Storm Reid, Aaron Taylor-Johnson, Miranda Kerr and Mahershala Ali. Porter magazine's editor in chief, Lucy Yeomans, was the cohost of the affair, alongside Universal Pictures Chair Donna Langley.
The menu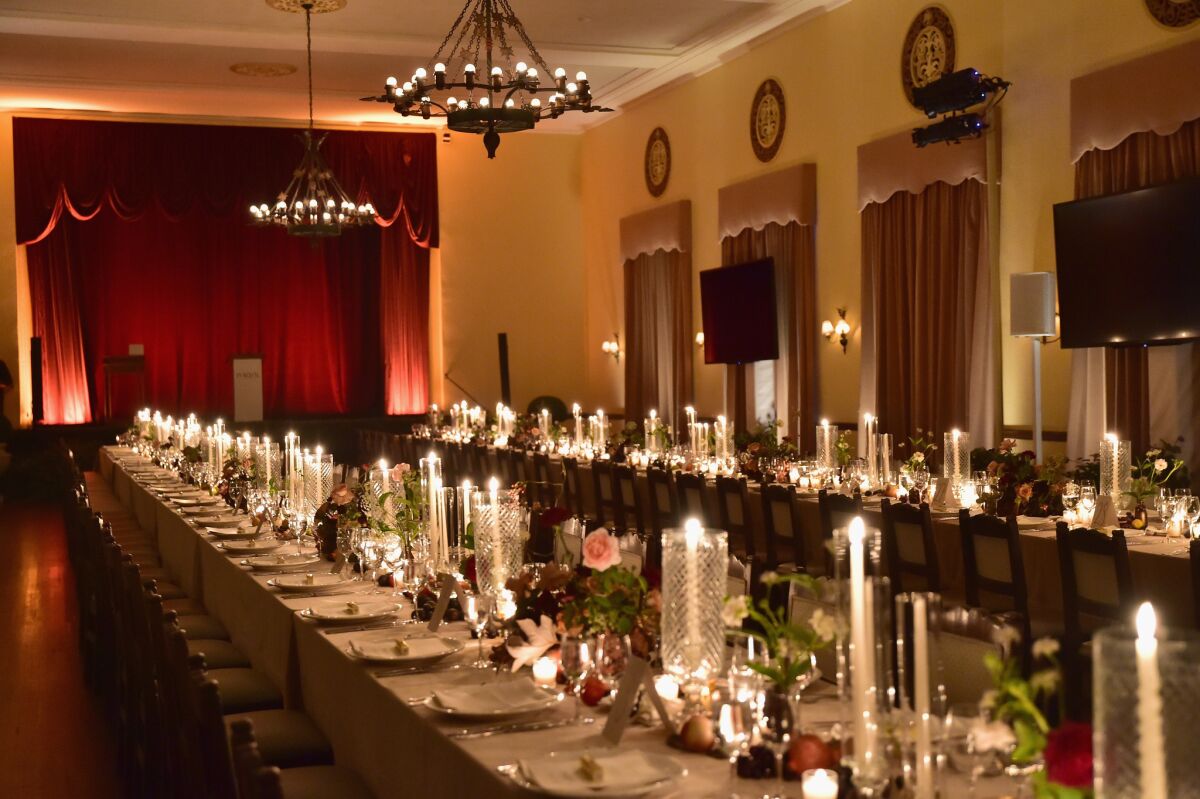 The gala's 130 guests were able to sip Laurent-Perrier during cocktail hour before sitting down for a three-course meal of arugula and radicchio salads, harissa chicken breasts with au jus, and chocolate cake.
The scene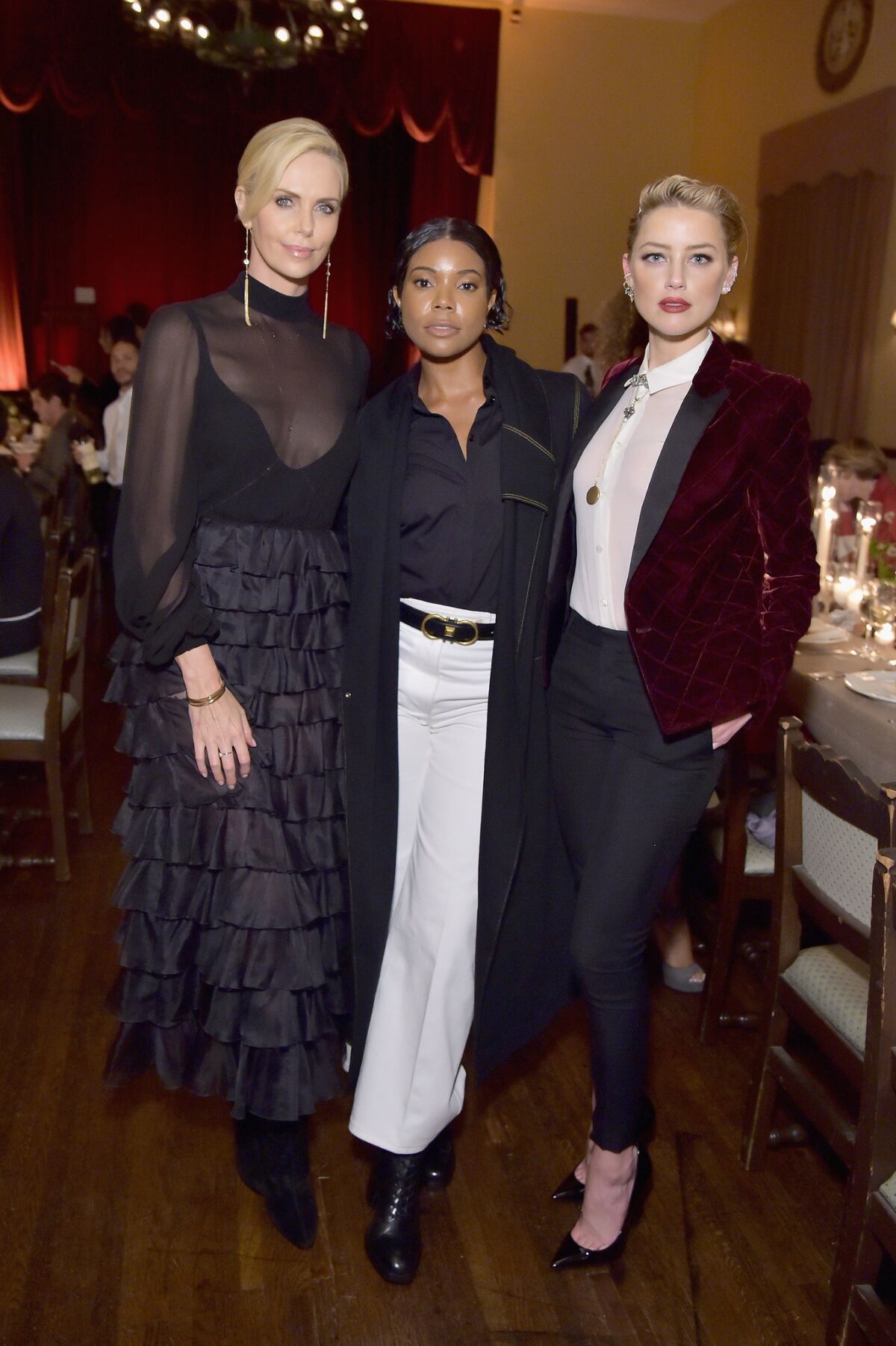 After mingling with Theron during cocktail hour, Annie Lennox took to the stage to read a speech that was previously given by the late American journalist Marie Colvin.
"Marie spoke about how important it was to be a war correspondent on the ground and how the truth needed to always come out," Lennox said. "Now that we're at a time when we're hearing descriptions of the press as false or fake media, I think more than ever we need to understand that people actually risk their lives going out into the most dangerous, precarious situations to inform us."
The subject is personal for Lennox, who knew Colvin before her death. Fittingly, the singer wrote an original song called "Requiem for a Private War" for the film "A Private War," which chronicles the journalist's life. "The whole thing was a complete synchronistic opportunity," Lennox said. "I haven't written a song in five years. I didn't intend to write a song, but I was asked if I would care to write a song for the film."
The gala also included a musical tribute by Praizium to the late Aretha Franklin as well as an original poem written and performed by 20-year-old poet and activist Amanda Gorman, who received a standing ovation.
The quotes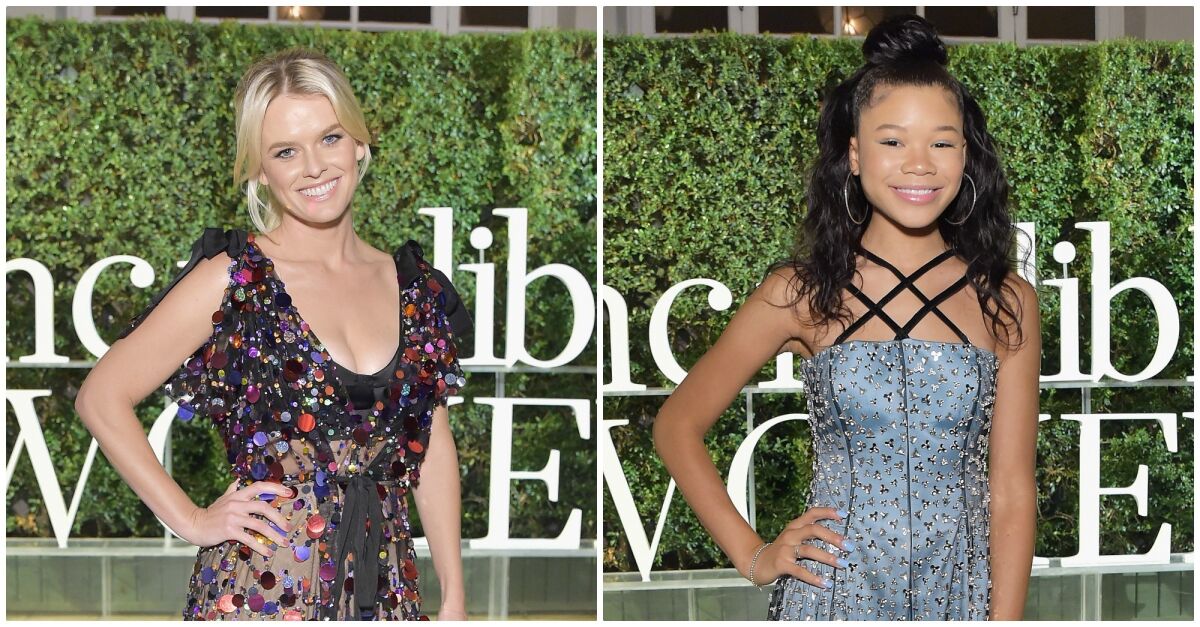 Gabrielle Union, who caught up with Heard, said, "It's nice to be in a group full of strong, dope women who are change agents."
"It's been nothing short of devastating this year for women," Alice Eve said, "and so the importance that we stick together and cooperate and move forward with grace and kindness is something that has to be actively pursued. I'm in for that and to celebrate anything that encourages that."
"With [Brett] Kavanaugh being appointed, it's a confusing and dark time," 15-year-old Storm Reid said. "But events like this make us feel empowered where we can come together and feel like we are strong."
Twitter: @latimesimage
---