Farfetch is ready to raise its U.S. profile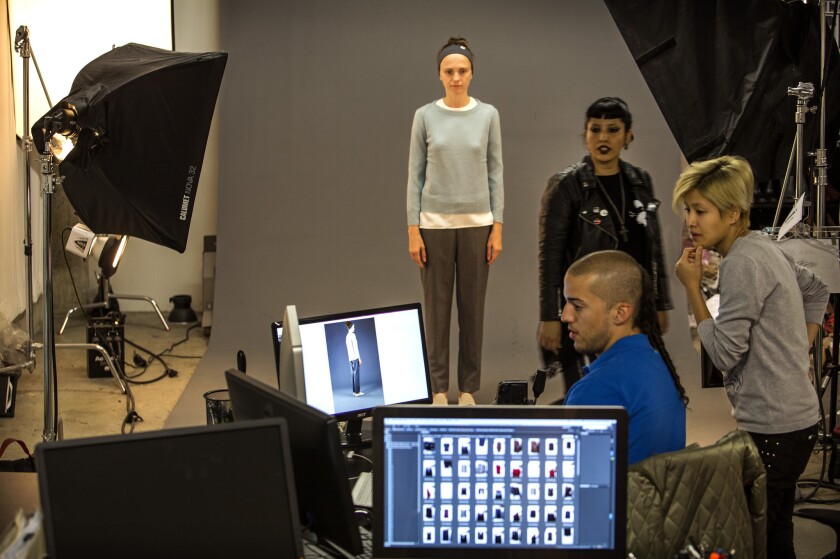 London-based luxury e-tailer Farfetch.com has a concept that's "why didn't I think of that?" simple: a website that unites the selling power of some of the best independent luxury boutiques from around the globe, including A'Maree's in Newport Beach, Kirna Zabete in New York, L'Eclaireur in Paris and the Henrik Vibskov boutique in Copenhagen. By acting as a kind of global cooperative, such an online hub can offer smaller retailers the kind of high exposure and low shipping costs that were once the sole provenance of the major players in e-commerce and, at the same time, serve up a deep bench of inventory that includes the smaller, emerging designers and hard-to-find pieces that are the heart and soul of a luxury boutique's merchandise mix.
José Neves, a Portuguese-born, London-based serial entrepreneur and Farfetch's founder and chief executive, did think of that — back in 2007 while he was selling his Swear footwear brand to retailers that ran the gamut from big-chain department stores and global websites to one-off independents.
"I was sitting in our Paris showroom ," Neves recalls, "and it suddenly became very clear to me that the only [companies] that were having a good time — that were growing — were those with an online presence. That was kind of the eureka moment ."
What these smaller, independent retailers lacked in cyber-clout (things like the ability to buy search keywords or access volume discounts), Neves says, they made up for in influence and importance. "Trace back the big superstars of today — one of Kenzo's first accounts was a little boutique in Milan called Biffi, and Ann Demeulemeester can be traced back to L'Eclaireur in Paris. These [boutiques] were the ones that discovered the superstars of tomorrow — they're the ones that are tastemakers."
And, Neves points out, even when big department stores and independent boutiques carry the same brand, the depth and breadth of stock will inevitably vary — as much by viewpoint as floor space. "Being able to bring that level of curation to a global audience is a powerful thing."
Neves' idea became reality with Farfetch's launch in October 2008, and today, the online marketplace works with 258 boutiques in 22 countries, employs 300 people worldwide (including 46 in its Los Angeles offices, where product is shot on live models and posted to the site) and is on track to oversee $200 million in sales this year, double the site's 2012 sales. In February, magazine publisher Condé Nast plunked down $20 million to become a minority investor.
The site includes roughly 105,000 items from more than 2,000 brands in three categories: luxe (high-end labels including Alexander McQueen, Diane von Furstenberg and Proenza Schouler), lab (experimental or emerging labels such as Henrik Vibskov, Rick Owens DRKSHDW and Christopher Raeburn) and contemporary (casual and premium denim labels such as BCBG Max Azria, Karl Lagerfeld and 7 for All Mankind). Additional filters allow customers to winnow the wares by designer, product category and boutique.
Once a shopper finds what he or she wants — say that perfect pair of Alexander Wang "Jocelyn" booties (in stock at Helsinki's My o My in Finland) or a must-get Givenchy patchwork print dress (on the rack at Vitkac in Warsaw), the item can be ordered online and then shipped directly from the boutique. As Farfetch is about to hit the five-year mark, it's focusing on growing its profile in the U.S., recently adding names like Altai in L.A. and Forty Five Ten in Dallas to its roster. "The U.S. accounts for 30% of our business," Neves says. "We'll do $60 million in business this year and very few people know us. So we see that as a big opportunity."
But with the physical and online worlds of retail converging and the trend toward multichannel shopping (starting a purchase on one platform and completing it in another), what really has Neves excited is the ability to leverage the "digital cooperative" model in the other direction and essentially turn each of these independent bricks-and-mortar boutiques into storefronts for one another.
Imagine shopping your way across country during an L.A.-to-Miami flight and finding the last Chloé blazer in your size — at Hamburg, Germany's Anita Hass boutique. Farfetch of the not-too-far future will be able to seamlessly route it to the Webster boutique in Miami where you can pick it up — perhaps adding a pair of Rag & Bone tuxedo trousers along the way.
For big-league boutique shoppers around the globe, that future can't get here fast enough.
---