Frittatas may sound and look fancy, but they are easy to make, versatile and perfect for breakfast or brunch, and yes, even dinner.
Heat a pan, add some beaten eggs and flavorings and slowly cook to puffed perfection. Serve slices hot, fresh out of the pan, or make the frittata ahead of time and cool to room temperature before setting slices out on the table.
Flavor the frittata with whatever you've got on hand: sautéed vegetables, leftover meats, fresh herbs, whatever cheese sounds good at the moment. Because sometimes, cooking should just be easy.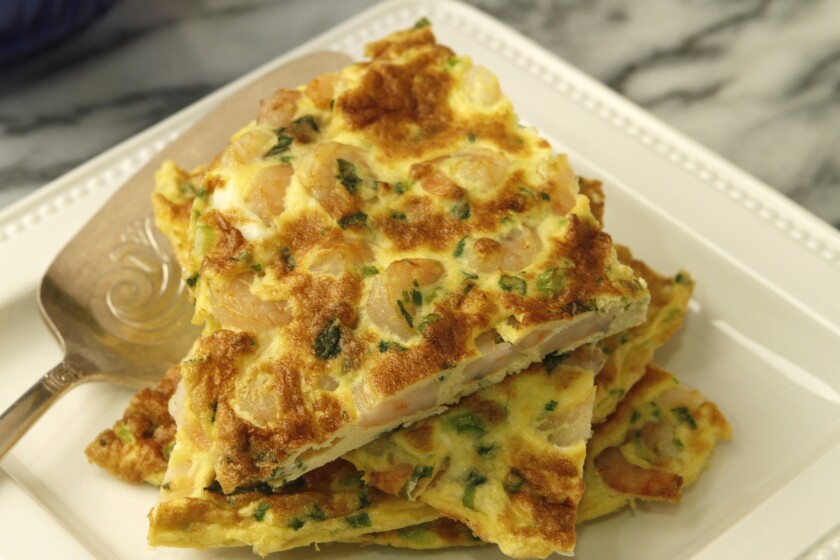 This dish comes together using only six ingredients (shrimp, eggs, green onions, butter, salt and fresh basil leaves). Make the frittata ahead of time, so it's ready in the fridge when you need it, or whip it up when you get home.
Another frittata using only a half-dozen or so ingredients (well, seven, if you include the seasoning), this one comes together in about 30 minutes. Serve it alongside a simple salad.
Zucchini, feta and basil frittata
These frittatas combine grated small or medium zucchini with crumbly feta cheese, green onion and chopped fresh basil or oregano. Make perfectly sized individual frittatas or a bunch of tiny ones for dinner, saving any leftovers for snacks later.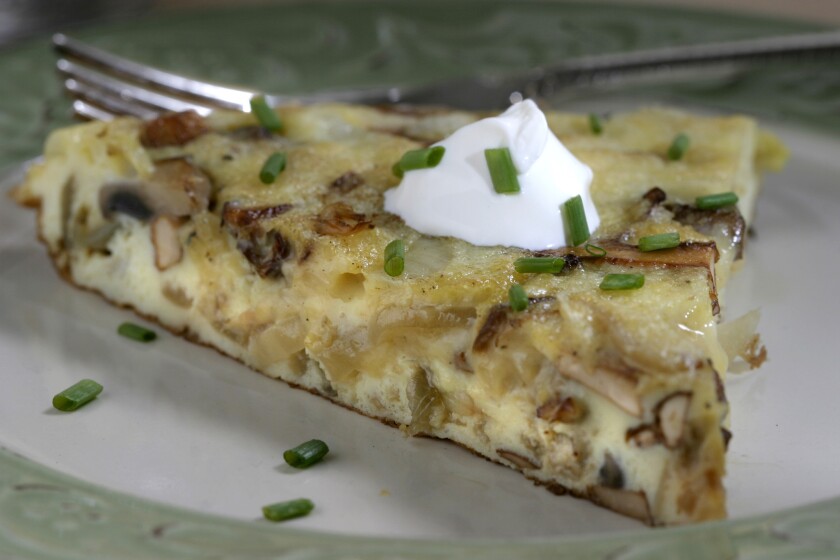 Love mushrooms? You can't beat this frittata combining thinly sliced wild mushrooms with tangy crème fraîche, Pecorino Romano, sliced garlic, shallot, fresh thyme and chives.
Artichoke and sun-dried tomato frittata
The flavors of artichoke hearts and sun-dried tomatoes are combined with cheddar and Parmesan cheeses and fresh basil, parsley and chives in this colorful frittata.
Love cooking as much as I do? Follow me @noellecarter
ALSO:
Shake Shack to open in downtown Los Angeles
Shrimp for dinner: 4 recipes with fewer than 350 calories
There's a series of aphrodisiac dinners being offered in Beverly Hills
---