Critic Hayler lashes out at 'Harry Potter cooking,' Hong Kong cuisine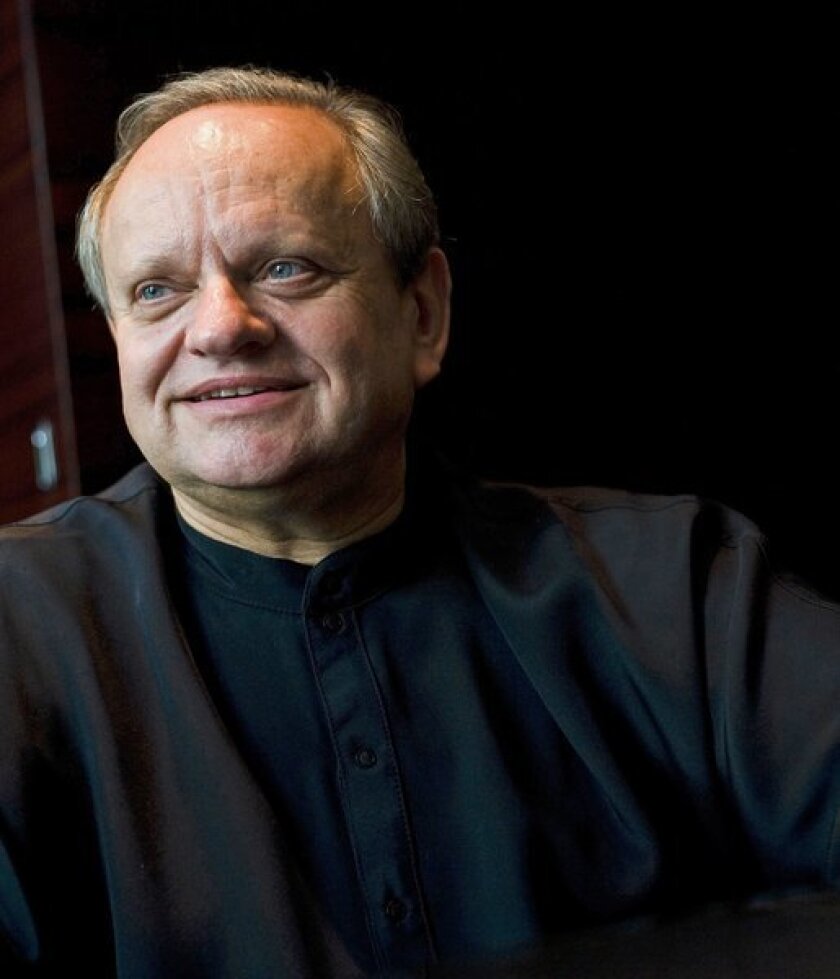 Hong Kong's fancy restaurants are overrated. Germany's, on the other hand, don't get enough credit. The best sushi restaurant in Japan looks like a utility closet in a parking garage. Modernist cooking is "Harry Potter cooking." And nothing has equaled Joël Robuchon's Jamin.
Andy Hayler is a former oil company executive who claims to have eaten in every single Michelin three-star restaurant in the world. That's 106 of them at last count.
He's parlayed that hobby into gigs as the restaurant critic at Elite Traveler (the "private jet lifestyle magazine"), and as a guest judge on the British cooking competition show "Master Chef: The Professionals." That's in addition to his own website.
And when he recently spoke with the Australian edition of Business Insider, he had some fairly provocative things to say.
"There are very distinct differences between the way the countries are assessed. There are certain places that are marked quite hard, and certain places that are marked quite easily. The most egregious place is Hong Kong, to the point where I think it's really devaluing the Michelin brand."
"I've had the least surprises in Germany. There you have 10 three-stars, and with the exception of one, they are absolutely rock-solid three-stars. The two stars are also very, very strong two-stars and the one-stars are very, very strong one-stars. The standards there seem to be much more rigorous."
"There's this sushi restaurant in Tokyo called Sushi Saito. It's in a multi-story car park. You literally walk in and walk past the barrier, and there's what looks like a janitor's closet to the right. You walk through that door and you're suddenly in the best sushi restaurant in Tokyo. It only has seven seats, and it's been rated #1 in Japan for ages. I'd go back there more often if I could get a reservation."
"I don't think I've ever had better food than I had at Jamin in Paris. When Joël Robuchon was cooking, he was commonly regarded as one of the best chefs in the world, and I think no one could really argue with it. I don't think there's any one restaurant that dominates now. There are excellent restaurants, but you wouldn't find any consensus among those who eat widely about which one rises above the rest. For me, I like more classical food than modern. My favorites are Ledoyen in Paris, Louis XV in Monaco, Hotel de Ville in Switzerland, Schloss Berg in Germany, Mizai in Kyoto, and Le Calandre in Italy."
"There's been a trend in the last few years that I hope is dying out now that's been dubbed 'molecular gastronomy.' It basically is the use of chemicals in cooking to torture ingredients into unusual tastes and textures. It's essentially what I call 'Harry Potter cooking.' That's what [now-closed world-renowned restaurant] El Bulli did, and now less capable people have copied it."
ALSO:
Qupe winery takes on a new partner
New York restaurant serves silent dinners
Slow Food founder connects with Pope Francis
---
Get our new Cooking newsletter.
You may occasionally receive promotional content from the Los Angeles Times.