Chef team Daniel Mattern and Roxana Jullapat leaving Cooks County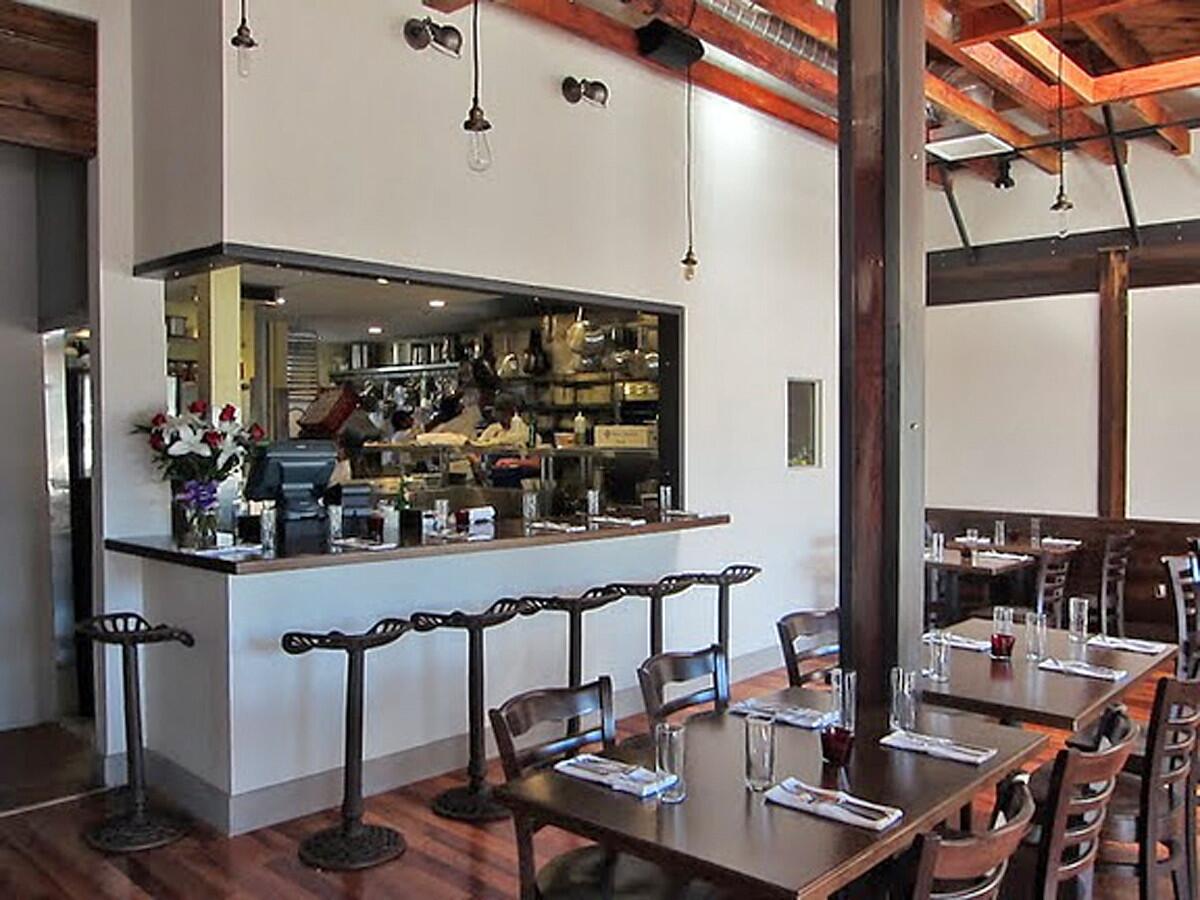 This morning comes the news that the chef couple Daniel Mattern and Roxana Jullapat are leaving Cooks County at the end of the year.
The two opened the Beverly Boulevard restaurant with Claudio Blotta (Barbrix in Silver Lake and the weeks-old All'Acqua in Atwater) three years ago. They all met at Campanile when Blotta was general manager there and Jullapat and Mattern were cooks.
In his review of Cooks County when it first opened, Jonathan Gold wrote, "Mattern's cooking incorporates not just the seasons but also the micro-seasons of Southern California produce so that you can probably set your watch by the moment wild nettles join the green garlic with the lamb. It's not a particular dish you fall in love with here, it's the sensibility — and maybe the grilled seafood soup, the asparagus fries and Jullapat's homey fruit desserts."
And who's not going to miss Fried Chicken Mondays with pan-fried chicken and ice cream pie?
Cooks County will move onto a new phase. And Mattern and Jullapat will go on to their next project.
In a text message, Jullapat writes, "We couldn't be happier or prouder of Cooks County and what we have accomplished in just three years. But at this point, both of us have creative projects we want to pursue with different partners, and our current contract requires us to dedicate ourselves entirely to the restaurant. We can't spill the beans just yet, but we look forward to make an announcement early next year. The departure is totally amicable and we truly hope Cooks County keeps going strong."
Blotta adds, "It's been a pleasure working with Dan and Roxana for the past three years. We're all very proud of what the restaurant has become and the contribution Cooks County has made to the L.A. food scene. And I'm looking forward to a new era for Cooks County as well."
The new chef starts tomorrow, so this has obviously been in the works for awhile. He's Trevor Rocco, formerly owner of Grindhouse sausage company (and food truck) and most recently the chef at Red Hill in Echo Park. He'll gradually be changing out the dishes and expects to have his new menu in place by the end of the year.
He'll be doing the desserts as well. But Jullapat could be a very hard act to follow. Who knows? Maybe this guy has a hidden talent for pie baking.
Follow @sirenevirbila for more on food and wine.
Get our L.A. Goes Out newsletter, with the week's best events, to help you explore and experience our city.
You may occasionally receive promotional content from the Los Angeles Times.