Dodger pitcher Clayton Kershaw and ONEHOPE Wine debut a Napa Valley red for charity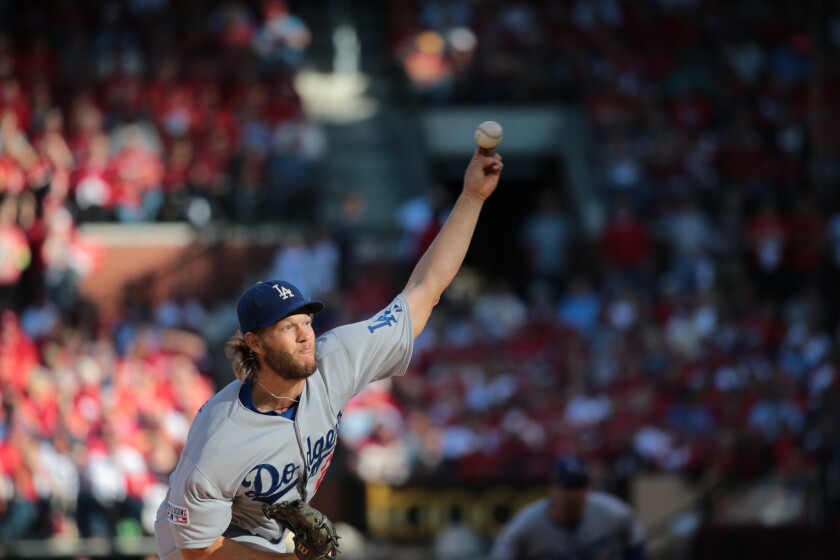 How good would it feel to spend $60 on a bottle of high-end Napa Valley red and know that half the profits were going to feeding Los Angeles homeless families? That's what Los Angeles Dodger pitcher Clayton Kershaw and ONEHOPE Wine are counting on with the release of the Clayton Kershaw Signature Series 2009 Napa Valley Red Wine in mid-October.
Made in partnership with Napa Valley winemaker Robert Mondavi Jr., the Signature Series red is described by the ONEHOPE Wine as "dark ruby in color," a wine that "fills the palate with flavors of dark berries and cassis," has "complex layers of spice," "soft tannins and a long velvety finish."
That's winespeak for typical, high-end Napa Valley red. But the real appeal of these bottles is not just Kershaw's embossed signature, but where the money goes — to supporting Kershaw's Challenge, the charity the Dodger pitcher and his wife, Ellen, founded to make an impact on the lives of those in need in Los Angeles, Dallas and Zambia.
According to a press release, the purchase of every two bottles of the Signature Series Red Wine will provide food for a homeless family in Los Angeles for one day. Each bottle is $60 and available online at ONEHOPE Wine.
In a statement, Kershaw says, "I am thrilled to team up with ONEHOPE to support a cause that is close to my heart – Kershaw's Challenge. Playing for the Los Angeles Dodgers, we wanted to give back to the L.A. community. With this strong partnership with ONEHOPE and with the help of The Dream Center, we are able to impact many individuals through hunger relief locations, job skills training, transitional housing for homeless families, mobile medical programs and more."
The pitcher makes no claims to being a wine expert. He says, "the people of ONEHOPE Wine have great taste and know their products well. The process for selecting this Signature Series was easy with their knowledge and guidance."
Now if only they had been able to help with those pesky playoff innings.
Follow @sirenevirbila for more on food and wine.
---
Get our weekly Tasting Notes newsletter for reviews, news and more.
You may occasionally receive promotional content from the Los Angeles Times.