Easy dinner recipes: 3 rich risotto dishes for Gluten-free Wednesday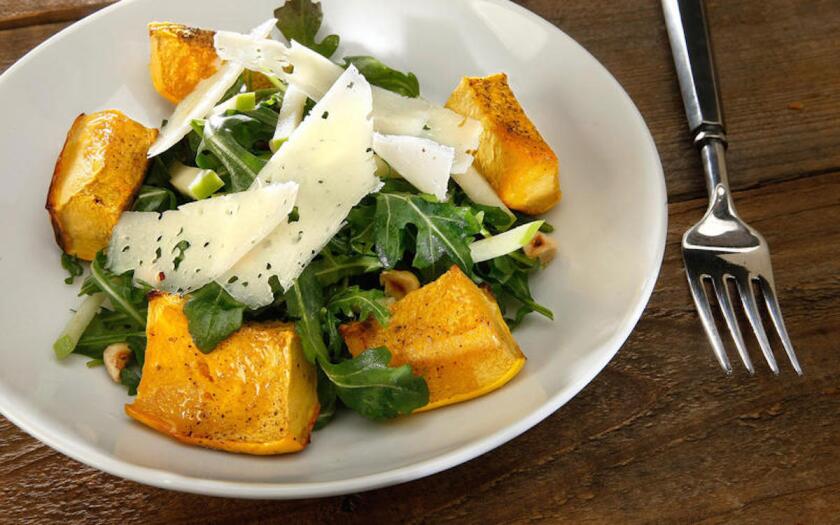 Looking to cut a little gluten out of your diet? Even if you haven't eliminated it entirely, it doesn't hurt to go gluten-free one day a week. And you can't go wrong with rich and creamy risotto. Check out these tempting options for gluten-free Wednesday.
Winter squash risotto: Creamy risotto is cooked with tender cubes of butternut squash, the colorful dish garnished with toasted walnuts and fried sage leaves. A perfect choice, whether you're fixing a quick meal for the family or planning dinner for company.
Celestino's wild mushroom risotto: Wild mushrooms give this dish a wonderfully rich, earthy flavor. Arborio rice (available at Italian grocery stores and most supermarkets) is high in starch and provides the creamy characteristic of risotto. If you've never cooked risotto, this is a good dish to start with. Note that the mushrooms need some advance soaking time; go ahead and start them in the morning as they can soak all day so they're done when you're ready to start dinner.
Lemon risotto: Sometimes you don't need to add a lot of ingredients to coax great flavor out of risotto, as you'll see withthis simple preparation, combining notes of fresh lemon, parmesan cheese and parsley in a recipe that comes together in only 45 minutes. You can find the recipe below.
If you are sensitive to gluten, check all ingredients to make sure they are gluten-free before using, as many may contain trace gluten (such as spices, a number of which include flour as an anti-caking agent) and/or are produced in facilities that also process gluten-based products. Some ingredients, such as mushrooms (mushroom spores are grown on gluten grains) and certain cheeses may not be suitable for those particularly sensitive to trace gluten.
LEMON RISOTTO
Total time: 45 minutes | Serves 4
2 tablespoons butter
1 tablespoon olive oil
1/2 cup finely chopped onion
2 cups Arborio rice
1/2 teaspoon salt
1/4 teaspoon black pepper
1/2 cup white wine
5 to 6 cups hot chicken broth
1 tablespoon grated lemon peel
1/4 cup grated Parmesan cheese
2 tablespoons chopped Italian parsley, divided
1. Heat the butter and oil in a large, heavy-bottomed saucepan until melted. Add the onion and saute until tender, about 5 minutes.
2. Add the rice and stir to coat it with the oil and butter. Add the salt and pepper and saute 1 minute.
3. Add the wine and bring the mixture to a simmer over medium heat. Cook until the wine is absorbed, 1 to 2 minutes.
4. Add 1 cup hot broth and cook over medium heat, stirring, until the broth is almost absorbed. Continue adding broth a half-cup at a time, cooking and stirring until the rice is tender, about 20 to 25 minutes.
5. Stir in the lemon peel, Parmesan and 1 tablespoon parsley.
6. Spoon the risotto into a bowl and sprinkle with the remaining parsley.
Each serving: 549 calories; 16 grams protein; 83 grams carbohydrates; 3 grams fiber; 13 grams fat; 6 grams saturated fat; 19 mg. cholesterol; 1,553 mg. sodium.
Love cooking as much as I do? Follow me @noellecarter
---
Get our new Cooking newsletter.
You may occasionally receive promotional content from the Los Angeles Times.