'Phenomenal' automated coffee? Go Get Em Tiger on Larchmont says yes
The team behind G&B Coffee downtown is set to open Go Get Em Tiger on Larchmont Boulevard.
(Betty Hallock / Los Angeles Times)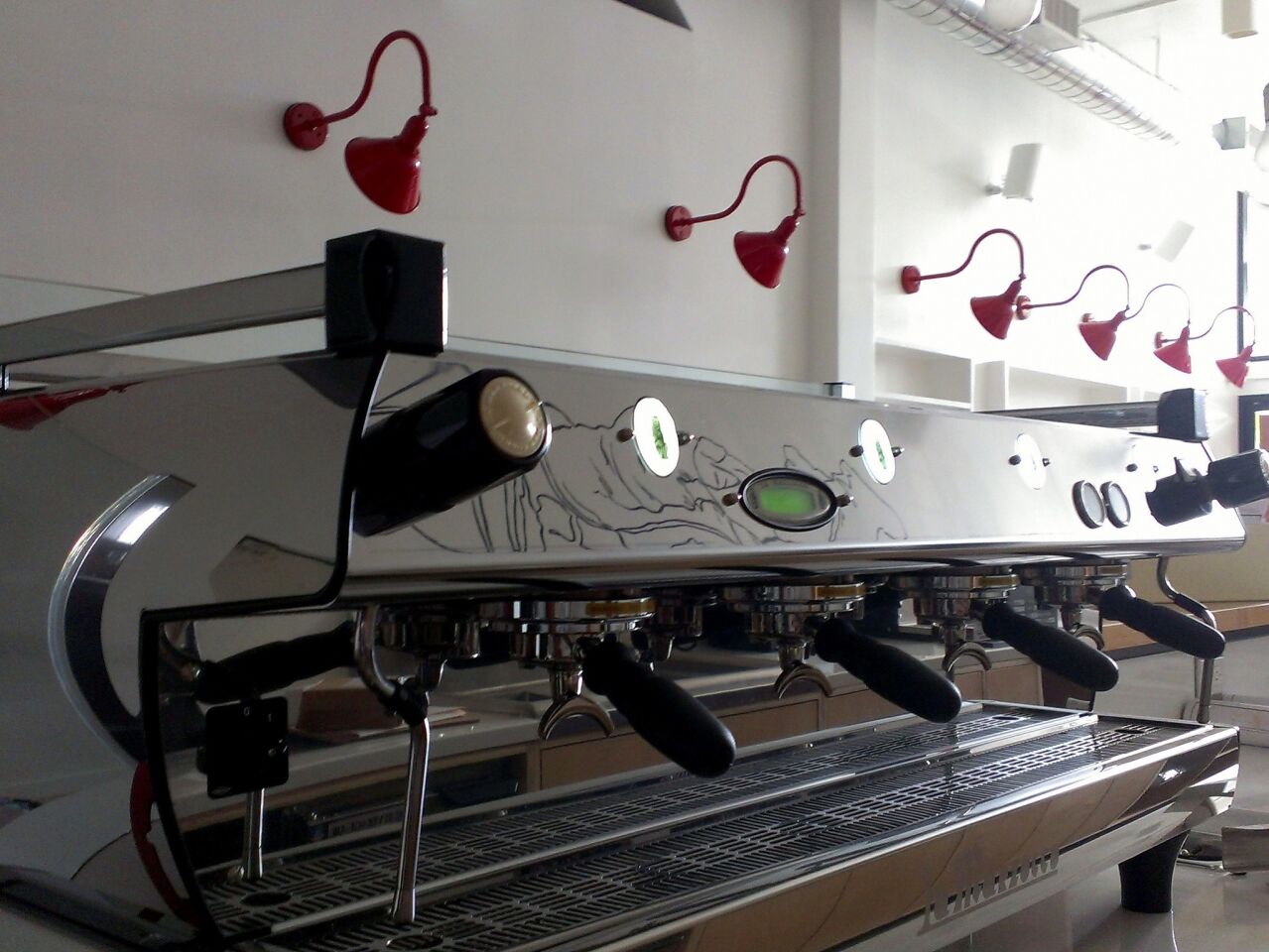 Go Get Em Tiger's La Marzocco espresso machine.
(Betty Hallock / Los Angeles Times)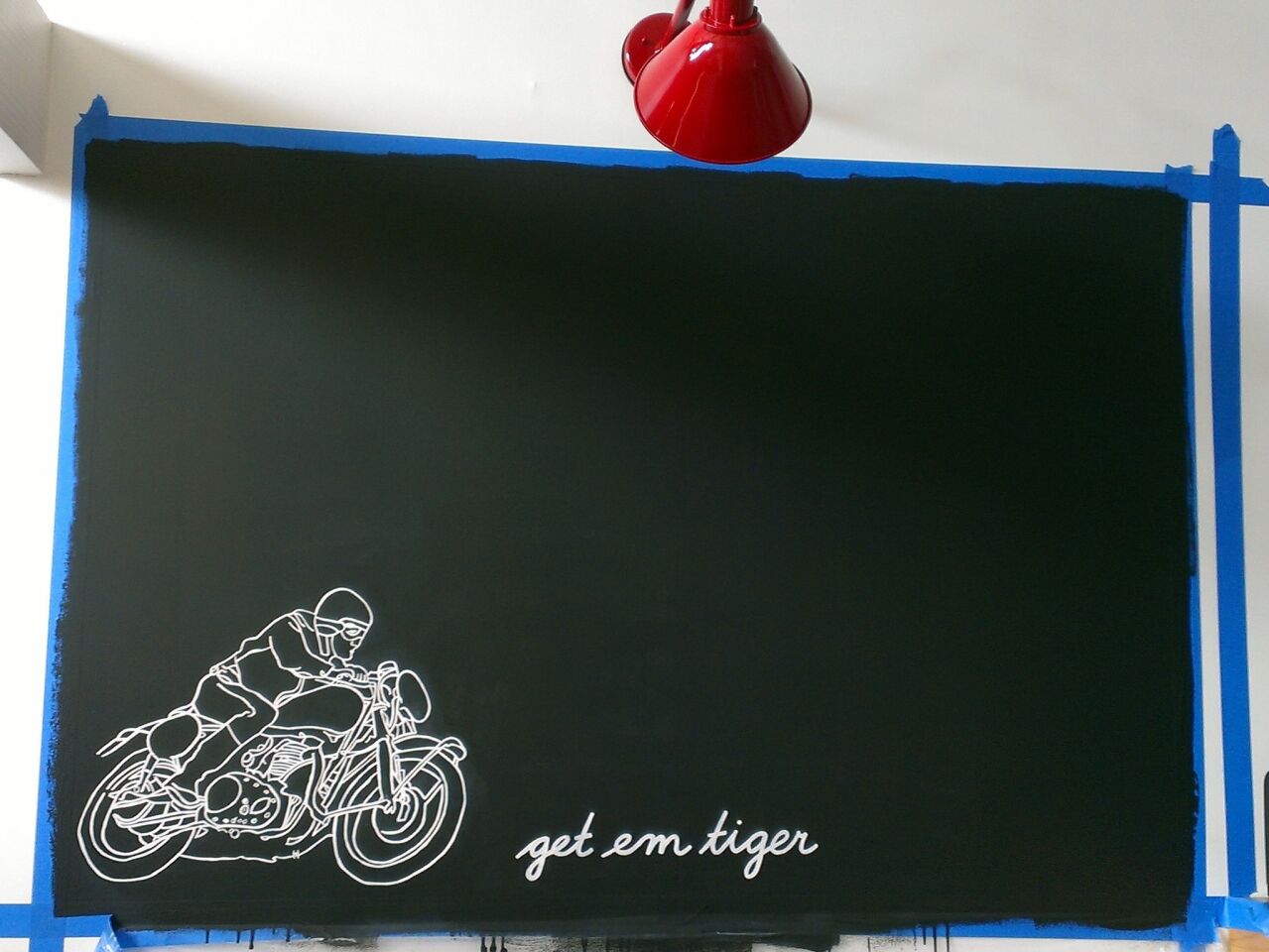 The coffee shop will list menu items on a chalkboard wall.
(Betty Hallock / Los Angeles Times)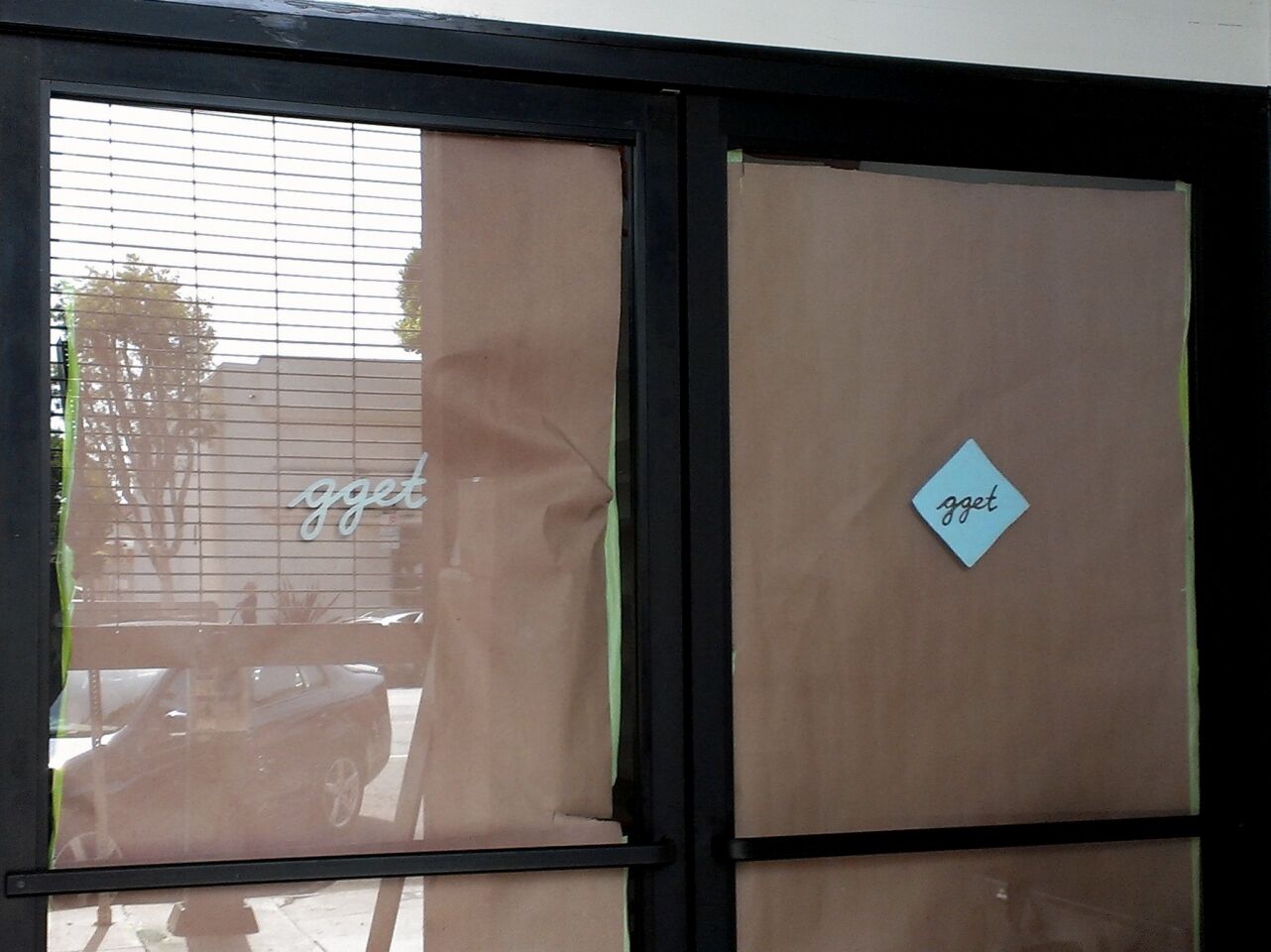 The doors of Go Get Em Tiger are about to open.
(Betty Hallock / Los Angeles Times)
One wall features the painted outline of an astronaut.
(Betty Hallock / Los Angeles Times)
Go Get Em Tiger, the new coffee shop from the team behind G&B Coffee downtown, is expected to open this week in Larchmont Village. Tucked into a storefront that was formerly a Baskin-Robbins, Go Get Em Tiger might open as soon as Thursday, depending on final inspections, says co-founder Kyle Glanville.
"It's sort of silly," Glanville says of the name, but also "encouraging, a genuine, positive expression. We want it to be that. We like everything that people feel when they read or say or hear those words."
Go Get Em Tiger's 1,000-square-foot shop is dominated by a 20-foot-long alder wood and white powder-coated steel bar where customers order coffee. There are white-washed walls, fire-engine-red light fixtures and the outline of an astronaut painted on the wall behind the bar.
Glanville says he and his partner, Charles Babinski, in some ways set out to achieve the feeling of a wine bar. The La Marzocco espresso machine is all the way at the back of the space. "We are sort of embracing and evolving this notion of maybe the espresso, maybe the coffee prep, is back of house and there's a real front of house sentiment. We wanted to create an environment in which you order something from somebody who takes some time to make contact and greet you well.
"When the coffee is prepared, it will not be this major theatricality of coffee brewing, it's almost like it appears out of nowhere or kind of magically. The idea is for people to ask questions, to talk about what they want."
Customers can walk up to any part of the bar and order, as if at a wine or cocktail bar. "You can hang out with your coffee at the same spot where you order, not get shoved through this sort of chute like you are at a lot of coffee shops," Glanville says.
A painted chalkboard menu is part of one of the walls at the front of the store. The planned drinks menu is similar to G&B's but with a few more featured roasters. And instead of coffee brewed via hand-pour, Go Get Em Tiger is utilizing the Fetco brewer. "It's ugly, but it brews phenomenal coffee," Glanville says. "There's a stigma attached to using an automated thing, but the fact is it is brewing better coffee more consistently and fits in with our desire to get away from the barista technique fetishism. We've been running tests with the Fetco versus pour-over methods, and it's starting to annihilate all the manual methods."
Extra seating includes a banquette in the front window and higher tables along one wall. The space was designed in collaboration with Joe Wedding, a furniture maker who formerly worked at Mass Architecture and Design.
And something to go with your coffee? Go Get Em Tiger, or GGET, will offer pastries, toast and jam, granola with yogurt or milk, a few savory items. Eventually yeasted waffles, Glanville says. "And I really want bocadillos, those Spanish sandwiches on baguettes, and have them be stupidly good."
The shop will be open 6 a.m. to 8 p.m. on weekdays and 7 a.m. to 8 p.m. on weekends.
Go Get Em Tiger, 230 N. Larchmont Blvd., Los Angeles.
ALSO:
Seven great California wines not to miss
Ask Mr. Gold: A Westside place for dim sum?
Night + Market to open second location in Silver Lake
---
Get our L.A. Goes Out newsletter, with the week's best events, to help you explore and experience our city.
You may occasionally receive promotional content from the Los Angeles Times.