Ikea will soon serve vegetarian and chicken versions of its Swedish meatballs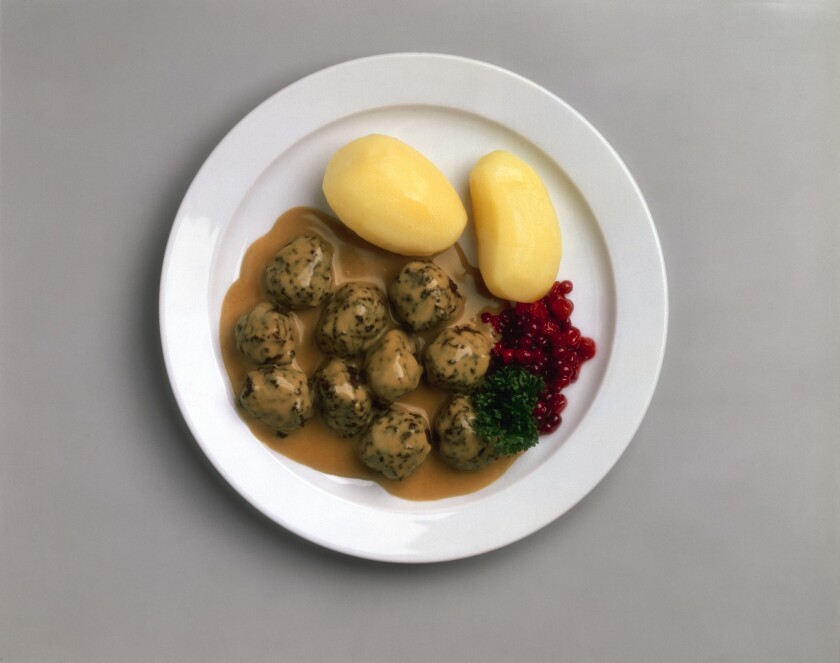 In an effort to become more sustainable, Ikea has announced it will look into greener meatballs. The store known for its assemble-it-yourself furniture wants to give its most popular menu item, the Swedish meatballs, less of a carbon footprint.
The brand is developing new chicken and vegetarian versions of the meatballs, but fans will still be able to order the original meatballs, traditionally served with potatoes, cream sauce and Lingonberry jam.
"IKEA is a responsible company and we believe that we can play an important role in the move toward a more sustainable society," said the company in a release.
In its 2013 sustainability report, Ikea said its CO2 emissions related to food sold and served at Ikea totaled 600,000 metric tons. They are hoping the new meatballs will lessen that number substantially.
"This improves customer choice and should result in a lower carbon footprint than traditional meatballs," reads the report.
The new meatballs should appear on the menu in 2015. We reached out to Ikea, but a spokesperson for the company said they have no additional details to add at this time.
Want more quirky food news? Follow me on Twitter: @Jenn_Harris_
ALSO:
10 grocery store foods with prices on the rise
Wexler's Deli finally ready to open at Grand Central Market
'The Science of Sushi,' Coolhaus party with endless ice cream, Artisan L.A.
---
Get our weekly Tasting Notes newsletter for reviews, news and more.
You may occasionally receive promotional content from the Los Angeles Times.