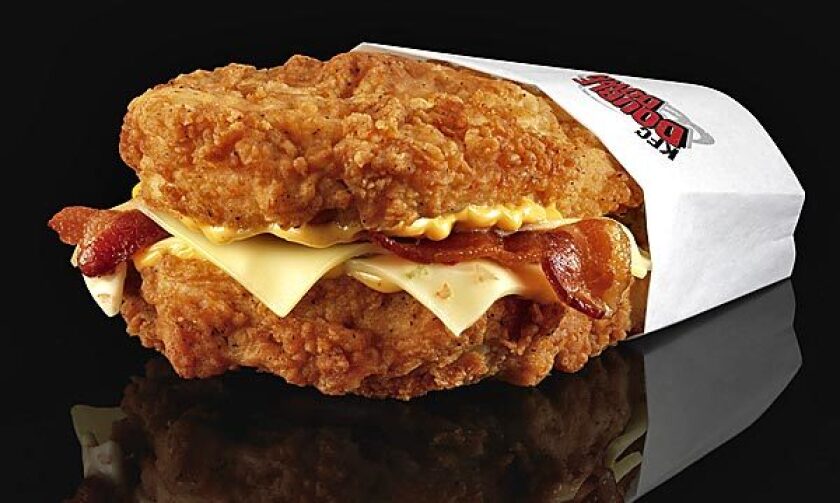 Remember the KFC Double Down sandwich? It was a bacon, Swiss and pepper jack cheese sandwich with two fried chicken fillet buns. Yes, instead of bread, there was direct fried-chicken-to-hand contact.
The breadless sandwich was on the menu for a limited time in 2010, but the chicken chain is bringing it back for a limited time again, April 21, reported USA Today.
This massive sandwich contains 540 calories, 32 grams of fat, 150 milligrams of cholesterol and 1,380 milligrams of sodium. If you opt for the grilled chicken version, it comes in at 460 calories, 23 grams of fat and 1,430 milligrams of sodium.
Will you be running out to grab one? Or running in the opposite direction? Let us know in the comments below.
Want more quirky food news? Follow me on Twitter: @Jenn_Harris_
ALSO:
There's a Viagra ice cream, and it's blue
Buy your prom date a KFC fried chicken corsage
New pot vending machine with marijuana-laced treats could come to California
---