Kit Kat and Chicken Dinner among most influential candy bars in the world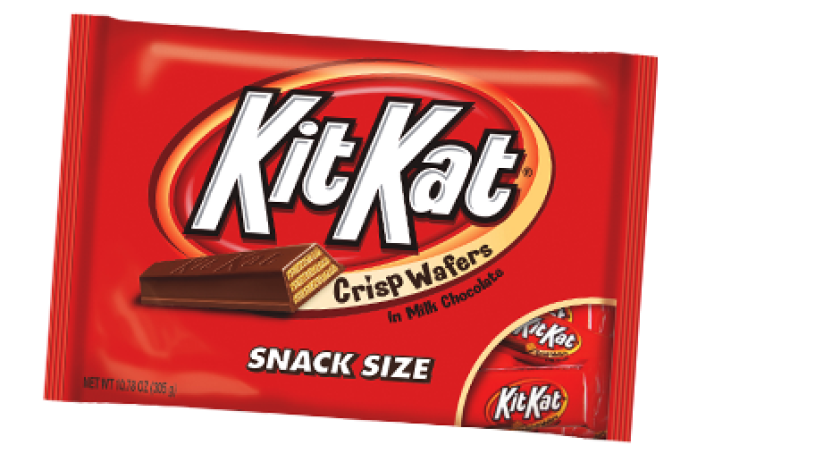 The Kit Kat bar was just named the most influential candy bar in the world by Time. And something called Chicken Dinner also made the cut.
No, the Chicken Dinner bar doesn't have any actual chicken in it. The official name, Sperry's Chicken Dinner chocolate bar, was launched in 1923. It is thought to have started the "healthy" power bar industry after having been marketed as nutritious, with an emphasis on the nuts inside.
The Kit Kat was originally launched as "Rowntree's Chocolate Crisp" in London in 1935. Two years later, the four-finger chocolate crisp was named the Kit Kat Chocolate Crisp, and later the Kit Kat after World War II. It was the first candy bar to be marketed around the idea of sharing, according to Time.
The candy bar went global and was introduced to Australia, Asia and Africa. Just last year, a store completely devoted to Kit Kat bars opened in Tokyo.
And that theme song? "Gimme a break, gimme a break, break me off a piece of that Kit Kat bar." Most people can sing that song by heart.
The Kit Kat even entered the technology sphere in 2013 when Google Android named its new operating system "KitKat."
Other candy bars that made the 13 most influential candy bars list were: Hershey's Milk Chocolate, Toblerone, Nestle Milk Chocolate, Snickers, Grenada Chocolate, Scharffen Berger, Cadbury Milk Chocolate, Nestle Crunch, Baby Ruth, Milky Way and the Wonka Bar.
Want more chocolatey news? Follow me on Twitter: @Jenn_Harris_
ALSO:
Goin and Silverton lead a women's charge at James Beard awards
Some Hot Pockets recalled because of possible meat contamination
Easy dinner recipes: Creamy polenta options for Gluten-Free Wednesday

---
Get our weekly Tasting Notes newsletter for reviews, news and more.
You may occasionally receive promotional content from the Los Angeles Times.