Klondike launches new ice cream candy bars
The Caramel & Peanuts flavor features vanilla light ice cream topped with rich caramel, in a milk chocolate flavored coating with crunchy peanuts.
(Jenn Harris)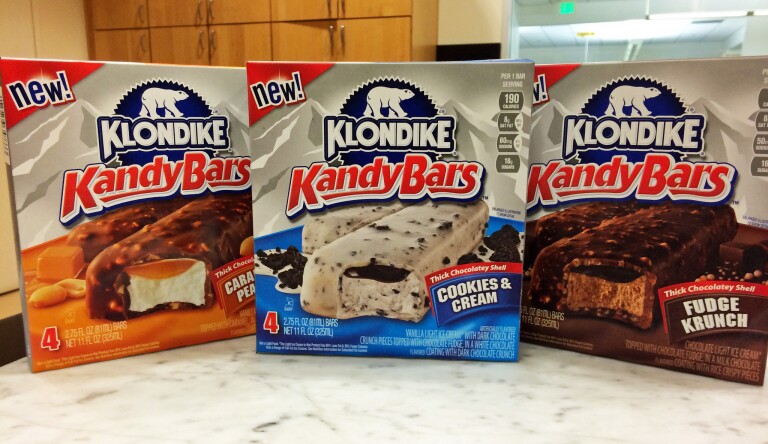 The new Klondike Kandy bars in the following flavors: Caramel and Peanuts, Cookies and Cream and Fudge Krunch.
(Jenn Harris)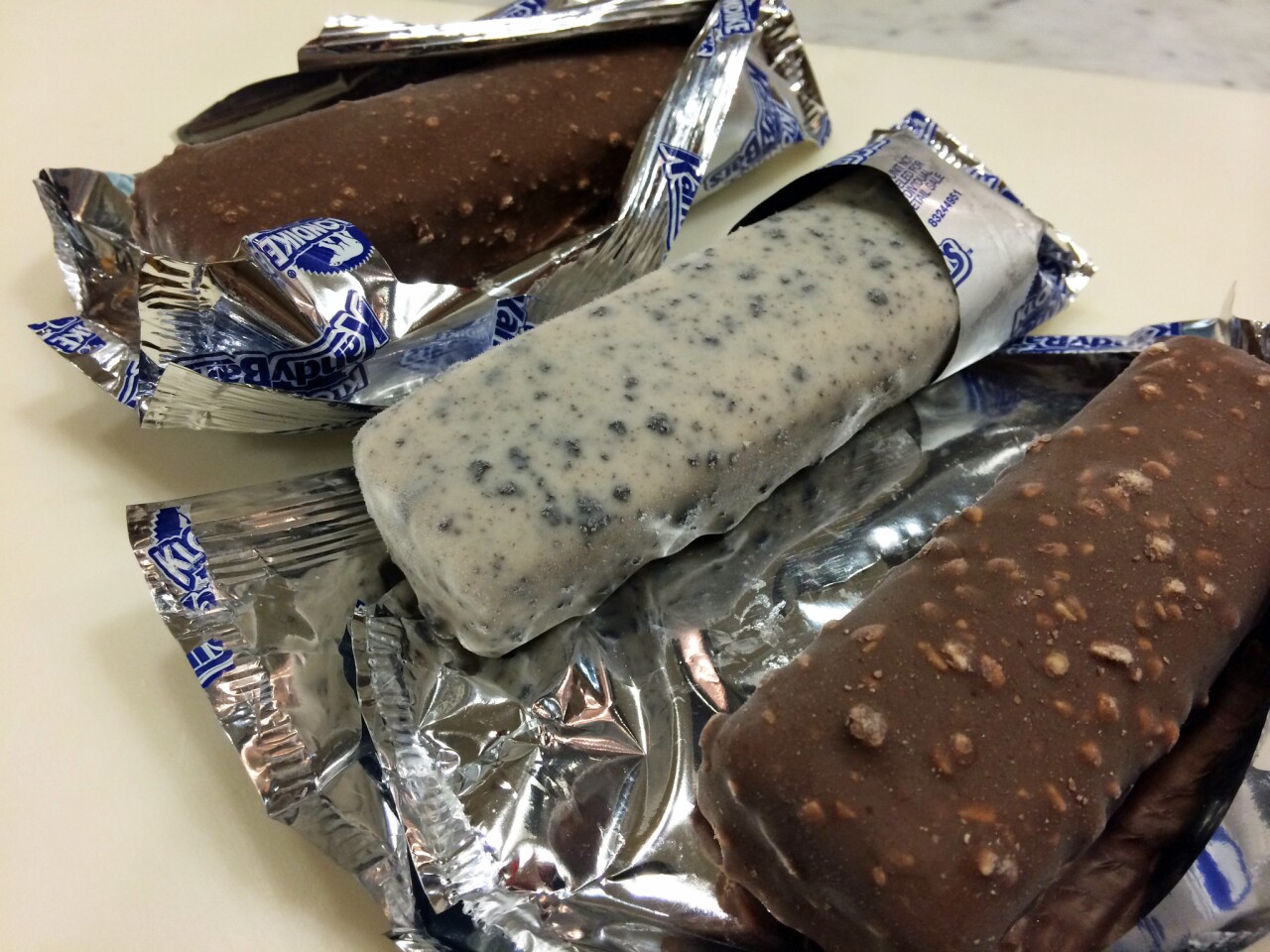 The three new Klondike Kandy bars.
(Jenn Harris)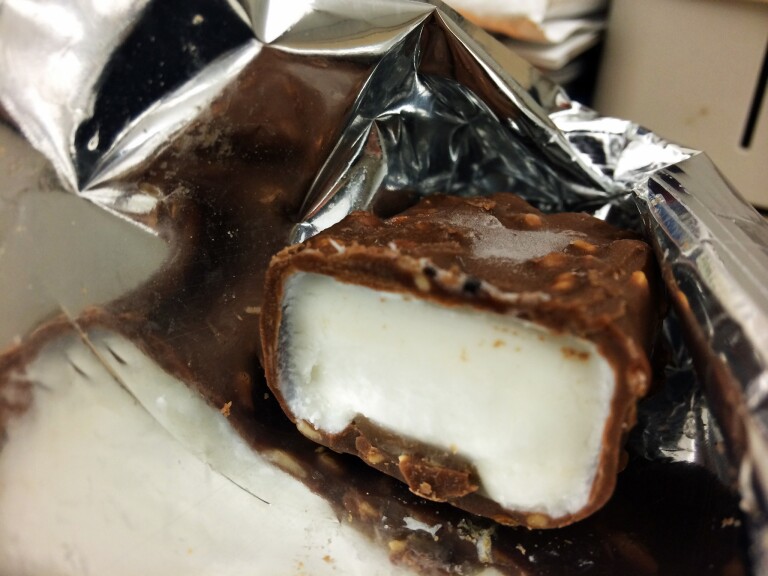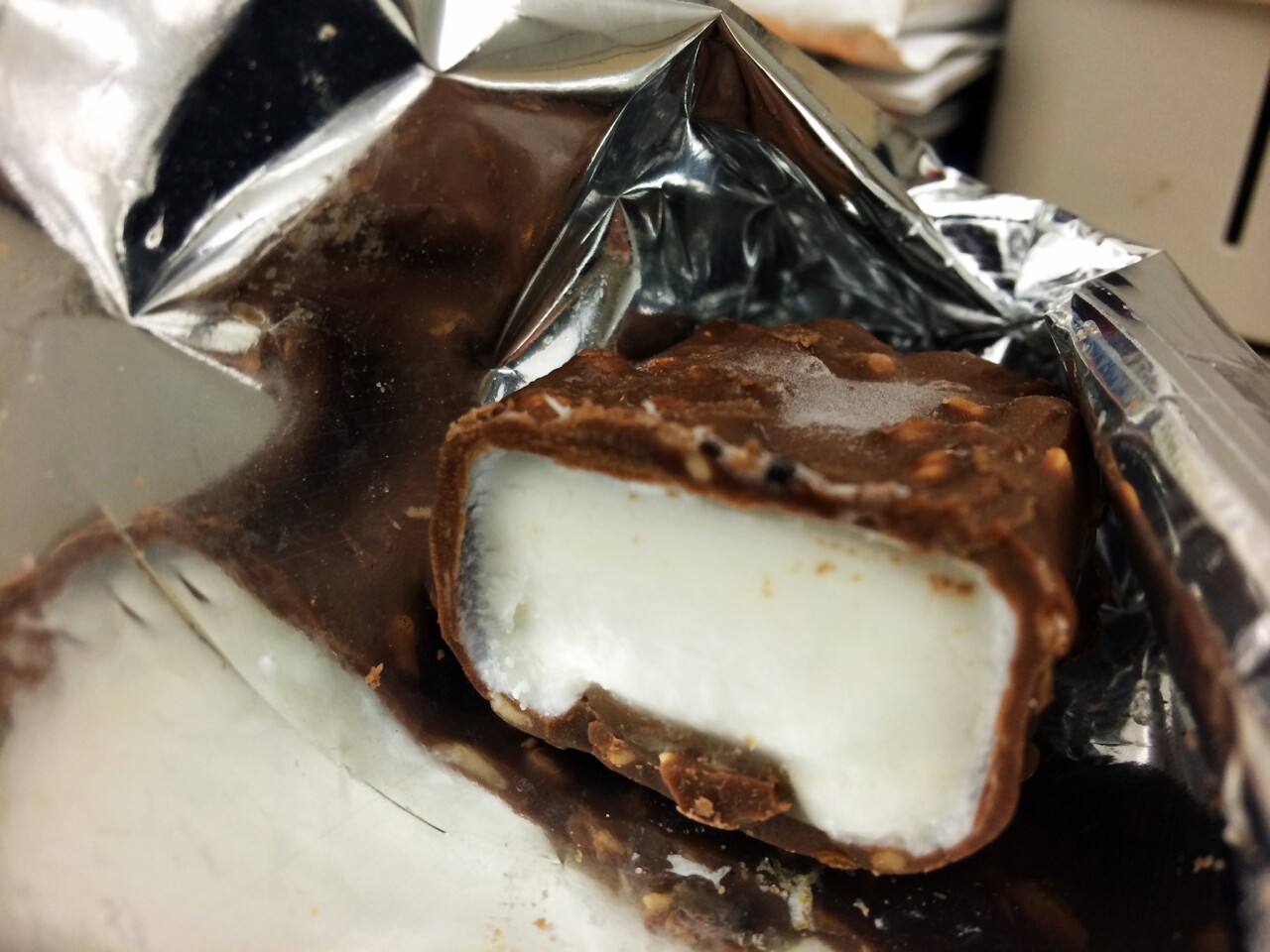 The inside of a Caramel and Peanuts Klondike Kandy bar.
(Jenn Harris)
Klondike, maker of the iconic square ice cream bar with the hard chocolate shell, is launching a new line of ice cream "Kandy" bars.
There are three flavors: Caramel & Peanuts with vanilla ice cream, caramel, milk chocolate-flavored coating and crunchy peanuts; Fudge Krunch with chocolate ice cream, chocolate fudge, a milk chocolate-flavored coating and rice crispy pieces; and Cookies & Cream with vanilla ice cream, cookie crunch pieces, chocolate fudge, white chocolate-flavored coating and a chocolate cookie crunch.
They taste like the candy bar version of Ben & Jerry's core ice creams with a strip of chocolate or caramel running down the middle of each ice cream bar.
After some of our staff sampled all three flavors, there wasn't a clear favorite. We did however agree that we wanted more of the "kandy" part of each bar. More caramel, more fudge and more cookies, please!
The bars are available at stores nationwide. A box of four is priced at $3.59.
Want more quirky food news? Follow me on Twitter: @Jenn_Harris_
ALSO:
How to make a "suprise-inside" bunny cake
Sriracha factory could be headed out of Irwindale
---
Get our weekly Tasting Notes newsletter for reviews, news and more.
You may occasionally receive promotional content from the Los Angeles Times.