5 bars to try in Koreatown's new drinking scene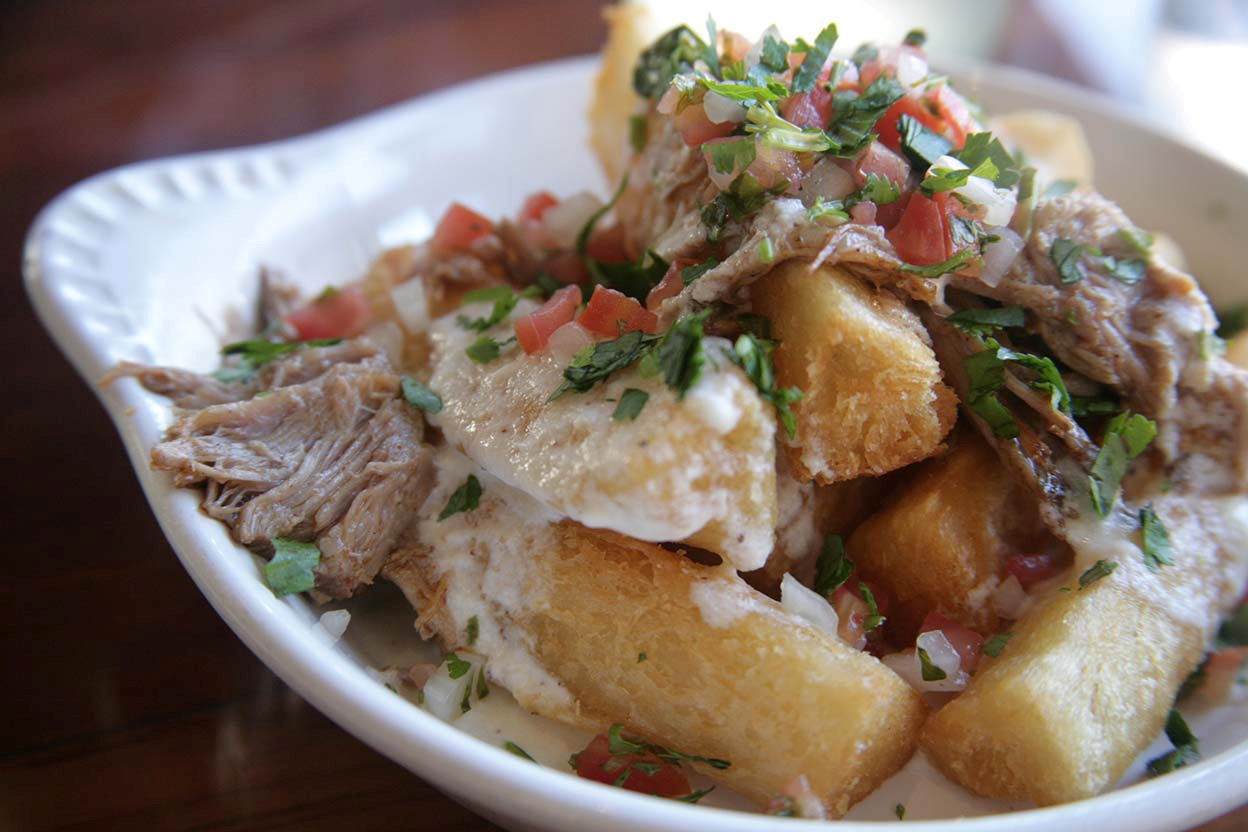 EscaLA's yucca fries are topped with melted cheese, shredded pork and salsa.
(Cecilia Hae-Jin Lee)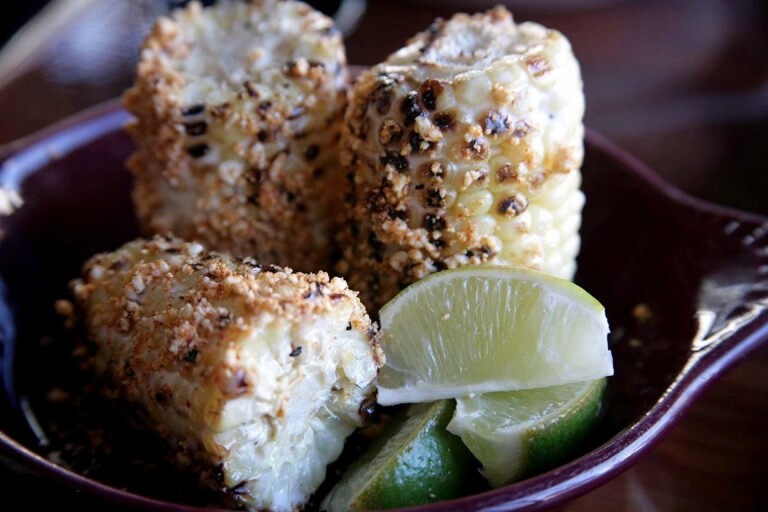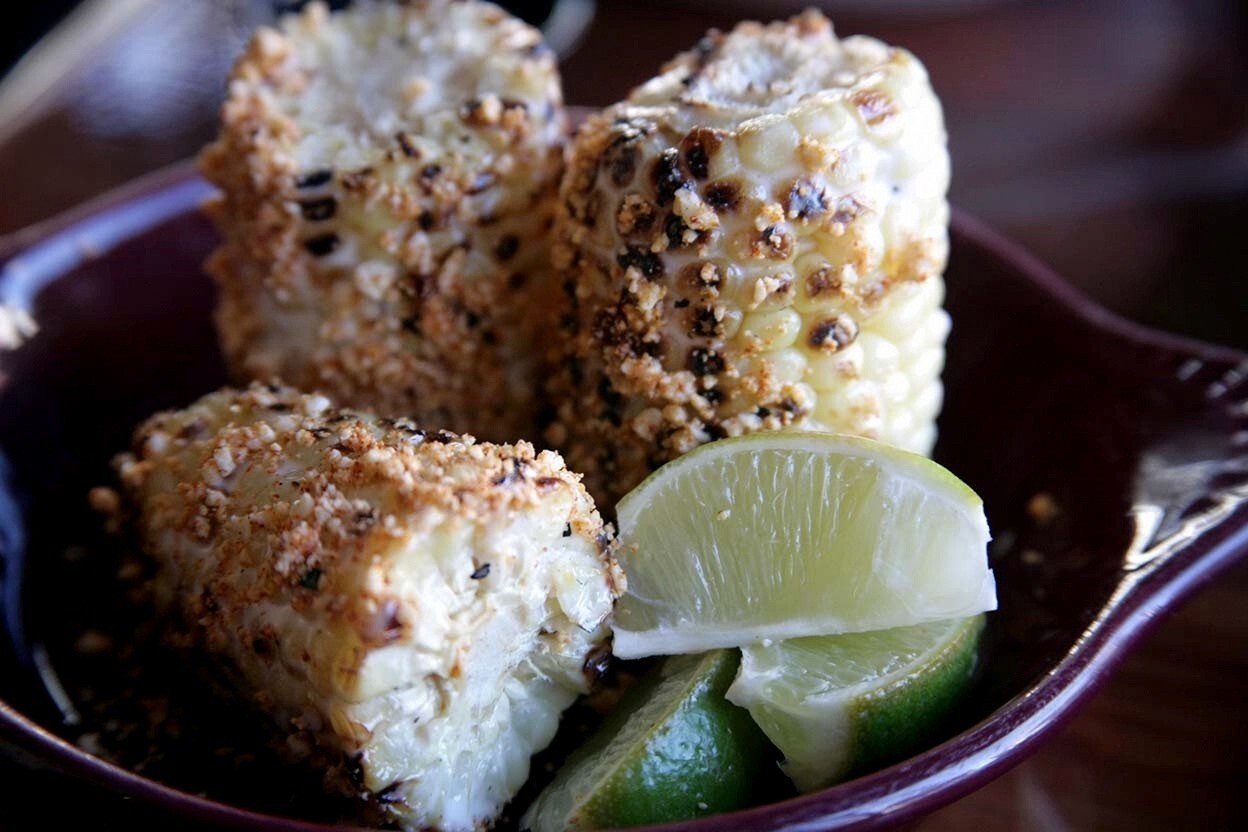 EscaLA's charred street corn is served with wedges of lime.
(Cecilia Hae-Jin Lee)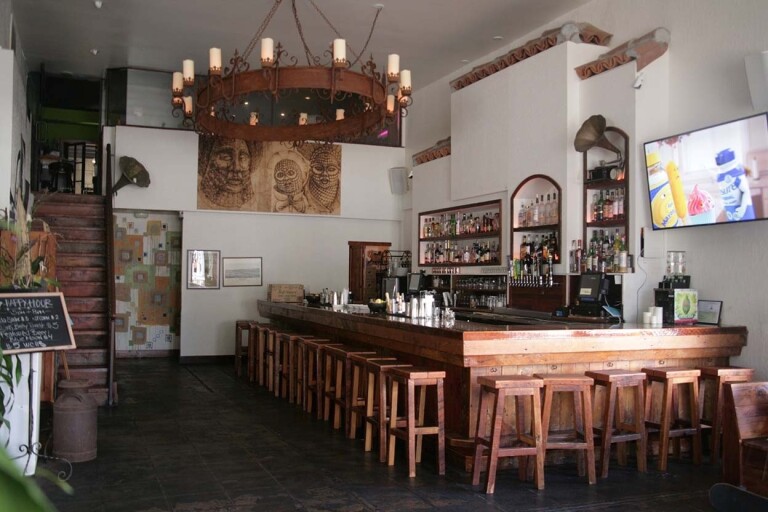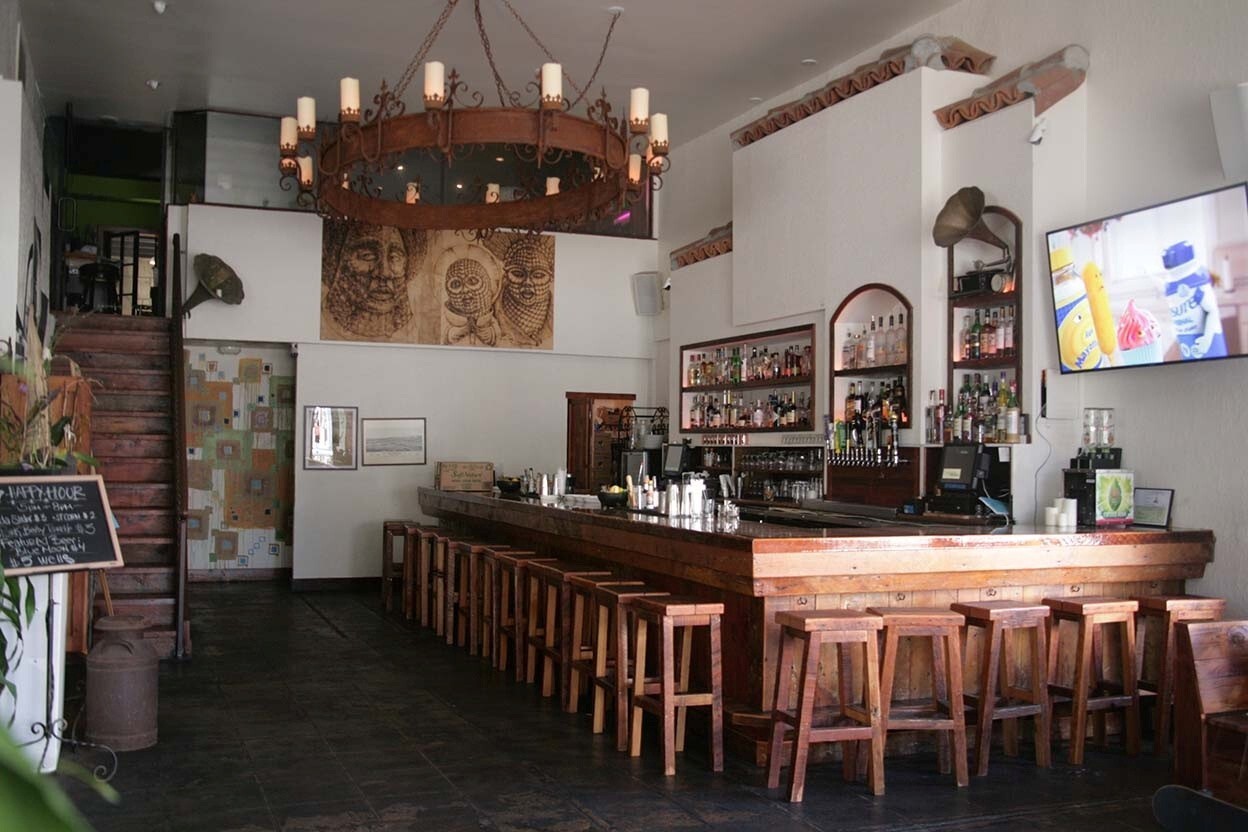 Shown is the wood bar at Colombian EscaLA, which is located in Koreatown's Chapman Plaza.
(Cecilia Hae-Jin Lee)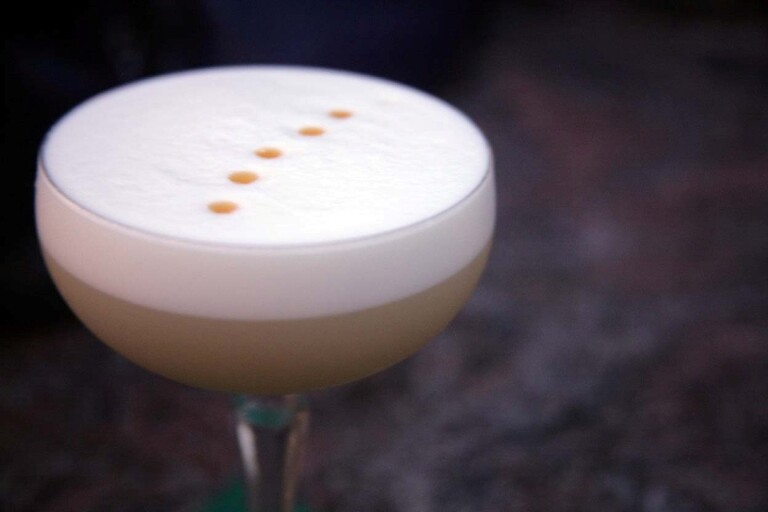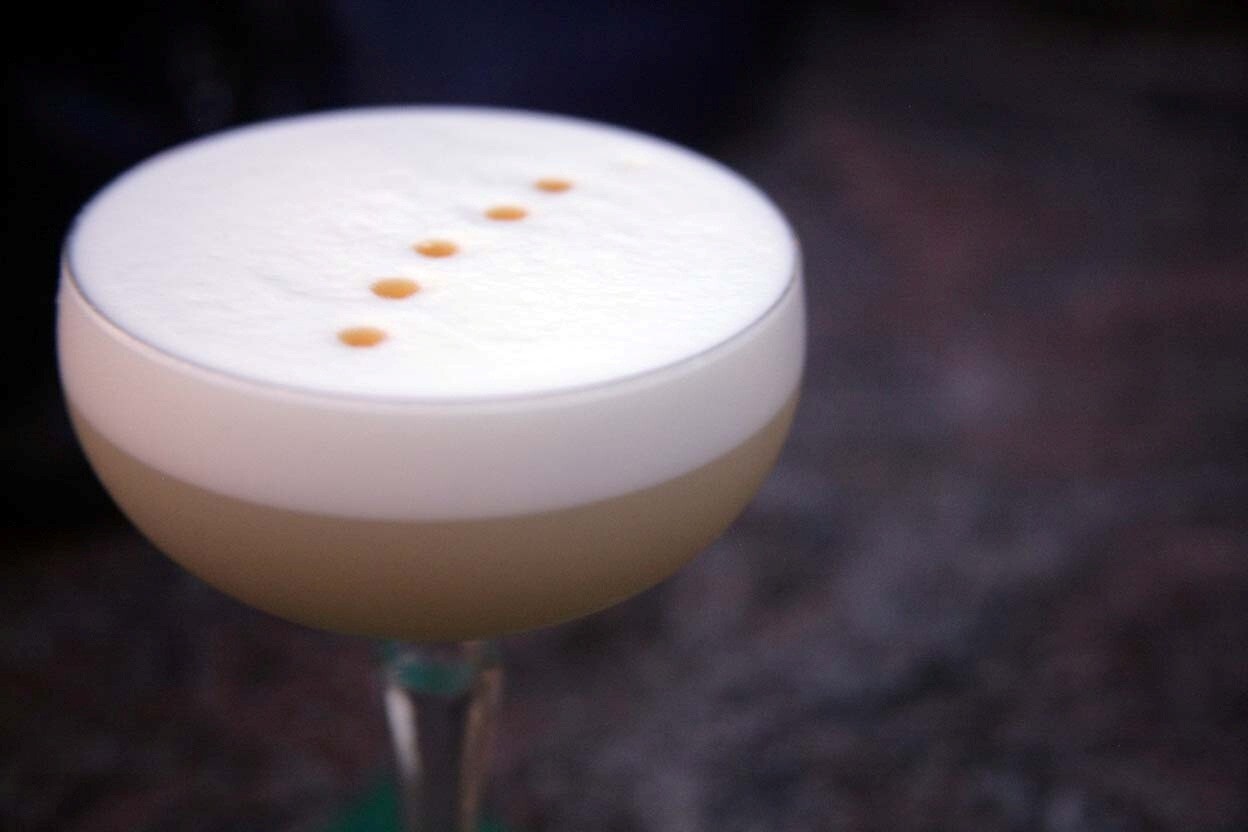 Lock & Key's Torpedo is decorated with five toasted sesame oil dots.
(Cecilia Hae-Jin Lee)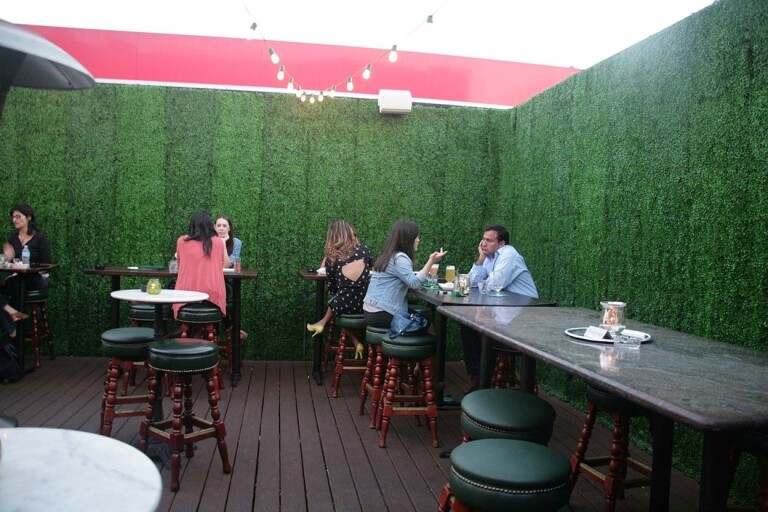 The outdoor patio at Lock & Key is a green-walled sanctuary on a warm Los Angeles evening.
(Cecilia Hae-Jin Lee)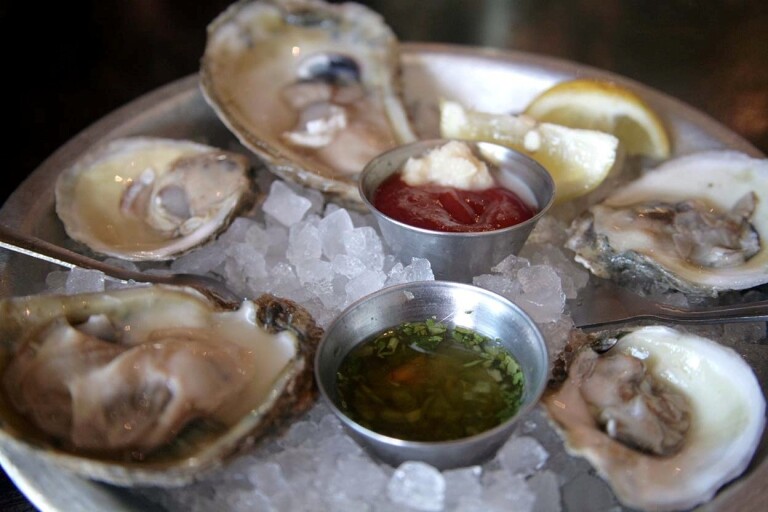 The happy hour oysters at EMC are a bargain at $1 a pop.
(Cecilia Hae-Jin Lee)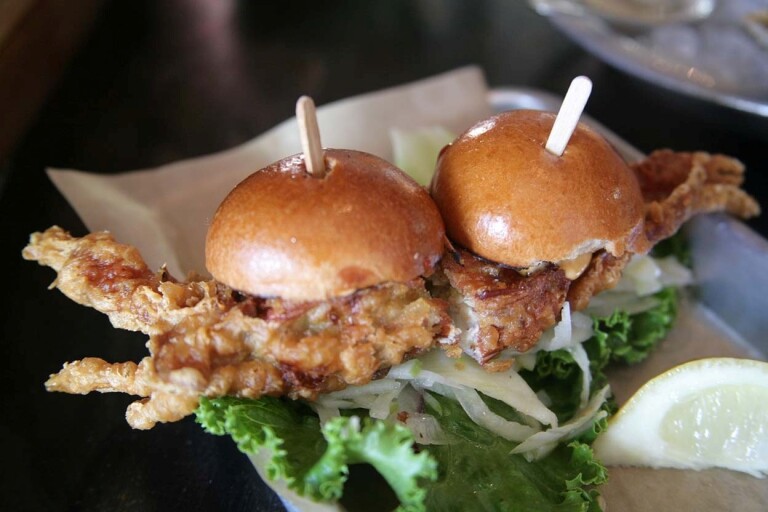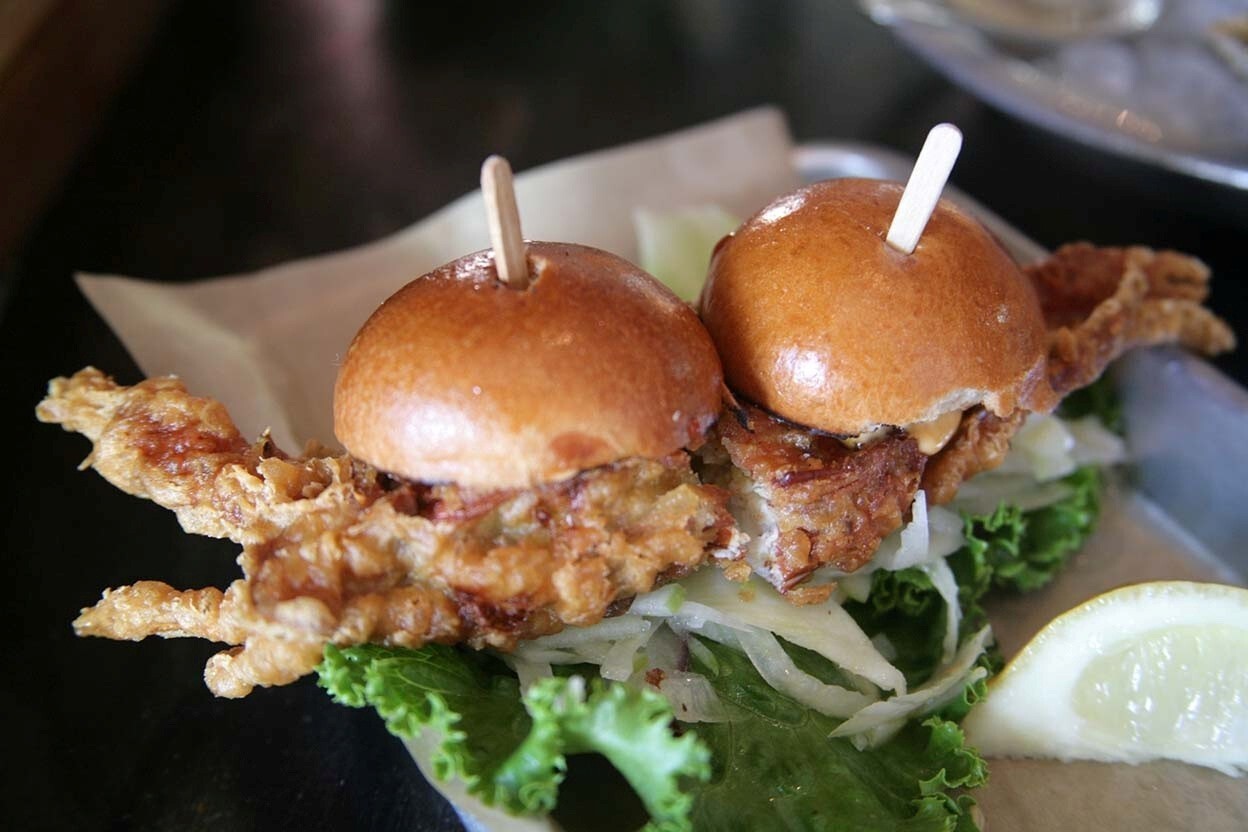 EMC's soft shell crab sliders are served on diminutive metal trays.
(Cecilia Hae-Jin Lee)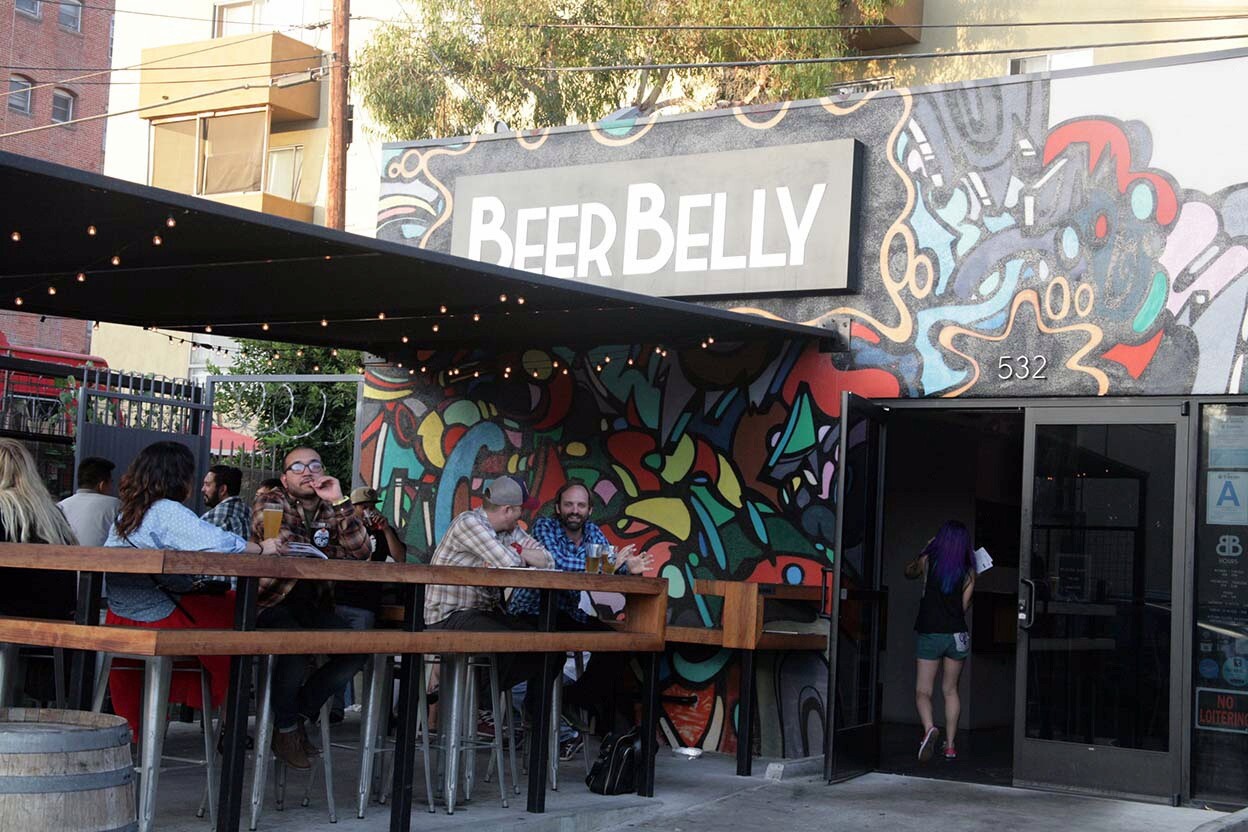 Beer Belly's outdoor patio is a casual place for drinks with friends.
(Cecilia Hae-Jin Lee)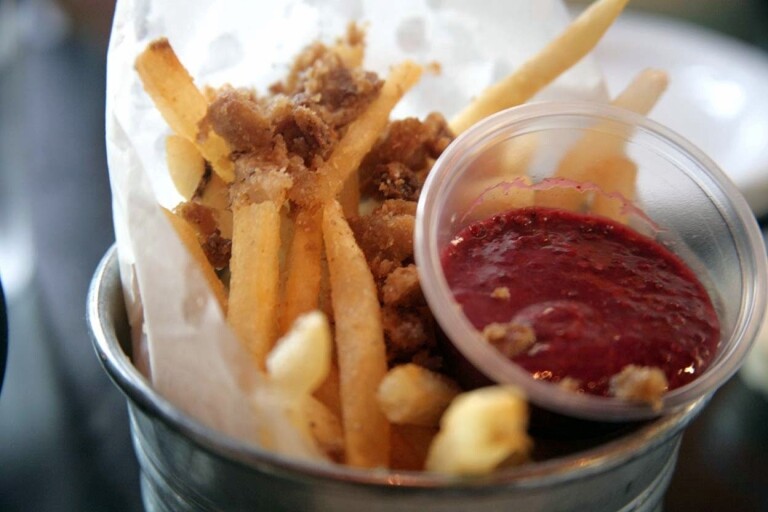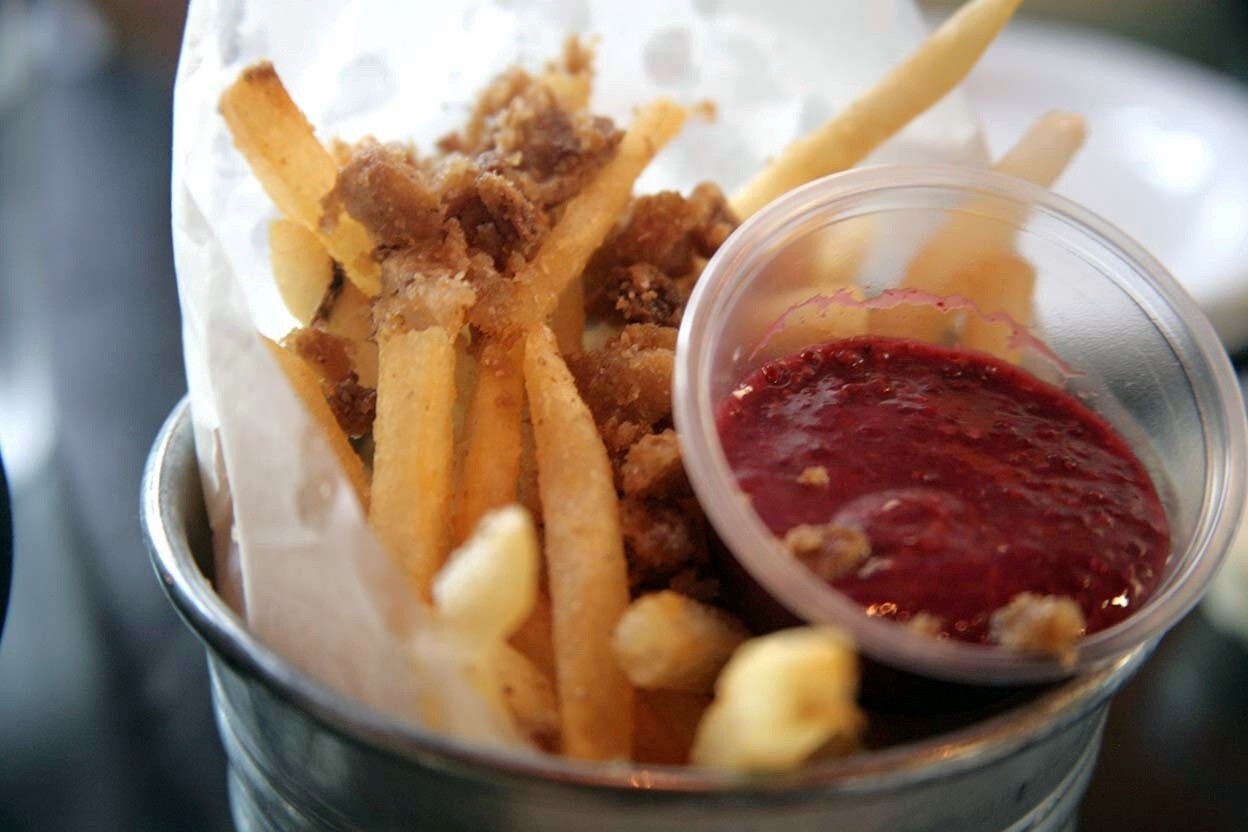 Beer Belly's duck fat fries are served with a raspberry mustard dipping sauce.
(Cecilia Hae-Jin Lee)
Shown are the "coffee" brew and amber ale craft selections from Beer Belly's menu.
(Cecilia Hae-Jin Lee)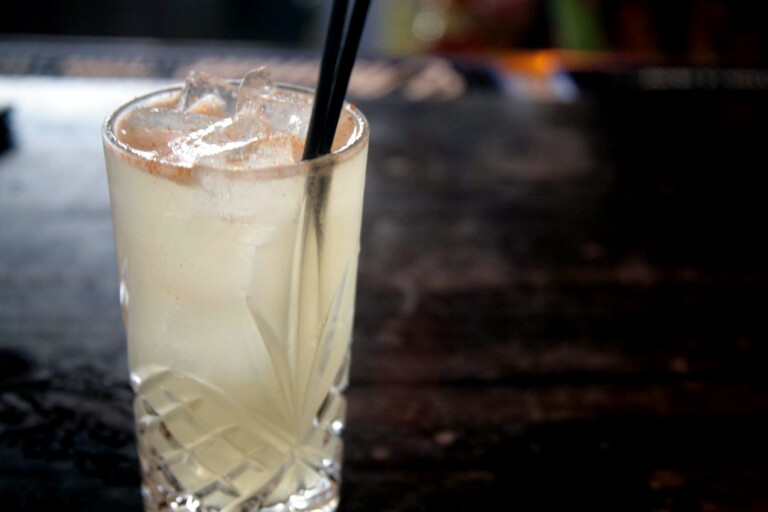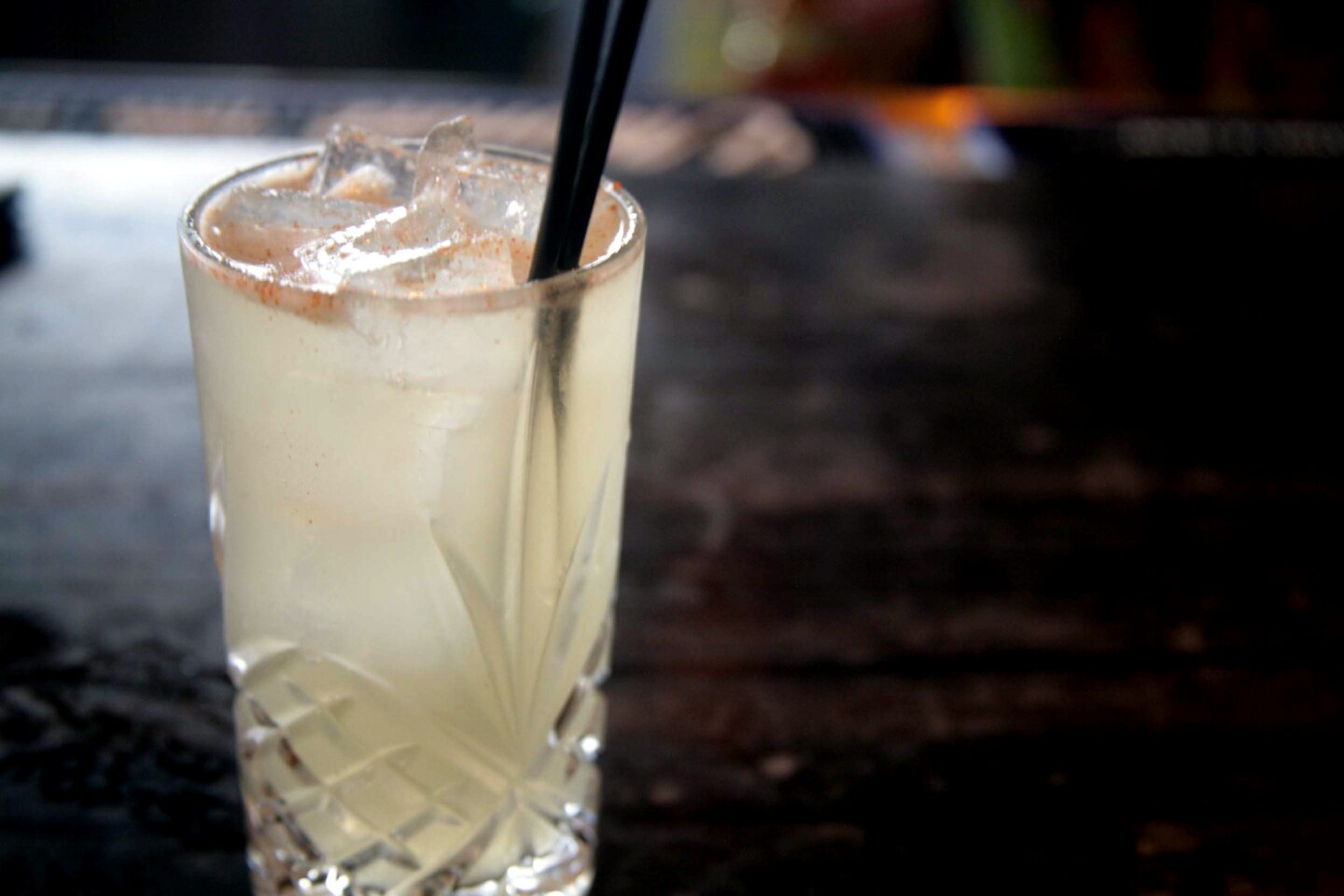 Shown is the Celery cocktail at POT Lobby Bar.
(Cecilia Hae-Jin Lee)
Koreatown has been the place for late-night revelry and fashionable imbibing for years. Sure, the smoky bars full of ahjussis (middle-aged men) drinking rounds of Jinro can still be found hidden in the alleyways and mini-malls of K-Town. But the drinking landscape is becoming more cosmopolitan.
Nancy Kwon of the Copper Still and Neil and Ann Kwon of Biergarten were the first visionaries to start the wave of modern food and drink establishments to move into an area dominated by old-school Korean bars serving only soju and watered down beer. The new face of K-Town is a catalytic melding of Latin flavors and Korean ingredients, craft brew houses serving gastropub fare and speakeasies hidden behind unmarked doors.
[Updated: An earlier version of this post did not mention Neil Kwon of Biergarten.]
Here are five of K-Town's newest bars, with inventive menus, great atmosphere and adventurous bartenders. So get on down to one of the most vibrant communities in Los Angeles, and raise a glass. Gunbae! (Cheers!)
Lock & Key
The bright red door behind a busy bus stop on the corner of Vermont Avenue and 3rd Street seems an unlikely place for a cocktail bar. Behind that door is a foyer adorned with a teasing array of doorknobs. One of them leads to this welcoming bar with tufted leather seats and an open-air patio, perfect for L.A.'s mild evenings. The cocktails have intriguing names, such as Secret Coalition and Joie de Vivre. The mixes are equally inventive, such as the Razzle Dazzle served in a Mason jar embellished with a sprig of rosemary. The Torpedo is a foamy concoction made with pear juice and topped with five decorative drops of toasted sesame oil. The food menu fits on one page, but has equally fun items such as the Angry Bird, a marriage of Taiwanese fried chicken and sliders. The best item on the menu is the deep-fried PB&J, which sounds like it was invented by a clever 5-year-old, except it is a large, round, doughnut-like concoction filled with peanut butter and jelly and topped with artful slices of strawberries. If you come early enough, you can get the same fare for much less at Stall 239, a walk-up window, which shares the same address as Lock & Key. But the Vermont Avenue ambience doesn't match the relaxed mood, 1980s soundtrack and friendly service inside.
239 S. Vermont Ave., Los Angeles, (213) 389-5625, www.lockandkey.la
EscaLA
Gone are the miniskirts and fruity soju drinks of the old Bohemian. In its place is a grown-up bar owned by OG Chino, whose street art adorns some of the walls on the corner of Chapman Plaza. The menu, like the decor, is a mix of Colombian and L.A. hip, which is no surprise given Chino's Bogota upbringing. Chris Oh of Seoul Sausage presides over the kitchen, turning out Colombian dishes such as elotes covered in crumbly cheese, crispy yucca fries topped with tender shreds of pork, and braised pork tamales wrapped in banana leaves and served with a side of a spicy sauce laced with gochujang (Korean chile paste). The cocktail list is heavily Latin as well with Spanish names such as El Jefe, a fruity drink made with a jalapeño-infused aguardiente, grilled-pineapple juice and panela with a squeeze of lime. Aguardiente, which translates to "fiery water," is a strong, anise-flavored liqueur made from sugar cane. Panela is the hardened form of a concentrated cane syrup byproduct resulting from the process of making sugar. Pisco, rum, tequila, mezcal, bourbon and other whiskeys are also used in EscaLA's cocktails, along with lemon oils, ginger syrup, horchata, coconut cream, guava and guanabana. Come early for a relaxed happy hour in the al fresco seats or arrive late to enjoy the DJ.
3451 W. 6th St., Los Angeles, (213) 387-1113, www.escalaktown.com
EMC Seafood & Raw Bar
The long bar at this seafood joint is a popular place for young professionals to meet friends for after-dinner drinks on weeknights. Most of the patrons try to squeeze in last minute for the $1 happy hour oysters. Or they're waiting for a table to open up because they forgot to reserve beforehand. The cocktail list is brief, punctuated with barrel-aged cocktails poured out of mini barrels off to one side of the bar. The drinks are classics with a twist, such as the Whiskey Flip, a frothy combination of rye whiskey, quinquina, orange and lemon juices, sugar and an egg. They also have an extensive wine list. The full food menu and raw options are also available at the bar. The oysters are the biggest draw, but the live uni and soft shell crab sliders go well with a selection from the bar.
City Center, 3500 W. 6th St., No. 101, Los Angeles, (213) 351-9988, www.emcseafood.com
Beer Belly
Given its name, it's no surprise that this brew pub has an extensive list of craft beers and even craft sodas from all over California. The menu does a pretty good job of describing each selection, but the bartenders and wait staff are knowledgeable as well. You won't find any healthy fare, but that would be expected from a bar celebrating a drinker's gut. Unless you count roasted Brussels sprouts with apples and pancetta as good-for-you. The menu is a hodgepodge of finger foods that go well with the beverage options. The duck fat fries are crisp and lightly duck-fat-flavored, and the raspberry mustard dip is an odd accompaniment. Even the desserts are all deep-fried sweet delights, such as Oreos, Pop Tarts and Twinkies all battered and fried crisp. Unfortunately, you can only imbibe but not eat in the outdoor patio.
532 S. Western Ave., Los Angeles, (213) 387-2337, www.beerbellyla.com
POT Lobby Bar
Practically the entire lobby of the Line Hotel is POT's bar. The combined efforts of Roy Choi and Matthew Biancaniello results in a long list of imported spirits and unusual soju infusions such as kimchi and curry. The cocktail list is small and leans more toward traditional options, such as the Midori Sour and the Sex on the Beach (but updated). Being in a K-Town location, the bar has added Korea's Hite on the draft beer selection. Most bar visitors are there for the ambience or for a pre-meal drink before retiring into the interior of the restaurant for Korean hot pots. There's no real food to be had, except for the "Stash," a medley of bar snacks you'd find in your Korean dad's anju tray. That is, if you grew up with a Korean dad. Other options for bar snacks are selections from the Pot Cafe on the other side of the lobby. It's Marian Mar and Choi's twist on a Korean bakery with black sesame and red bean pastries, French bread pizzas and other fun combinations.
3515 Wilshire Blvd., Los Angeles, (213) 368-3030, www.eatatpot.com
---
Get our weekly Tasting Notes newsletter for reviews, news and more.
You may occasionally receive promotional content from the Los Angeles Times.