Per Se health code violations overturned by judge -- at least most of them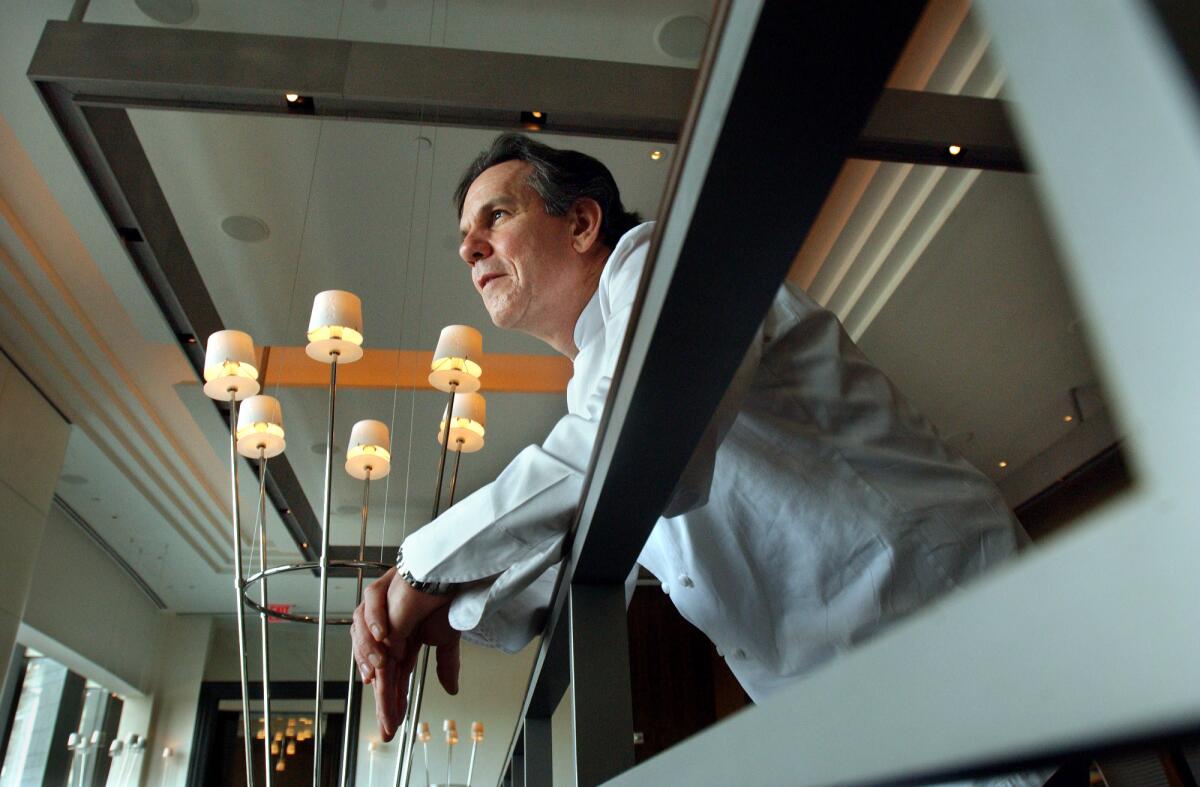 When Per Se, Thomas Keller's three-Michelin-star restaurant in New York, was hit with health code violations last month that threatened its A letter grade, the culinary world was taken aback. A restaurant from one of the world's best chefs where dinner costs more than $300 per person was ... dirty?
Not so, said Keller, who contested the results of the inspection, stating that his restaurants uphold the highest standards of cleanliness. A judge at a New York City administrative hearing on Thursday agreed with Keller -- in part. The judge overturned 25 of the 42 violation points reported by a city health inspector. (Those 42 demerits were enough to warrant a C letter grade; Per Se's letter grade is pending.)
Still in question are two pans of potatoes that a health inspector states were not at the proper temperature. Keller said he would appeal the ruling that sustained violations over the temperature of his pommes de terre rissolées (crisp potatoes), as well as a chef drinking water in the kitchen from an open container and a leaky faucet and dusty fan guard.
The New York City Department of Health's report cited "potentially hazardous hot food not held at or above 140 degrees except during necessary preparation, in that approximately 3.5 pounds of cooked sliced small potatoes with olive oil over them intended for customer consumption registered at 112-118 degrees F."
A statement from Keller said that this is the classic French technique for making pommes rissolées that has been "used for generations in kitchens around the world."
"I continue to stand by our chefs, our cooking techniques and our methodologies, which have been implemented in our kitchens for the past 20 years," Keller said.
"This inspection is the unilateral perspective of one inspector and neither defines our restaurant, nor our restaurant group. Our number one priority is our guests, and as I have stated before, our kitchen door is always open to them."
ALSO:
Dominique Ansel, home of the Cronut, shut down by health officials
Nozawa, pioneer of the blue crab hand roll, to open Kazu-Nori downtown
Brand 168 in Glendale doesn't take cash, and it doesn't take tips, either
Get our weekly Tasting Notes newsletter for reviews, news and more.
You may occasionally receive promotional content from the Los Angeles Times.