My Mom's Bakeshop, a Filipino bakery serving sweet soft rolls
The
pan de sal
is soft and warm, served fresh from the oven several times a day.
(Cecilia Hae-Jin Lee / For The Times)
Don't be alarmed by the pink sauce and mangoes on the
binagoongan
. The pork is perfectly crispy and the toppings are a wonderful blend of sweet and savory.
(Cecilia Hae-Jin Lee / For The Times)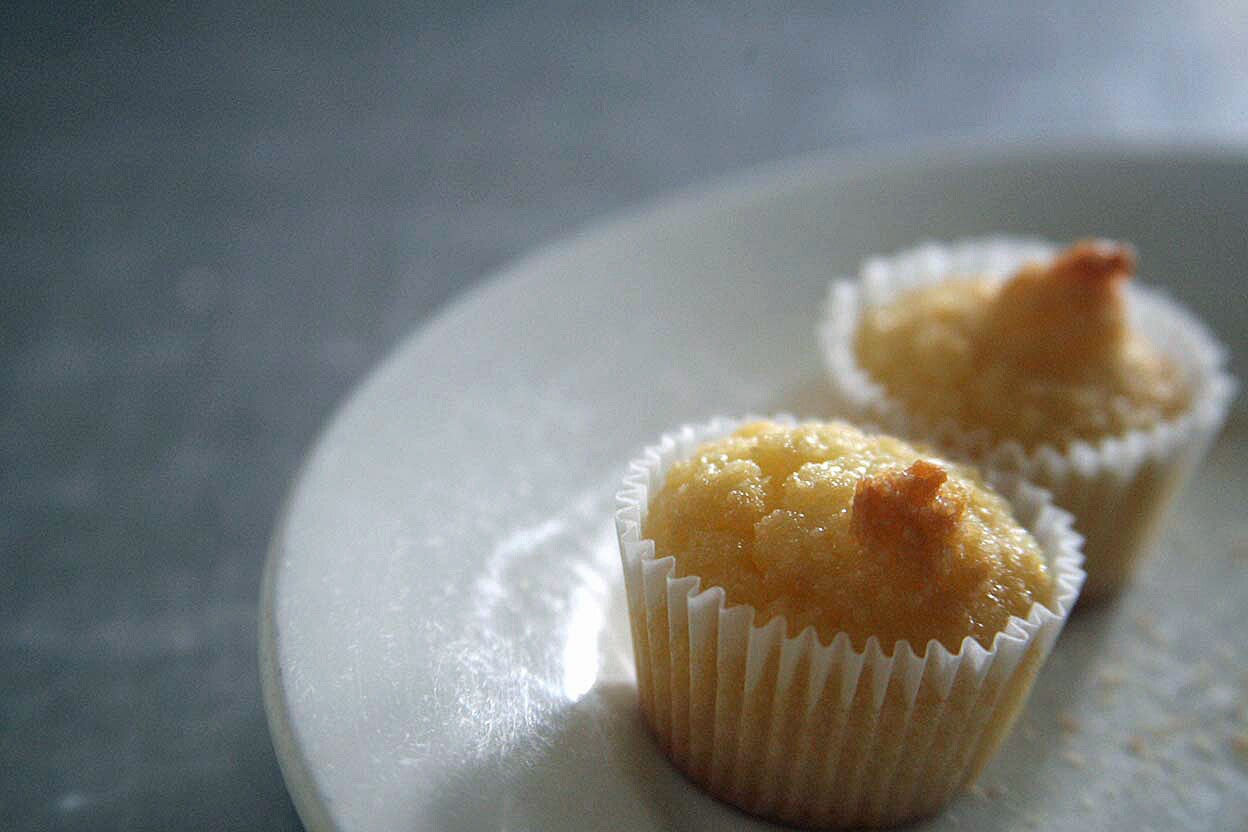 The macaroons are ever so crisp on top, with a light combination of butter, sugar and coconut.
(Cecilia Hae-Jin Lee / For The Times)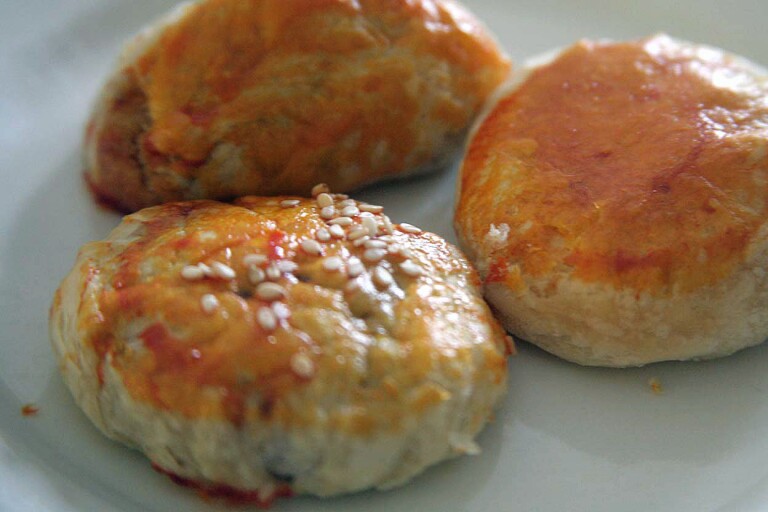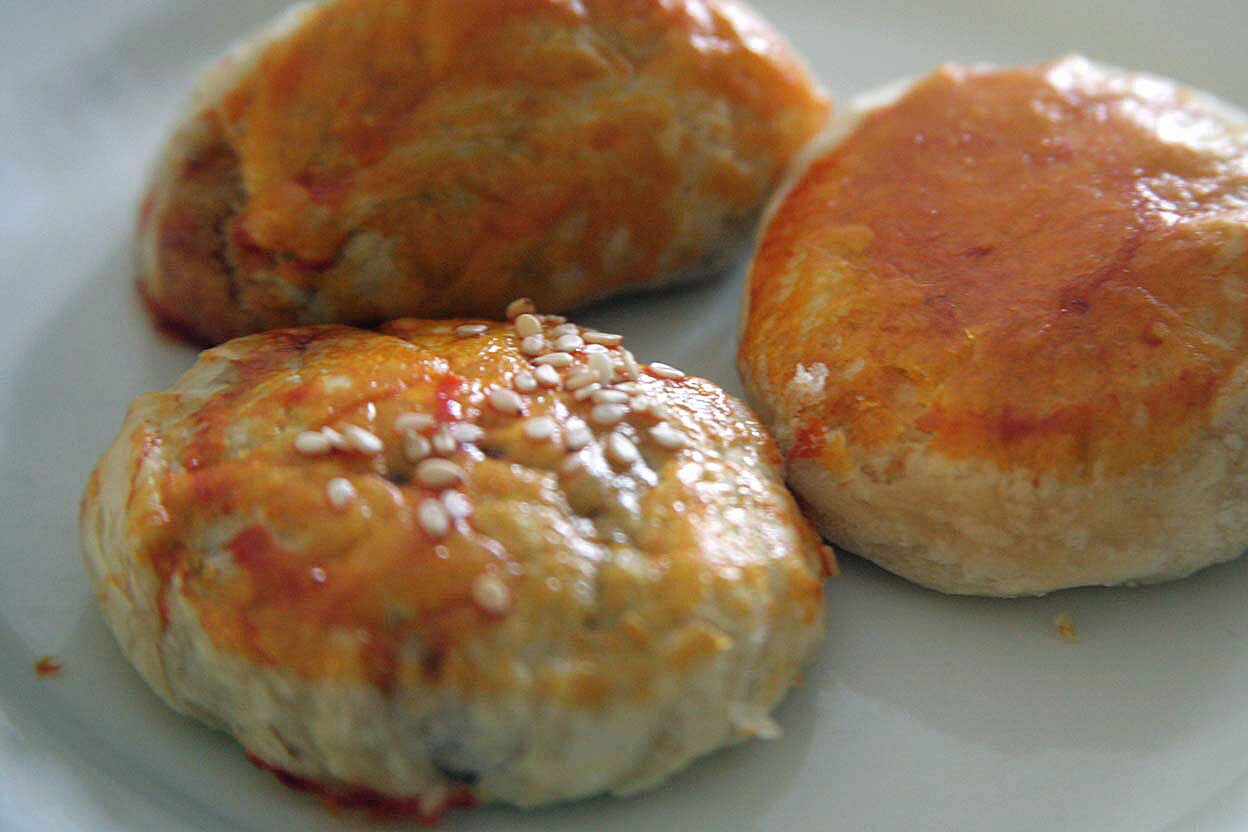 Desserts might be filled with taro, scallions or yellow bean.
(Cecilia Hae-Jin Lee / For The Times)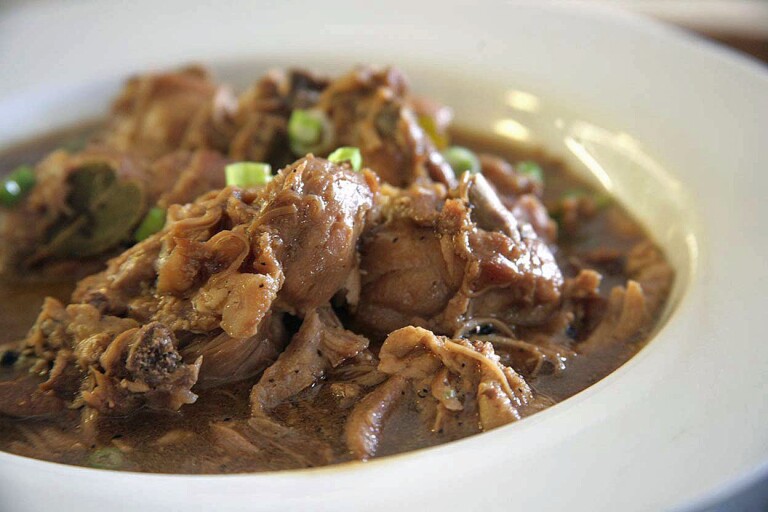 My Mom's Bakeshop does adobo right, with plenty of pork or chicken chunks simmered in the savory sauce.
(Cecilia Hae-Jin Lee / For The Times)
Name of restaurant: My Mom's Bakeshop
Concept: Small Filipino bakery and restaurant in Historic Filipino Town
What dish represents the restaurant, and why? Usually when a restaurant boasts that it has the best of anything in town, I scoff and snort. This time, though, I have to agree. The pan de sal here could possibly be the best in Los Angeles. They're soft, lightly browned, slightly sweet and so satisfying when they are fresh out of the oven.
Runners-up: Since we can't live on bread alone, it's a good thing that they also have a solid Filipino menu. You can't go wrong with the adobo, the unofficial national dish of the island nation. Made from vinegar, soy sauce and garlic browned in a bit of oil, the marinade is used to simmer any number of meats. Choose from chicken or pork, depending on which way you swing. The bakery's binagoongan is rich and satisfying. The crispy pork pieces are topped with a pink shrimp sauce and fresh tomatoes, mangoes and scallions. It's served in an oddly skillet-shaped ceramic dish and comes in a portion large enough for a family to share. The topper to the meal are the tiny little macaroons. They look innocent enough in their mini cupcake papers, but the plain appearance belies their deliciousness. Like a marriage between a traditional macaroon and a pound cake, they're wonderfully light without sacrificing any coconut or butter.
Who's at the next table? This is mostly a take-out joint, and Filipinos in the know trickle in all day for a to-go lunch, dinner or breakfast.
Appropriate for: A casual meal any time of day or if you just want to pick up a dozen or two of the freshly baked pan de sal.
Uh-oh: It's difficult to see the location when heading east on Temple Street. It's at the intersection with Rampart, behind Good Time Donuts.
Service: Friendly in that family-run kind of way.
What are you drinking? Ask for a soda from the cooler or a pouch of the kalamansi juice drink. Kalamansi (a.k.a. calamondin) is a citrus popular in the Philippines. It has the fragrance of a mandarin and turns orange when ripe. It's sour like a lime, although the inside of the fruit is bright orange. Its thin peel is sweet like a kumquat. Although the restaurant has only pre-packaged pouches, the juice still has the flavor reminiscent of Manila.
Info: 2530 W. Temple St., Los Angeles, (213) 380-2425.
ALSO:
Korean barbecue in downtown L.A.
Sonagi for all-you-can-eat Korean barbecue
Bugis Street Brasserie, popular Singapore tourist spot, now serving L.A.
The Scouting Report is a quick look at restaurants worth a visit. Scouts were selected by restaurant critic Jonathan Gold, who may or may not agree with a single word.
---
Get our weekly Tasting Notes newsletter for reviews, news and more.
You may occasionally receive promotional content from the Los Angeles Times.