Slow cooking brings out the best in winter vegetables with 7 great gratins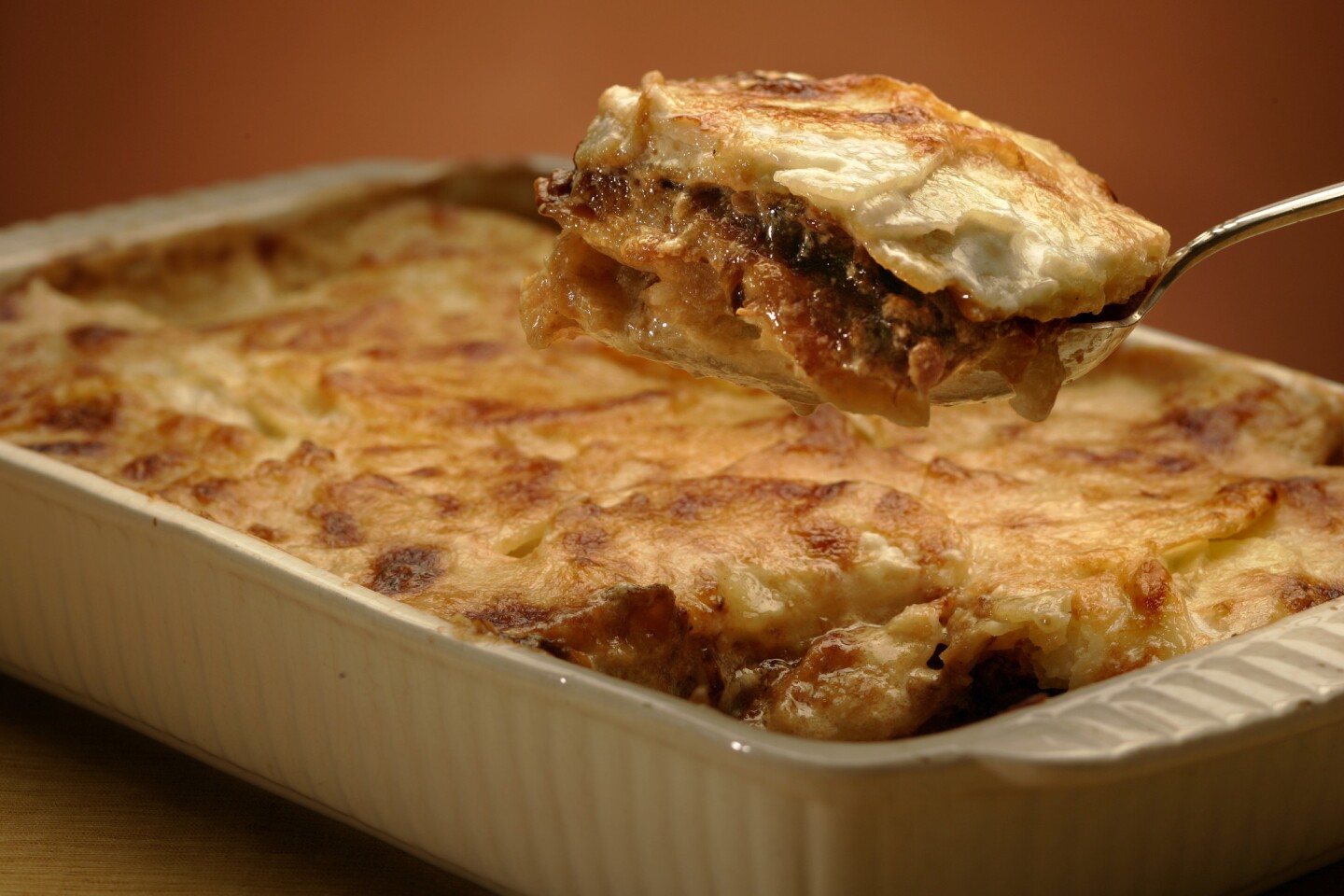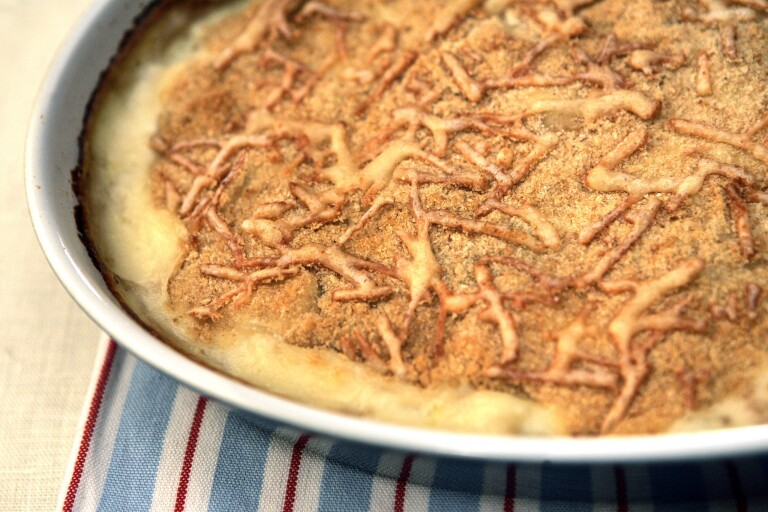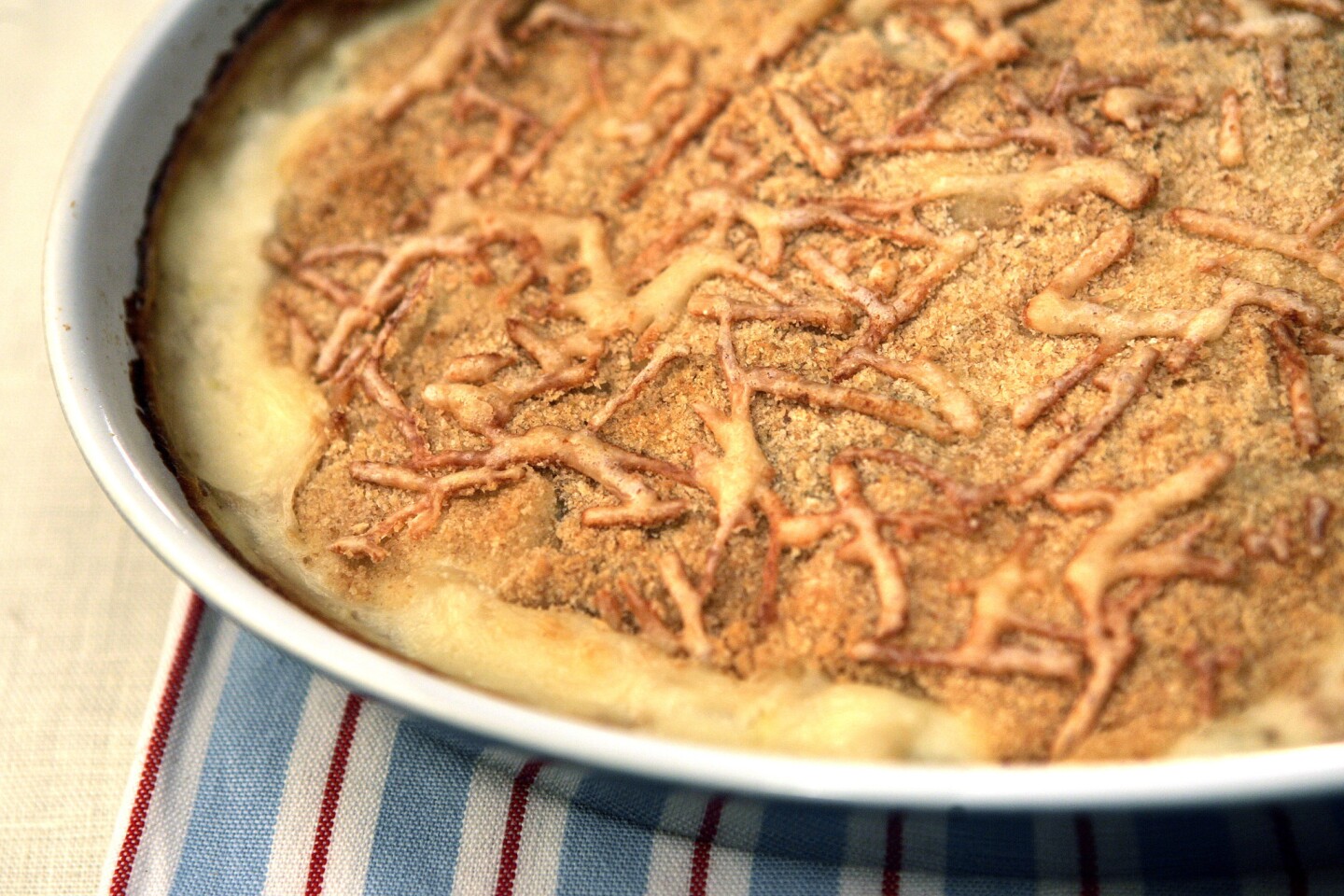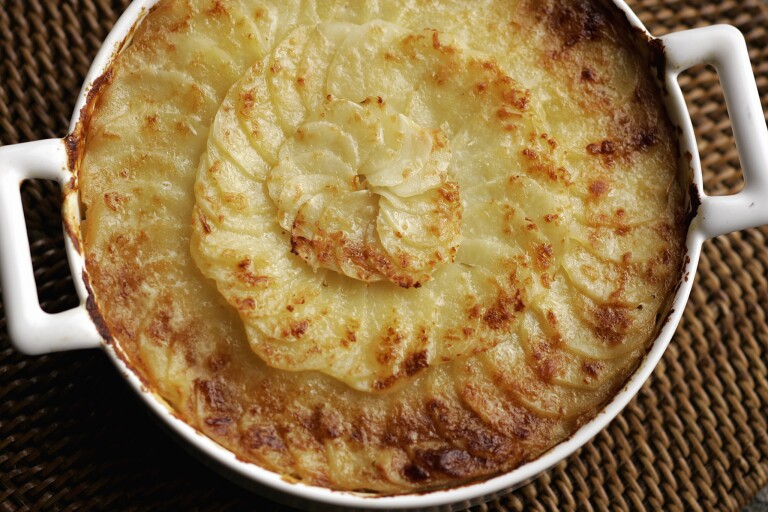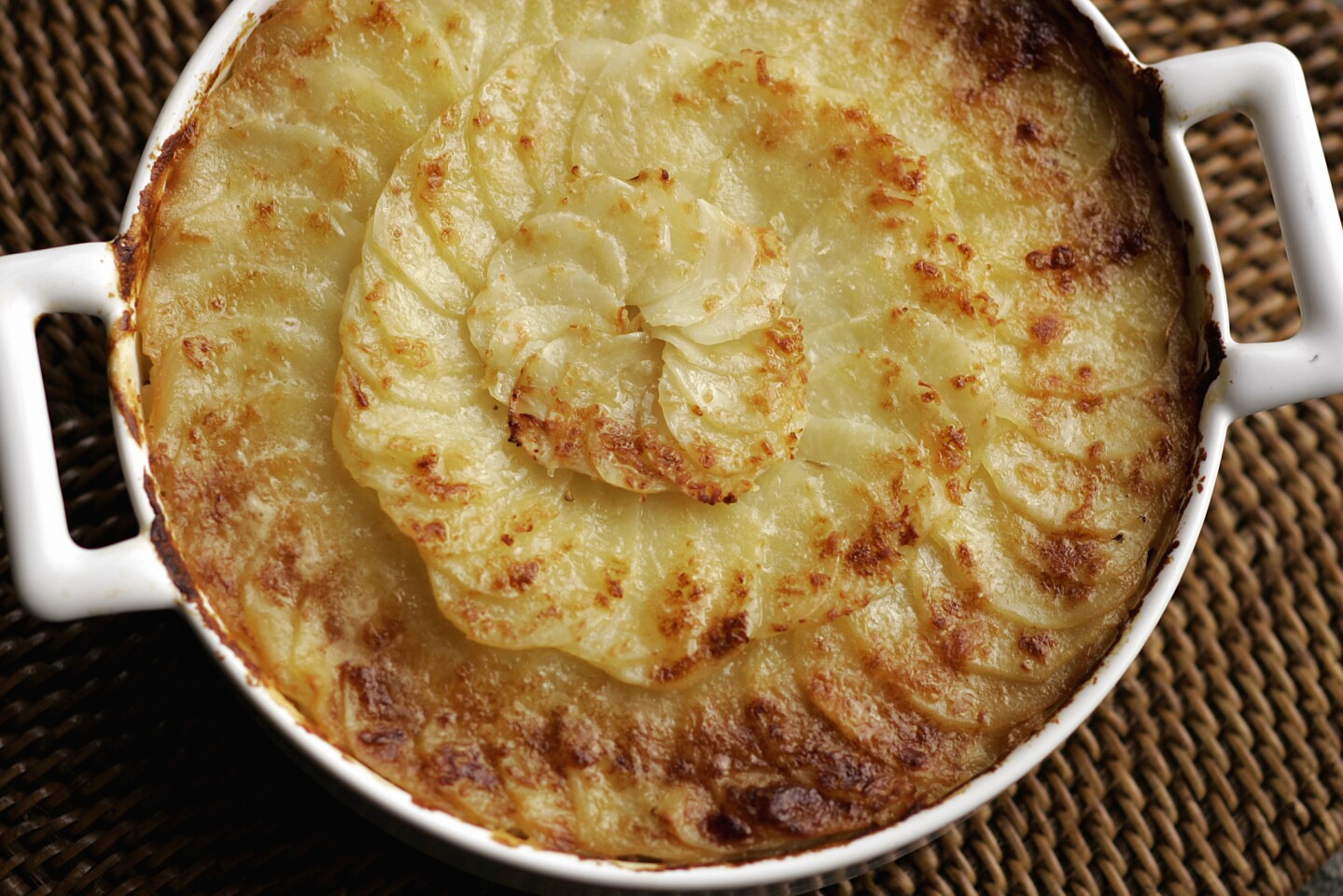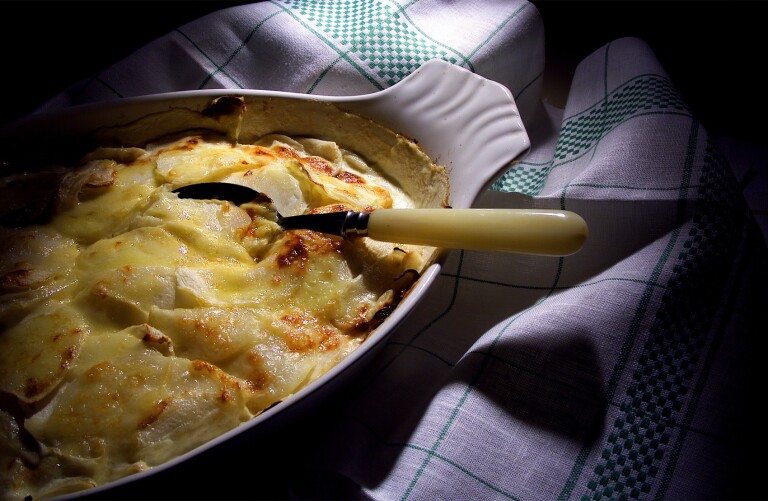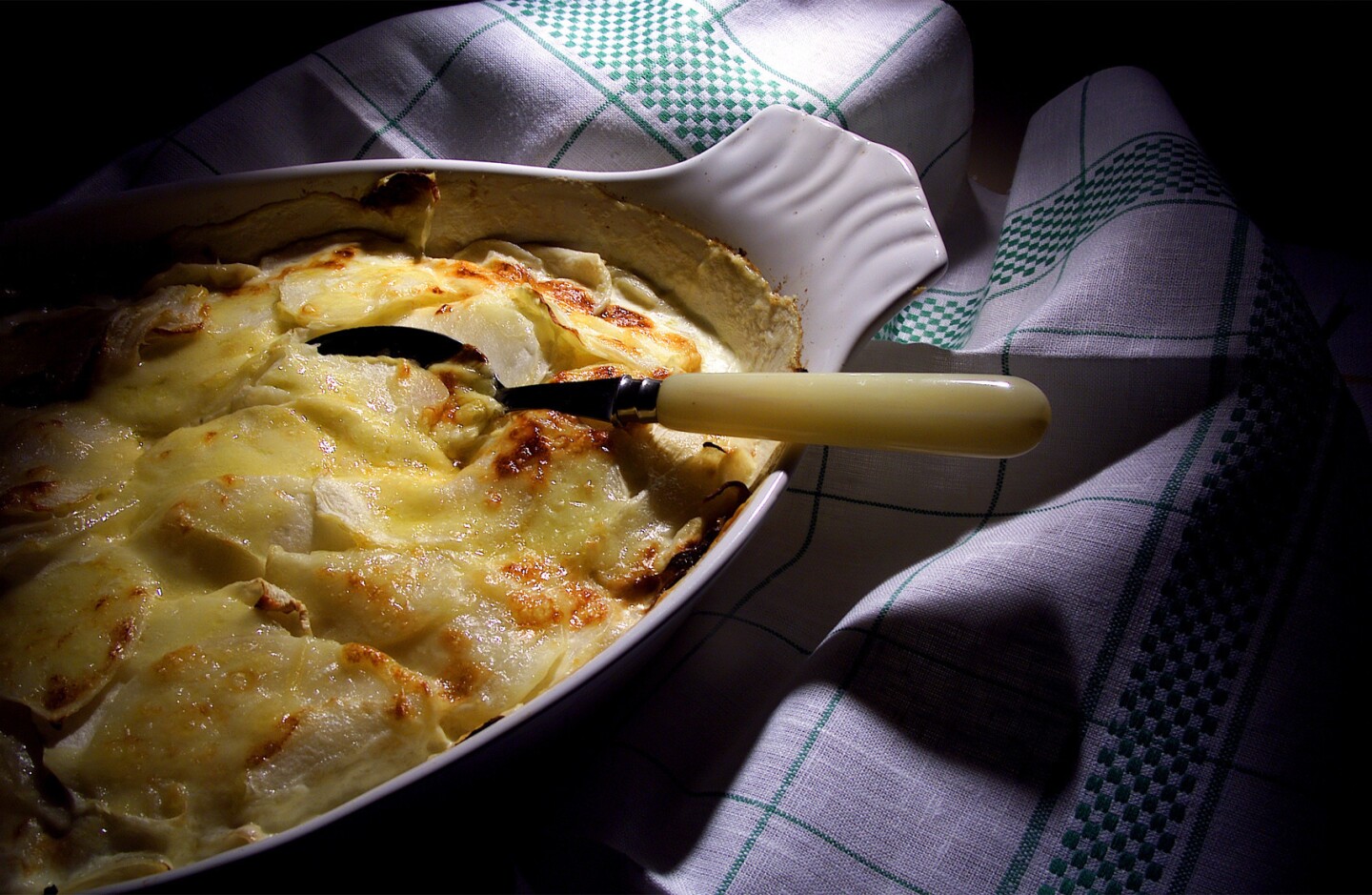 The perfect accompaniment to roast pork.
(Wally Skalij/Los Angeles Times)
Here's what you do: Take almost any root vegetable, slice it fairly thin, bake it in cream and then brown it under a blanket of cheese.
It doesn't matter whether you're preparing a side dish for a big holiday roast, or just something warm to serve with a green salad to tide you over while you're recovering. The gratin is a winter cook's best friend.
When you're shopping for root vegetables, the same rules apply whether you're buying celery root (or celeriac), turnips, parsnips or even potatoes (technically, a tuber, not a root). You want to choose examples that are firm, with no soft or moist spots, and heavy for their size.
Most root vegetables can be stored at cool room temperature, out of direct sunlight and in a place that allows the air to circulate. The more delicate types – parsnips, beets, turnips – are better refrigerated.
Preparing them is easy. Most root vegetables come wrapped in a most unattractive coat. If it's thick and tough (celery root), use a sharp heavy chef's knife to cut it away. If it's thinner and more delicate, a vegetable peeler will work just fine.
The thing to remember when cooking root vegetables is that winter is a slow season. Take your time. This isn't the stuff for quick sautes. Even after slicing, roast at low temperature until they're tender enough to pierce with a fork.
You can roast before gratineeing if you like – without cream, the vegetables will caramelize and their sweetness will become a little more rounded and pronounced. Or you can simply bake them in a bath of cream or cream sauce. Cheese always helps.
ALSO:
Your indispensable New Year's guide
12 of our favorite cookbooks of the fall
GIFTS: 11 great presents that cost less than $20
---
Get our weekly Tasting Notes newsletter for reviews, news and more.
You may occasionally receive promotional content from the Los Angeles Times.