New study says five daily servings of fruit and vegetables isn't enough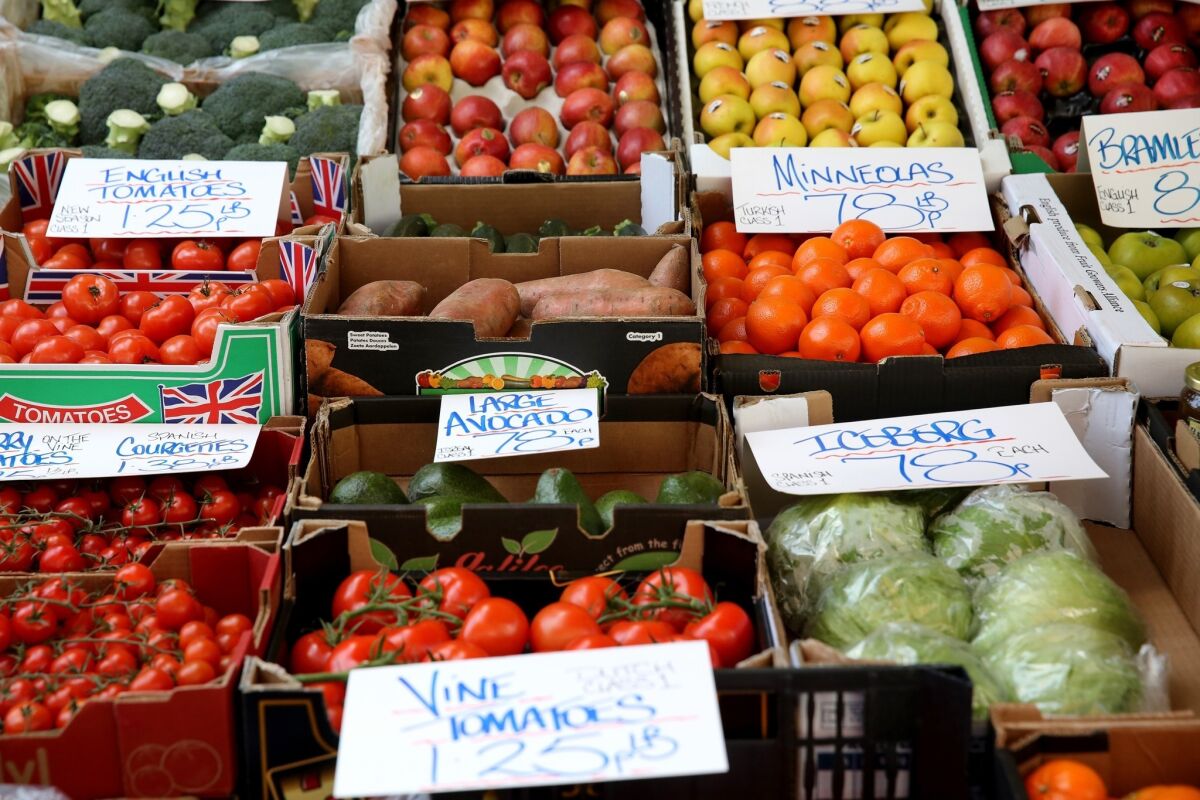 Most of us are familiar with the five-a-day suggested servings of fruit and vegetables the World Health Organization introduced in the '90s. Eating that amount was supposed to reduce the risk of heart disease, stroke, obesity and Type 2 diabetes. But a new study published Monday in the Journal of Epidemiology and Community Health says forget the five servings and try to eat at least seven if you want to improve your overall health.
Scientists from the University College London looked at data concerning fruit and vegetable consumption and mortality from a 12-year period for more than 65,000 people over the age of 35.
They found that participants ate on average 3.8 servings of fruit and vegetables a day, with a serving being three ounces. Those who ate more fruit and vegetables were found to have a lower body-mass index. Participants' salt, fat and total caloric intake were not analyzed.
Researchers concluded that people who ate at least seven servings of fruit and vegetables a day had a 42% lower risk of premature death than people who ate less than one serving a day.
"The clear message here is that the more fruit and vegetables you eat, the less likely you are to die at any age," The study's lead author, Dr Oyinlola Oyebode of UCL's department of epidemiology and public health, told the Telegraph. "My advice would be however much you are eating now, eat more."
But before you start eating seven apples a day, the researchers noted eating vegetables was more beneficial to your health than fruit. Each serving of vegetables reduced a person's death risk by 16% while each piece of fruit only reduced the risk by 4%.
If you're looking for a way to incorporate more vegetables into your diet, check out our California Cookbook with hundreds of easy vegetable recipes.
Want more food news? Follow me on Twitter: @Jenn_Harris_
ALSO:
A brewing kit for coffee afficionados on the go
What is he having? A look at 80 diets from around the world
What to drink when "Game of Thrones" restarts? Fire and Blood red ale of course
Get our L.A. Goes Out newsletter, with the week's best events, to help you explore and experience our city.
You may occasionally receive promotional content from the Los Angeles Times.