Bulgogi fries and sashimi lunch sets at The Fresh in K-Town
For starters at The Fresh, try the fries topped with bulgogi and cheese.
(Cecilia Hae-Jin Lee / For The Times)
The sashimi at The Fresh is artfully presented on a bed of crushed ice.
(Cecilia Hae-Jin Lee / For The Times)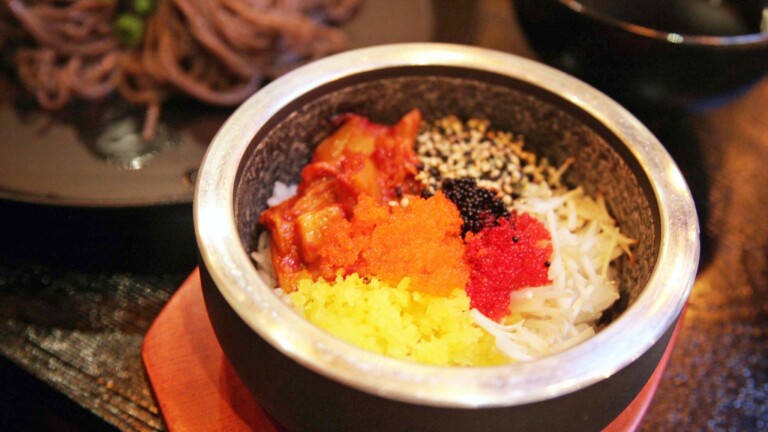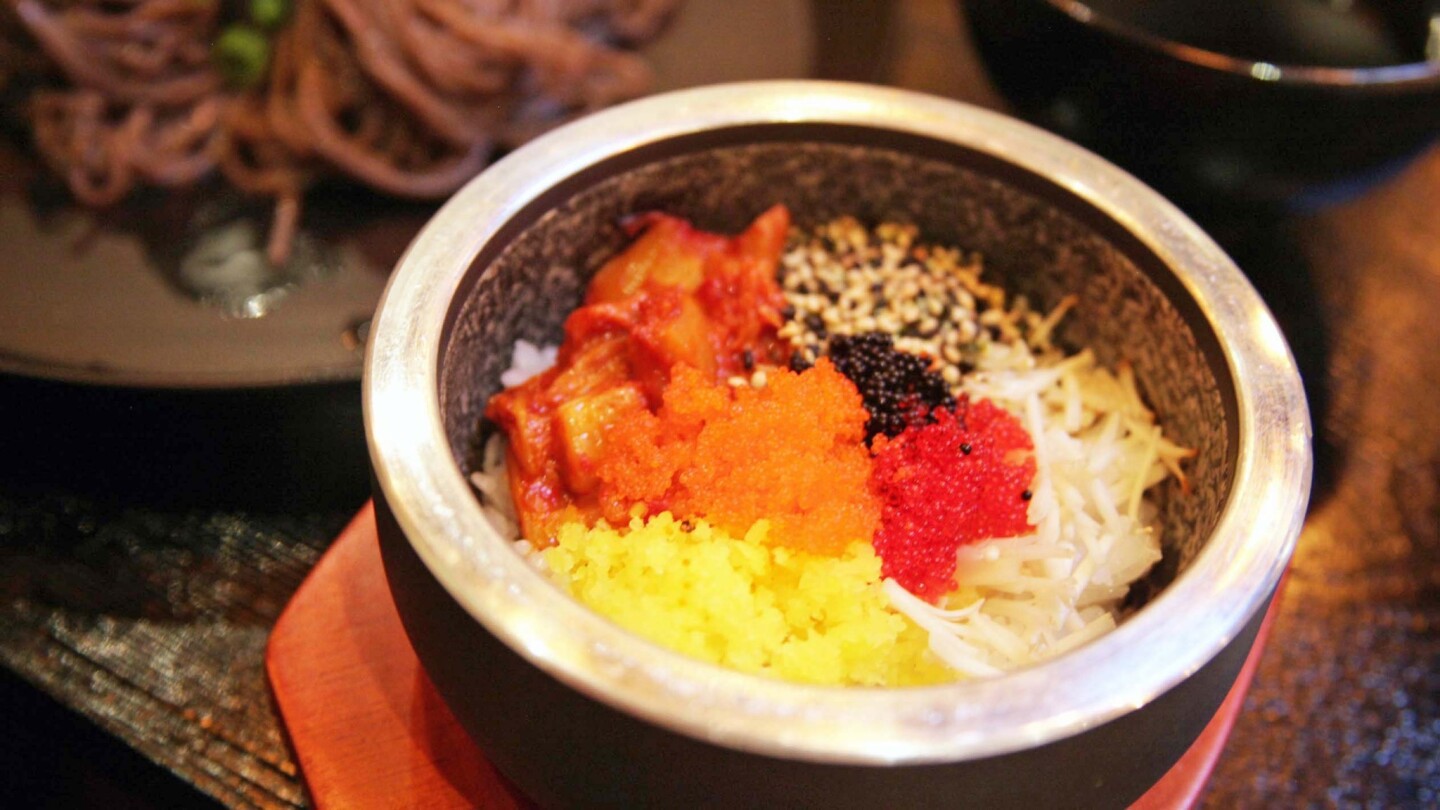 The al-bap is a colorful celebration of roe and rice in a flaming hot stone bowl.
(Cecilia Hae-Jin Lee / For The Times)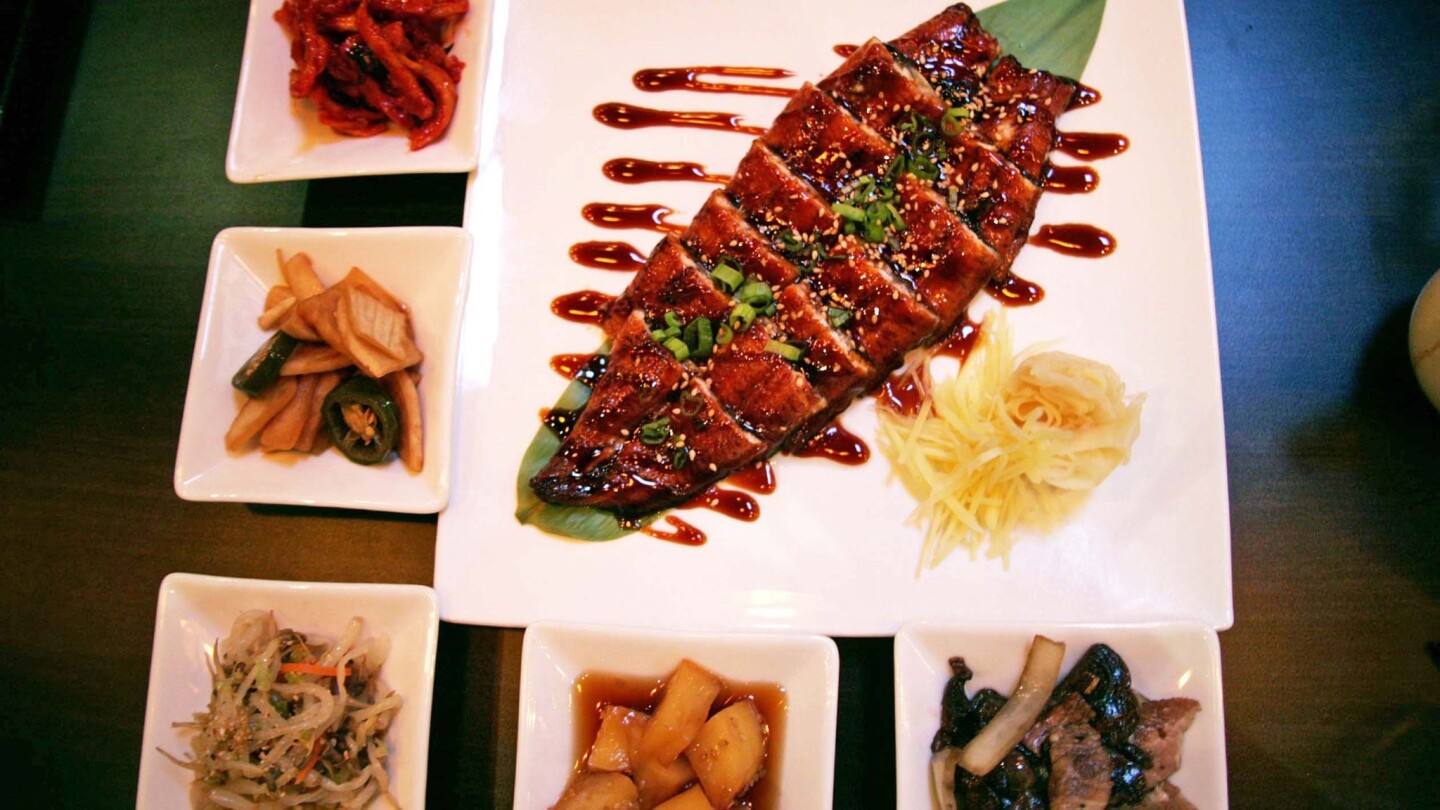 The eel set is a combination of Japanese unagi and Korean banchan.
(Cecilia Hae-Jin Lee / For The Times)
Name of restaurant: The Fresh
Concept: Modern Korean sushi and seafood like you might find in the upscale Apgujeong neighborhood of Seoul. The owner, Chang Soon Son, just opened the place in July.
What dish represents the restaurant, and why? The sashimi set meal comes with an assortment of raw fish adorned with tiny bits of Japanese pickles and artfully placed flecks of gold leaf. The fancy presentation of shredded daikon, palm fronds and shizo leaves on a bed of crushed ice is almost too pretty too eat. Yet when you do eat the chilled pieces of fish, they almost melt.
Some of the set meals are served with a tiny bowl of assorted roe rice (al-bap) in a stone and metal bowl that's so hot, you can fry an egg in it.
Runner-up: Start your meal with an order of the bulgogi fries because you just can't go wrong with fried potatoes topped with bulgogi and shredded cheese baked until melted and browned on top.
Don't miss the daily seafood specials on the chalkboard. Ask your server if you can't read some of the Korean.
Who's at the next table? Still undiscovered, you may find that most of the spacious dining room is empty.
Appropriate for? Impressing a date with your secret knowledge of hidden restaurants inside a K-Town strip mall or for business lunches with your coworkers in one of their private rooms.
Uh-oh: Seriously, when the waitress says not to touch that hot bowl, don't touch it. After your meal, if you're looking for a sweet ending, continue impressing your date with your knowledge of K-Town's quirky cafés, since The Fresh has only one thing on its dessert menu: ice cream.
Service: Not necessarily the most attentive.
What you're drinking: A glass of wine, sake or beer, each priced at $5 until 10 p.m.
Info: 3450 W. 6th St., Suite 102 (next door to Chunju Han-Il Kwan), (213) 487-7067.
ALSO:
The best table bread in L.A. may be at Craig's in West Hollywood
Download the new iOS 9.1 for the burrito, Champagne and hot dog emojis
One of L.A.'s first craft brews is going away, and you can blame the obsession with hops
---
Get our weekly Tasting Notes newsletter for reviews, news and more.
You may occasionally receive promotional content from the Los Angeles Times.