Pie, gelato, aguas frescas and more ideas for strawberries, now in season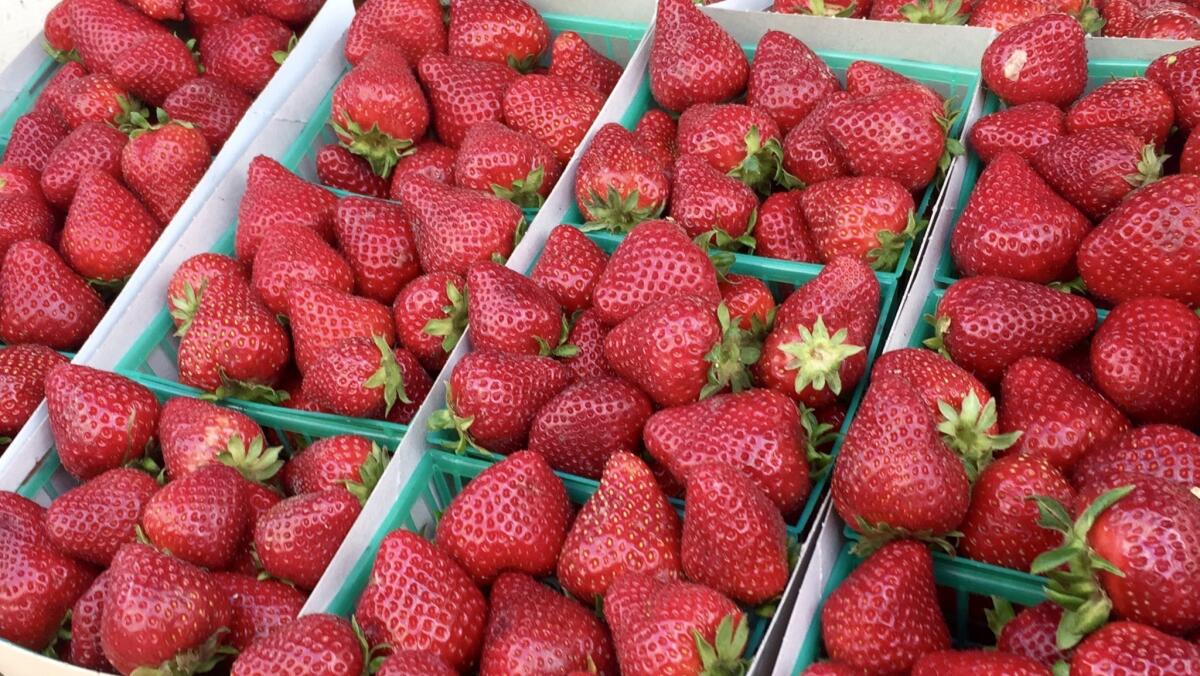 What's in season: Stroll the stalls of your local farmers market right now, and you'll probably catch the sweet fragrance of strawberries before you see them — something you're not likely to experience at the supermarket. Sample the berries, and you'll find there's no comparison; the market berries are bursting with flavor, sweet and floral. Varieties such as super-sweet Gaviota and the more complex Seascape, along with newer varieties, including Viva Patricia and Albion, are beginning to show up during a season that typically spans the spring months. The quality of this fragile fruit can vary from week to week, so check with the farmers to see what they recommend at the moment.
Tarts, salads and more: 20 of our favorite strawberry recipes >>
What to cook: Score a pack — or splurge on a box — of ripe berries, and they might not make the trip home. Strawberries at their peak are probably best eaten out of hand. Or get creative, tossing them with salads or mounding them into a freshly baked pie shell. If you've never roasted them, toss the berries with a little oil and spread them on a baking sheet before placing in a hot oven for a few minutes to soften. The heat will deepen their flavor and enhance their sweet notes, and they make a perfect dessert, simply spooned over ice cream or topped with whipped cream.
What's on the horizon: Before zucchini and other squash begin to flood market stands later in the summer, you can find their vibrant orange and yellow preludes — squash blossoms. Slice them up and toss the raw blossoms with salads, or stuff them and fry, bake or sauté the blossoms for a savory side or main dish.
Get our weekly Tasting Notes newsletter for reviews, news and more.
You may occasionally receive promotional content from the Los Angeles Times.