Alternatives to Burgundy, from Burgundy
If you love or collect wine (if you have a stash, however modest, that you feed and replenish), you will reach a point where you come face to face with Burgundy. You will, inevitably, taste a Chardonnay or a Pinot Noir from this tiny region in the center of France where these varieties originated, and your love of wine will instantly, irrevocably, take on a haunting new dimension, and you will want them until the end of your days.
If you're a wine lover, your first Burgundy is like a child's first bowl of ice cream. It is a bell you can't unring. The pursuit of great, memorable wine, of the sort that conveys the profound and the transcendent, travels through Burgundy; there's simply no getting around it.
And this leads to a second painful truth: Demand for the region's best wines, its Premier Cru and Grand Cru bottlings from fabled, historic vineyards, has gone through the roof, as collectors have stoked global demand and driven prices into the stratosphere. That and a string of catastrophic, hail-strewn vintages, which has made supply exceedingly scarce.
Wines from the classic appellations (AOCs) in the Cotes de Beaune and Cotes de Nuits, from villages such as Volnay or Meursault or Chambolle-Musigny, are prohibitively expensive. Less celebrated villages such as Maranges, Marsannay and Irancy, and the auxiliary appellations of the Côte Chalonnaise, are also becoming pricey: Bottles that were once $20-$35 are now $45-$60. Even ordinary Bourgognes Rouges and Blancs — wines blended with fruit often grown on lowland, inferior soils — are routinely creeping into the $40 and $50 range.
So where does that leave this generation of wine enthusiasts? Are they destined to be priced out of one of the world's most ethereal wines? Maybe, for the moment. The days of cheap Burgundy aren't returning anytime soon.
In the meantime, you can dip into two of the region's classic, historic outliers, Aligoté and Passetoutgrain. Both wines have been overlooked or looked down upon for decades, but have clawed their way back into relevance — in part because traditional Burgundy is unattainable, and in part because they're remarkably unique, delicious and relatively inexpensive.
Let's start with the white, Aligoté, a variety whose acreage is just one-eighth that of Chardonnay in the region. It's an ancient variety, one that gives an austere and decidedly unmodern first impression, as if someone took Chardonnay and removed a dimension, leaving a focused and thrillingly mineral wine, with steely aromatics and a terse suite of flavors.
Aligoté's austerity has made it vulnerable to adornment, or at least that's how the former mayor of Dijon, Felix Kir, must have viewed it. Kir drank his Aligoté with a floater of the local blackcurrant liqueur called crème de cassis, resulting in the classic French aperitif that now bears his name. However, the world's tastes have come around to Aligoté's austerity measures, in part because a better clonal selection called Aligoté Doré has been isolated, which yields wines with a more supple texture and superior aromatics.
Some of the world's great Burgundy producers — such as Charles Audoin, Denis Bachelet and Aubert de Villaine — all make one, usually in tiny quantities, as an everyday wine, perhaps for their own consumption, or to keep themselves from drinking their more precious bottlings.
The most interesting exception is Sylvain Pataille, who makes four Aligoté, bottled separately to delineate subtle variations of each vineyard's terroir. Pataille's wines aren't cheap, but many of the rest can be had for less than $25.
The tension in these wines is remarkable, with nutty, lees-y aromas and a briny clarity that leaves a vivid impression of the limestone-rich soils of the region, rather like — well, rather like a Burgundy.
Then there is Passetoutgrain, a wine that can be made anywhere in the region and is that rarest of creatures, for Burgundy: a blend. Passetoutgrain (the name means, roughly, "throw it all in") combines Pinot Noir, at least one-third, with Gamay Noir. You may recall the latter as the variety of Beaujolais, and a grape that had been originally banished from Burgundy's vineyard land by Duke Philip the Bold in the 14th century, who famously decreed, in an edict dated 1395, that it was "an evil and disloyal plant," one "injurious to the human creature."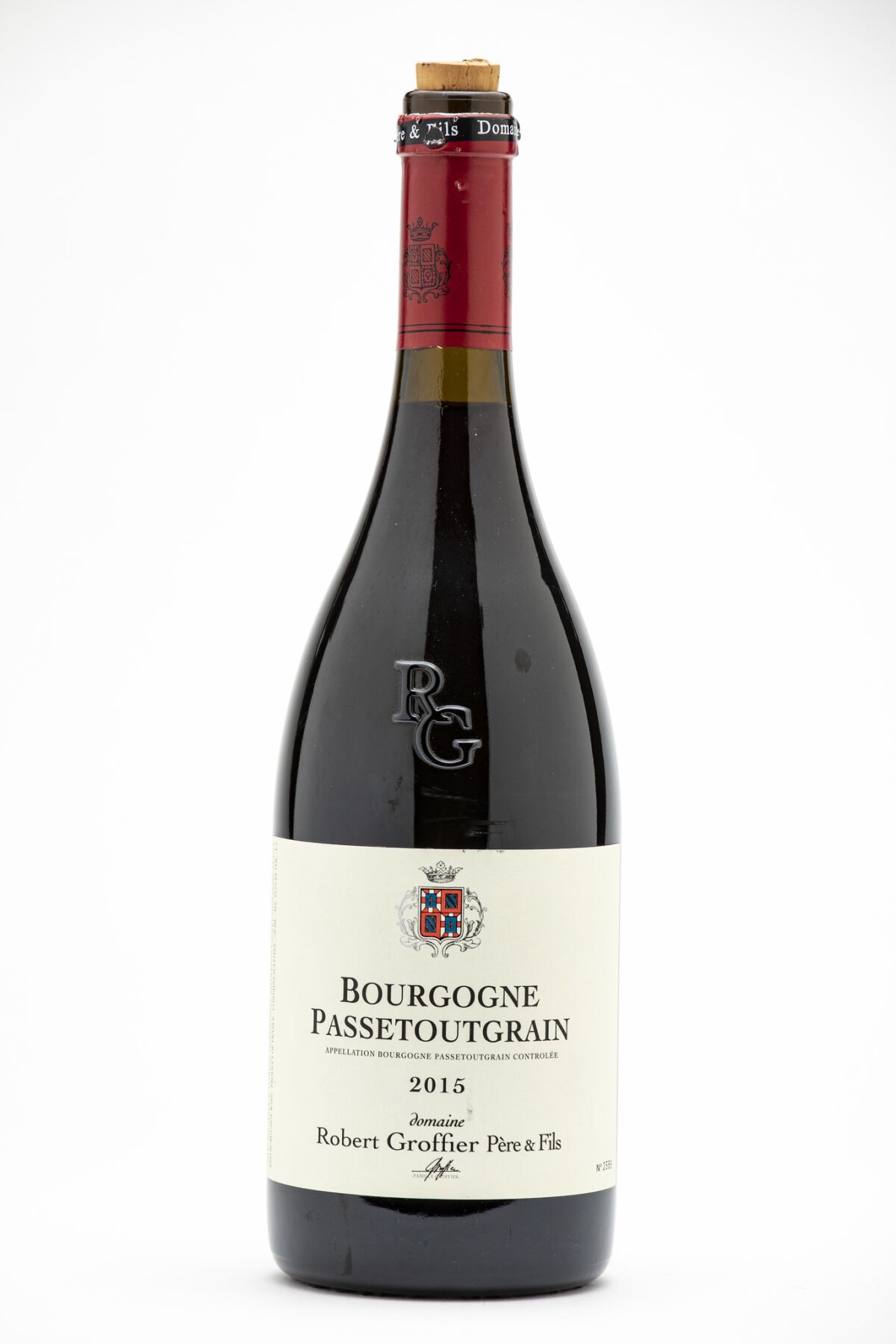 Well, it wasn't, and it's not. Pinot Noir is lightly tannined, transparent, casually profound in the right hands — but Passetoutgrain's charm and immediacy come from the Gamay, which is itself a lens for terroir but which is that much more accessible in its youth. You could hardly find a better introduction to the category than through the wines of Yves and Jack Confuron of Domaine Confuron-Cotetidot, whose Nuits St. Georges and Vosne Romanees are famously structured and long-lived, but whose Passetoutgrain is a juicy, lightly spicy, utterly quaffable red.
As with Aligoté, a few very fabled Burgundians make it: Michel Lafarge, Vincent Bitouzet of Bitouzet Prieur, and Robert Groffier, whose 2015 is as complete as any Burgundy but substantially more accessible. Then there's famed Nuits St. George producers Denis and Bertrand Chevillon of Domaine Robert Chevillon, who age their Passetoutgrain for 16 months in largely neutral barrels before release, almost as long as their Premier Cru Pinots. Not surprisingly, theirs is more Pinot-like, darker, more structured, and hinting at the profound, for less than $30.
Where to buy:
Aligoté: The 2016 wines from Charles Audoin, Anne Boisson and Paul Pernot are available at Everson Royce in Pasadena, K&L Wine Merchants in Hollywood, and Wine House in West Los Angeles, about $25. For about $35 you can find Pataille's single vineyard Aligoté Les Auvonne au Pepe, as well as Domaine de Villaine's old vine Aligoté from the Bouzeron appellation, at Wine House, Silver Lake Wine, and Hi-Time Wine Cellars in Costa Mesa.
Passetoutgrain: 2015 Domaine Confuron-Cotetidot is available at Everson Royce and Silver Lake Wine, about $24; the 2015 Robert Groffier and the Robert Chevillon are available at the Wine Hotel, John & Pete's in West Hollywood, as well as Wine House, K&L, and Hi-Time, about $30.
Get our L.A. Goes Out newsletter, with the week's best events, to help you explore and experience our city.
You may occasionally receive promotional content from the Los Angeles Times.