Recipe: Tin Roof Bistro mixes a kicked-up gin and tonic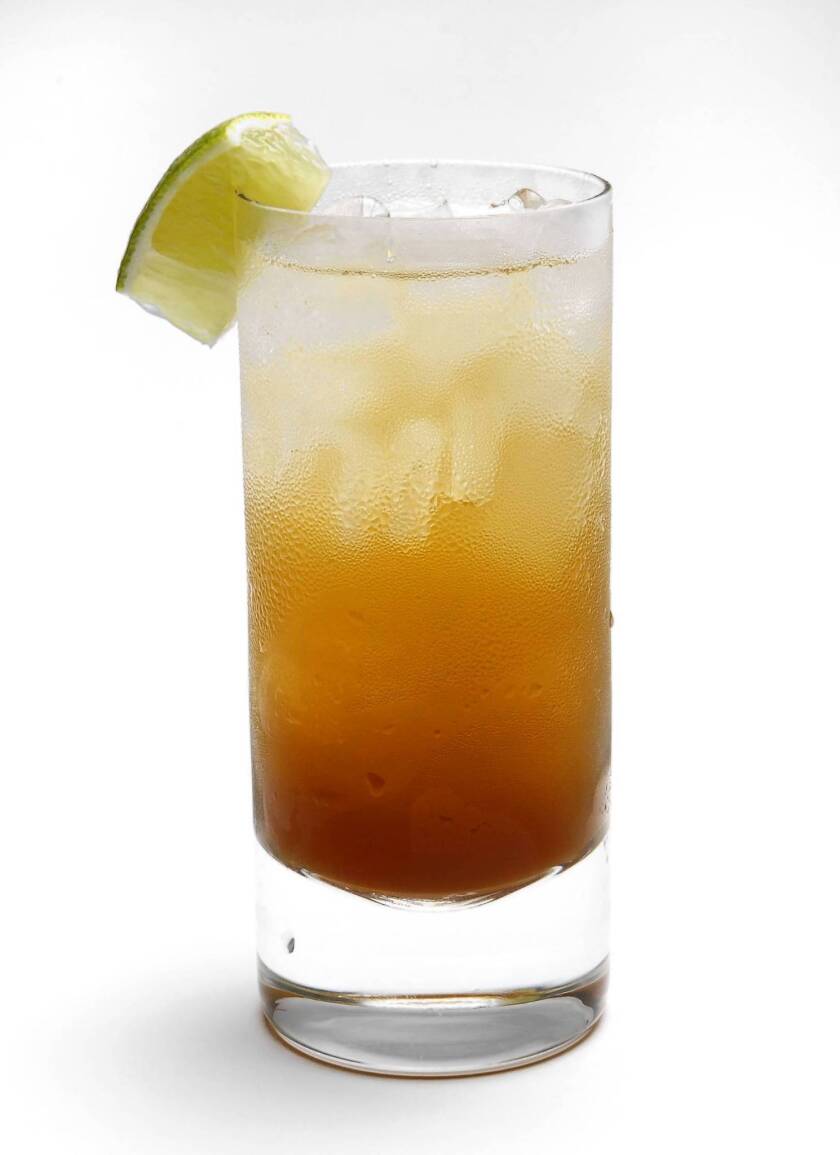 Sometimes the simplest things are the very best things. A perfectly made gin and tonic, for example. The right mix and you've got a little sip of heaven. But why stop there? Pablo Kovacs, the beverage director at Tin Roof Bistro in Manhattan Beach, didn't. He gussied up a traditional gin and tonic by making his own quinine syrup. Using fresh syrup significantly boosts the flavor of the drink. A squeeze of tart lime is all the final product needs to sing.
Tin Roof Bistro, 3500 N Sepulveda Blvd. No. 100, Manhattan Beach, (310) 939-0900,

The Tonic
3 minutes. Serves 1
2 ounces gin, preferably Aviation
1 1/2 ounces tonic or quinine syrup (the bar uses house-made quinine syrup, method in note below)
Soda
1 wedge lime
In a Collins glass filled with ice, add the gin and quinine syrup with soda, stirring to combine. Garnish with the lime wheel.
EACH SERVING
Calories 211
Protein 0
Carbohydrates 21 grams
Fiber 0
Fat 0
Cholesterol 0 mg
Sugar 21 grams
Sodium 1 mg
NOTE: Adapted from Pablo Kovacs at Tin Roof Bistro. Tonic syrup is available at select well-stocked liquor stores and online. The bar makes its own quinine syrup: Combine the juice and zest of 1 lime, lemon and orange along with 1 tablespoon allspice berries, 20 black peppercorns, 1 peeled and sliced cucumber, 1 large stalk lemon grass, ¼ cup salt, ¼ cup citric acid, 1 quart water and ½ cup powdered quinine or red cinchona bark, and simmer for 20 to 30 minutes, then cool and strain; add 3 cups sugar and heat to dissolve, then cool and bottle.
---
Get our weekly Tasting Notes newsletter for reviews, news and more.
You may occasionally receive promotional content from the Los Angeles Times.