Recipe: Ejjeh b'kerrateh (leek fritters)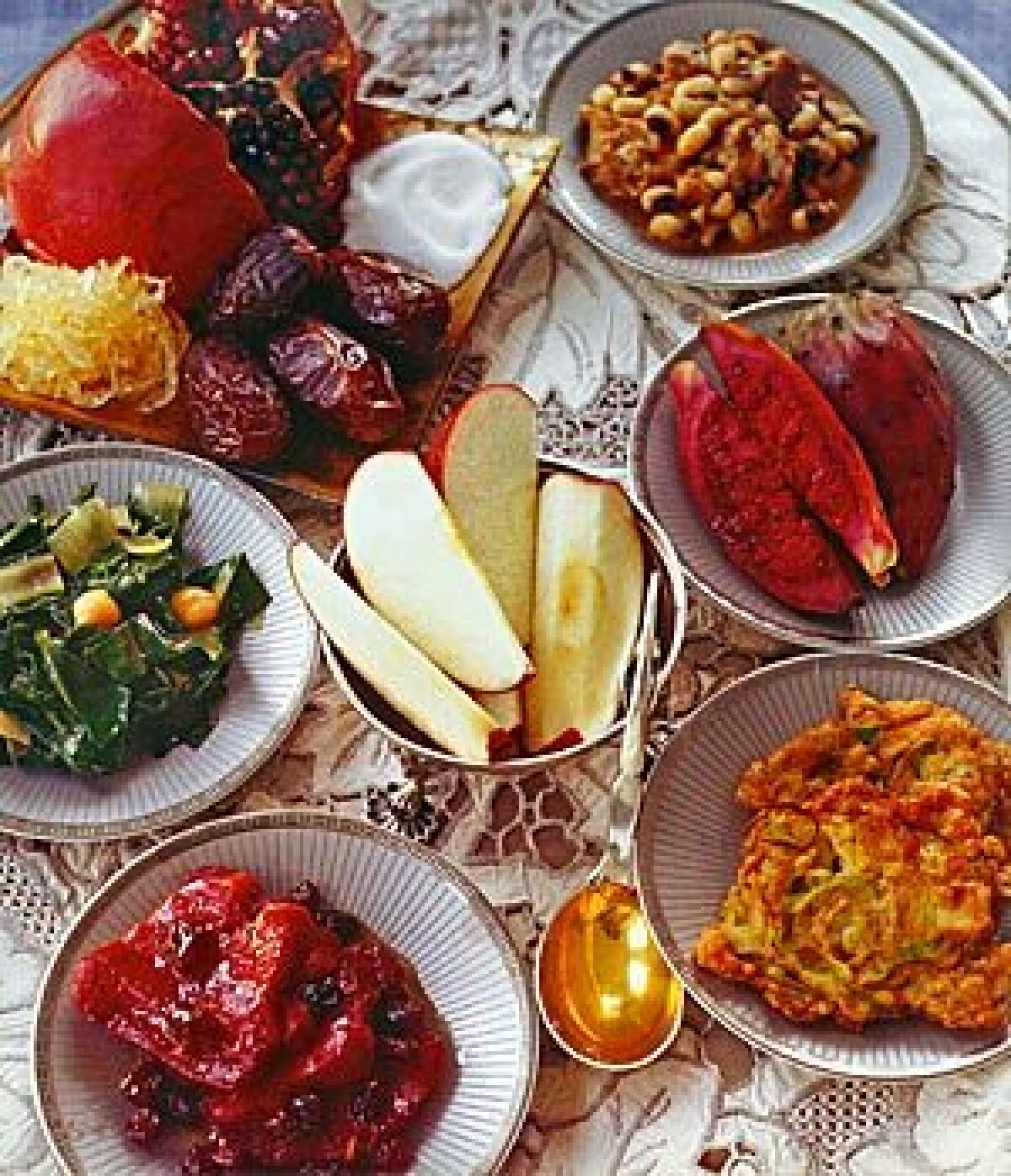 Total time: 25 minutes
Servings: 8
Note: Adapted from Poopa Dweck's "Aromas of Aleppo."
1 pound leeks
2 tablespoons plus 2/3 cup vegetable oil, divided
3 eggs, lightly beaten
3 tablespoons flour
3/4 teaspoon salt
1/8 teaspoon Aleppo pepper
1/4 teaspoon allspice
1/4 teaspoon cinnamon
1. Halve the leeks lengthwise, and clean and pat dry. Slice the leeks crosswise into one-eighth inch slices. Slice only the white and light green parts of the leeks and discard the remainder. Place 2 tablespoons of the oil in a medium skillet over medium-high heat. Add the chopped leeks and sauté until soft, about 2 to 3 minutes and stirring occasionally. Remove from the heat and allow to cool slightly in a medium bowl.
2. In a small bowl, combine the eggs and flour and whisk to combine. Whisk in the salt, pepper, allspice and cinnamon. Stir this mixture into the leeks just until combined.
3. Place the remaining two-thirds cup oil in a medium skillet over medium heat until a thermometer inserted reads 375 degrees. Drop 1 tablespoon of leek batter into the oil for each fritter, frying 3 to 4 fritters at a time. Fry the fritters until puffy and golden-brown in color, about 30 seconds to 1 minute per side. If the fritters mound too much while frying, gently flatten them with the spatula. Remove the fried fritters to a paper towel to drain. Repeat until all the batter is cooked.
Each serving: 204 calories; 3 grams protein; 6 grams carbohydrates; 1 gram fiber; 19 grams fat; 3 grams saturated fat; 79 mg. cholesterol; 249 mg. sodium.
---
Get our weekly Tasting Notes newsletter for reviews, news and more.
You may occasionally receive promotional content from the Los Angeles Times.