Café Pinot, the restaurant outside downtown L.A.'s Central Library, is closing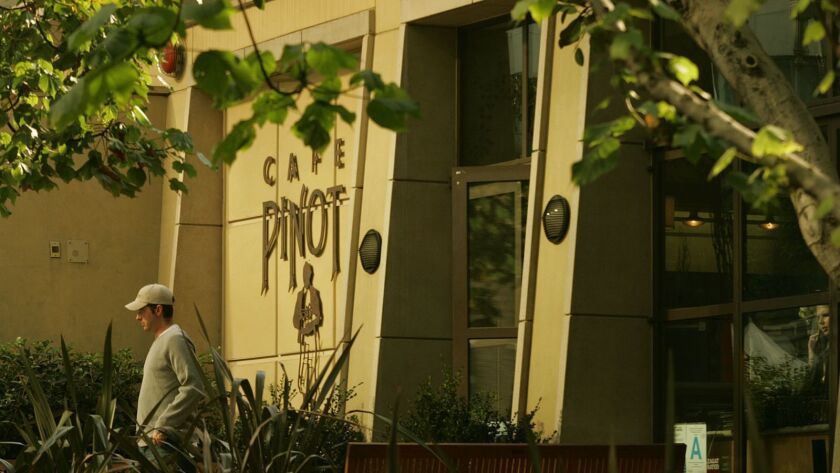 Café Pinot, Joachim Splichal's California-French restaurant next to the Los Angeles Central Library, is closing after nearly a quarter century. Its last day of service is Friday.
"Twenty-five years is a long time, but we're evolving," David Stork, Patina's vice president of operations, said Thursday as the patio lunch crowd dissipated on a beautiful spring day. "It's been a great run."
Splichal opened Café Pinot in early 1995 with chef Octavio Becerra and a menu that channeled market produce and bistro favorites for the downtown and nearby theater and museum crowds.
For years, diners enjoyed dishes such as rotisserie chicken, steak au poivre, house-made agnolotti, seasonal soups and salads, and cheese boards, either in the dining room or outside on the leafy patio, next to Maguire Gardens.
Bavel is our 2019 Restaurant of the Year »
Among the chefs who have run the kitchen over the years are Kevin Meehan, a L'Orangerie and Patina veteran who now runs Kali restaurant; and Sydney Hunter III, an alum of Bastide and Petit Trois. Cafe Pinot's current executive chef is Phillip Martin, an alum of Patina, the Bazaar and Alma.
Cafe Pinot's owner, the Patina Restaurant Group, had no information on the future plans for the space. Maybe the interest in the library from Susan Orlean's recent book "The Library Book," about the 1986 fire that devastated the building, will lead to a new restaurant that's also a library annex.
Most of the staff are staying with the company and moving to its other locations, which include Patina, Splichal's flagship fine dining restaurant in Walt Disney Concert Hall; Kendall's Brasserie, Nick & Stef's Steakhouse; Ray's and Stark Bar at LACMA; and Leatherby's Cafe Rouge in Costa Mesa.
700 W. 5th St. , Los Angeles; (213) 239-6500, patinagroup.com/cafe-pinot.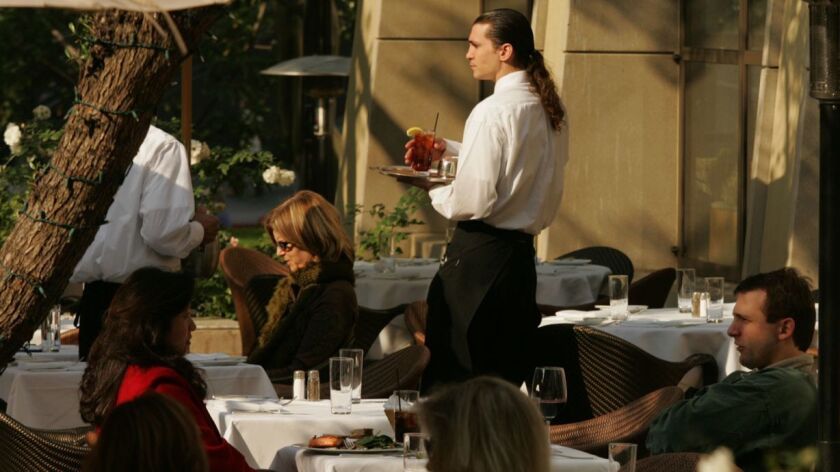 Instagram: @AScattergood
---
Get our weekly Tasting Notes newsletter for reviews, news and more.
You may occasionally receive promotional content from the Los Angeles Times.