Recipe: Deviled eggs with tarragon and cornichons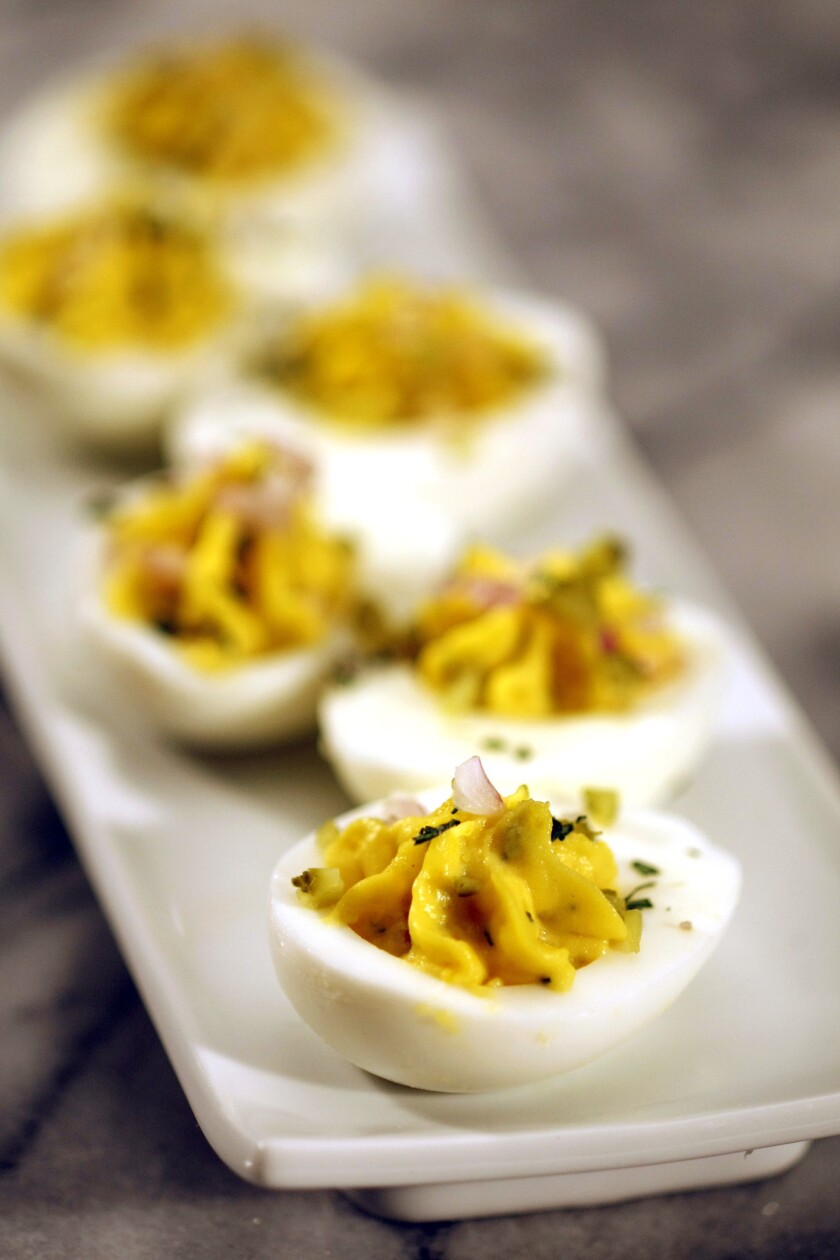 25 minutes. 24 pieces
12 hard-boiled eggs
1/2 cup mayonnaise
2 teaspoons Dijon mustard
1/2 teaspoon salt
2 teaspoons minced shallots, plus more for garnish
2 tablespoons finely diced cornichons, plus more for garnish
1 tablespoon minced fresh tarragon, plus more for garnish
1. Carefully peel the eggs and cut them in half lengthwise. Remove the yolks to a medium work bowl, arranging the egg whites cut-side up on a plate.
2. Use a fork to mash the yolks as smooth as possible, then add the mayonnaise, mustard, salt, 2 teaspoons shallots, 2 tablespoons cornichons and 1 tablespoon tarragon, and beat together until smooth. Taste and adjust seasoning.
3. Use a pastry bag or two small spoons to fill the cavity in each egg white with an equal amount of the yolk mixture. If necessary, smooth the tops with your fingers to create a dome and to spread the filling to fill the cavity.
4. Sprinkle the tops of the eggs with the remaining shallots, cornichons and tarragon and press lightly with your fingertips so they'll adhere. Transfer to a serving plate.
EACH PIECE
Calories 73
Protein 3 grams
Carbohydrates 1 grams
Fiber 0
Fat 6 grams
Saturated fat 1 gram
Cholesterol 96 mg
Sugar 0
Sodium 122 grams
---
Get our weekly Tasting Notes newsletter for reviews, news and more.
You may occasionally receive promotional content from the Los Angeles Times.