Chef Danny Bowien doesn't care that you have a problem with his Arizona Iced Tea deal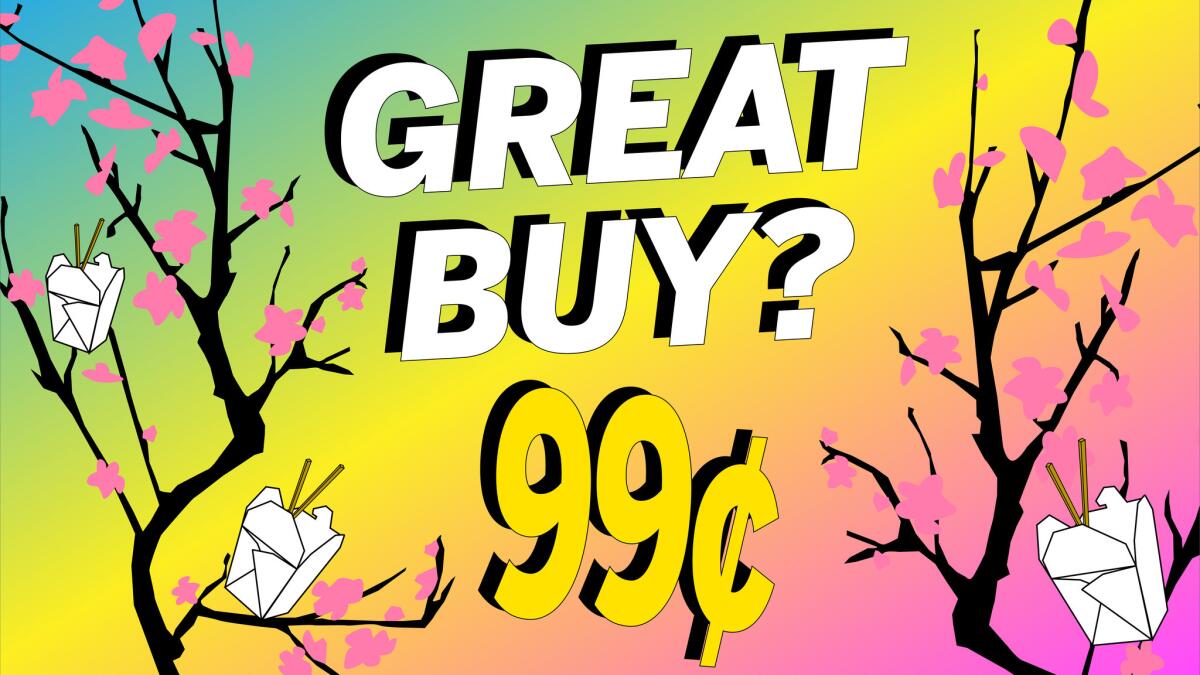 One night in November 2012, I stood in the media line for a party launching the Uniqlo pop-up store in San Francisco. It was the Tokyo-based retailer's first shop on the West Coast. It called for a dazzling premiere, with food and drinks and a star big enough to get a couple hundred mostly young, style-thirsty San Franciscans to line up in the chill. The biggest star that night was a chef: Danny Bowien.
Bowien, who's Korean American, had become famous as the mad creative genius behind Mission Chinese Food. Earlier that year he'd moved east to open a second Mission Chinese, on the Lower East Side of Manhattan. He was the hottest chef in New York City, maybe even the country, and Uniqlo pitched its party as the return of a prodigal hero. On a temporary stage that night, against a backdrop of Uniqlo's fall-winter collection, Bowien anchored a chefs panel that included Tartine's Chad Robertson and Bar Agricole's Brandon Jew (now of Mister Jiu's).
Bowien had also signed a deal to be a Uniqlo fashion ambassador -- a model, essentially. In promo materials for the debut, he had long black hair tipped with chestnut streaks, oversized glasses, a sour-yellow puffy jacket and a tennis cap with an oversized bill, embodying a marketing pitch that said even geeky normcore basic could become fashion if you flexed hard enough. The implied message that night, to a mostly Asian American audience, was that owning your look is the ultimate act of empowerment.
This week, New York Times restaurant critic Pete Wells took Bowien to task for the chef's latest display of corporate synergy, a monthlong embrace of beverage brand Arizona Iced Tea at Mission Chinese's Brooklyn branch. The restaurant is offering four menu items that contain one of Arizona's flavors: a green tea noodle dish, mango fried rice, a tequila cocktail, and a Grapeade gelatin dessert topped with Arizona fruit snacks. That last dish costs 99 cents — the price of one of Arizona's 23-ounce cans, unchanged since the 1990s, when the New York–based beverage company launched.
In fact, Arizona's tagline is "Great Buy! 99 Cents." Its gas station/convenience store cans are splashed with designs so outsized they're almost campy: an orientalist pink-and-turquoise fantasy of cherry blossoms for its green tea drink, and cheesy gift-shop Southwestern in gaudy desert-sunset colors for everything else.
And now, according to Eater, Mission Chinese restaurant in Bushwick "is decked out in Arizona decor created by the brand, including a neon '99¢ GREAT BUY' sign and custom glassware with the word 'Mission' done up like the Arizona logo."
Wells, considered the most powerful restaurant critic in the world, sees this synergy as Bowien's shameless embrace of a mass-market brand.
"People for whom the word 'hustle' has lost all of its negative connotations may well admire Mr. Bowien for making a deal," Wells wrote, "not quite realizing that what he has sold is access to their heads."
In his article, "This Menu is Brought to You by Arizona Iced Tea," he noted that the restaurant was giving away cross-branded cocktail cups and chopsticks to customers who ordered one of the Arizona menu items on a recent evening; he went on to criticize the endorsement deal for promoting a brand with unhealthy products.
"Each 23-ounce can of those flavors," Wells wrote, "which Mission Chinese Food now stocks in a help-yourself refrigerator just inside the front door in Bushwick, contains about 70 grams of sugar." And he cites the neighborhood's higher-than-average rates of obesity and diabetes.
On Wednesday night, on a call from Seoul where he's cooking a collaborative dinner with the local Tartine Bakery and Thai-food chef David Thompson, Bowien offered his first public reaction to the article.
"It wasn't as calculated as it sounds in that piece," Bowien said of his Arizona collaboration. Last year, the beverage company opened a pop-up boutique in SoHo in Manhattan, with a '90s-style fashion line that picked up the colors and motifs of its drink cans: Nike Air Jordans, cherry-blossom fanny packs, snapbacks in eye-blistering shades of fuchsia and yellow. Bowien thought the way Arizona merged street-wear with the graphic elements from its cans was awesome. At the pop-up, he met the owners (Arizona is privately held), Spencer and Wesley Vultaggio, and their father, company co-founder Don Vultaggio, and told them: "I think it's cool what you do. Let's do something. Let's collaborate this summer.
"We picked up the conversation a few months ago," Bowien continued, "and we're like, 'Yeah, let's do an event. Let's do some merch. Let's design a menu.' My original thought was let's make everything on the menu 99 cents. For me, it was a great opportunity to have some fun, not for business. I got to where I am now because I was a good line cook, not because I was a good businessperson."
Chefs need to make decisions for themselves and not be afraid of critical reviews. A couple of years ago this would have shaken me to my core.
— Danny Bowien
Bowien bristled at being painted a corporate sellout, when he sees himself as a chef who wants to use an accessible brand as a way to break down the elitist barriers of bougie restaurant culture.
"The idea with Arizona was we wanted to do a value meal," Bowien said. "I grew up in Oklahoma, eating at fast-food restaurants. Most chefs still have a soft spot for fast food. That was the idea about all of it. I wanted to broaden our reach."
"I wasn't making this for critics. I was making this for everybody. That's what Mission Chinese Food started from, a pop-up in San Francisco. I was just like, I don't even want to do this fine dining thing anymore. And all the chefs I worked for hated what they were doing too. On their day off they would go eat food that was affordable, and approachable for most people."
As for the collaboration deal, Bowien said Arizona paid Mission Chinese Food a development fee for the four new menu items, to cover labor and ingredient costs. And the company bought out the restaurant for a launch party. In other words, the financial benefit was small for the restaurant, whose regular menu items include $16 hot garlic eggplant, $22 broccoli beef brisket and $28 coconut shrimp fried rice.
Bowien suggested he was being taken down for not following some unspoken code of restaurant rules, for being populist without first bowing down to the fine-dining restaurant establishment.
"When we moved to New York," Bowien said, "I really did try to play for the critics. Everyone else was happy when we were selling $100 prime ribs, but I wasn't happy. The long game for me is having a brand that's very affordable, that crosses over."
Fortunately, Bowien said, the rules seem to be changing. Chefs can reach directly for younger audiences without having to follow any kind of playbook. "Look at fashion," he said, "how brands are doing collaborations with other brands. There's this old guard that says you have to be haute couture or you're not one of us: You have to do your haute couture first, then you can do your street-wear line. I've played that game and tried to do what made everyone else happy, but I wasn't happy."
He feels the Wells piece, much like the critic's infamous blasting of Guy Fieri in a 2012 zero-star review of Guy's American Kitchen and Bar in Times Square, was a takedown of a chef with the audacity to craft a populist message.
"It's really elitist to call people out," Bowien said. "The time of the Guy Fieri takedown piece is over. Yeah, I laughed about it at the time, along with everyone else. But I have a 5-year-old son. I see it as bullying now, just like the bullying I experienced in fine dining kitchens."
"Chefs need to make decisions for themselves and not be afraid of critical reviews," Bowien said. "A couple of years ago this would have shaken me to my core. I quit drinking six years ago, and I quit doing drugs two years ago. Luckily, I feel a lot stronger now."
That's why I didn't do clapbacks after I read that piece. I'm tired of living in fear. I believe that what I'm doing is good. I want to be myself.
Chefs have long entered into commercial deals to lend their names to supermarket frozen foods or pasta sauces, say, or a line of cooking tools or appliances. In the last few years, even some high-end chefs have begun calling out branded products on their menus, as they do with farms and cheese makers (New York chef Daniel Boulud, for instance, has mentioned Hodo Soy tofu on the menu at Restaurant Daniel).
Bowien's alliances to a clothing giant and, now, his melding of restaurant and popular gas station iced tea, is unusual. Can chefs, who work in a notoriously low-margin industry, be blamed for these sorts of corporate arrangements? In L.A., Kogi founder Roy Choi has been heavily promoting his brand partnerships. He did one with now-defunct meal delivery service Munchery, and more recently teamed with Flamin' Hot Cheetos and KeVita last summer, infusing the kombucha brand's Apple Cider Vinegar Tonic Turmeric Ginger into a miso spinach salad and using its tart cherry flavor in a cauliflower adobo bowl at his now-closed Chego in Chinatown.
Bowien thinks he's being singled out because he bucked the unspoken rules about how a respected chef is supposed to behave. "That's why I didn't do clapbacks after I read that piece," Bowien said. "I'm tired of living in fear. I believe that what I'm doing is good. I want to be myself. "
And what about the charge that Mission Chinese is promoting obesity and diabetes by collaborating with Arizona Iced Tea? Bowien suggested the concern was selective, again singling out mass-market brands while giving high-end restaurants a pass.
"We all know how much butter is in food in restaurants," Bowien said. "It's up to the customer. They can choose for themselves."
On Friday morning, Wells largely declined to elaborate further on his article. But the critic did want to dispute the notion that he was calling out a chef for pushing caloric, sugary drinks, saying there was no double standard.
"Almost every restaurant I go to serves Coca-Cola," Wells said. "Simply selling a high-fructose corn syrup drink was not what this piece was about."
Bowien, meanwhile, said what he's selling is value.
"I believe in breaking the system that says a certain type of cuisine or price point should be frowned on, or thought of as lesser," he said. "And that's how Mission Chinese started."
Just like he did on the stage at Uniqlo in San Francisco in 2012, Danny Bowien is owning his look. Which, for the rest of this month, is in the vivid teals, pinks and yellows from cans of Arizona Iced Tea.
Get our L.A. Goes Out newsletter, with the week's best events, to help you explore and experience our city.
You may occasionally receive promotional content from the Los Angeles Times.