Old Pasadena farmers market may put down roots this time
John Tenerelli holds a box with the first Summer Lady peaches of the season, which he grew in Littlerock, at the Old Pasadena farmers market.
(David Karp)
Yellow wax beans grown by Underwood Farms in Moorpark, at the Old Pasadena farmers market.
(David Karp)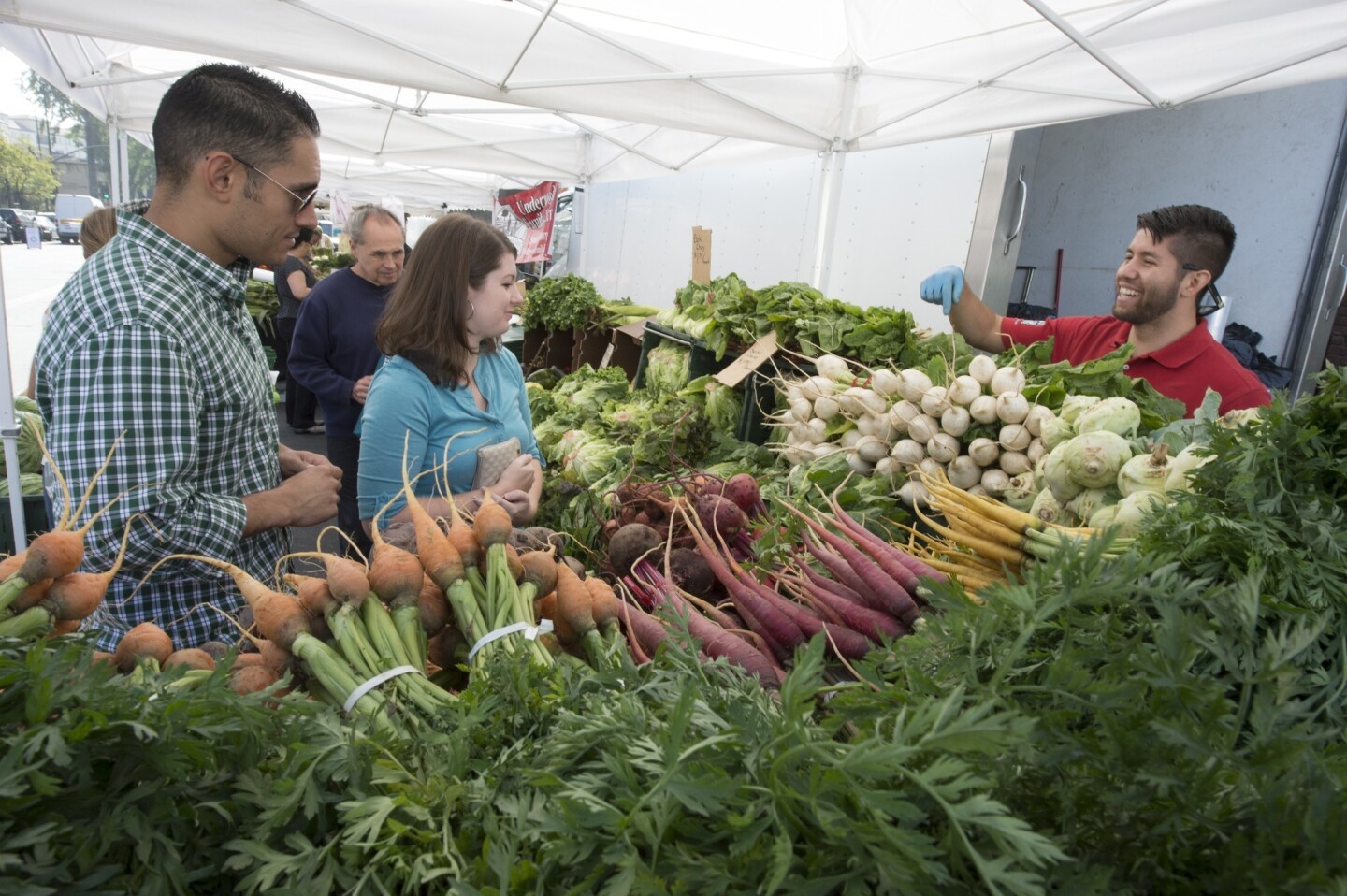 Underwood Farms sells a diversity of vegetables grown in Moorpark, including carrots, turnips and lettuce.
(David Karp)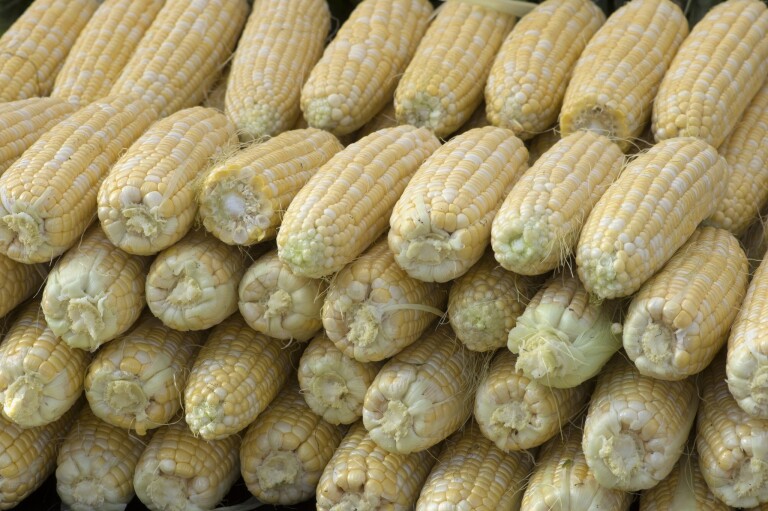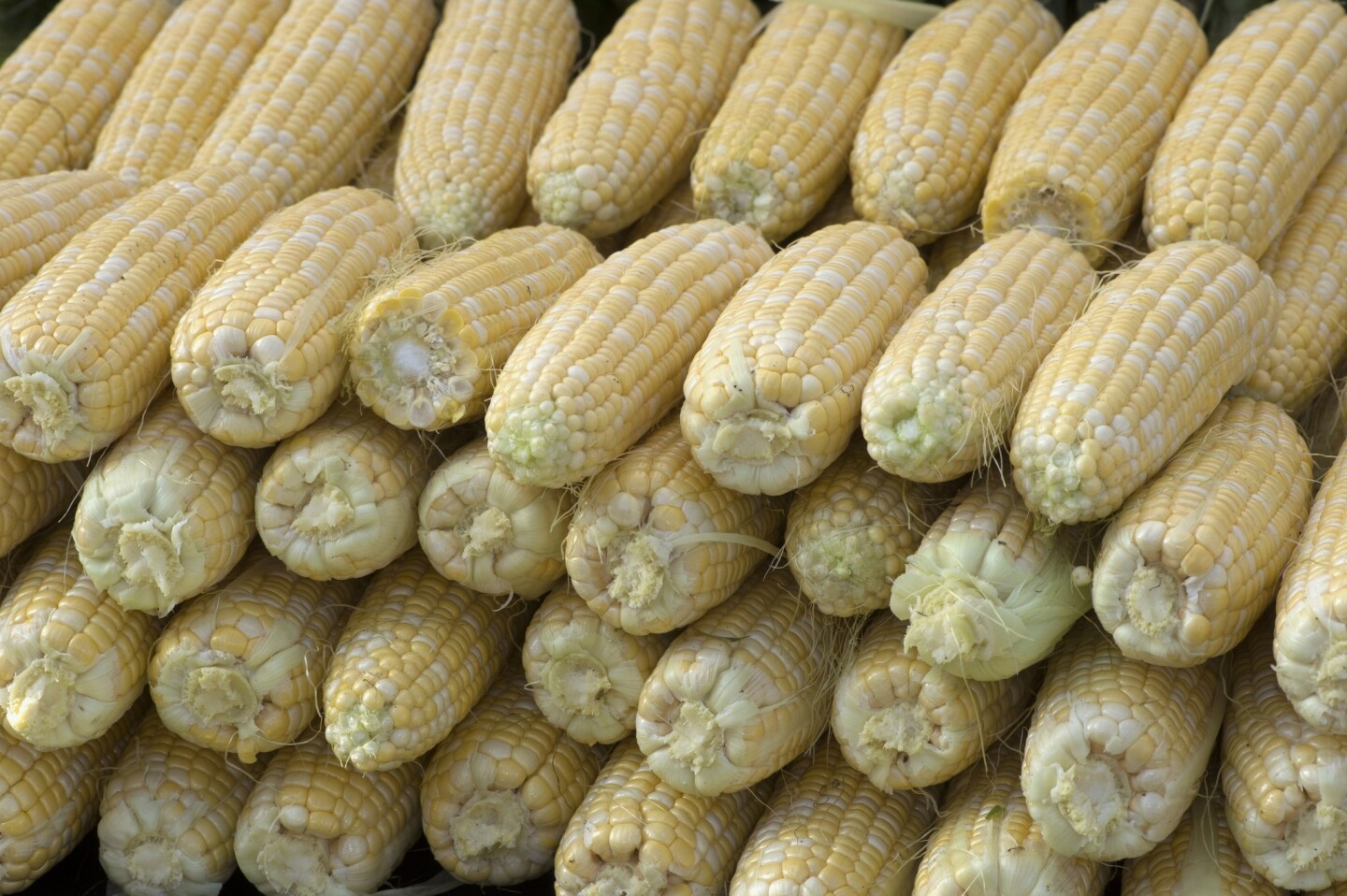 Bicolor corn grown by Underwood Farms in Moorpark.
(David Karp)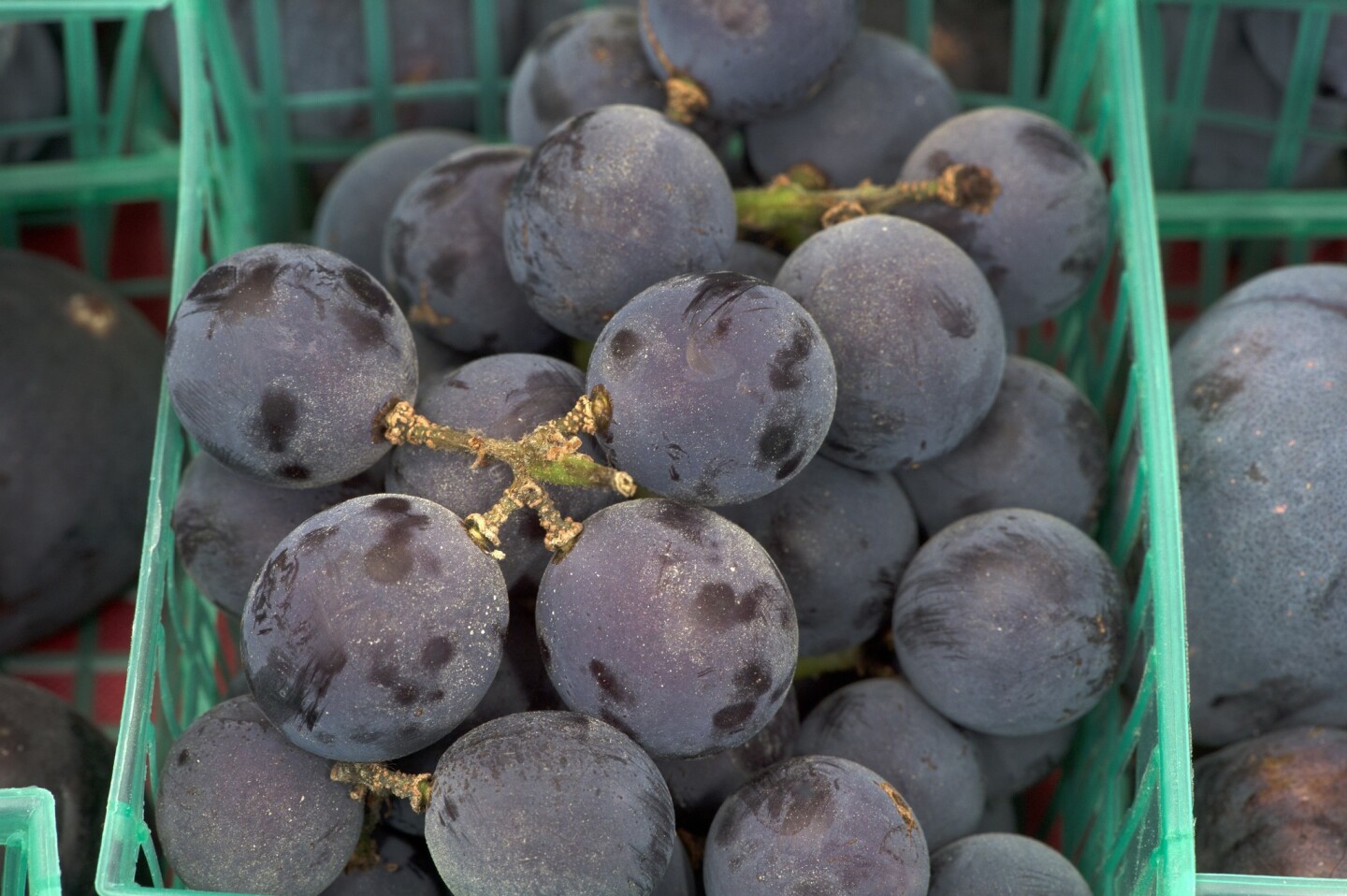 Niabell grapes grown by Murray Family Farms in Arvin.
(David Karp)
Reies Flores of City Farm sells eggs raised in Glassell Park.
(David Karp)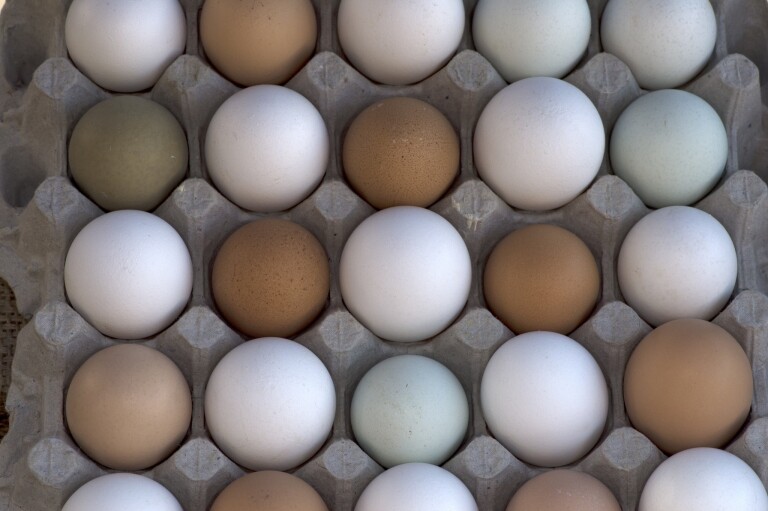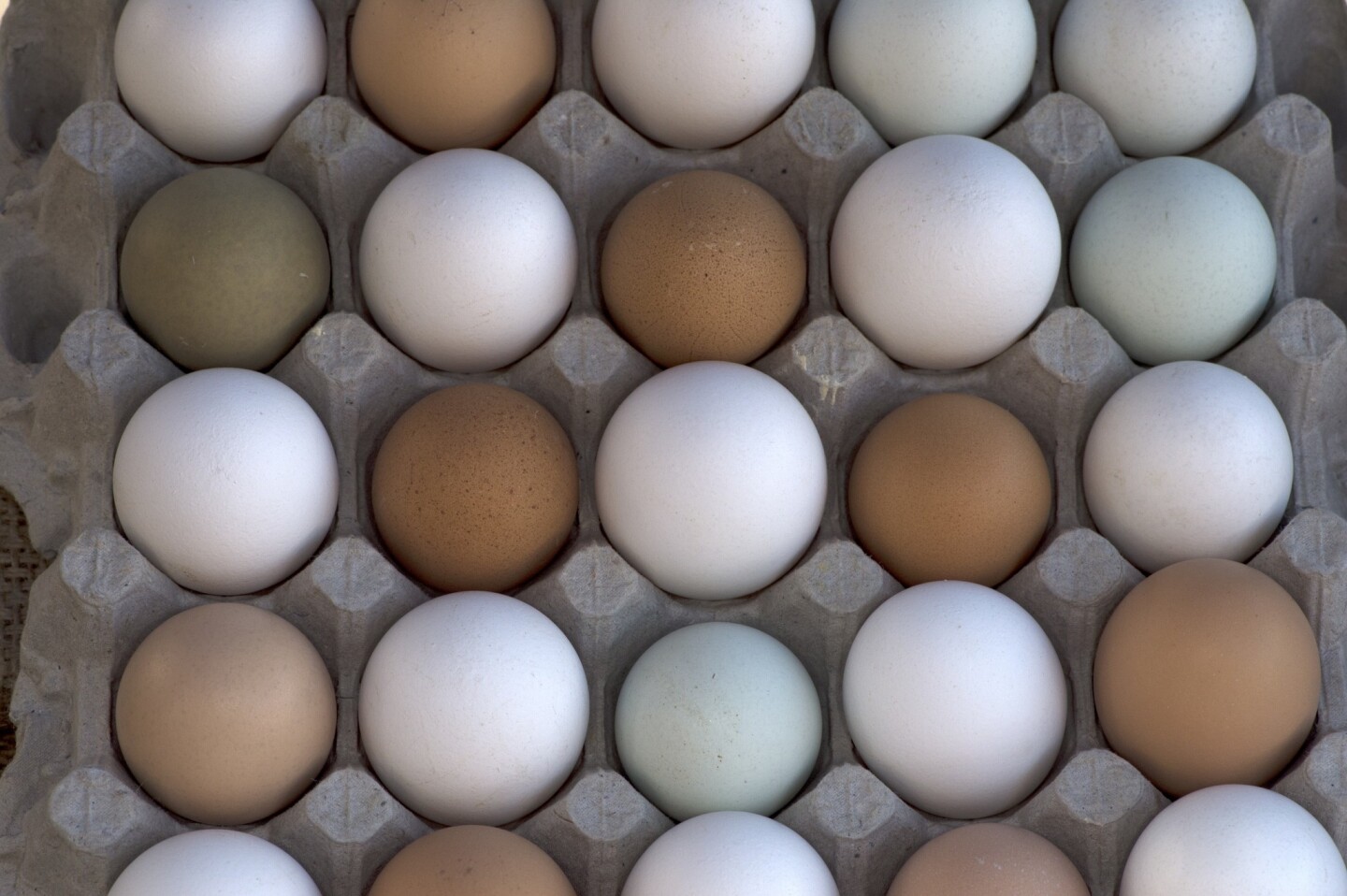 Eggs raised by Reies Flores of City Farm in Glassell Park.
(David Karp)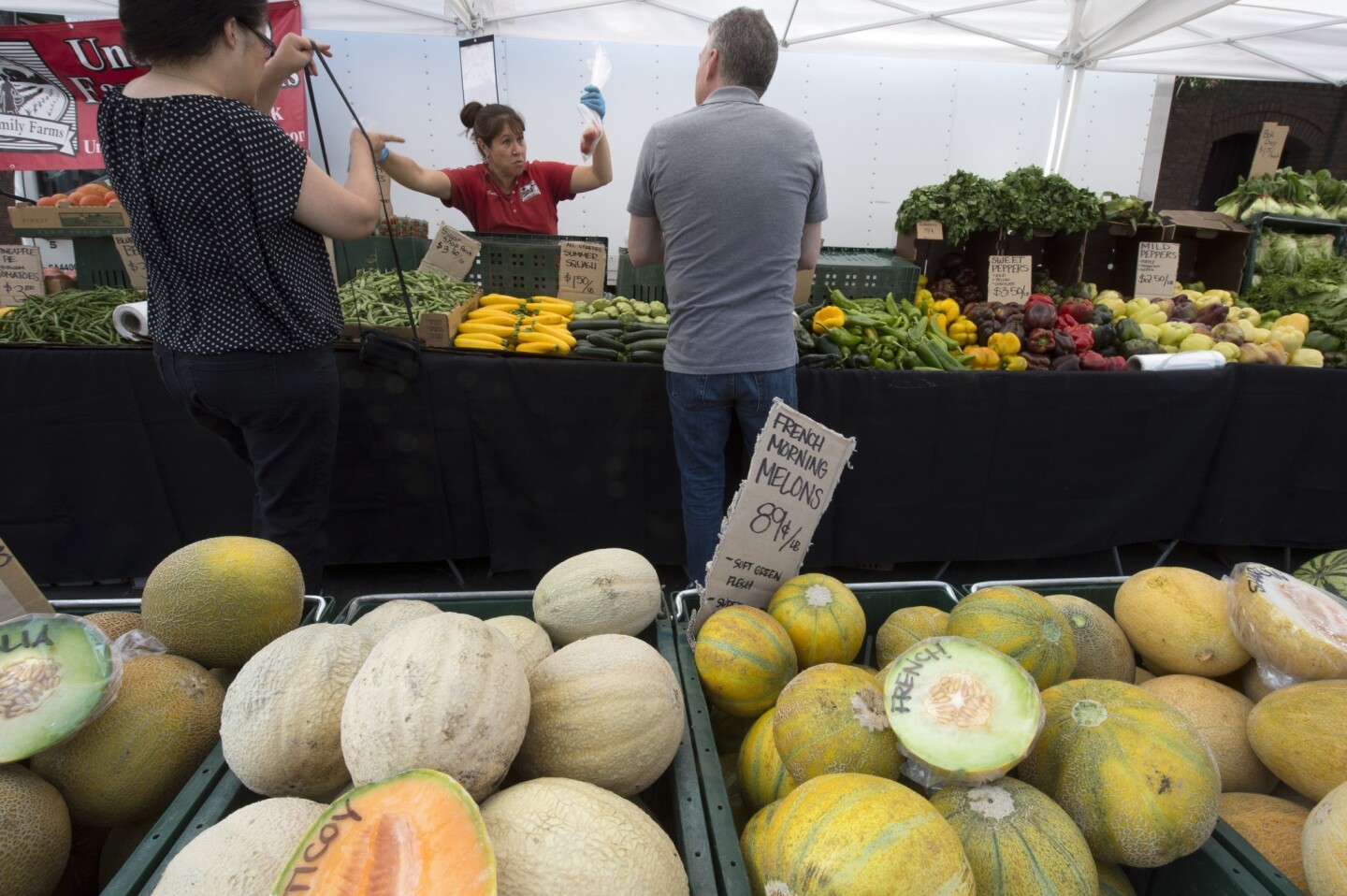 Underwood Farms sells melons and vegetables grown in Moorpark. Offerings include Saticoy and French Breakfast melons.
(David Karp)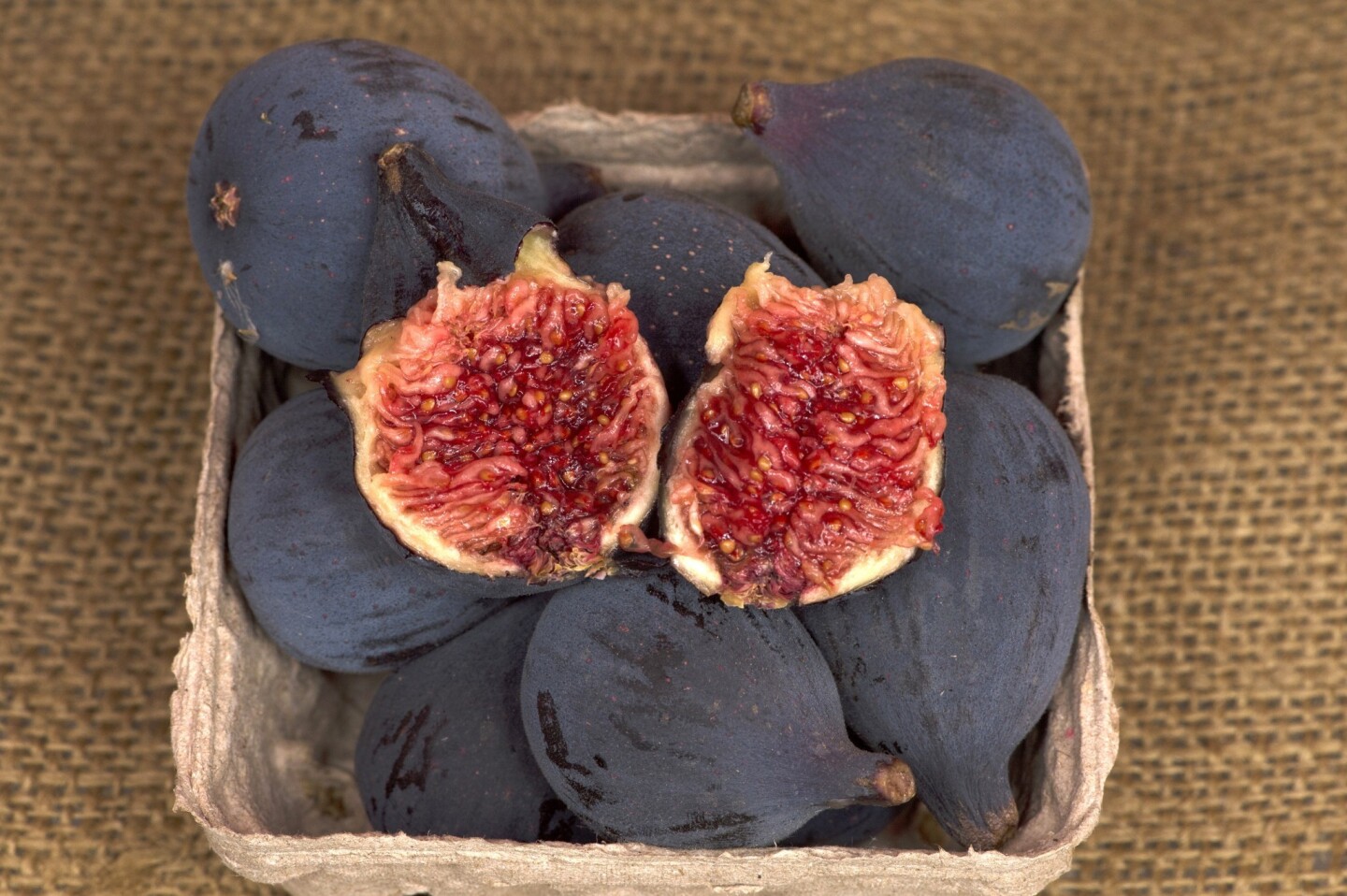 Violette de Bordeaux figs grown by Laura Ramirez of J.J.'s Lone Daughter Ranch in Redlands.
(David Karp)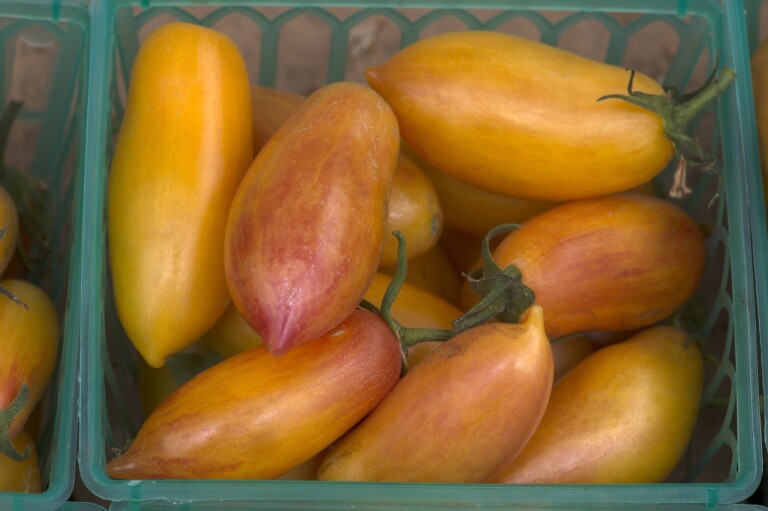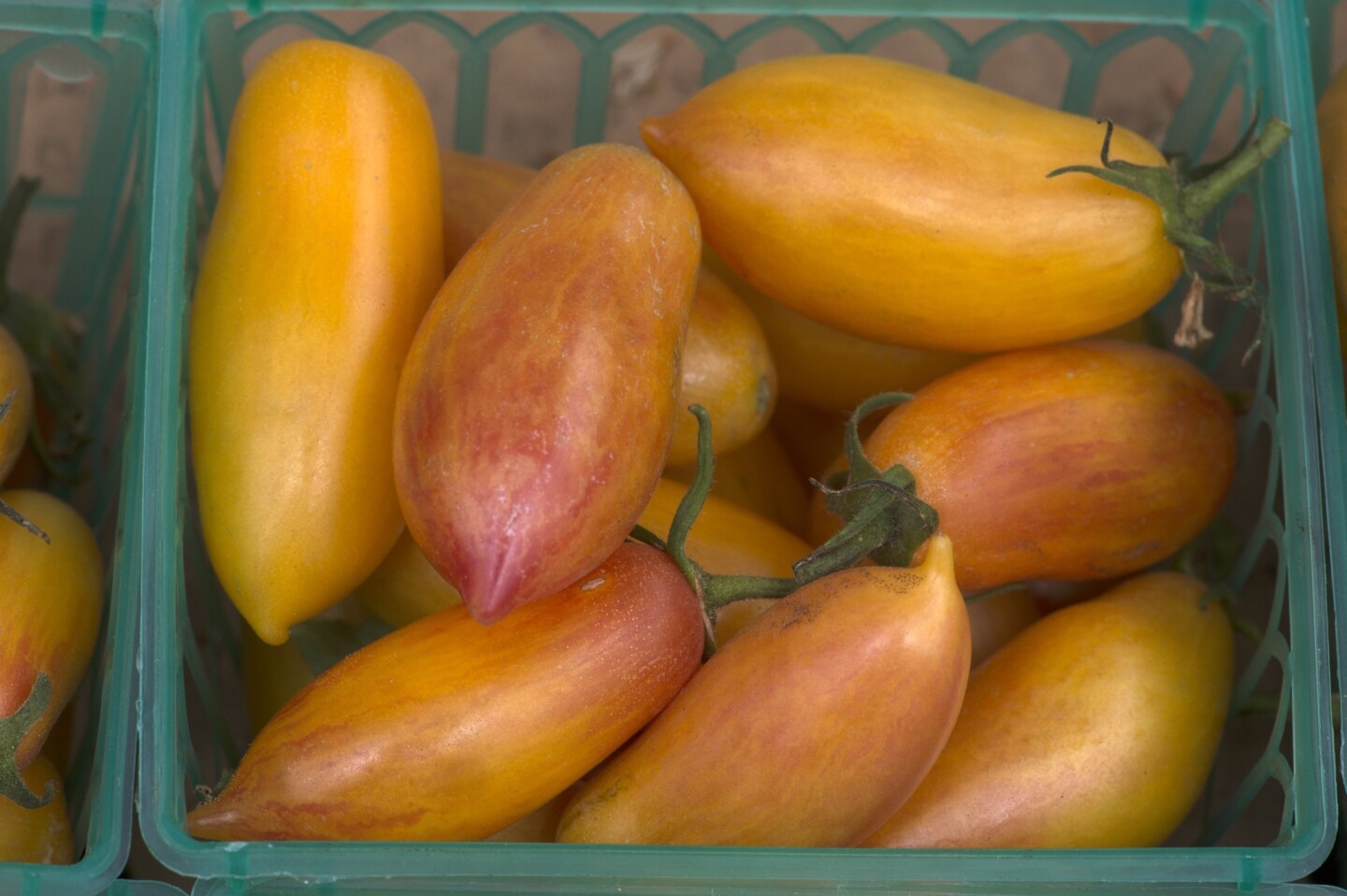 Blush torpedo tomatoes grown by Shu and Debby Takikawa of the Garden of ..... in Santa Ynez, which they sell at the Hollywood farmers market.
(David Karp)
Old Pasadena's rocky experience with farmers markets may have come to an end. Two of them failed about a decade ago. But now it looks like the third time may be the charm.
The latest attempt, which opened Aug. 4, is well curated with 15 farmers and 15 food vendors. But only time will tell whether it can compete with the much larger Victory Park market on Saturdays, and the nearby Villa Parke and Playhouse District venues.
Amid other vendors familiar from other markets, the most special is Reies Flores of Cityfarm, a schoolteacher who brings super fresh eggs laid by 50 hens he raises on soy-free organic feed in Glassell Park. He sells only here and in Altadena. He also brings Black Mission figs from neighboring Cazador Farms.
This weekend, Tenerelli Orchards of Littlerock will offer its prime picking of Summer Lady (Sangre de Toro) peaches, a mutation of O'Henry with firm, deep-orange flesh, often streaked with red, and rich, well-balanced flavor. The stand should have its first harvest of O'Henry itself, the standard of quality among modern peach varieties, which likewise reaches perfection in the high desert.
Murray Family Farms of Arvin has two antidotes to bland commercial grape varieties: Niabell, similar to Concord but better adapted to California, has rich, fruity flavor, soft flesh, tough skin and seeds; Sweet Scarlet has delightful muscat flavor in seedless berries with thin skin and firm flesh.
Pitahayas, flaming pink, spineless cactus pears with vivid magenta flesh and mild, sweet flavor, are in prime season from Pedro Gallardo of Fallbrook, who sells here and at many local markets, including Hollywood, Santa Monica and Torrance. (For fanciers and aspiring growers of this intriguing new crop, also known as dragon fruit, University of California Cooperative Extension will hold a Pitahaya Festival Aug. 23-25 in San Marcos, with tastings, seminars and a field day. Reserve early: The event often sells out.)
August is the cruelest month for local avocado lovers, because Hass avocados from San Diego County and other warm districts are likely to be overmature by now, with thin, crumbly skin, sprouting seeds, dark flesh and a rancid flavor. A more seasonal choice, available at the Old Pasadena and many other markets from Atkins Nursery of Fallbrook, is Reed, a large, round variety that keeps in good condition on the tree throughout the summer. Just remember that Reed remains green when ripe; the skin is thick, so slight softness to the touch indicates that the fruit is ready to eat.
Underwood Family Farms of Moorpark, the ubiquitous vegetable encyclopedia of farmers markets, has excellent yellow wax beans, bicolor corn, zucchini and French Morning melons — similar to the aromatic Charentais but with green flesh, and so named because the French judged them most suited to consumption at breakfast.
Old Pasadena farmers market, 9 a.m. to 2 p.m. Sundays, Holly Street and Fair Oaks Avenue.
Tip of the week: Try Violette de Bordeaux figs, considered by connoisseurs to be one of the finest-flavored varieties because their jam-like, deep-red pulp has very rich flavor and a pleasing complement of acidity. They are ideal for eating fresh and for culinary use have no equal. The purple-skinned fruits of this ancient variety are rather small, so they are not grown commercially, and until now they have rarely been available even at farmers markets, but Laura Ramirez of J.J.'s Lone Daughter Ranch in Redlands, who is increasingly enamored of high-end specialty fruits, went out on a limb and planted more than 100 trees of Violette de Bordeaux. She sells the figs for $5 a pint at the Hollywood market and at Santa Monica Wednesday and Saturday downtown markets.
Ramirez also has splendidly thick, plump Australian finger limes, which are just coming into season. One of the biggest challenges for finger lime growers has been that the trees take many years to become well established and meanwhile bear mostly thin, scrawny fruits. Somehow Ramirez has managed to produce finger limes that are packed with round, caviar-like juice vesicles that explode on the tongue, with a clean, tart, lemon-lime taste that goes well with fish, desserts and cocktails.
---
Get our weekly Tasting Notes newsletter for reviews, news and more.
You may occasionally receive promotional content from the Los Angeles Times.