New restaurant at the Hammer Museum, and Baroo is back (sort of) in East Hollywood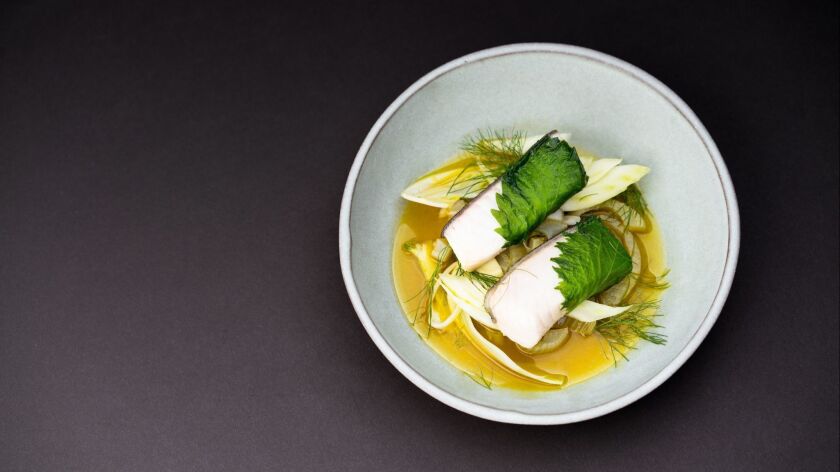 Audrey is open at the Hammer Museum in Westwood. The menu features Iberico Bellota ham, hand-cut tagliatelle with mushroom Bolognese and smoked fiore sardo and a heritage pork porterhouse.
10899 Wilshire Blvd., Los Angeles, (310) 443-7037, audreyatthehammer.com
For the record:
12:55 AM, Mar. 07, 2019A previous version of this post listed an incorrect telephone number for Audrey at the Hammer Museum. The correct number is (310) 443-7037.
Baroo Canteen, a mostly takeout and delivery service from Baroo partners Kwang Uh and Mina Park, will launch March 7 from a test kitchen at Union Swap Meet in East Hollywood. The duo says the cooking will be based on Baroo family meals, including a bowl called Chai Wan Dream with XO fried rice, organic chicken and fermented radish tops, served with a Korean-style egg drop dashi soup. Experimental specials will be offered, with a few counter seats also available. Uh and Park also say they are hoping to open a new Baroo "late this year."
4632 Santa Monica Blvd., Los Angeles, (323) 680-0852, baroolosangeles.com
Small Town, a new restaurant from Forage founders Jason and Chrissy Kim, opened Tuesday in Silver Lake. The menu includes soft scrambled eggs with trout roe; coconut black rice with roasted sweet potato; and sea bass with littleneck clams, green garlic aioli and sour beer. Small Town replaces the owners' restaurant Wolfdown, which recently closed at the same location.
2764 Rowena Ave., Los Angeles, (323) 522-6381, instagram.com/smalltown_sl
Black Sheep Burgers, a tiny sandwich spot from the owners of 26 Beach in Venice, is open in the Sawtelle neighborhood. The menu features 13 burgers, including one with date, bacon and goat cheese, and another with peanut butter and jelly, in addition to Jamaican wings, chicken katsu sandwiches and curry fries.
11313 Mississippi Ave., Los Angeles, (424) 372-9210, blacksheepburgers.com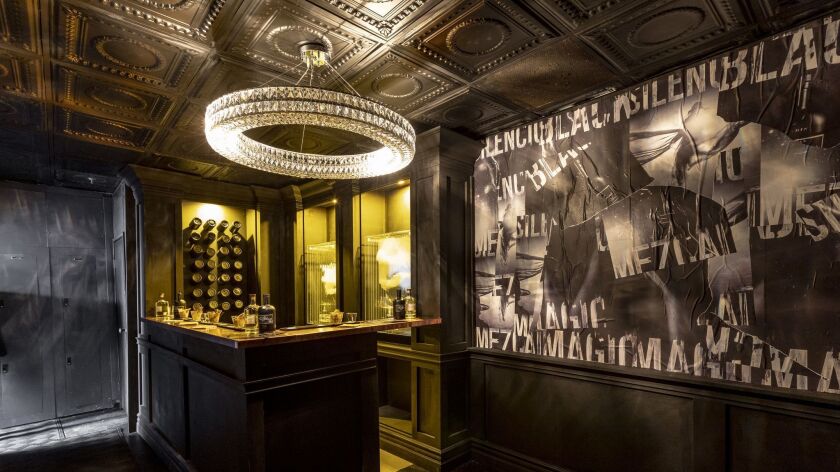 Mezcaleria El Silencio, a cocktail bar from the brand Mezcal El Silencio, opened last Saturday at Dignity Health Sports Park in Carson, home of the L.A. Galaxy. Behind the bar, there's a small and hidden invitation-only speakeasy.
18400 S. Avalon Blvd., Carson, (310) 396-9004, silencio.com
Pablito's Tacos, the Peruvian taco stand owed by Pablito's Kitchen in Burbank, opened a second location at Circus Liquor in North Hollywood on Tuesday. Just look for the 32-foot neon clown.
5600 Vineland Ave., North Hollywood, (818) 471-1861, instagram.com/pablitostacos/
Round Table Grill is open in Koreatown. The restaurant offers beef and seafood in one tabletop grilling experience, as well as bamboo boxes of crab, lobster, clams and beef brisket steamed tableside.
3465 W. 6th St., Suite 50, Los Angeles, (213) 380-0122, instagram.com/roundtablegrill
Ramen Tatsunoya opened a second location in Silver Lake last week. The tonkotsu broth specialist comes from Fukuoka, Japan, and opened its Pasadena shop in 2015.
3440 W. Sunset Blvd., Los Angeles, (323) 522-6639, tatsunoyausa.net
Ku Ti Brunch and Grill is open in Westminster. The menu features Vietnamese staples such as bo luc lac and bun chao tom, along with Cajun fries, salmon-filled goi cuon and escargot dishes.
15619 Brookhurst St., Westminster, (714) 797-8030, kutigrill.com
The Hudson reopened in West Hollywood last week following a four-month closure. Chef Tim Hollingsworth of Otium is now in charge of the kitchen and menu, which includes lamb ribs with wildflower honey, grilled mahi-mahi and rigatoni with pistachio pesto.
1114 N. Crescent Heights Blvd., West Hollywood, (323) 654-6686, thehudsonla.com
---
Get our new Cooking newsletter.
You may occasionally receive promotional content from the Los Angeles Times.