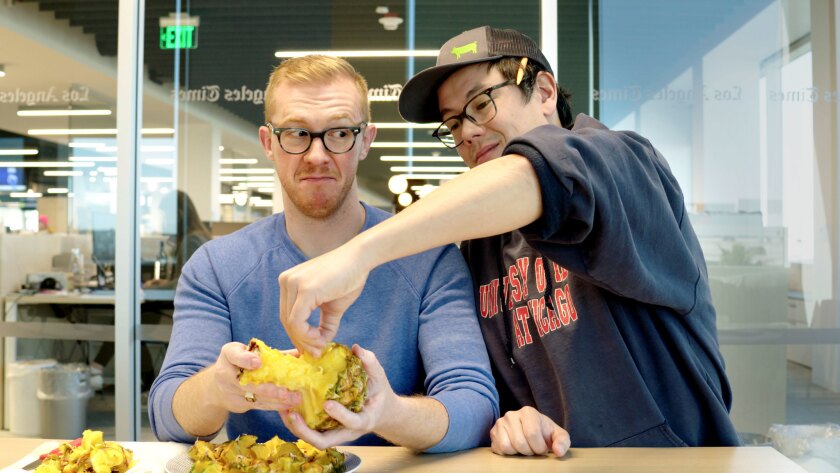 You have seen the pineapple hack.
You may have tried the pineapple hack and found that even with an acceptably ripe pineapple, it failed you. (It happens to the best of us.)
But if you get yourself a very, very, very ripe pineapple and approach it like a man stranded on a desert island, then the hack will work for you.
Watch, learn and get ready to make your fingers bleed.
---