Tuscan kale: How to choose, store and prepare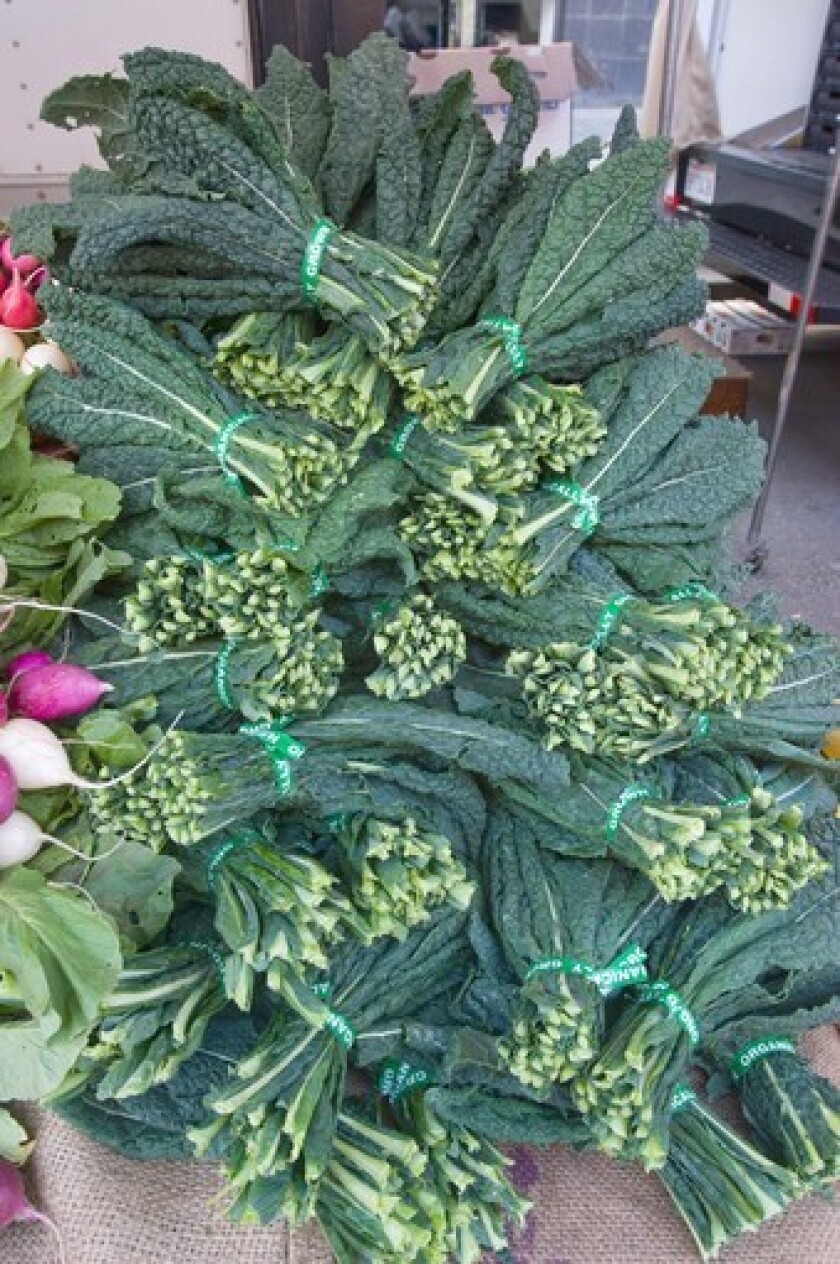 You can find all sorts of kale at the market these days, including frilly pastel-colored flowering varieties and rough-edged Russian kale with its red border. But probably the sweetest kale is the one sometimes called Tuscan. Actually, it travels under many names, including black kale, cavalo nero and dinosaur kale (for its dark green, somewhat scaly-looking leaf). In Tuscany, it's sometimes called lacinato. Whatever the name, cook it carefully and this is one great green, with a creamy texture and deep, sweet flavor.
How to choose: Kale is remarkably durable, which is why it has become such a popular wintertime garnish. But still, it will wilt eventually, so look for leaves that are thick, fleshy and crisp.
How to store: Keep kale in the refrigerator in a tightly sealed plastic bag.
How to prepare: To get the best out of this kale (or most any other, for that matter), blanch it until soft in plenty of salted boiling water. Drain it and squeeze out as much of the water as you can and then stew it gently with olive oil and garlic. It will be good in 10 or 15 minutes, but give it another half-hour or so and it will be great.
---
Get our weekly Tasting Notes newsletter for reviews, news and more from critics Bill Addison and Patricia Escárcega.
You may occasionally receive promotional content from the Los Angeles Times.