What I'm drinking now: David Rosoff of Osteria Mozza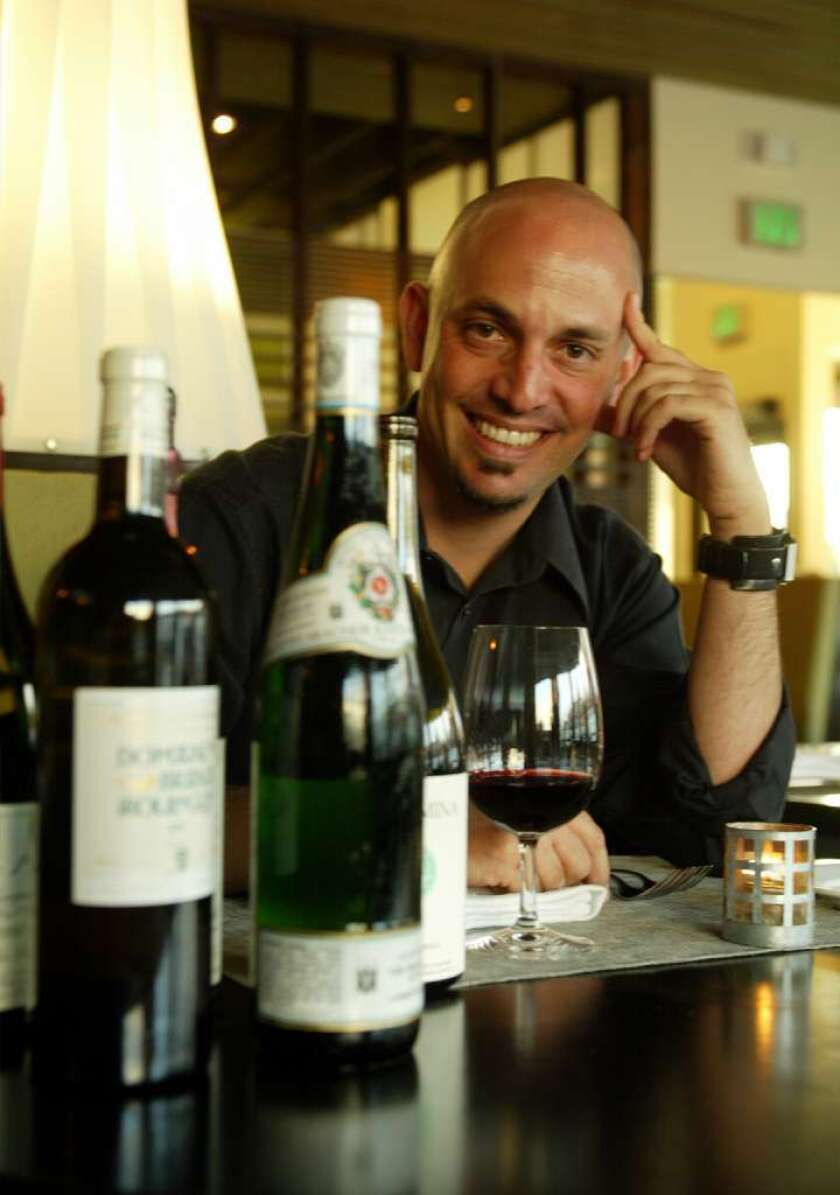 David Rosoff has held the position of general manager at Osteria Mozza since the Los Angeles restaurant opened seven years ago. It doesn't seem like it could possibly be that long, does it? I'm sure it feels like it to Rosoff. But he isn't your garden variety general manager. He has a deep and abiding knowledge of wine, honed at Michael's restaurant in Santa Monica and other venues where his wine lists were a big draw for anyone who cares about wine.
"I've spent some time trying to think of something cutting edge and intriguing but at my advanced age, I've come to term with the facts that 1) I drink mostly white wine and 2) I love Chardonnay. In the right place, in the right hands, it is, along with Riesling, one of the greatest white grapes in the world, if not the greatest.
I think it may be some sort of vitamin deficiency, but my body craves the flavor and mouthfeel of Chardonnay at the end of the day.
But not just any Chardonnay.
One that offers the greatest price/quality ratio is a Mâcon that Peter Weygendt imports, Mâcon Solutre Pouilly from Domaine de la Chapelle. I'd never seen it before and had a bottle of the 2010 that blew me away. It's everything you could expect from Chardonnay if you like minerality and acidity. It's so consistent and satisfying throughout the bottle, never losing focus even as it warms up.
I adored the wine and immediately bought a bunch for myself. Actually, this part of Mâcon carries some prestige because it is close to Pouilly Fuissé, but never commands the same sort of prices. At under $20, this bottle is relatively inexpensive. 2010 may be on the shelves in some places, but the 2011 has just arrived, and it's just as delicious."
ALSO:
What I'm drinking now: Jasmine Hirsch of Hirsch Vineyards
What I'm drinking now: Stuart Pigott
What I'm drinking now: Greg Brewer of Brewer-Clifton
Twitter.com/sirenevirbila
---
Get our weekly Tasting Notes newsletter for reviews, news and more.
You may occasionally receive promotional content from the Los Angeles Times.