Three craft beer styles that might convert you to a beer lover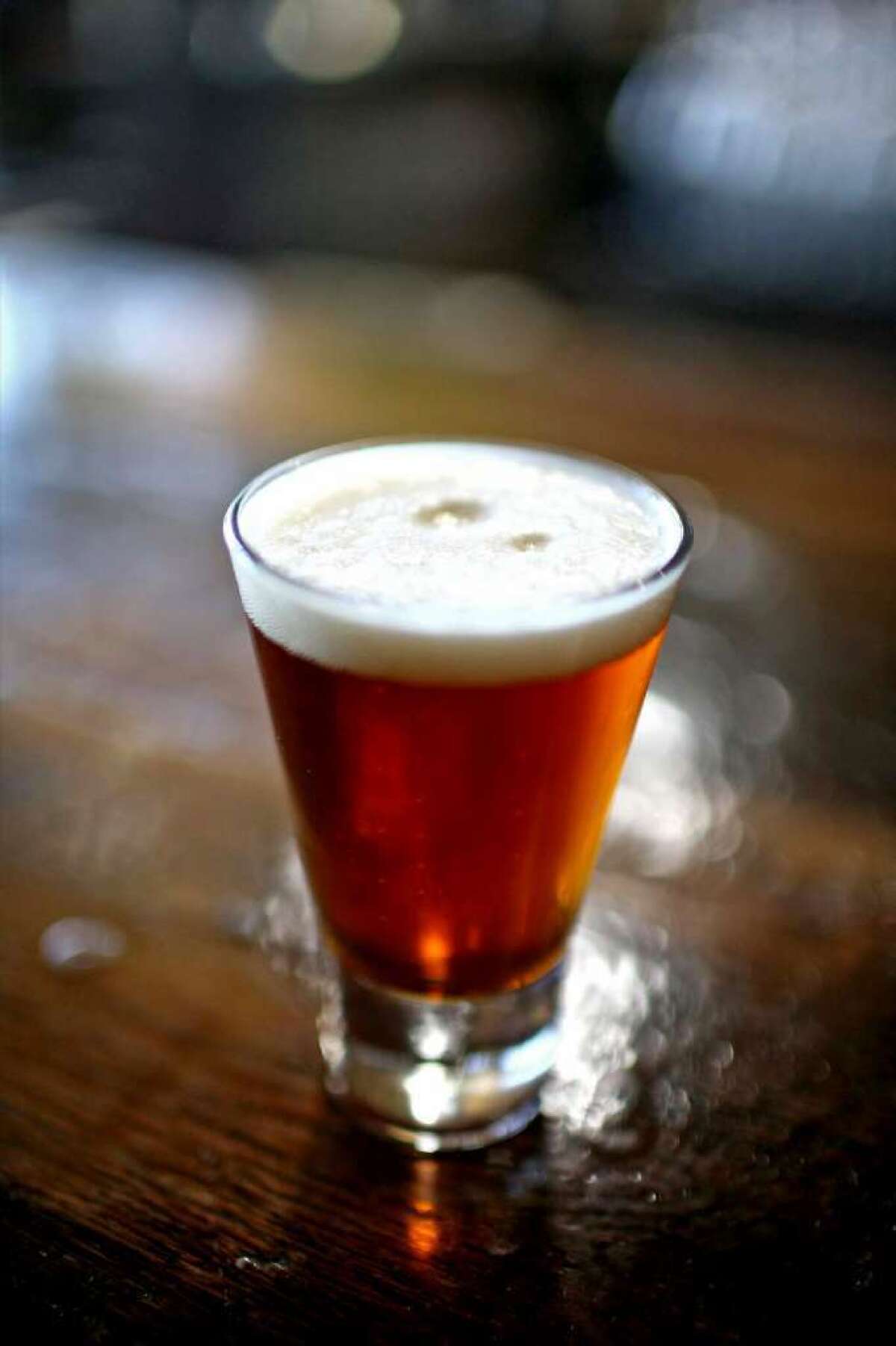 Are you not much of a beer fan, but have been intrigued by the blossoming popularity of craft beer? With an ever-expanding lineup of craft breweries producing so many different styles of beer it can be daunting to choose where to start.
Here are three suggestions for "gateway" beer styles that are approachable and still full of the flavors that have hooked so many beer fans.
Kolsch or Cream Ale
These two closely related styles are a great choice for someone who likes traditional American light lagers. These beers are light in color and body with balanced bitterness and crisp finishes that don't stray terribly far from Bud or Miller.
Beachwood Brewing won a gold medal at the Great American Beerfest last year for their excellent Foam Top cream ale, and while it isn't in bottles you should be able to find it on tap around town.
The kolsch is a popular style for summer seasonal brews, and both Golden Road Brewing and Eagle Rock Brewing make a version.
Belgian Style Wit
Belgian witbiers are a classic gateway style that use wheat to provide a refreshing lightness and crisp, slightly tart finish. Subtly spiced with coriander and dried orange peel, these brews are very lightly hopped and great for drinkers who haven't yet discovered a love for the bitter flower.
The big brewers like Coors and Anheuser Busch have capitalized on the style's approachability with their Bluemoon and Shock Top brands, but Allagash White is the exemplary craft example of the style. It is light, refreshing, and the spices are perfectly balanced.
Manifesto Wit from Eagle Rock Brewery is a delicious local example that adds rose petals to the brew.
Saison
Traditionally the "farmhouse" beers of France and Belgium, saisons are fermented very warm resulting in a spicy, often fruity yeast flavor. There are countless subtle variations in the style from brewery to brewery, but they make a great choice for wine drinkers looking for an entry point to craft beer.
Hennepin Saison from New York's Ommegang Brewery is a light, dry example that exhibits the subtle "barnyard" quality of the best saisons. It's a piquant beer that might be a little challenging, but serve it with a nice runny cheese and you're sure to be a convert.
Smog City Brewing, which has just begun production in its new Torrance brewery, makes L.A. Saison -- a more approachable version that finishes a little lighter and cleaner. This local example should be pouring again at local pubs in time for summer.
ALSO:
Sticky Rice is open at Grand Central Market
Food Photography 101: Creating food porn with texture
Get our L.A. Goes Out newsletter, with the week's best events, to help you explore and experience our city.
You may occasionally receive promotional content from the Los Angeles Times.