Dara Yu, the most recent winner of the cooking competition show 'MasterChef,' launches her pop-up Congee & Crullers — her take on rice porridge and Chinese doughnuts.
Frosty mornings are for making the traditional Chinese rice porridge called congee. Just ask Dara Yu, who at all of 21 years old, is the most recent (and youngest) winner of the hit cooking competition show "MasterChef" with Gordon Ramsay and a part-time cooking instructor at the Gourmandise School in Santa Monica. "My memory of congee or jook, as my family calls it, is of my grandmother or mother making it for me when the weather got cold or when I was sick," Yu says.
Yu opens a kitchen cabinet at her home in West L.A. and selects the smaller of two rice cookers. "You're a true Asian if you have two rice cookers," she says. "One for immediate family and the bigger one for when the extended family is over." Home-cooked family meals were a significant part of her upbringing — her grandmother insisted on it.
Now Yu's first pop-up, Congee & Crullers, brings her full circle to the love she has for her grandmother's congee. "Grandma's congee growing up was pretty basic: rice porridge, chicken stock, shredded chicken, soy sauce. I always asked her to make it." Yu's congee, however, is anything but basic. For Sunday's Congee & Crullers, which takes place at the Curious Palate in Santa Monica, she will introduce three of her own versions, combined with her unique takes on youtiao, the Chinese cruller-like strips of fried dough traditionally served for dunking into the porridge.
Yu has worked in more prestigious kitchens and bakeries than some culinary professionals will have in their entire careers. She staged at the Tasting Kitchen, Bouchon Bakery and A.O.C. in Los Angeles while still in high school. She was mentored by famed Cronut creator Dominique Ansel at both his New York bakery and restaurant. When Yu was still a sophomore in high school, Ansel launched his L.A. bakery at the Grove and personally asked her to be a part of his opening team. "I'm always the youngest one in the kitchen," she says.
That's something she's used to. At 12, she competed in the inaugural season of "MasterChef Junior," the children's spinoff of "MasterChef." Yu nearly won it all, placing as runner-up. After high school at Crossroads, Yu was admitted to the Culinary Institute of America at Hyde Park, N.Y. "I didn't really talk about my experience on 'MasterChef Junior.' I didn't want to be arrogant, but the other students seemed to know anyway," she says.
"I always loved cooking, but I was still a normal kid who went to camp — arts camp, sports camp. I went to my first cooking camp at 9," she reflected. "I grew up during the prime of food media. My mom and I would play 'Chopped,' and she'd give me five ingredients. I'd still watch 'Hannah Montana,' yeah."
A few days after graduating with honors from the CIA, she was invited to join in a special season of "MasterChef" dubbed "Back to Win," in which past cheftestants returned for another shot at becoming MasterChef. This time, however, she was competing for a quarter of a million dollars in prize money and against adult cooks with much more experience. After seven enervating weeks of cooking challenges, Yu rose to the top and won, becoming the youngest as well as first Angeleno to do so. All of this during a pandemic — the experience was intense: "I still get triggered sometimes by cooking competition shows," she says.
Golden crullers, dipped in soy or served with rice porridge, are more than breakfast — they're a symbol of resilience
Last June, Hannah Goldfield from the New Yorker magazine posted on Instagram about the Cantonese restaurant Bonnie's located in Brooklyn and mentioned her "fantasy of opening a tiny breakfast counter called 'Congee n Crullers.'" She noted in the caption that it was a "Free idea for the next Calvin Eng" (chef-owner of Bonnie's). Yu was immediately excited about this concept and the opportunity to showcase not only congee but also pastries. "I made congee during one of the challenges on 'MasterChef,'" she says, "and thought that it would be an interesting dish to center a pop-up around."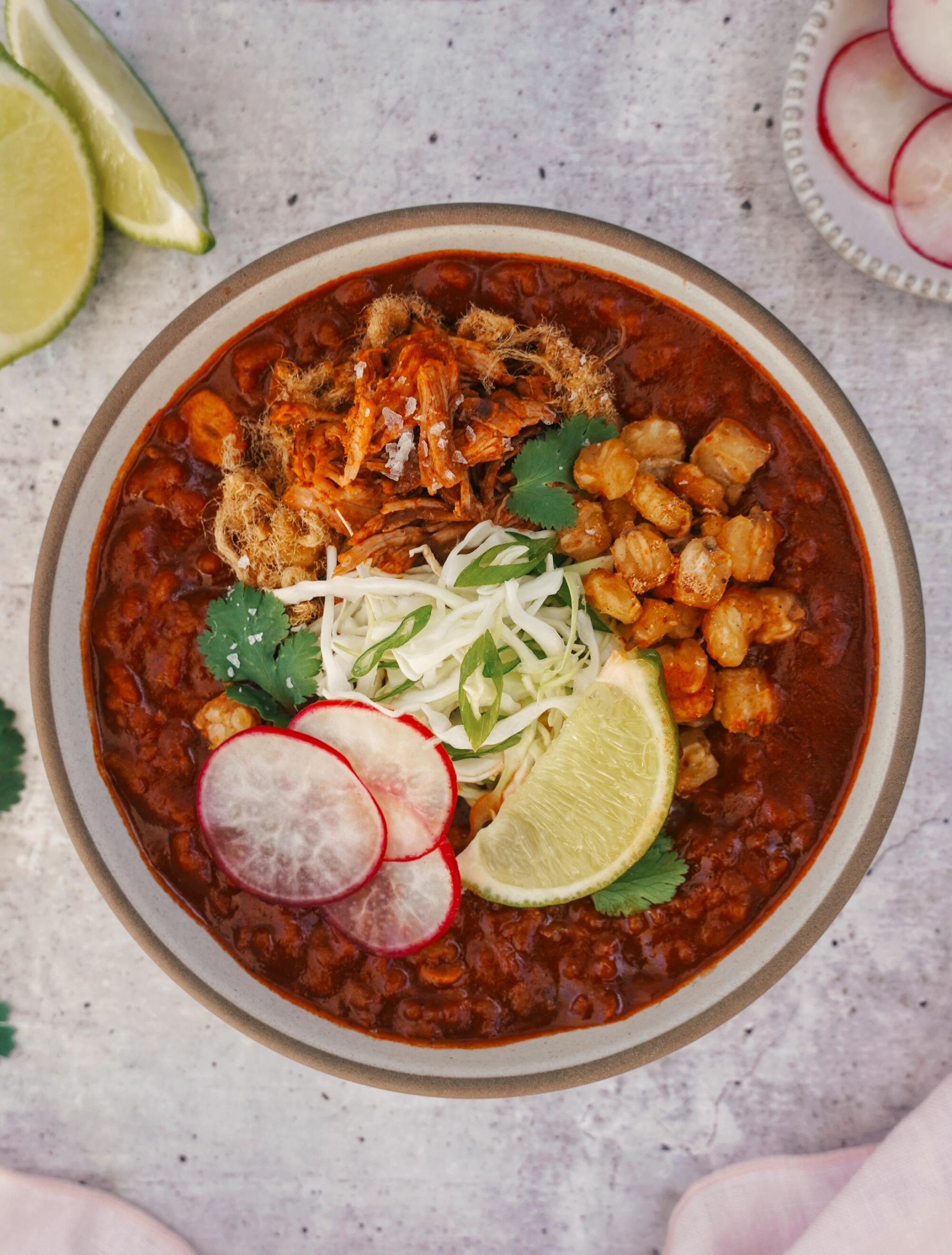 The pop-up also is inspired by other versions of congee from chefs such as Minh Phan of Phenakite and formerly Porridge + Puffs, where interpretations included ingredients such as black-eyed pea miso with braised pork sausage and Sichuan peppercorns. But ultimately Yu's is a love letter to her grandmother.
Yu's grandmother, Nellie, was born in transit as her family fled China for New Zealand during the Second World War. After years of living in New Zealand, she and her husband, Dara's grandfather, immigrated to the United States and moved to South Bend, Ind. A gifted mathematician, Yu's grandfather became a professor at the University of Notre Dame and ultimately head of the math department. Nellie's talents lay in the culinary arts, which led her to a career as a cooking instructor. "She kept records of all the recipes she taught. She still has them," says Yu.
Find the best Chinese doughnuts at these 10 places in the Los Angeles area, with many of the greatest spots located in the San Gabriel Valley.
Of Nellie's seven grandchildren, Yu's curiosity about anything happening in the kitchen was the most pronounced. "My grandma knew I'd be interested in cooking because I was always looking in the fridge," Yu says, "but I was probably just finding something to eat."
"My first time making congee was as a child with my grandmother. From then on, I'd make it whenever I craved it or anyone wanted to have it, which is often. It's easy and quick to make and pairs great with leftovers. Throw in corn, anything you want." Yu says. After she browns a bit of ginger and garlic in a pot, she adds the uncooked rice and sautés until it is lightly toasted, then she adds the chicken stock. "One-to-nine rice to broth is my ratio. This gives great texture and flavor."
On Yu's pop-up menu are three versions of congee: a mushroom and brown-rice porridge, one based on tom kha and a pozole-inspired riff. Her mushroom congee includes braised shiitake, a soy-marinated soft-boiled custardy egg (don't look for a traditional century egg, she's not a fan), nutty brown rice, fried garlic, sesame and scallion. The youtiao she pairs with it is a passion fruit and black sesame mochi donut. "I'm obsessed with mochi donuts," she says.
Combining her love of the Thai classic tom kha gai, a creamy chicken, coconut and galangal soup, with congee is how she came up with Tom Kha(ngee) — a food pun Ted Lasso would approve of. It's accompanied by youtiao made with wheat flour, spelt and sourdough for extra flavor.
The Firecracker is influenced by pozole, with hominy and tender braised pork in addition to Chinese pork sung (floss). The rice is infused with the flavors of five-spice, lime, chile and cilantro. The dan tat croissant doughnut it comes with is a Chinese egg tart and Cronut fusion, an ode to Yu's pastry mentor Ansel.
"I'm really grateful for all of the experiences that I've had since I was 12 years old," Yu says. "I'm 21 and really trying to figure out what is meaningful to me and what is going to make me the happiest in my life right now. I know that whatever I decide to do will revolve around food, education and community. … I have lots of ideas and am just trying different things right now."
Congee & Crullers tickets are available via Eventbrite; pop-up will take place on Sunday at the Curious Palate, 395 Santa Monica Place, Santa Monica.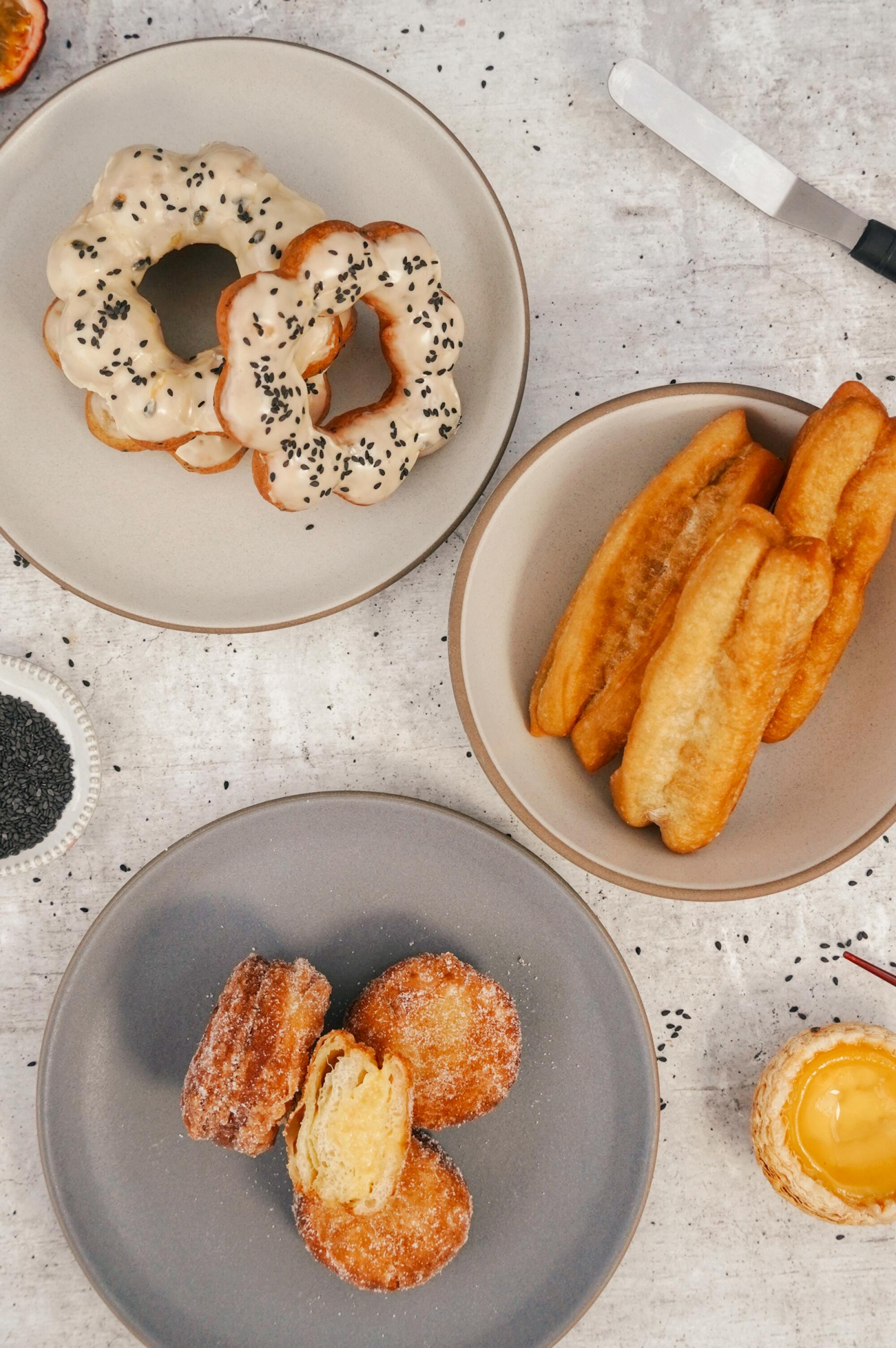 Get our L.A. Goes Out newsletter, with the week's best events, to help you explore and experience our city.
You may occasionally receive promotional content from the Los Angeles Times.