'The Last Ship's' Eric Dane says this is key to his battle with depression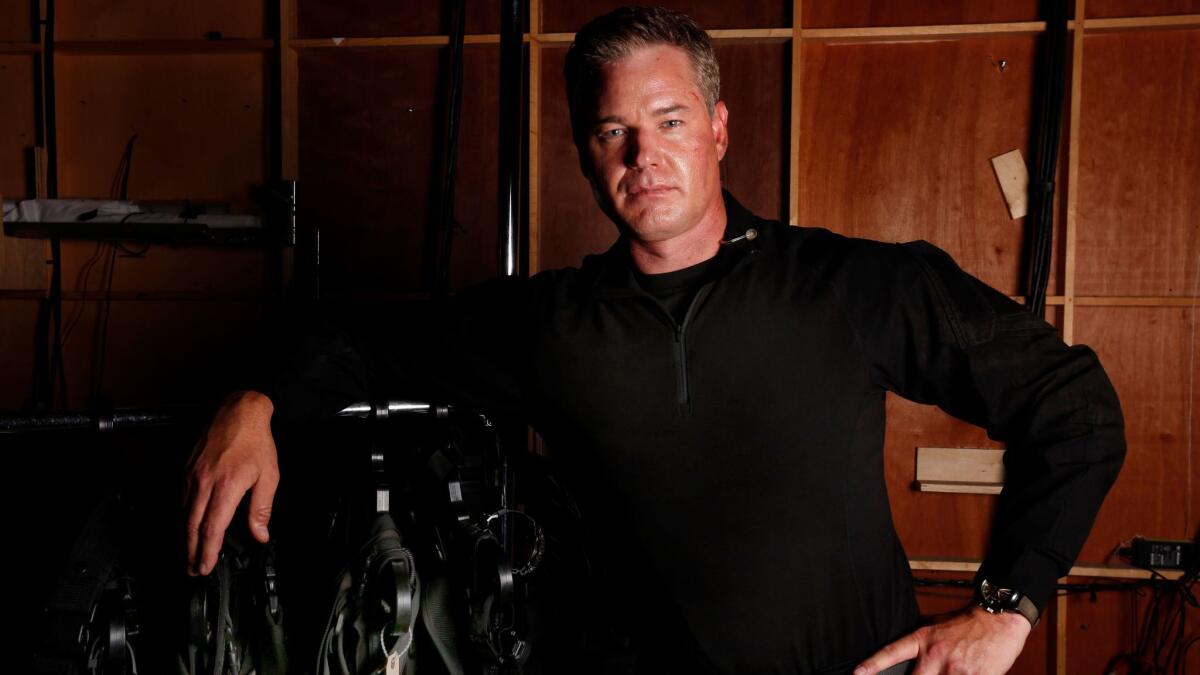 Eric Dane, formerly referred to as "McSteamy" in his role as Dr. Mark Sloan on "Grey's Anatomy," has amped up his on-set workouts while playing Capt. Tom Chandler in the post-apocalyptic drama "The Last Ship," which just had its Season 4 premiere Aug. 20.
"I wasn't running around the hospital too much," Dane explained. "But there is a lot of running and stunts on 'The Last Ship.'
"Four doctors sitting at a table talking about relationships is a lot different than running around a burning ship," he said.
The change of roles resulted in a change of regimen.
"I like to get outside and do a lot of cardio these days," he said. "When I was younger I just lifted weights, but as I get older I realize the importance of cardio. I like to get outside anyway." He does keep up with the weightlifting in his home gym.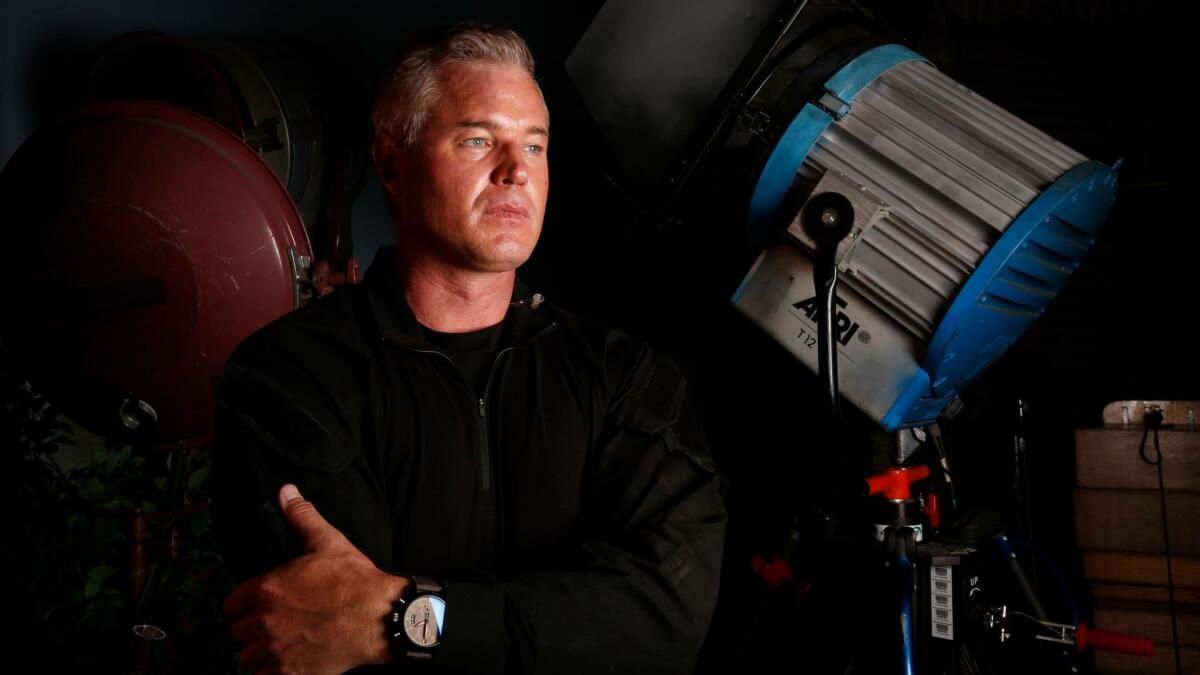 I don't want to be cavalier about it. I wish exercise was the complete answer, but it's not.
— Eric Dane on his battle with depression
Dane, 44, explained how he hated running in his younger years but has now come to enjoy it. He runs from his house down a long hill, then turns around and pushes hard to run back up it. Additionally, "I live in Franklin Canyon near a park and like mountain biking there."
Dane enjoyed the water in his youth in San Francisco, being a competitive swimmer and playing water polo in school, but now it's about riding the waves.
"I love surfing," he said. "We're close to the coast. I like getting wet and being in the water."
Starring in a TV show means Dane needs to be strategic in his timing of exercise.
"It's hard to work out consistently with the shooting schedule I have," he said.
But that's not necessarily a problem, because "This role is a lot more physical. My shirt stays on, but I feel like I'm in better shape."
And Dane enjoys the "training" aspect of the role.
"I like getting my hands dirty and at the end of the day feeling like I really worked hard and that there is nowhere to go but horizontal," he said.
But there is more to his regimen than physical performance. Dane has been public about his battle with depression and sees physical activity as critical in managing his illness.
"Physical activity is absolutely important for me in my battle with depression," he said. He referred to a conversation with a psychiatrist who recommended 30 minutes of exercise a day to help those with depression, but Dane was clear it's not a cure-all.
"I don't want to be cavalier about it," he said. "I wish exercise was the complete answer, but it's not.
"I guess the science is that if you're generating endorphins you're going to feel better," Dane said. He explained the intense effort of running up that hill creates the biggest endorphin boost, but it's not all neurochemical.
"I've always had a great relationship with the water, and there is a spiritual aspect to surfing that makes me feel better," he said.
Fell is a certified strength and conditioning specialist and owner of bodyforwife.com.
READ ON!
Yes, you can eat your way to beautiful skin
10 high-tech gadgets to help you get to sleep
How 'Scandal's' Katie Lowes hid her psoriasis
7 steps to making your health your No. 1 priority
Get our L.A. Goes Out newsletter, with the week's best events, to help you explore and experience our city.
You may occasionally receive promotional content from the Los Angeles Times.