The name of Everybody gym says it all. Leave your pronouns at the door and come on in to sweat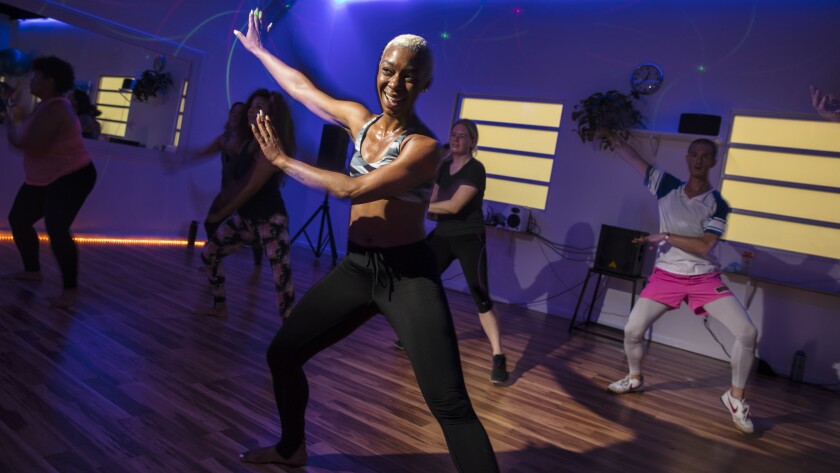 On a recent Wednesday night, a sweat-slicked crowd gyrated to Beyoncé as neon laser beams sprayed the ceilings with flashes of blue and green.
The dance class, called Pony Sweat, stomped alongside black-lipstick-adorned instructor Emilia Richeson. Music blared: "Who run the world? Girls." Richeson interjected, "Boys can rule the world too. … Or whoever."
Her sentiment wasn't lost on the crowd at Everybody, a new Los Angeles gym in Cypress Park, which, as its name indicates, was founded on the concept of inclusion.
Fiercely non-competitive
In classes, it's not uncommon to hear instructors or guests discuss their preferred gender pronouns. Founders are strict about maintaining a fiercely noncompetitive scene, and the gym branches out to its neighbors by offering discounted memberships and Spanish-language programming.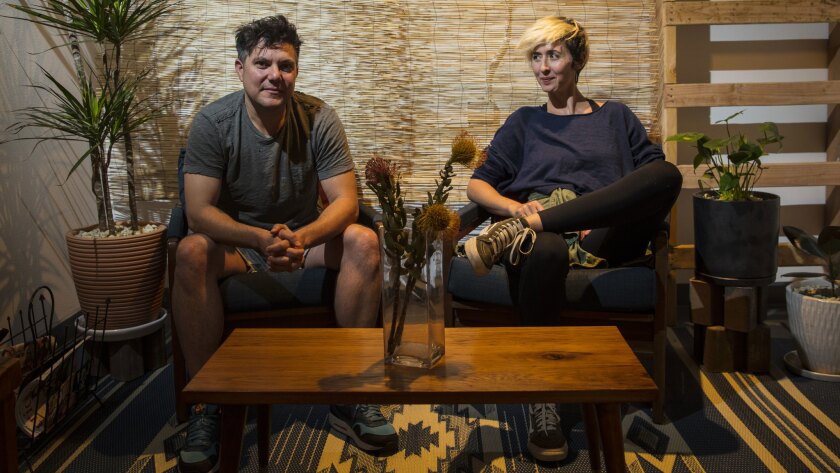 'For all sizes'
Instructors are guided to have resources for disabled members, and every size and shape is welcome, whether at yoga sessions or at Everybody's Fat Kid Dance Party, which carries the tag line "for all sizes to heal from body oppression."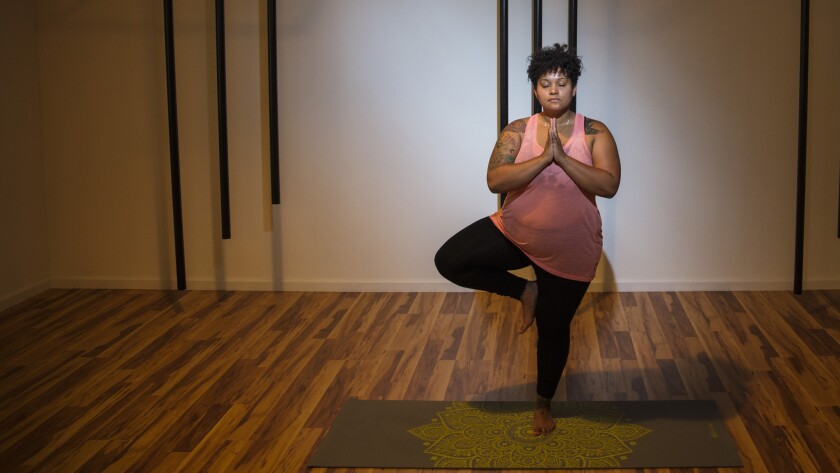 The gym's offerings include workout machines, rave-style dance and spin classes, meditation, and even recharging sound baths — all led by instructors who don't fit a Barbie doll aesthetic (not that there's anything wrong with that).
Everybody co-founder Sam Rypinski, who identifies as transgender, says that the atmosphere — with bright-neon colors, high energy and slight shamelessness when it comes to movement — is partly inspired by the LGBTQ community. He's proud to have created what he calls "a non-gender-conforming queer gym."
"I love the inclusivity of 'queer' as an umbrella term," he said. "Even straight people can be queer. There's so many ways to be part of the family."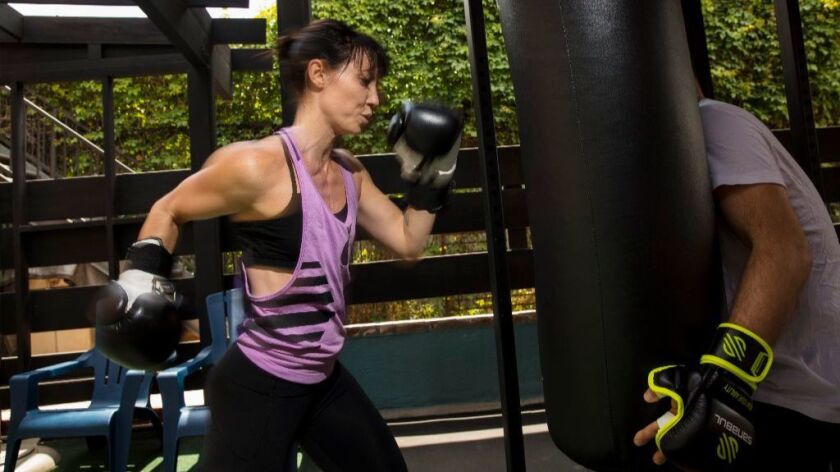 Communal quarters
That inclusiveness extends to the locker area, which is communal. Rypinski calls it the first gender-neutral locker room in the country. (A changing area provides somewhat more privacy but is still shared. Otherwise, a patron can slip into either of two bathrooms unlabeled by gender.)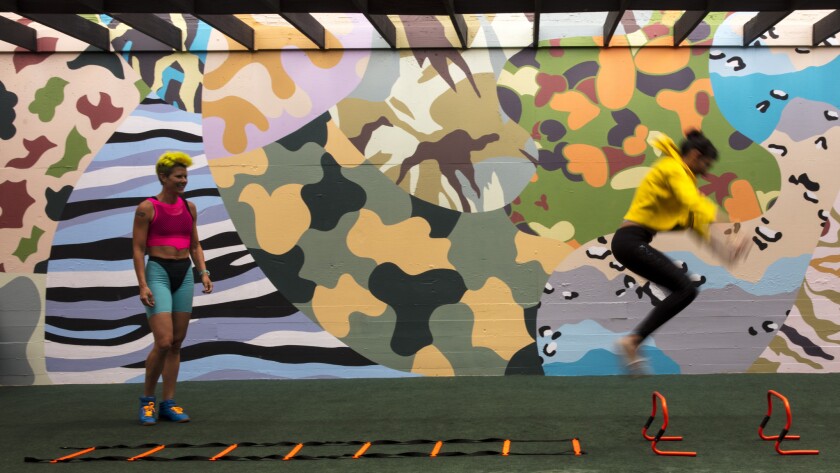 The sleek San Fernando Road gym features nooks that feel like a Joshua Tree oasis indoors and out. Outside there's a hand-built lounge area with highlighter-hued patio furniture and a vibrant mural by neighborhood artist Maria Piñeres that's next to alfresco exercise mats and boxing bags.
The yoga room features massive geometric sound sculptures crafted by local artist Mak Kern.
The gym is not just for breaking a sweat, it's also meant for socializing or community activism. Since opening, Everybody has hosted such activities as Planned Parenthood benefits and workshops for LGBTQ people of color.
"We want to encourage people to feel like this is theirs," Rypinski said. "Our mission is that self-care, and taking care of your body, specifically, is the first step to taking care of the world."
Everybody gym is at 1845 N. San Fernando Road, Los Angeles. everybodylosangeles.com
READ ON!
Yes, you can eat your way to beautiful skin
10 high-tech gadgets to help you get to sleep
---