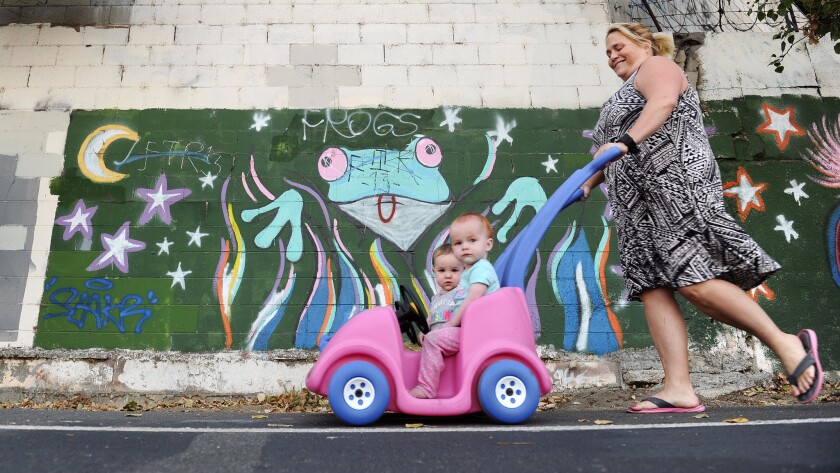 If current trends persist, the properties fronting the Los Angeles River could become some of the city's most desirable addresses.
For now, this urban Frogtown walk goes through some neighborhoods still transitioning from marginal to hip.
1. Begin your stroll at the Great Heron Gates where they open onto Rattlesnake Park, near the corner of Fletcher Drive and Ripple Street. Walk along the riverfront bike path, a.k.a. the Los Angeles River Greenway Trail, keeping the river on your left.
2. Check out the bird life as you walk. Down below, in or near the water, you will see ducks, geese, stilts, herons and egrets. You may also see kayaks, even though this part of the river is officially open only for boating during the summer months.
MORE: Great L.A. Walks near you, maps included
3. Cross under the Glendale Freeway and pause at Marsh Park, a newly minted public space that hosts a variety of events and offers public restrooms and drinking fountains.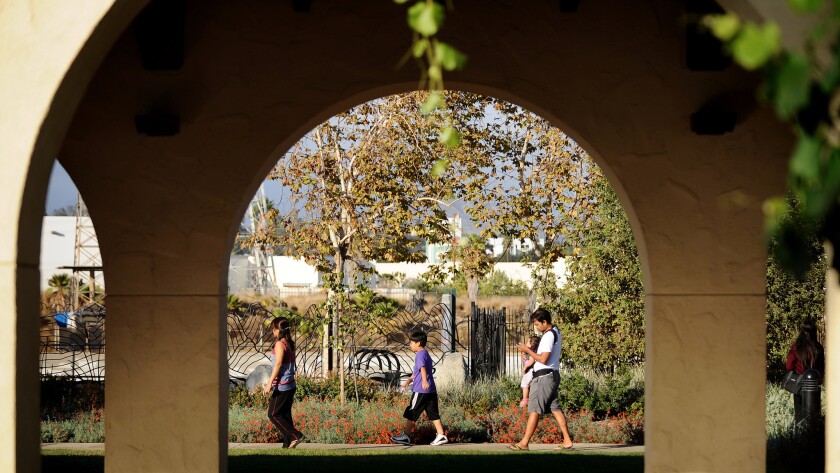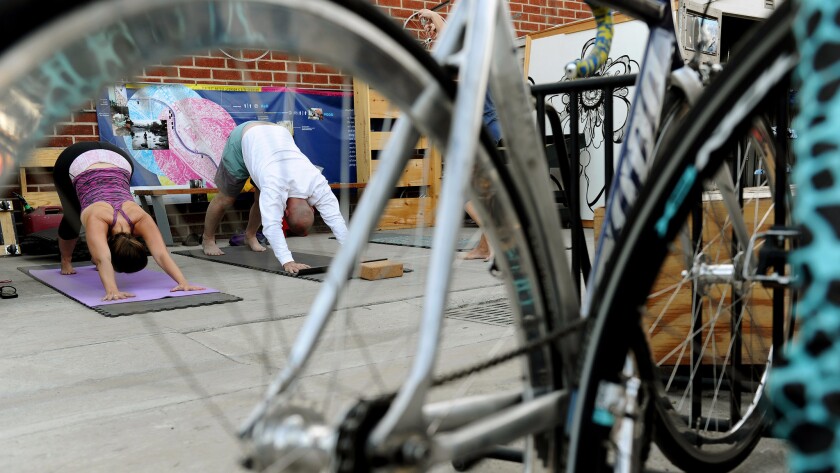 4. As the river and pathway bend to the right, slow down to take in the Pancake Epidemic and the Spoke Bicycle Cafe. The first is a "private event space serving coffee," its operators say, open on an irregular schedule. The second is a charming cafe with live music, bike rentals and bike repairs, open 9 a.m. to 6p.m. Thursdays to Sundays.
5. The pathway gets quieter and quieter as it meanders through an industrial space just beginning to sprout lofts and artists' studios. Stop at the Frog Spot, a "visitor center" where sales of energy bars, cold drinks, chips and popsicles raise funds for Friends of the Los Angeles River, the nonprofit that is largely responsible for bringing attention to the once-blighted waterway. You can also rent kayaks in season. For free here: drinking water and yoga classes. The Frog Spot is open 8 a.m. to 8 p.m. Saturdays and 8 a.m. to 6 p.m. Sundays.
6. Turn and head back, or continue along the river. You can walk all the way to Egret Park, where the bike path cuts under the Golden State Freeway, before the greenway ends.
The stats
Distance: 2 to 5 miles
Difficulty: 1 on a scale of 1 to 5
Duration: 45 minutes to 2 hours
Details: Ample free street parking. Dogs on a leash are OK.
Fleming is the author of "Secret Stairs: A Walking Guide to the Historic Staircases of Los Angeles" and "Secret Walks: A Walking Guide to the Hidden Trails of Los Angeles." Each month, he leads a free walk at one of his favorite spots in Southern California. Find out more at his Facebook page, Secret Stairs. He can also be reached at charles.fleming@latimes.com.
---
UPDATES:
A portion of this trail is now subject to periodic closures. The bike path south of Fletcher Drive will be closed Monday through Friday, 7:00am to 4:00pm, from October 3 to March 31, 2017. It is open all other times.
---