Stylish skateboarding gear and goodies to keep you rolling
Skateboarders have long been wary of the mainstream moving in on their turf. Authenticity is paramount in skate culture, especially when it comes to gear and clothing. Here are skate-related extras, from fun to fashionable, that just might past the shredder sniff test:
AJ's Toy Boarders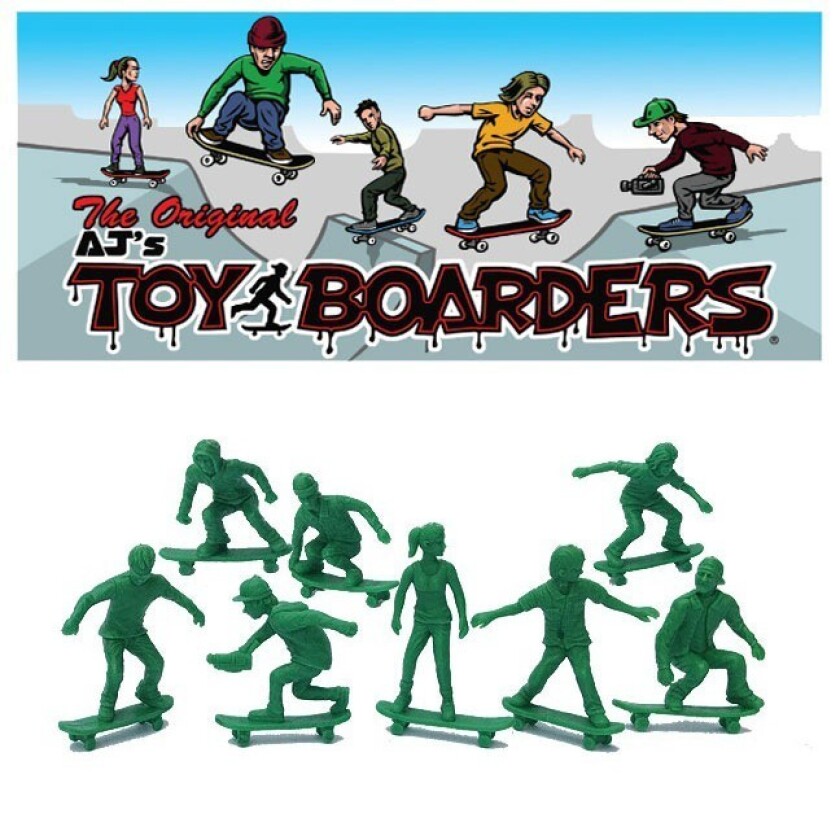 Move aside, little green army men, Toy Boarders are rolling in. These small, plastic shredders make for cool birthday cake toppers or no-wage actors in your next phone-made skate video.
Each pack contains 24 skaters posed in a range of maneuvers, from board slides to tail grabs.
For the multi-boarder, these little green rippers come in surf and snowboard versions too.
Info: $5.95, toyboarders.com
Decent Hardware skate bag
Skaters tend to lug around a lot of equipment: boards, safety gear, extra wheels, etc. Keeping it all organized can be a fitful task, especially on multiday road trips.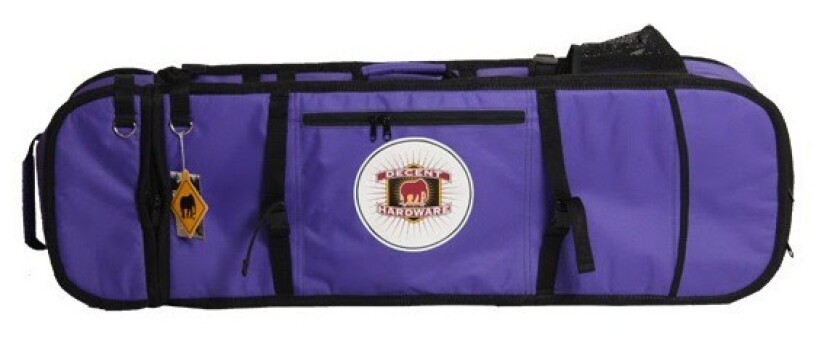 Decent Hardware offers three sizes of solidly built bags to keep your quiver contained.
Info: $150 to $180, decenthardware.com
Carved Sk8 case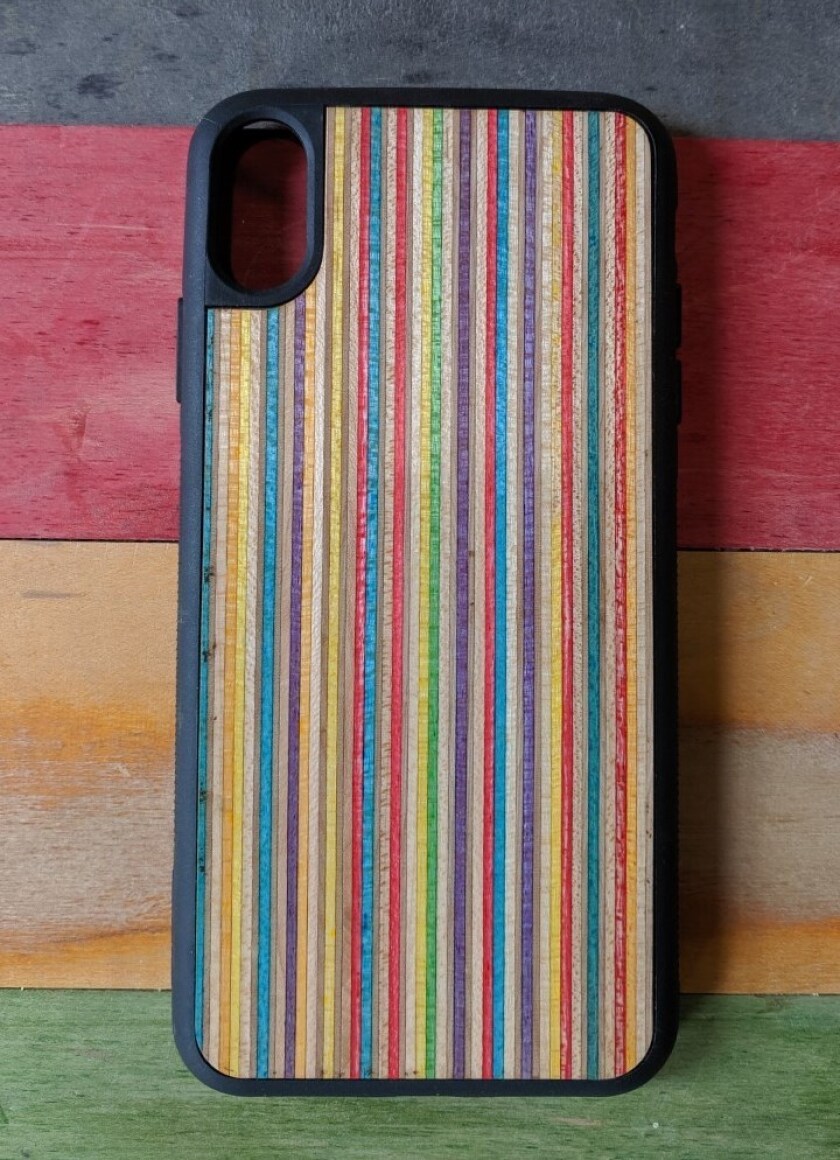 Millions of broken skateboards end up in landfills each year, inspiring artists and designers to find ways to turn them into something new.
Carved takes this upcycling approach to build skateboard-backed phone cases that fit most models of iPhone, Samsung Galaxy and Google Pixel.
Best not to leave this beauty in your back pocket while you skate, though, as it's not 100% slam-proof.
Info: $39, carved.com
Juice magazine jersey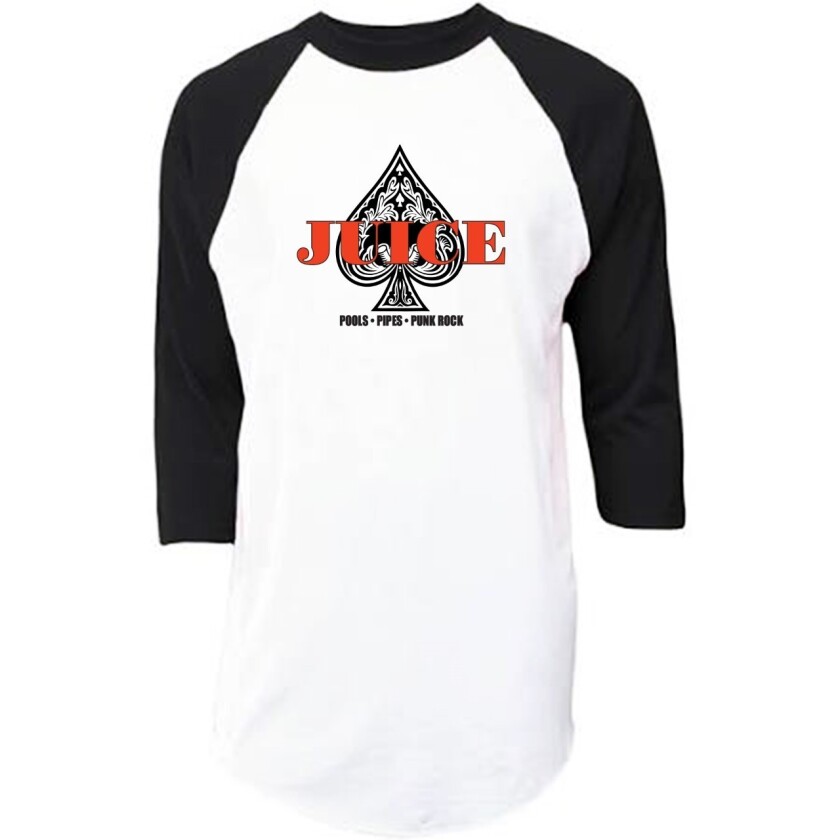 Thrasher tees, long the standard of hardcore skaters, started going Hollywood a few years ago. Venice-based Juice, covering the L.A. skate and music scene since 1993, is as authentic as it gets.
Juice's unisex, cotton jersey features the magazine's mantra — pools, pipes and punk rock — "pipes" referring to the large, concrete, storm-drain variety in which skaters love to roll. Order online or email in advance to pick up at Juice's cool, cozy headquarters, a quick roll away from Venice skatepark.
Info: $21.95, juicemagazine.com
Lonny Hiramoto helmet by S-One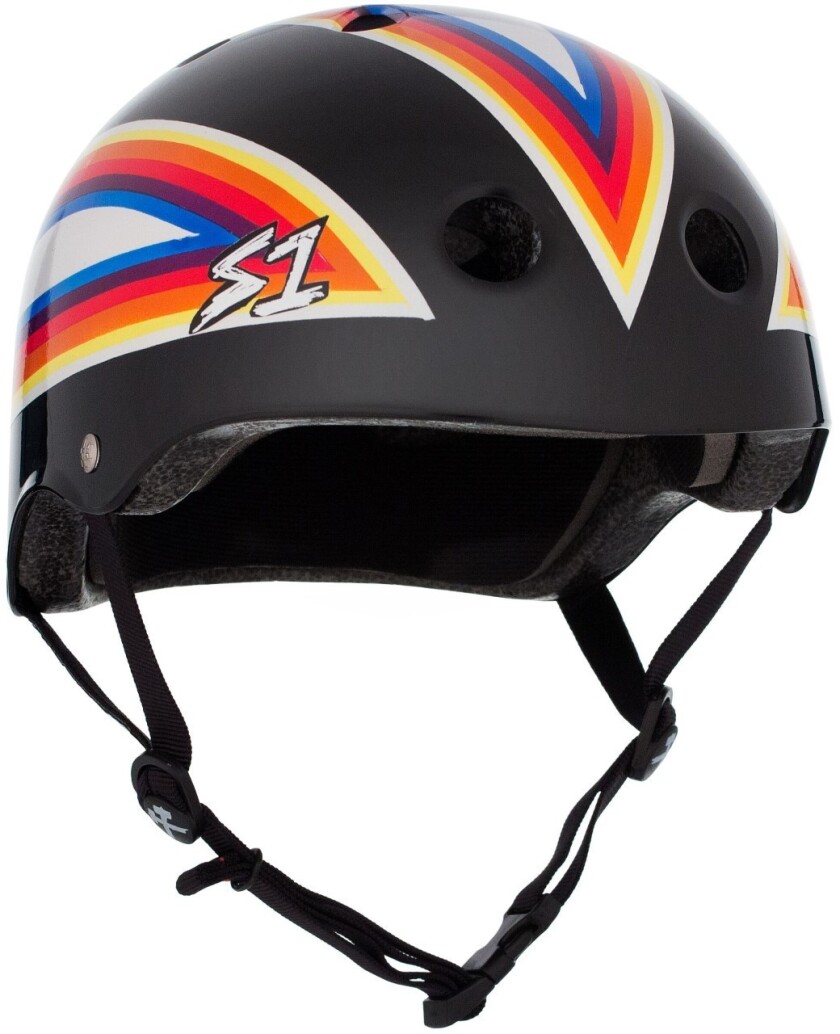 When it comes to choosing a brain bucket, it's best to do your noggin a favor and choose a high-quality helmet specifically designed for skateboarding (bicycle helmets typically do not cut it).
S-One has been at the forefront of safe skate helmet design for years, concocting ways to fend off concussions, for pros and amateurs alike.
The company offers many colors and styles, from basic black to glittery gold, to sleek, full-face helmets for downhill bombers.
The Lonny Hiramoto model pays homage to an unsung hero of the skate world: Hiramoto grew up in Santa Monica and the South Bay and is still competing at 54.
Info: $200, shop.s1helmets.com
Lizzie Armanto Mysterioso Sk8-Hi Pro by Vans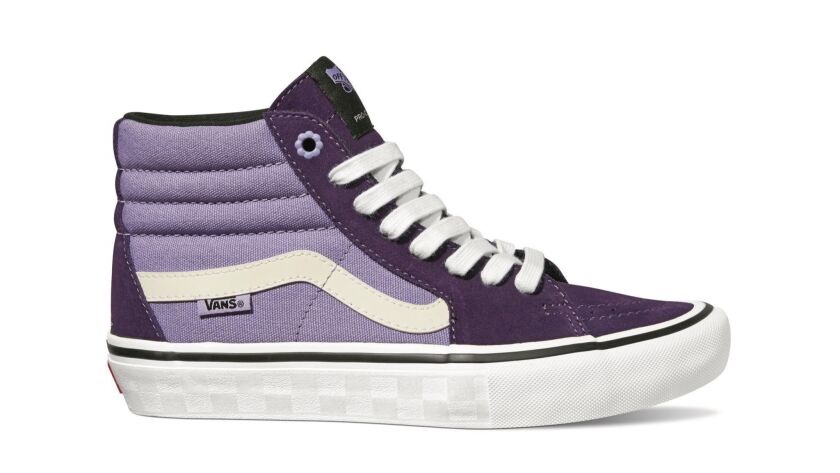 Known for her silky-smooth style and mastery of difficult tricks, pro skater Lizzie Armanto, 26, serves as a roll model for girls around the world. The Santa Monica resident will be representing her father's native Finland at the 2020 Summer Olympics in Tokyo.
Her new line of shoes for Vans feature her favorite color, reminiscent of the purple Doc Martens she wore as a student at Santa Monica High. These are not mall walkers; with well-placed padding and a cushioned insole, these sneaks are built for skating. There's a slip-on version too.
Info: $75, vans.com
---