How to avoid the 'freshman 15'? Better-for-you snacking options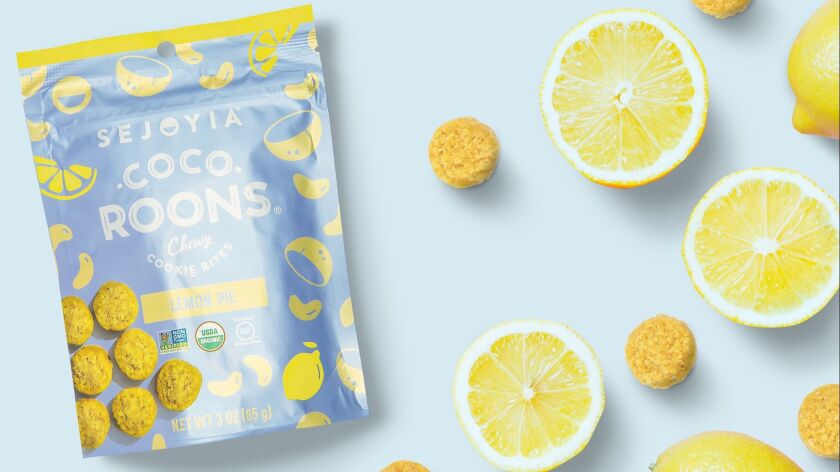 If you're a parent of a college freshman, you're likely having legitimate concerns: Is your son or daughter sleeping enough? Studying? Eating right?
After all, the "freshman 15" — a reference to the weight college students sometimes put on their first year — is a real thing, even if it might not be as much as 15 pounds. (According to a 2015 study put out by research publishing company BMC, freshmen put on anywhere from 2 to 13 pounds in their first year.)
"Lack of sleep, stress … binge drinking, irregular eating patterns" can all lead to weight gain, said Los Angeles-based registered dietitian nutritionist Mascha Davis. Other factors: not knowing what to look for at the grocery store or not being able to afford more healthful options.
Having a stash of the right foods on hand can make all the difference, said Davis, who recommends new college students keep snacks in their mini-fridge like carrot sticks, hummus, tangerines, string cheese and natural sodas and sparkling waters.
But sometimes carrot sticks just won't do. For more substantial, easy-to-prepare, better-for-you foods, here are some ideas for anxious parents to throw into that next care package.
::
There's a reason instant ramen is a staple of the college dorm; it's cheap, quick to prepare and filling. But it's also loaded with sodium and can contains preservatives and MSG. Mike Vinnicombe, founder of food company Mike's Mighty Good in Woodland, Calif., spent five years researching a better instant noodle option. The result is a line of organic, steamed, packaged noodles in flavors like fried garlic chicken, beef pho and vegetarian kimchi. They contain less sodium than conventional noodles, and come in at about 220 calories per serving.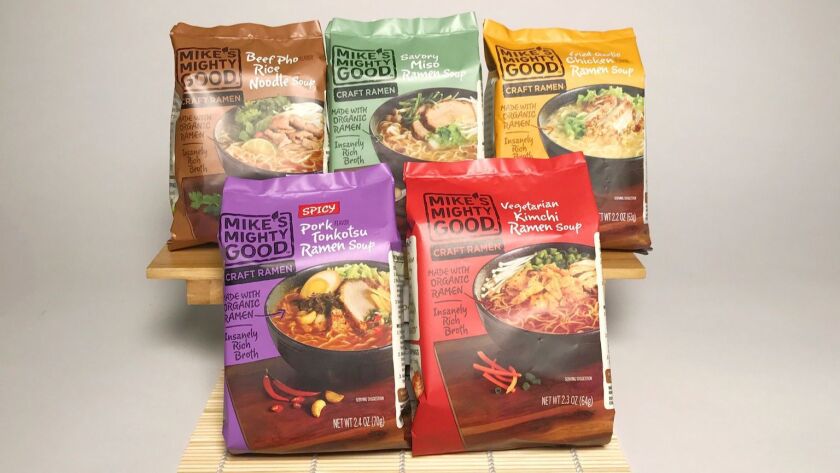 Info: Approximately $2.39 per packet/cup, available at Whole Foods, Sprouts, Gelson's and Bristol Farms. mikesmightygood.com
::
College and pizza go hand in hand. Glendale-based Real Good Foods offers frozen, low-carb, protein-packed pizzas with crust made from all-natural ground chicken and Parmesan and covered with typical sauces and toppings. The 5-inch personal pizzas have between 240 and 270 calories and 4 grams of carbs each, compared with 610 to 830 calories and 70 grams of carbs in a 6-inch version from a conventional pizza place. The company also makes the product in larger and snack-bite sizes, and uses the same low-carb recipe in tortillas for frozen enchiladas.
Info: Personal sized pizzas are $4.50 to $7.50, at CVS, Target, Vons and Ralphs. realgoodfoods.com
::
Late-night snacking in the dorm room is a given. But maybe some of the downsides can be mitigated with lower-in-carbs treats sweetened with maple syrup or coconut nectar instead of refined white sugars. Sejoyia's Coco-Roons are cookie bites in flavors like Lemon Pie, Brownie, Vanilla Maple, Chocolate Chip and Cacao Nib, made from organic cashew flour and dried unsweetened coconut. They are also vegan and gluten-free and have 120 to 130 calories per serving.
Info: $3.99 to $4.49 for a 3-ounce bag. Available at Gelson's, Bristol Farms and Whole Foods. sejoyia.com
::
Liquid calories — in syrup-laden coffee drinks and sugary sodas — quickly add up. Beverage brands are stepping in to dispense better options for those who want more than water, aren't quite at the kale smoothie stage and are finding it hard to wean themselves off cans of pop. From Perrier comes the Perrier & Juice line, made with the brand's carbonated mineral water, juice concentrates and enough sugar to sweeten but to keep the calorie count at 45 calories for an 8.45-ounce serving. The drinks come in combinations like Strawberry & Kiwi, Peach & Cherry and Pineapple & Mango.
And energy drink specialist Red Bull just launched its Organics line of sodas, without the energy factor. Its new Simply Cola drink has about one-third the caffeine in an average cup of coffee and ingredients such as kola nut, ginger, cinnamon, vanilla and citrus. The brand is positioning these as a smarter alternative for an occasional soda pop indulgence at 100 calories in an 8.4-fluid-ounce can.
Info: Perrier & Juice, $3.49 for a four-pack, available at most mainstream stores including Albertsons, Pavilions, Costco, Food 4 Less, 7-Eleven and AM-PM. Organics by Red Bull is $7.28 for a four-pack at amazon.com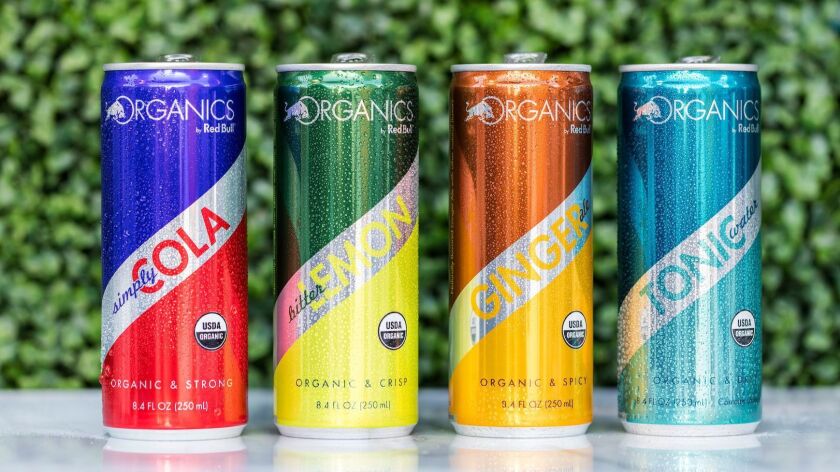 READ ON!
Yes, you can eat your way to beautiful skin
10 high-tech gadgets to help you get to sleep
How 'Scandal's' Katie Lowes hid her psoriasis
7 steps to making your health your No. 1 priority
---