Actress Shalita Grant talks about health and exercise.  (Video by Francine Orr / Los Angeles Times)
Fitness can feel like a race to the bottom: How many pounds can I lose? Can my lunch be lighter? What's the smallest size that'll fit?
Actress Shalita Grant is over the less-is-more attitude. Scratch being skinny. She'd much rather be strong.
"We are given to feeling guilty and ashamed of ourselves," said Grant, 28, who plays a federal law enforcement agent on "NCIS: New Orleans." "We should be talking about loving ourselves with fitness instead of using it to hate or hurt ourselves."
It's an uncommon philosophy for someone in her field, where exercise is often treated as punishment for eating. But Grant -- a Tony-nominated Juilliard alumna and former gym trainer -- believes a healthy body is cause for celebration.
Read on for her five laws of motion, and why she thinks active living should be about tenderness, not torture.
Law No. 1: Set goals
Exercising, Grant says, is a "head job." Most people plunge into a regimen without thinking through their motivations.
"You have to ask whether this is what you really want, what this is about for you," she said. "Are you doing this to please society, your man or your lady, for your job?"
Grant stays fit to prove to herself that she can. She tailors workouts so she can reach goals she sets for herself -- performing pull-ups, for example, or running several miles "without dying."
Our bodies are policed -- our society tells us that loving ourselves can only look one way.
Shalita Grant
Currently, she's trying to be more limber. Much of her 4-feet, 11-inch, 100-pound frame consists of muscle, so she's "stupid strong, like drunk strong." But because flexibility is a challenge, she's trying yoga.
"I don't want to tell myself I can't do something just because I've never done it before," she said.
Law No. 2: Stay on your toes
On the "NCIS: New Orleans" set, Grant often has to be told to slow down because she's outrunning the villains she's supposed to be chasing. She likes to surprise herself by attempting new physical feats.
One shot called for her to be surprised by a shootout while walking up to a house. She was supposed to duck behind a truck and then pop up to return fire. On the fly, she added a tumble-roll to the mix.
"It makes me feel really good about myself -- I can nail this stunt because my body is dope and I'm going to show millions of people what it can do," she said. "My poor stunt double barely gets to work -- she'll come just in case, but for the most part, I'm doing the stunts."
Law No. 3: It's not about winning
The first 5K race Grant ran was a muddy disaster. She didn't train, the humidity felt like pillows in her lungs and she needed to use the restroom throughout. Still, as a competitive woman, she was champing at the bit to go back and clock a better time.
But when she told costar Scott Bakula as much, "he was like, 'Instead of thinking about how to win, think about how great it was that so many people got up early to run, and isn't that beautiful,' " she said.
So try working out with no end-game other than the experience of being mobile, she suggests.
"Move because you can, because you love yourself, because you want to show your kids how to take care of their bodies by taking care of yours," she said. "You only get one, and you're not trading it in."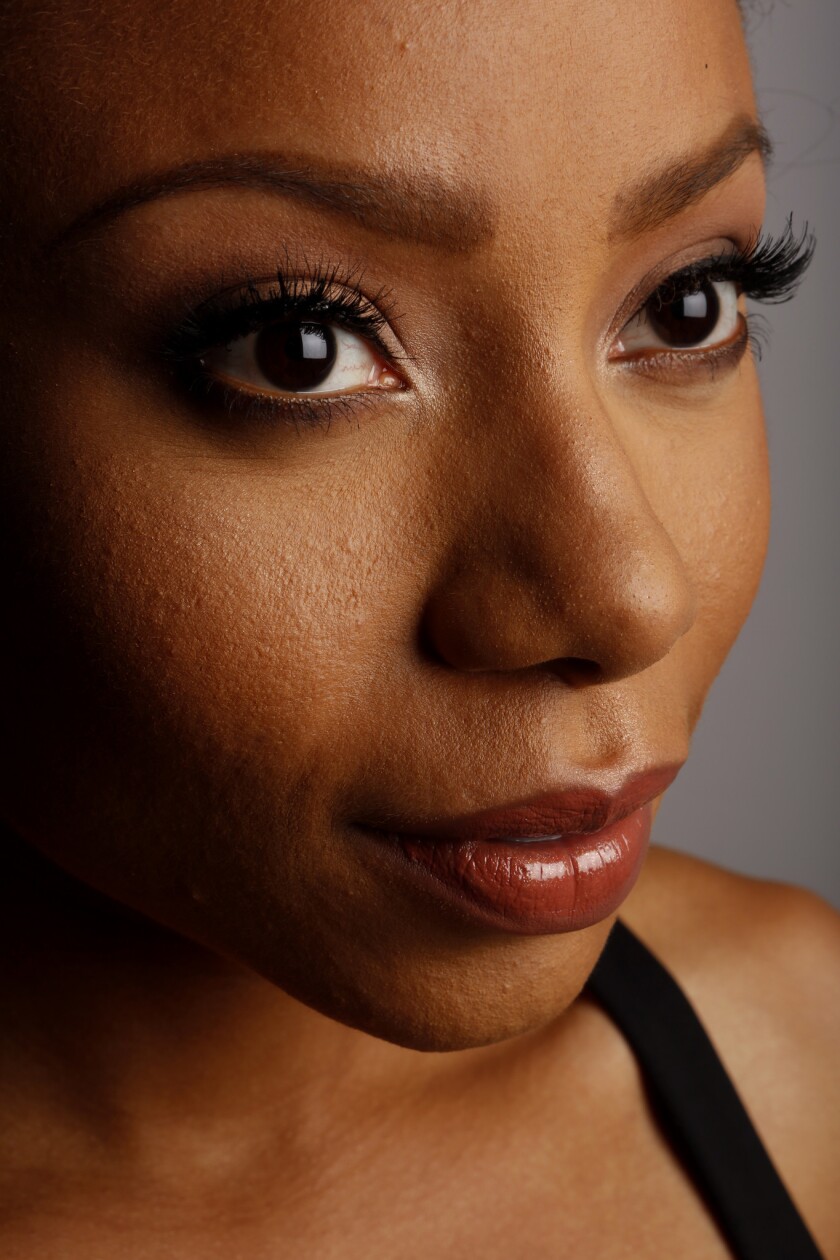 Law No. 4: Make it a lifestyle
When Grant throws parties at her New Orleans house, her home gym often becomes the center of attention.
"We'll have a glass of Champagne and always end up in the back, with people trying things on the machines," she said. "I love that attitude, people taking curiosity and interest in their bodies -- I wish everybody went to the gym and said, 'Ooh, let me see if I can do a sumo squat.' "
It's a mentality that Grant even takes on vacation. Recently, she spent three weeks off work snowboarding in Vail, Colo., and then attending a bikini boot camp at the Amansala Resort in Tulum, Mexico.
"I'm going to do that instead of sitting on a beach eating and drinking," she said. "If you're not enjoying what you're doing, do something else."
Law No. 5: Be grateful
A patriarchal mind-set and a profit-centric fitness industry hobble women with "emotional baggage" when it comes to weight loss, causing them to attempt "stupid" cleanses and other harsh tactics, Grant said.
"That's not good for you, boo," she said. "Our bodies are policed -- our society tells us that loving ourselves can only look one way."
Rather than dwell on the impossible things her body can't do, Grant chooses instead to revel in what it can.
"There are so many people in this world who were born with physical disabilities and medical issues," she said. "It's a privilege to be able to work your body."
READ ON!
Caring for cuts, burns and scrapes: The rules have changed
4 L.A.-area running clubs that are way more than just running clubs
Zendaya explains why 'fearless' is the best compliment you can pay her
---