FDA clears the way for a pill for multiple sclerosis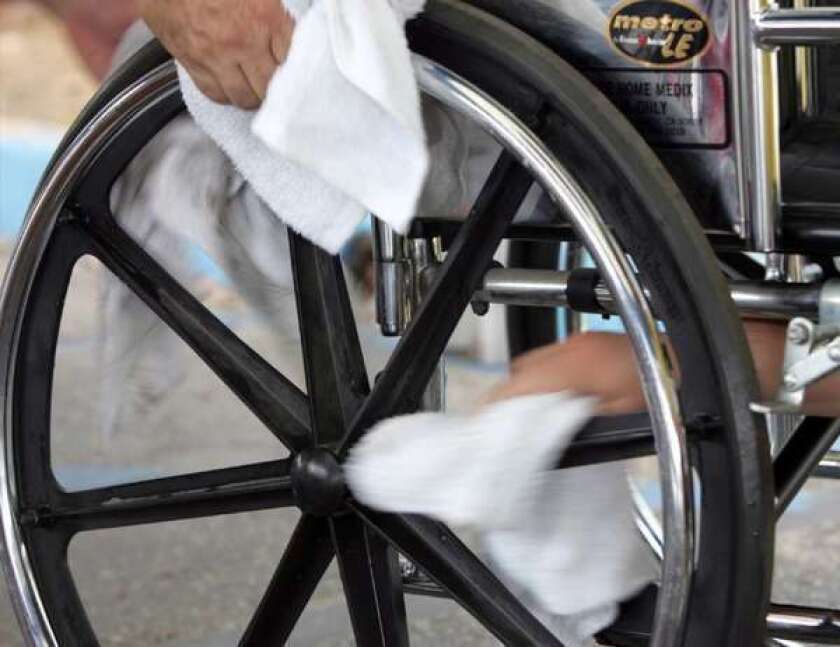 A new oral medication for multiple sclerosis has won the Food and Drug Administration's marketing approval, and is to become available almost immediately to patients suffering from the debilitating auto-immune disease.
Tecfidera is the commercial name for dimethyl fumarate, a capsule that won the FDA's blessing Wednesday as a treatment for relapsing MS, a degenerative brain disorder that can impair mobility, sensation and thinking.
In clinical trial evidence submitted to the FDA by Biogen Idec of Weston, Mass., the medication's maker, Tecfidera reduced the proportion of patients who relapsed when compared with a sham medication. In one of those trials, subjects taking Tecfidera showed less progression of the disease compared with those on a placebo. And both trials found that those taking Tecfidera twice daily developed fewer MS-related lesions in the brain.
The medication was formerly know as BG-12.
Those findings held whether patients had newly diagnosed multiple sclerosis or had seen their multiple sclerosis progress over some years, said Dr. Robert M. Fox, medical director of the Mellen Center for Multiple Sclerosis at the Cleveland Clinic, in a statement issued by Biogen Idec on Wednesday. Dr. Fox serves as a paid advisor to the firm and was lead investigator in one of the Tecfidera's earliest trials.
Common side effects of Tecfidera are flushing and gastrointestinal events, including nausea, diarrhea and vomiting. And though no increased rate of infections were seen in those taking Tecfidera in clinical trials, the medication may lower white blood counts and increase infection risk, the FDA said.
"As with all newly approved treatments, we will learn more about the benefits and safety of Tecfidera over time," said Dr. Bruce A. Cohen, professor of neurology and clinical neurosciences at Northwestern University's Feinberg School of Medicine.
No drug offers a cure for multiple sclerosis, "so it's important to provide a variety of treatment options for patients," said Dr. Russell Katz, chief of neurology products in the FDA's Center for Drug Evaluation and Research. Tecfidera joins nine other medications approved by the FDA -- among them the recently approved fingolimod (Gilenya) and natalizumab (Tysabri) -- for treatment of MS.
Dr. Timothy Coetzee, medical director of the National MS Society, welcomed the addition of a medication to the armamentarium of treatments for the disease.
"With the collaborative focus on MS research around the world, it is an exceptionally encouraging time for those who have been diagnosed with relapsing forms of MS," Coetzee said in a statement.
---