A new pop-up is selling cactus trees for a very L.A. Christmas
Christmas trees can be fraught with memories of holidays past.
They can also be fraught with conflict as family members debate "real" versus "fake" Christmas tree options.
With fewer trees available in California this year, the debate has accelerated.
Is it wrong to want a tree?
And what if the act of buying a tree is just as important as the tree itself?
Culver City retail outlet Platform and Highland Park's Ponderosa Cactus are partnering to offer a fun solution to the debate with Holiday Cacti Wonderland, an unconventional Christmas tree lot that is filled with drought-tolerant cactuses instead of evergreen trees.
Located under the Metro Gold Line, the outdoor pop-up features garland-swathed potted cactuses, seasonal treats from the new Milk Bar truck, complimentary tea from Art of Tea, and colorful furnishings from Bend Goods.
Holiday Cacti Wonderland
Where: Platform, 8850 Washington Blvd., Culver City
When: 11 a.m. to 6 p.m. Fridays through Sundays through Dec. 23.
Info: platformla.com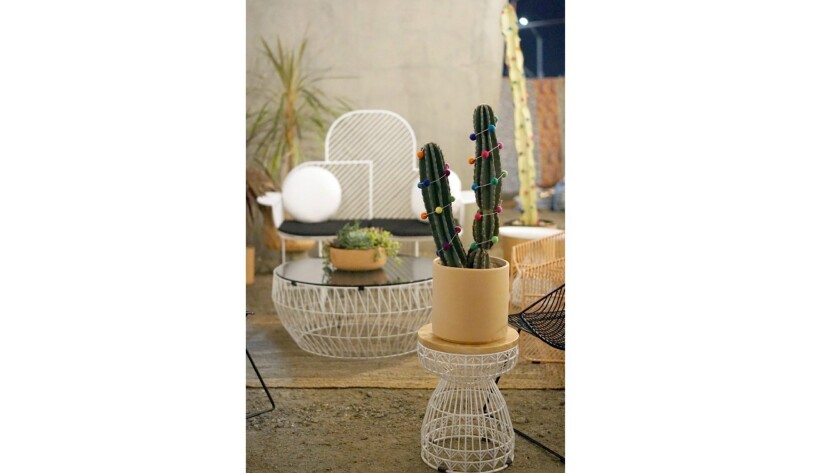 ALSO:
Why woodworker (and actor) Nick Offerman wants you to unleash your inner crafter
Makers: After two years spent working in his garage, a woodworker distinguishes himself
Meet the Makers: A SoCal artist weaves her way to a new career
Makers: Ceramist Pawena Thimporn goes bold and big with her pieces
---