Look like a supermodel in the kitchen: Chrissy Teigen's new line for Target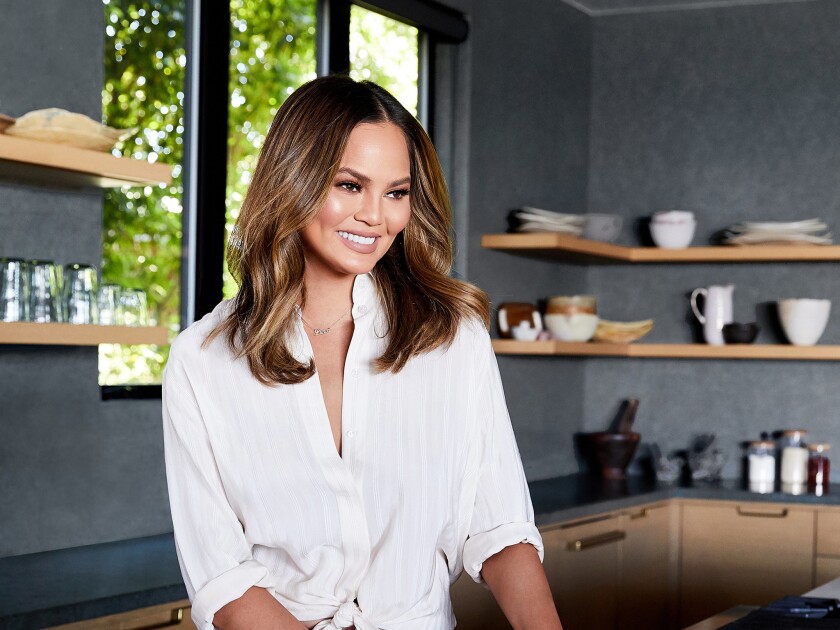 As if killer cheekbones and a highly anticipated second cookbook aren't enough, Chrissy Teigen, the Los Angeles-based model-turned-author-and-entrepreneur is on her way to world domination one cast iron Dutch oven and casserole dish at a time thanks to Cravings by Chrissy Teigen, her new line of tableware and cooking tools launching Sept. 30 exclusively at Target.
We've come a long way from supermodels who never ate in public to one who celebrates good food and home cooking from a perch on the bestseller list. And to that we say, hallelujah and pass the Crispy Potato Smashies.
Hitting Target shelves just days after the publication of her newest cookbook, "Cravings: Hungry for More," the new 40-piece collection of serving dishes and cookware is priced from $3.99 for drinking glasses to $139.99 for a 12-piece cookware set.
If you're one of Teigen's 20.4 million followers on Instagram you can probably imagine what the line is going to look like because she designed it after the kind of pieces she likes to use (and photograph for social media fans) at home.
Teigen (pronounced Tie-gen, for the record) said in a released statement that her favorite item in the collection is the 7-inch Santoku knife ($14.99) with serrated edge and wood handle, a hybrid of the two knives she uses most in her own kitchen.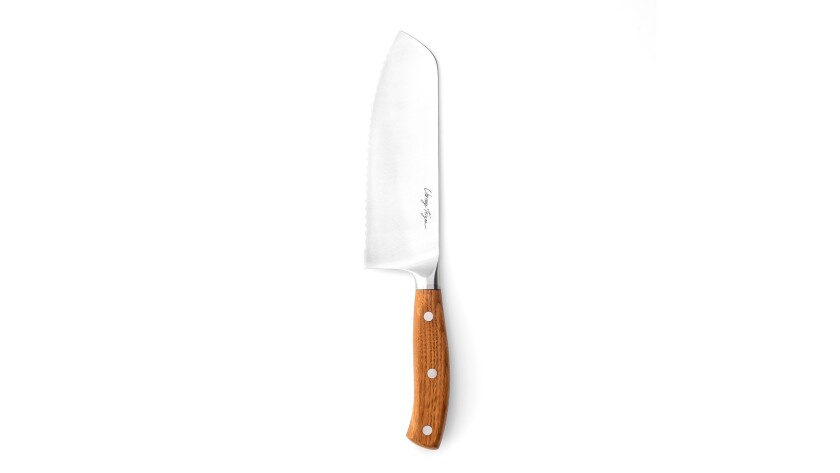 Her organically shaped Stoneware Collection includes dishes, bowls, cups, saucers and pitchers with a rustic white glaze, raw edges and an artisanal feel. Featuring the kind of wabi-sabi imperfection that can skew modern contemporary or cozy, country cottage, the dishes and associated serving pieces strive for a timeless look with character.
Inspired by her own darling, Insta-famous kids and crooner husband, John Legend (Does she make him sing for his supper? Um, because we probably would ...), the family-friendly collection features a 5-quart aluminum non-stick everyday pan with lid ($29.99), an embossed stoneware bakeware casserole dish ($24.99) you don't have to hide, and an oval stoneware debossed appetizer platter ($16.99) perfect for serving up nibbles at the next book/wine club soiree, or wrapping up and giving as a gift for the holidays.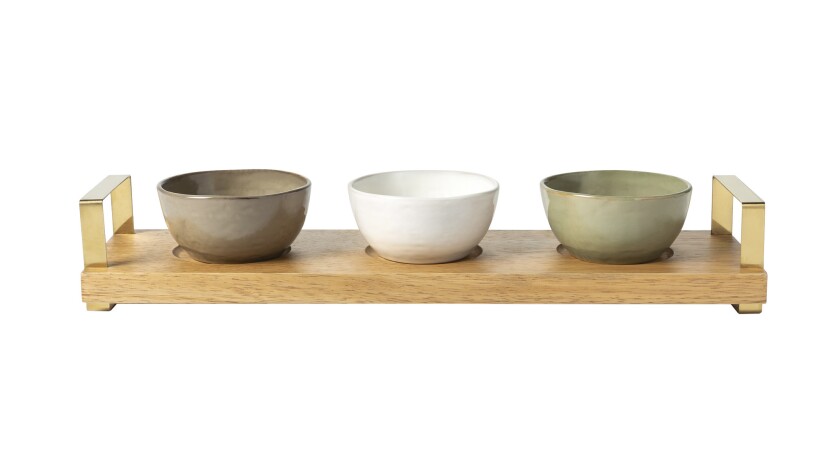 If you've always wondered how to look like a supermodel in your kitchen, this might be just the ticket. Sports Illustrated should have us on speed dial in no time.
Bonnie McCarthy contributes to the Los Angeles Times as a home and lifestyle design writer. She enjoys scouting for directional trends and reporting on what's new and next. Follow her on Twitter @ThsAmericanHome
ALSO
How designer Nate Berkus blended old and new in his L.A. kitchen remodel
They found a real estate unicorn: A house with great 'bones,' ready for decorating
You've never seen a kitchen island sink like this
How online art galleries are serving up talent — and sales — without the 'tude
---