Explore pop-up galleries, artists' studios and more along the Los Angeles River at the Frogtown Artwalk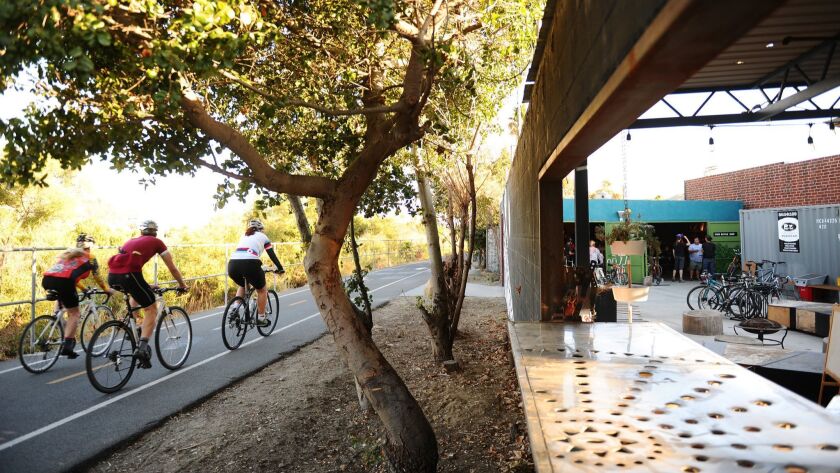 Combine art studio tours, a chalk walk for kids and Salazar's Sonoran barbecue and what do you get? The 11th biennial Frogtown Artwalk, a car-free event held Sept. 22 in the thriving arts community located next to the Los Angeles River.
Things kick off Sept. 15 at Evolve Project LA when artist Leo Limón plans to paint several of his River Catz on the back wall of businesses facing the L.A. River bike path. Expect two of the iconic cat faces and stenciled versions that the public can complete during the Artwalk.
For the record:
10:40 a.m. Sept. 13, 2018An earlier version of this post said the Frogtown Artwalk was held annually. It is held every other year.
Noted artist Michael Todd will open his Frogtown studio and share recent artworks along with artists Tate Ellington, Christian Kasperkovitz, Arturo Mallmann, Clare Hebert, Mara Hesed, Milagro Flix, Kathleen Klein-Wakefield, Grove Pashley and Ed Houlemarde, among others.
The Light Riders, who specialize in creating LED-based visual displays, will create a site-specific, interactive light installation along the river path that runs from Spoke Bicycle Café to Evolve Project with four River Catz lanterns by Limón. At the midpoint (La Colombe Coffee Roasters), the public can program the lights to change color, pulsate and move.
In addition to live music on multiple stages, dance performances and food trucks, Ryan Griffin of Projected Visions will create a site-specific installation projected on the underside of the 2 freeway on-ramp as it passes over the river path.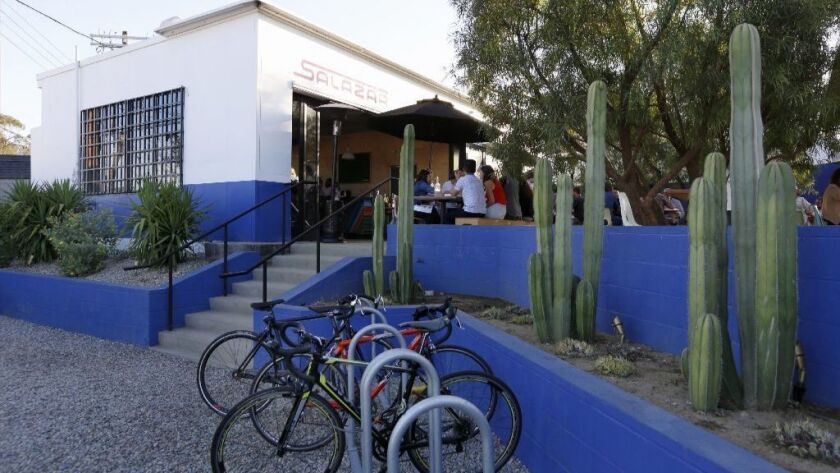 What: Frogtown Artwalk
When: 4 to 10 p.m. Sept. 22
Where: Frogtown Artwalk stretches alongside the Los Angeles River bike/walkway from Fletcher down to Glover Place. Visitors can travel between sites by walking, biking or catching free pedi-cabs along the River. There will be three ride-share drop-off stations along Riverside Drive.
Cost: Admission is free.
Info: FrogtownArts.com
MORE ON FROGTOWN:
Frogtown: A wonderfully weird creative hub blossoms along the L.A. River
Neighborhood Spotlight: Elysian Valley is leaping toward new heights
Strolling the L.A. River, before it all changes
Twitter: @lisaboone19
For an easy way to follow the L.A. scene, bookmark L.A. at Home and join us on our Facebook page for home design, Twitter and Pinterest.
---