Novogratz pop-up at Fred Segal offers high-low mix of furnishings, art and accessories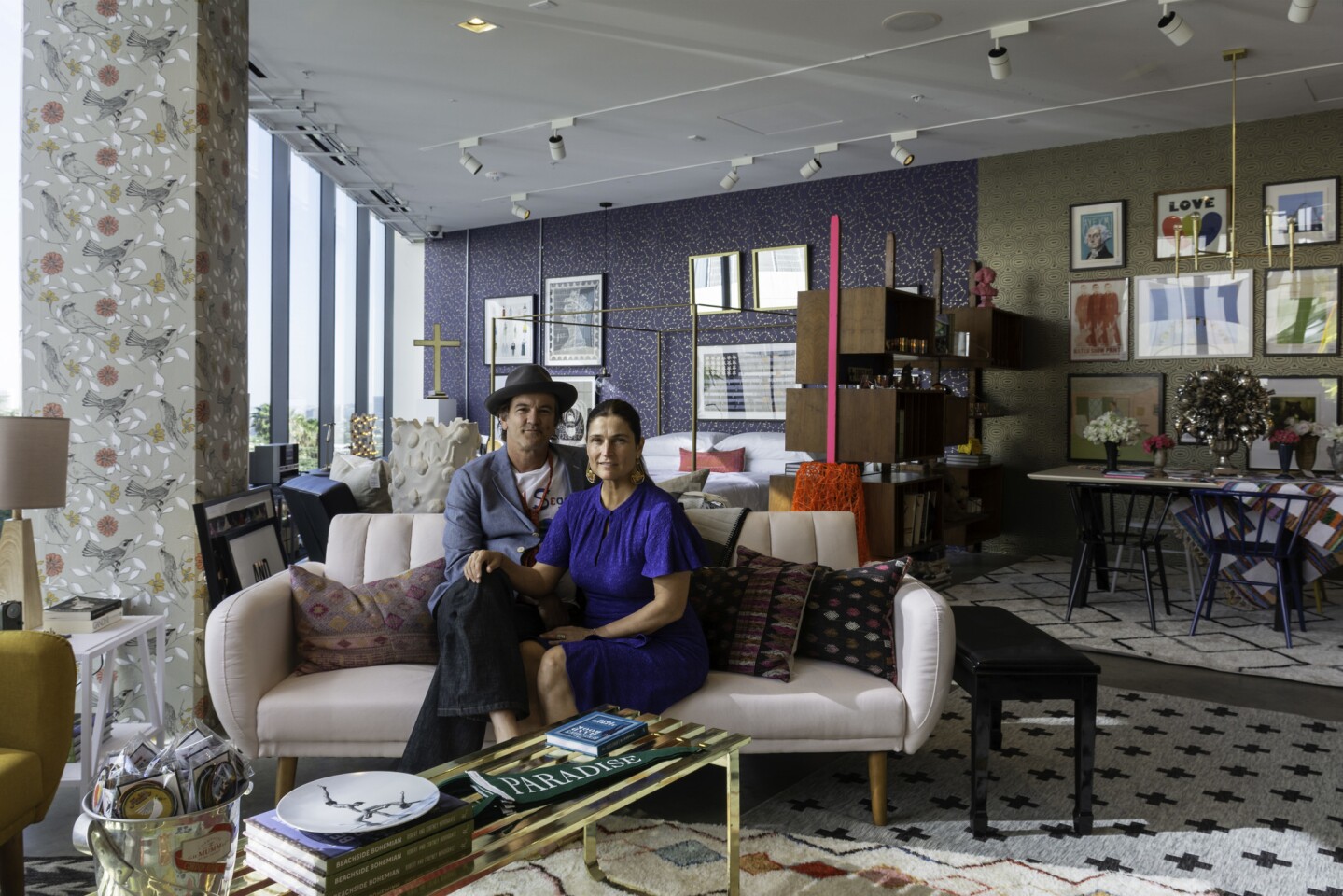 Robert and Cortney Novogratz have teamed up with Fred Segal for a month-long pop up shop running through July 6 at the retailer's West Hollywood showroom.
(Staci Marengo )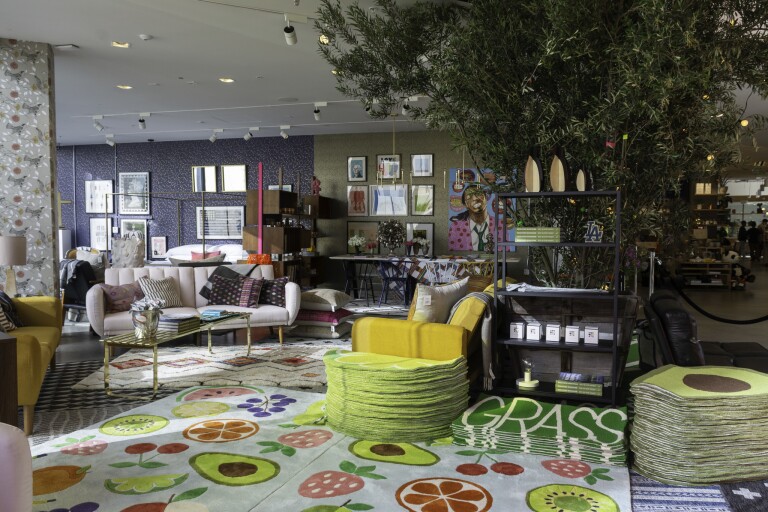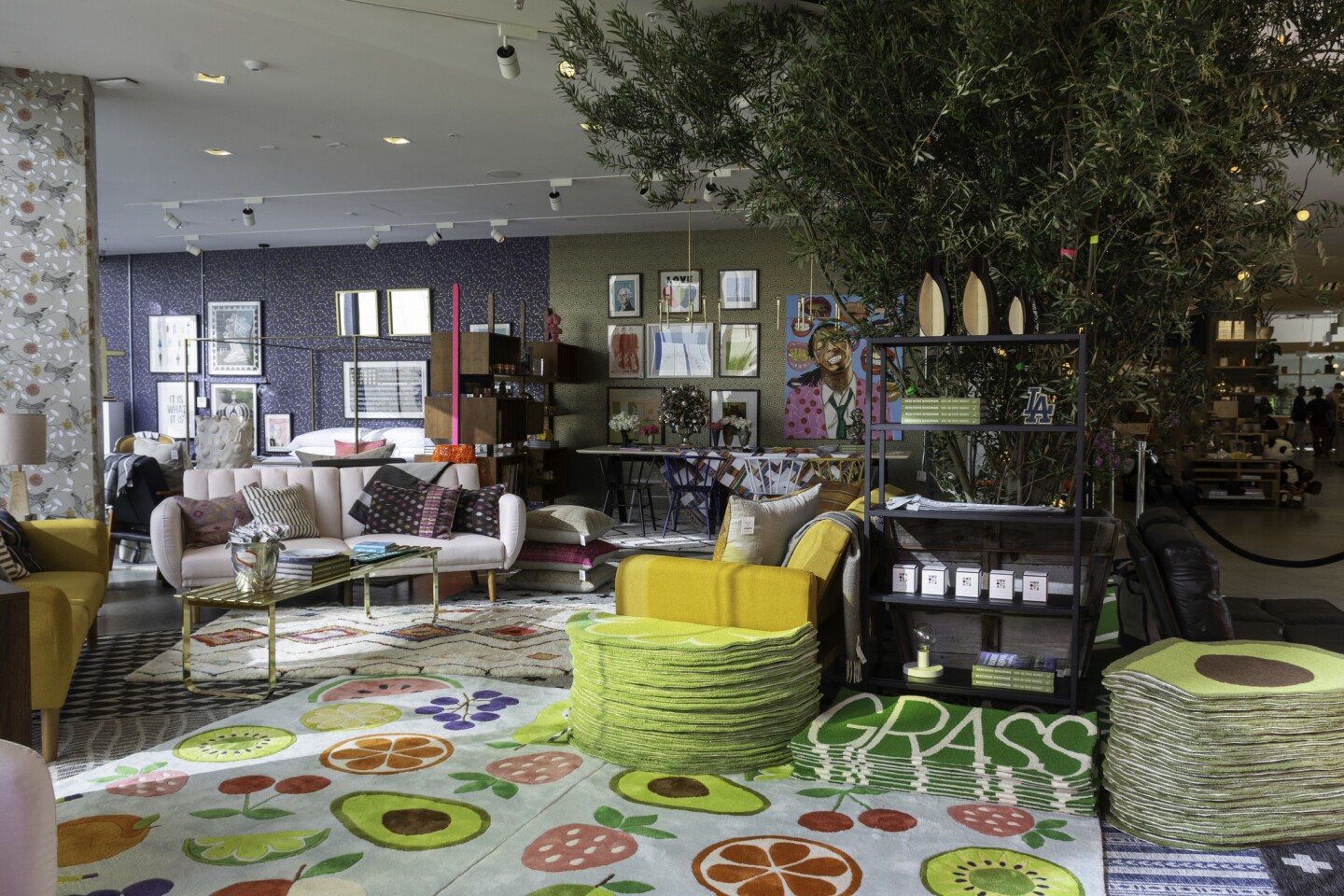 The pop-up includes inexpensive doormats, furniture, rugs and one-of-a-kind pieces from the Novogratz's personal collection.
(Staci Marengo )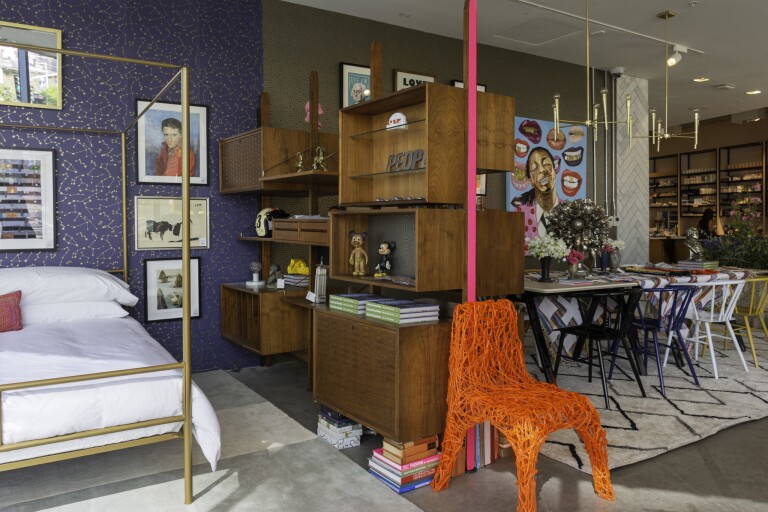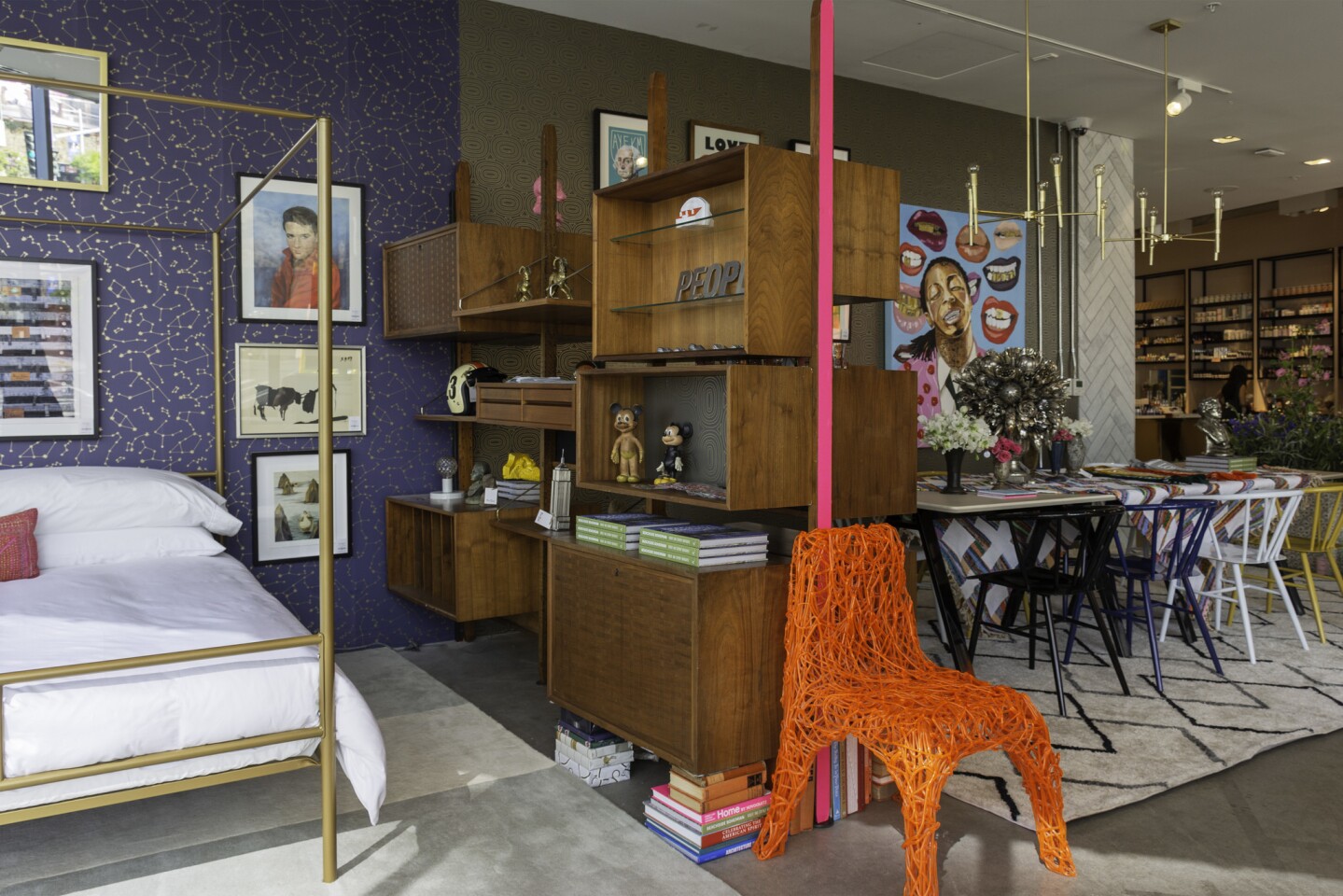 One-of-a-kind furnishings include British designer Tom Dixon's extruded plastic chair.
(Staci Marengo )
Constellations tempaper, a self-adhesive, removable wallpaper ($40 per roll), is installed in the bedroom vignette. The bedframe is being released online this week in gold and black.
(Staci Marengo )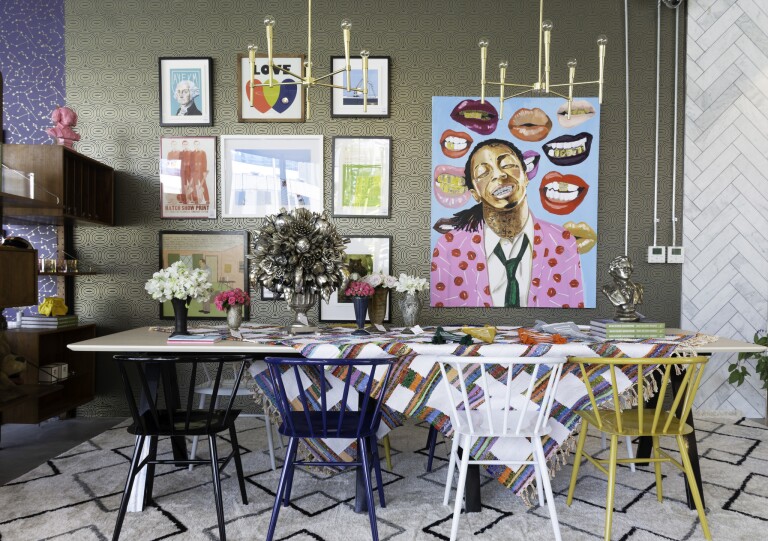 In the mix: Vintage pieces, Campbell country chairs, ($79 a piece), the Felix rug ($679) and a Pop Art painting by Louisiana-based artist Ashley Longshore.
(Staci Marengo )
After living in Los Angeles for nearly four years, husband-and-wife designers Robert and Cortney Novogratz have installed a month-long pop-up shop at Fred Segal inspired by their new West Coast lifestyle.
The pop-up is a colorful and comfortable interactive mix of "high and low" furniture, art and accessories spanning $29 doormats to $50,000 one-of-a-kind collectibles hand-curated by the former New Yorkers (and parents to seven kids), who became household names with their house-flipping shows "9 by Design" and "Home by Novogratz" on HGTV.
Shoppers will find Pop art by Louisiana-based painter Ashley Longshore, prints and sculpture by British artist Ann Carrington along with Novogratz-designed linen futons priced at $259 and country-style dining chairs sold for $79 a piece.
A selection of the Novogratz's self-adhesive, removable wallpapers are installed in vignettes decorated with the couple's area rugs, books, candles and some vintage lighting. Many items, such as decorative throw pillows and an extruded plastic chair by British designer Tom Dixon, are being sold exclusively at the pop-up.
"The Novogratz are a creative force in design today, in so many ways," said John Frierson, president of Fred Segal. "We love that they've made their home in L.A. and are part of our creative community here at Fred Segal Sunset."
"High Meets Low: The New American Dream"
Where: Fred Segal, 8500 Sunset Blvd., West Hollywood.
Hours: 10 a.m. to 9 p.m. Mondays through Saturdays, 11 a.m. to 6 p.m. Sundays, through July 6.
Info: fredsegal.com
Twitter: @lisaboone19
For an easy way to follow the L.A. scene, bookmark L.A. at Home and join us on our Facebook page for home design, Instagram, Twitter and Pinterest.
ALSO:
My Favorite Room: In Cortney Novogratz's 'castle,' the design aesthetic is egalitarian
We asked 5 experts to design the perfect Thanksgiving tablescape
More Southern California home tours
---