Rams Super Bowl party playbook: How to score on your home turf
On Super Bowl Sunday, some of the most critical plays will be taking place in homes around the Southland as friends and families gather to eat, drink and cheer the Los Angeles Rams, or in some cases that other team, to victory.
We asked local party and event planners to share some last-minute coaching advice for creating a successful sideline soiree while avoiding unnecessary party fouls and learned that earning MVPP (most valuable party planner) status may be easier than you think.
First down
"The first step to party planning is figuring out the feeling you want to convey," said Connie Shen, co-founder of Los Angeles-based Happy Hour Agency specializing in creative hospitality experiences. For a Super Bowl party, think casual fun with friendly rivalry thrown in for good measure.
Game plan
"Make a list," said Lulu Powers, Los Angeles-based entertainologist/cook/creator/cocktail maker. "It's a party-planning cheat sheet."
At the top of the list, write: "Keep it simple."
Streamline
Monelle Totah, co-proprietor of Hudson Grace at the Brentwood Country Mart in Santa Monica, said the Chili for a Crowd recipe from "The Silver Palate Cookbook" is one of her party go-tos: "I do it all the time and it's so easy." For everything else, buy chips and dips and a few other snack foods. "I wouldn't [make] a lot of little things," she said.
Try this beef chili beans recipe »
Penalty flag
There's also no shame in serving up a platter of something catered or store-bought (fried chicken) — as long as it's not presented on the plastic platter it came on. "Visual presentation is everything," Totah noted. Ditch the take-out trays.
Pre-gaming prep
Make or assemble as much of the menu as you can the day before.
Set the buffet table and gather serving platters and bowls, then tag them with sticky notes to show what goes where. "It will help you remember what you need and you might realize you don't have a salad bowl big enough or need 12 more glasses," Totah said.
Draft a team
Consider hiring a local teen or posting a help-wanted listing on Taskrabbit.com for backup with kitchen duty and tasks like keeping bowls filled, passing trays, clearing trash, etc. "It just makes life easier having someone helping you," said Powers.
"If you really want to go all out, hire a bartender to make cocktails and have them wear your team's jersey… or a [team] baseball hat. It's going to that little extra effort that makes a difference."
Decor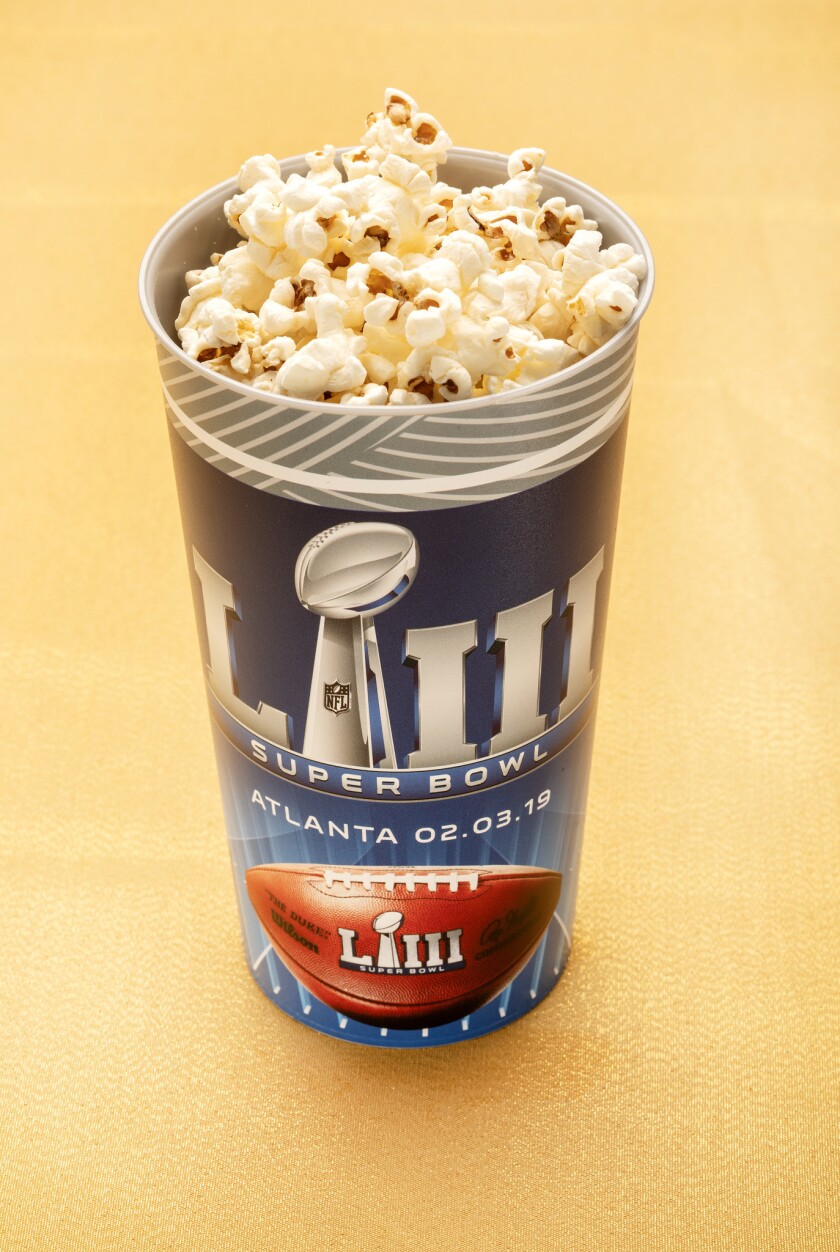 Setting the mood includes everything from streamers in team colors to serving bowls and themed desserts. Powers suggests laying artificial turf down on the serving table with team-specific drinks and snacks on opposing sides: "it automatically looks like fun." Consider signature cocktails or DIY fan labels on the beer.
For last-minute deals, scout your local Party City, Dollar Tree and other budget-friendly stores for themed decor. "You can make something very affordable look elevated and fun," said Chen. "We also like to find cool vessels for serving our cocktails and snacks. When guests come in they feel very welcomed because they can see there's been some effort put into it."
Don't forget:
Napkins, three times the amount of ice you think you will need and trash cans. "I know that's not sexy or glamorous, but little things like trash cans keep the space looking nice," Chen said. "It's the little operational details that end up pulling everything together."
Winning play
"I think the best tip I can offer is that once the party has started, the party has started," Chen concluded. "The most important thing you can do for yourself is try to have some fun and enjoy."
Bonnie McCarthy contributes to the Los Angeles Times as a home and lifestyle design writer. She enjoys scouting for directional trends and reporting on what's new and next. Follow her on Twitter @ThsAmericanHome
ALSO
How designer Nate Berkus blended old and new in his L.A. kitchen remodel
They found a real estate unicorn: A house with great 'bones,' ready for decorating
You've never seen a kitchen island sink like this
How online art galleries are serving up talent — and sales — without the 'tude
---