Exclusive: 'Seinfeld' vet Larry Charles explores the 'Dangerous World of Comedy' in Netflix docuseries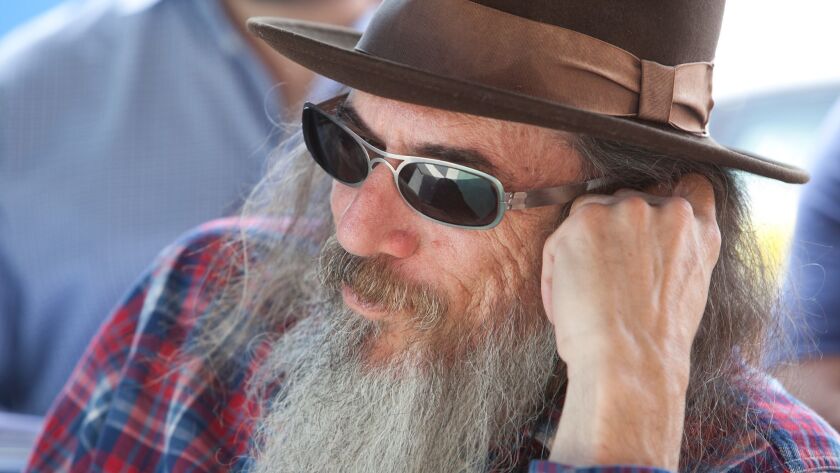 In the debut trailer for the Netflix docuseries "Larry Charles' Dangerous World of Comedy," the narrator says: "It takes brave people to make dangerous comedy." This seems to be the angle that Charles — a "Seinfeld" and "Curb Your Enthusiasm" executive producer — is going for as the trailer spotlights different parts of the world and concentrates on individuals and what they may have gone through to get where they are as comedians.
In the first episode of "Dangerous World of Comedy," Charles, who is also the director of "Borat" and "Bruno," visits Iraq and Liberia to talk about comedy in two places that are either in the midst of war or recovering from it.
It's these situations — not all are life-threatening from what's seen in the trailer — that the docuseries will center on as the show travels to "unlikely" places where comedy has taken root such as parts of Russia, China, India, Iran, Nigeria and Turkey. The show also aims to tackle themes of race and gender and to examine how comedy helps people cope with tragedy.
"Dangerous" is executive produced by Charles, Joe Russo, Anthony Russo and Mike Larocca under their nonfiction label, Roam Pictures.
"I am grateful to Netflix for giving me the opportunity to tell this honest and harrowing and heartbreaking story of comedy in the face of war and violence and death," Charles said in a statement. "Comedy as a tool of rebuilding, as an instrument of healing and as a weapon of truth. From Somalia to Iraq to right here in the United States, comedy is essential to our survival."
The series is scheduled to begin streaming on Feb. 15.
Follow me on Twitter: @Storiz
---