They used to be rulers of their African or Arab countries. Today they are dead, deposed or driven from their homelands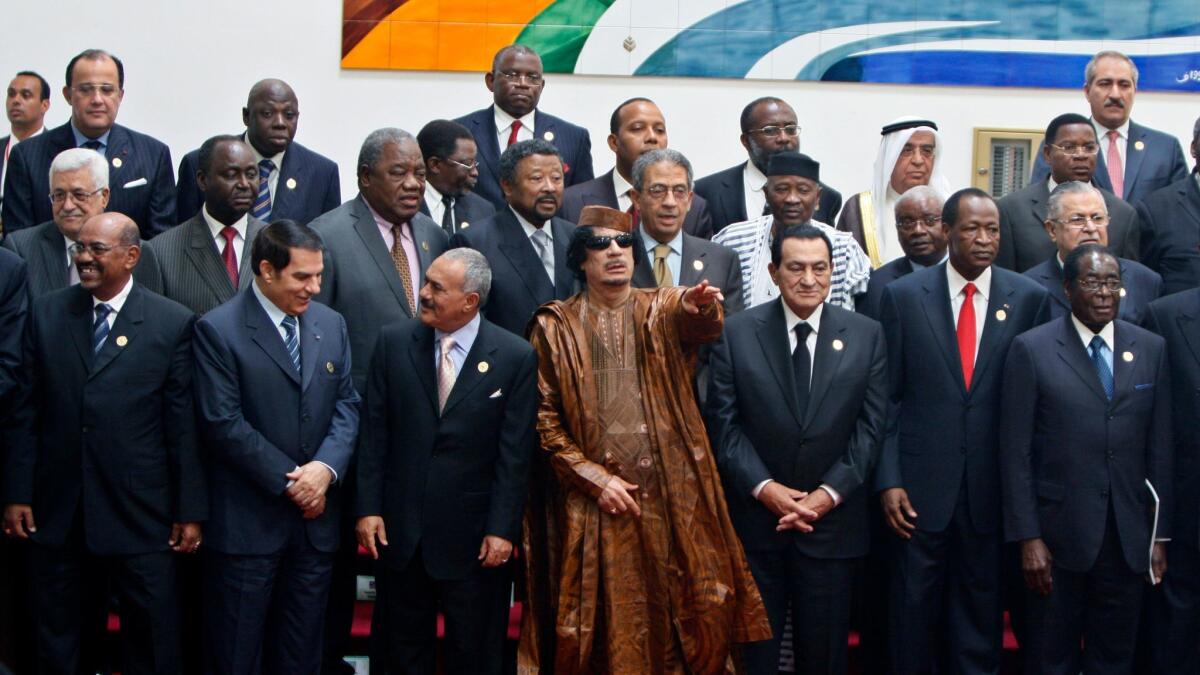 On Oct. 10, 2010, at an Afro-Arab joint summit in the Libyan coastal city of Surt, more than two dozen Arab and African leaders posed together for a group picture.
What a difference seven years has made.
In a sign of the changes that have swept the region, many of those leaders are gone. Some have been killed, others forcibly removed from power, and still others banished from their homelands.
Here is what happened to the front row, from left to right:
The former army commander has been in power in Sudan since seizing control in a coup in 1989, as a long-running conflict was raging between the country's north and south. When that conflict was settled in a 2005 deal, another erupted in Sudan's western region of Darfur. The International Criminal Court has issued an international arrest warrant for 73-year-old Bashir, whom it accuses of perpetrating war crimes and crimes against humanity.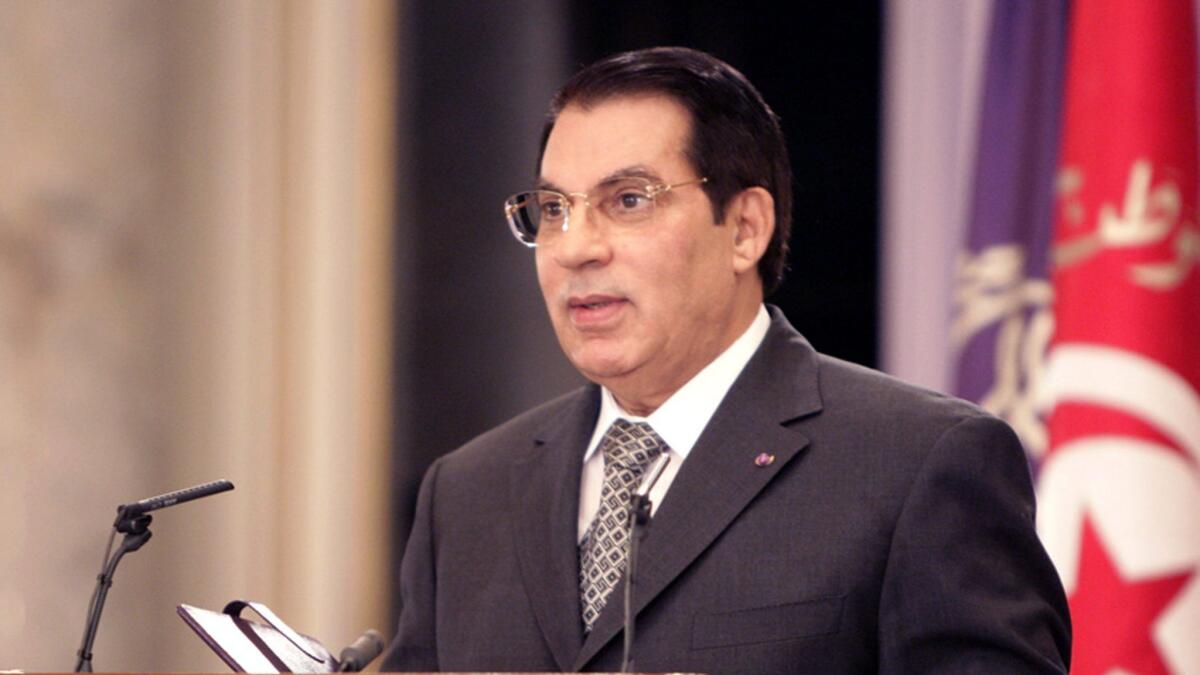 He assumed the presidency of Tunisia in 1987 after his predecessor was deemed incompetent. In 2009, Ben Ali was reelected for a fifth term. Each of his victories came with a majority that seemed impossibly huge. As discontent with his rule boiled over in 2011, Ben Ali announced that he would not seek another presidential term in 2014. But that overture came too late. He was forced to flee to Saudi Arabia that January. The following year, a Tunisian court sentenced him in absentia to life in prison for inciting violence and murder. A military court imposed an additional life term in 2013 for his violent suppression of demonstrations against him. He is now 81.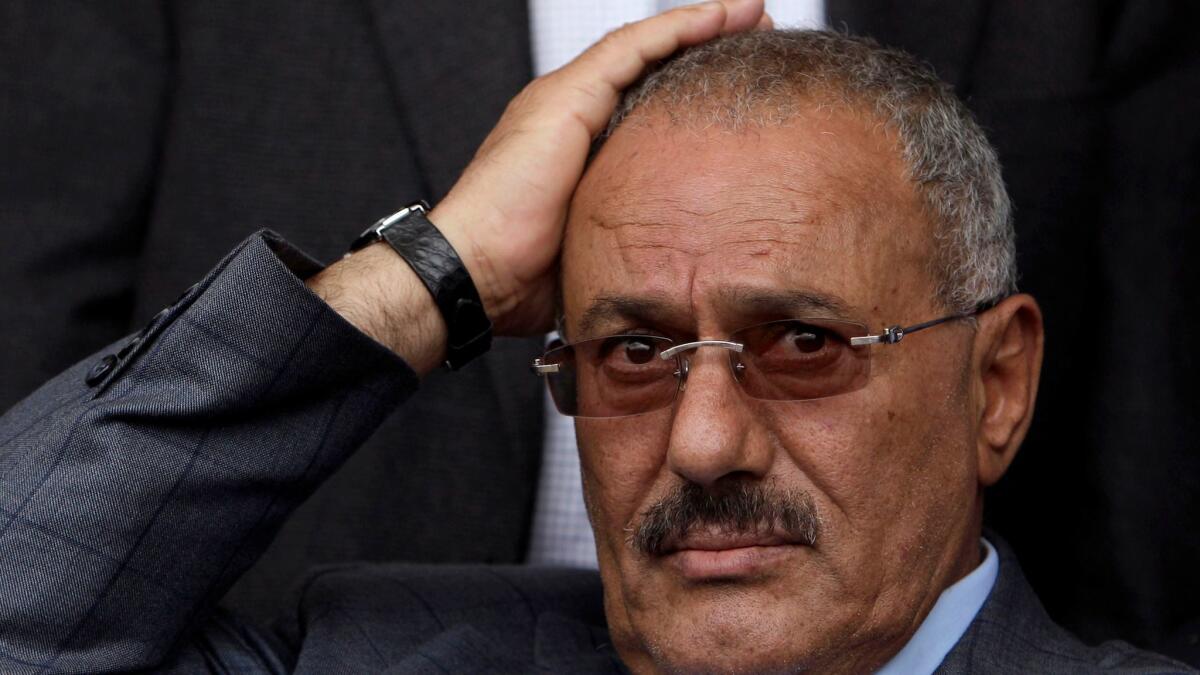 He ruled Yemen for more than three decades and conspired with Iranian-backed rebels to topple his successor. Though ousted during the "Arab Spring" protests, Saleh remained a powerful force in the country. On Monday, reports emerged that the 75-year-old had been killed as fighting raged between Houthi rebels, whom he once supported but recently turned against, and a Saudi Arabia-led coalition that backs the country's globally recognized government.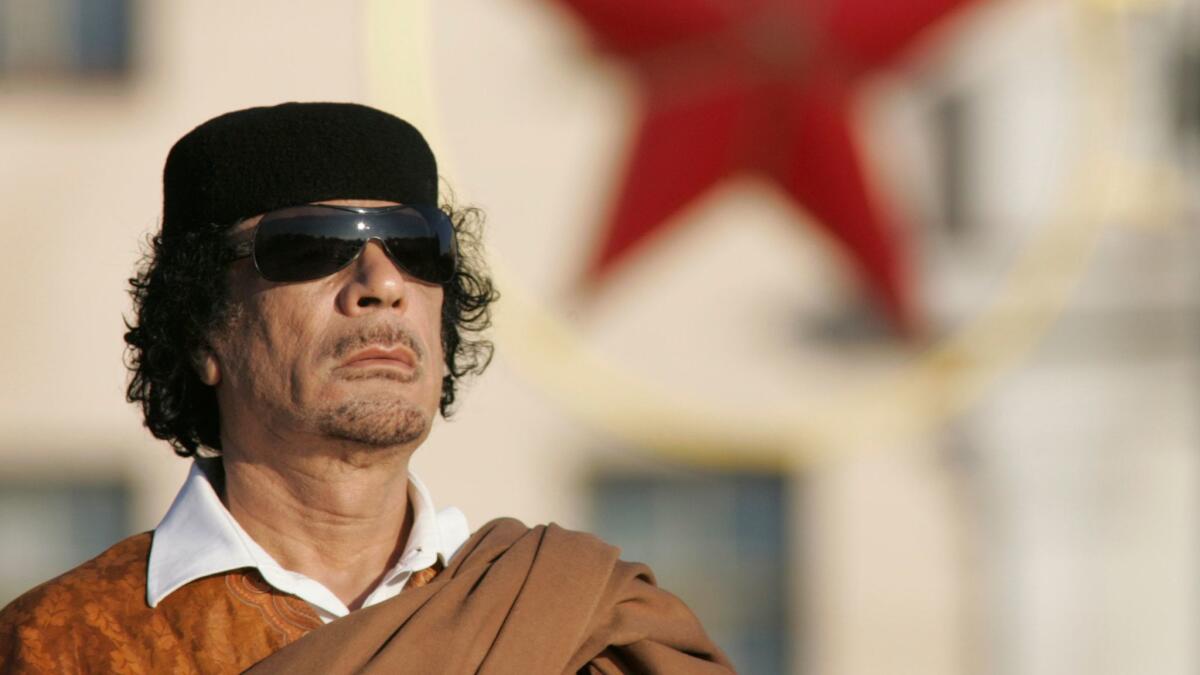 Taking power in a coup in 1969, he ruled Libya with an iron fist for more than four decades until he was overthrown in a NATO-supported popular uprising — part of the so-called Arab Spring protests that swept the Middle East in 2011. Kadafi, 69, was ultimately captured and killed that year, but not before the International Criminal Court issued a warrant for his arrest on charges of crimes against humanity.
He became Egypt's president in 1981 and ruled the country for almost 30 years until he was toppled in a wave of mass protests in February 2011. Charged with conspiring to kill more than 200 protesters who wanted to oust him, he was put on trial and in 2012 sentenced to life in prison. Because of poor health, Mubarak, now 89, was mostly kept in custody at a military hospital until he was acquitted by Egypt's highest appeals court in March.
He took power in Burkina Faso in a 1987 coup. His victories in four subsequent elections were widely considered to be the result of fraud and political intimidation. In 2014, his attempts to amend the country's constitution to allow him to seek reelection the following year sparked a mass uprising that ultimately forced the now 66-year-old to resign and flee the country to neighboring Ivory Coast.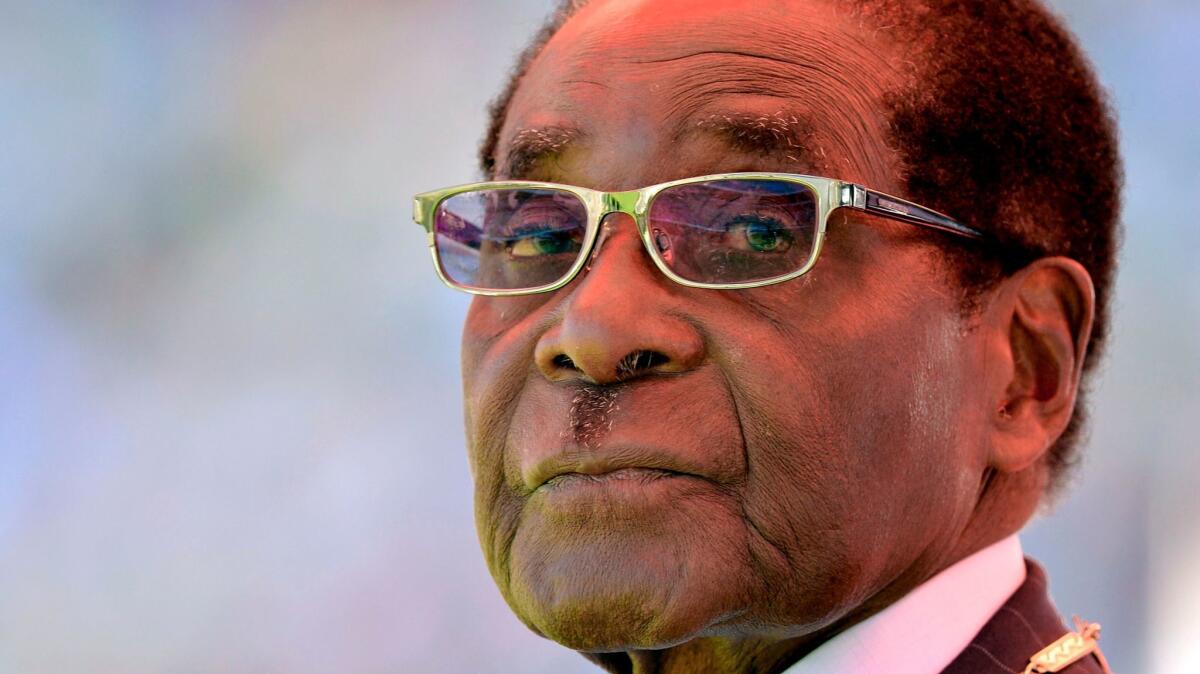 In November, the once-respected liberation leader of Zimbabwe was forced to relinquish his 37-year hold on power in the face of possible impeachment. Numerous attempts to remove the 93-year-old Mugabe by the ballot box failed despite autocratic ways that made him an international outcast. His ultimate undoing came Nov. 6 when he fired his vice president to make way for his wife to succeed him. Ruling party veterans of the liberation struggle opposed that plan, leading to a military takeover of the country.
For more on global development news, see our Global Development Watch page, and follow me @AMSimmons1 on Twitter
Sign up for Essential California for news, features and recommendations from the L.A. Times and beyond in your inbox six days a week.
You may occasionally receive promotional content from the Los Angeles Times.