Tens of thousands of fans come out for Capitals' Stanley Cup championship parade [Photos]
The Stanley Cup-winning Washington Capitals celebrated the city's first championship in one of the four major professional sports in 26 years with a parade down Constitution Avenue on Tuesday.
Tens of thousands of fans lined the route, including hundreds on the steps of the National Archives creating a sea of red.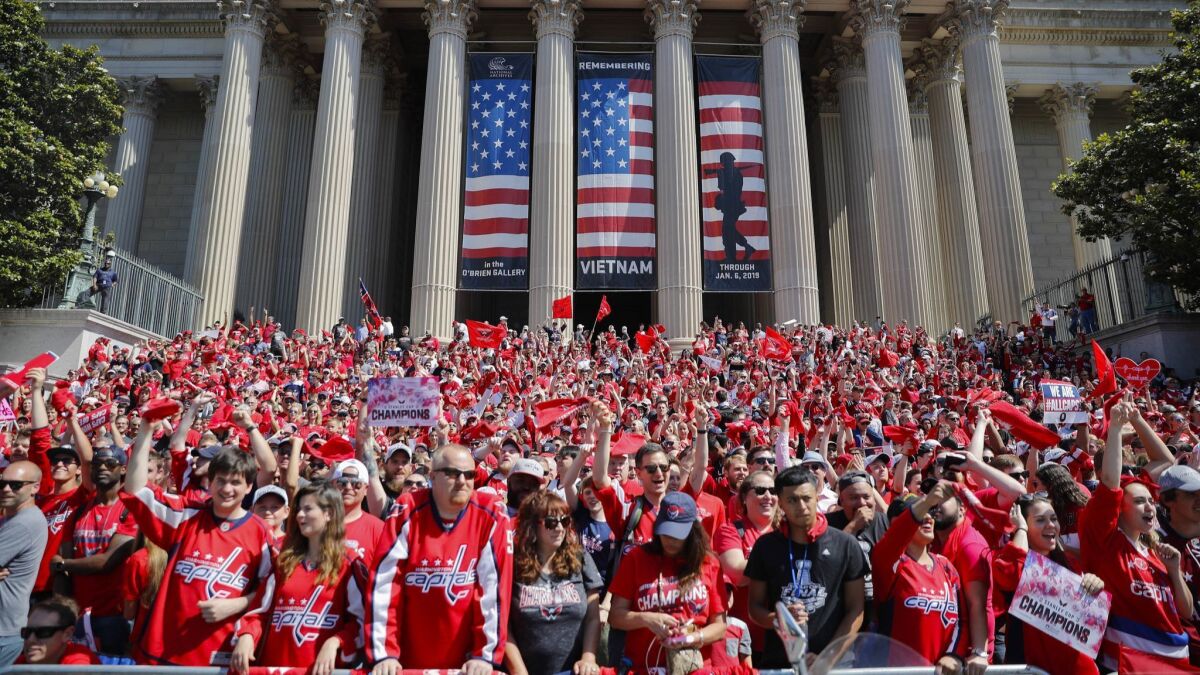 The final vehicle in the parade held Alex Ovechkin, Nicklas Backstrom, Brooks Orpik, owner Ted Leonsis, team president Dick Patrick — and the Stanley Cup.
Fans along Constitution chanted, "Raise the Cup!" and "Ovi! Ovi! Ovi!"
Ovechkin sat at the front of the double-decker bus, alternating between resting his arms on the trophy, raising it, and drinking from his Bud Light bottle.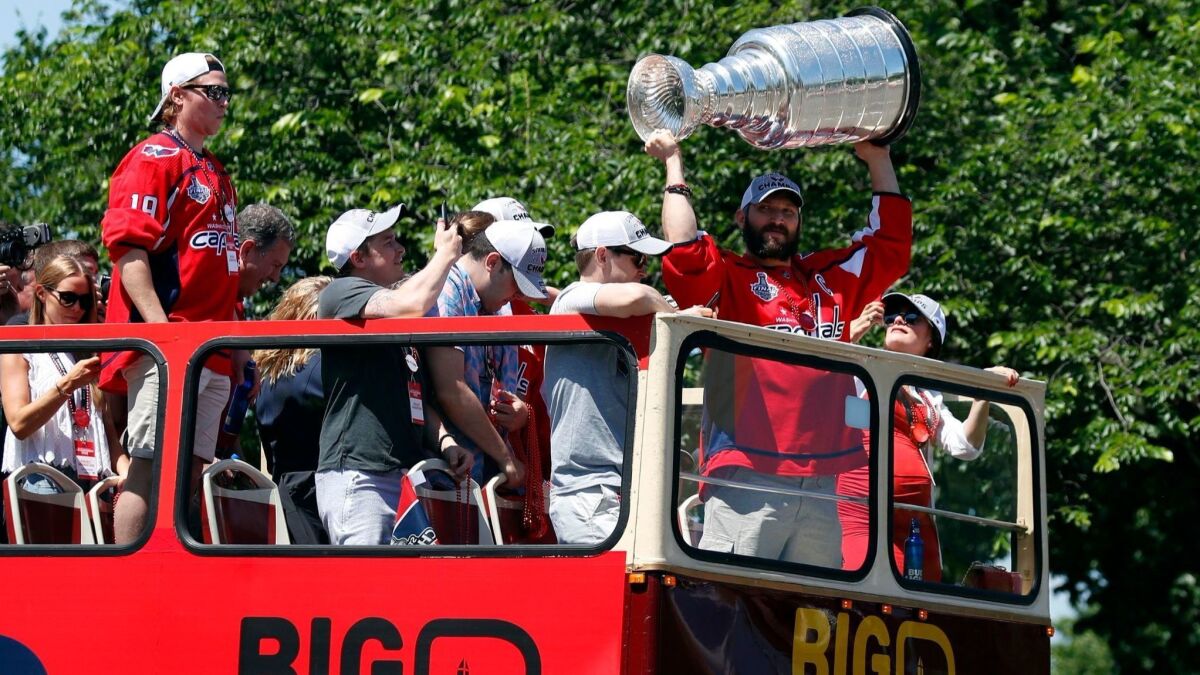 A rally at the National Mall capped the celebration.
---