Tuned-out nation more interested in GOP platform than Romney speech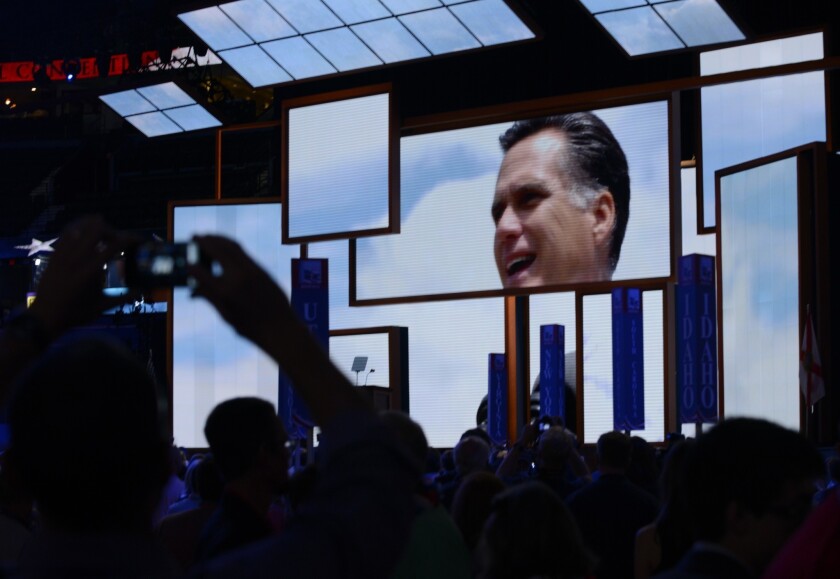 TAMPA, Fla. -- As Republican delegates prepare to approve the party's 2012 platform on Tuesday, a new national poll shows that Americans are more interested in what's in that document than they are in Mitt Romney's and Paul Ryan's acceptance speeches.
Details of the platform have trickled out over the last week, as the Republican National Committee completed the drafting process, but the document has not been made public. Earlier Monday, in an indication that party platforms may do more harm than good, Republican House Speaker John Boehner suggested that the GOP issue a one-page platform. The 2008 edition, more svelte than those of the past, clocked in at 55 pages.
The new poll, released Monday by the nonpartisan Pew Research Center, also found that public interest in Romney's address is significantly lower than for GOP presidential nominee John McCain's acceptance speech at the 2008 convention.
Republicans are just as interested in Romney's speech as they were in McCain's. But independents and Democrats said they are less intrigued. That disparity could be another sign that voters this year are less open to persuasion than in past elections.
PHOTOS: Preparations for the GOP convention

The poll found that Democrats are slightly more interested in President Obama's speech to his party's convention in Charlotte, N.C., next week than Republicans are in Romney's. But overall interest in the Democratic convention is down sharply from four years ago, when Obama was relatively new on the national scene.
At the same time, independent voters are more eagerly anticipating Bill Clinton's speech to the Democratic convention than they are Obama's. That finding would appear to validate the Obama campaign's decision to give Clinton a high-profile role and also presumably reflects the former president considerable personal popularity, nearly a dozen years after leaving office.
The Pew opinion survey showed that overall interest in both party's conventions is virtually identical. That is, a majority of Americans say they aren't interested.
As for Romney's speech, most Americans (56%) also say they aren't interested. Four years ago, by contrast, a slim majority (52%) was interested in hearing what McCain had to say.
Obama's speech next week is drawing advance interest from a bare majority (51%) of Americans. In 2008, however, 58% expressed advance interest in Obama's acceptance address, made before a crowd of more than 80,000 at Denver's pro football stadium.
The full Pew report, with sample size and margins of error, is available here.
Follow Politics Now on Twitter and Facebook
Twitter: @paulwestdc
---