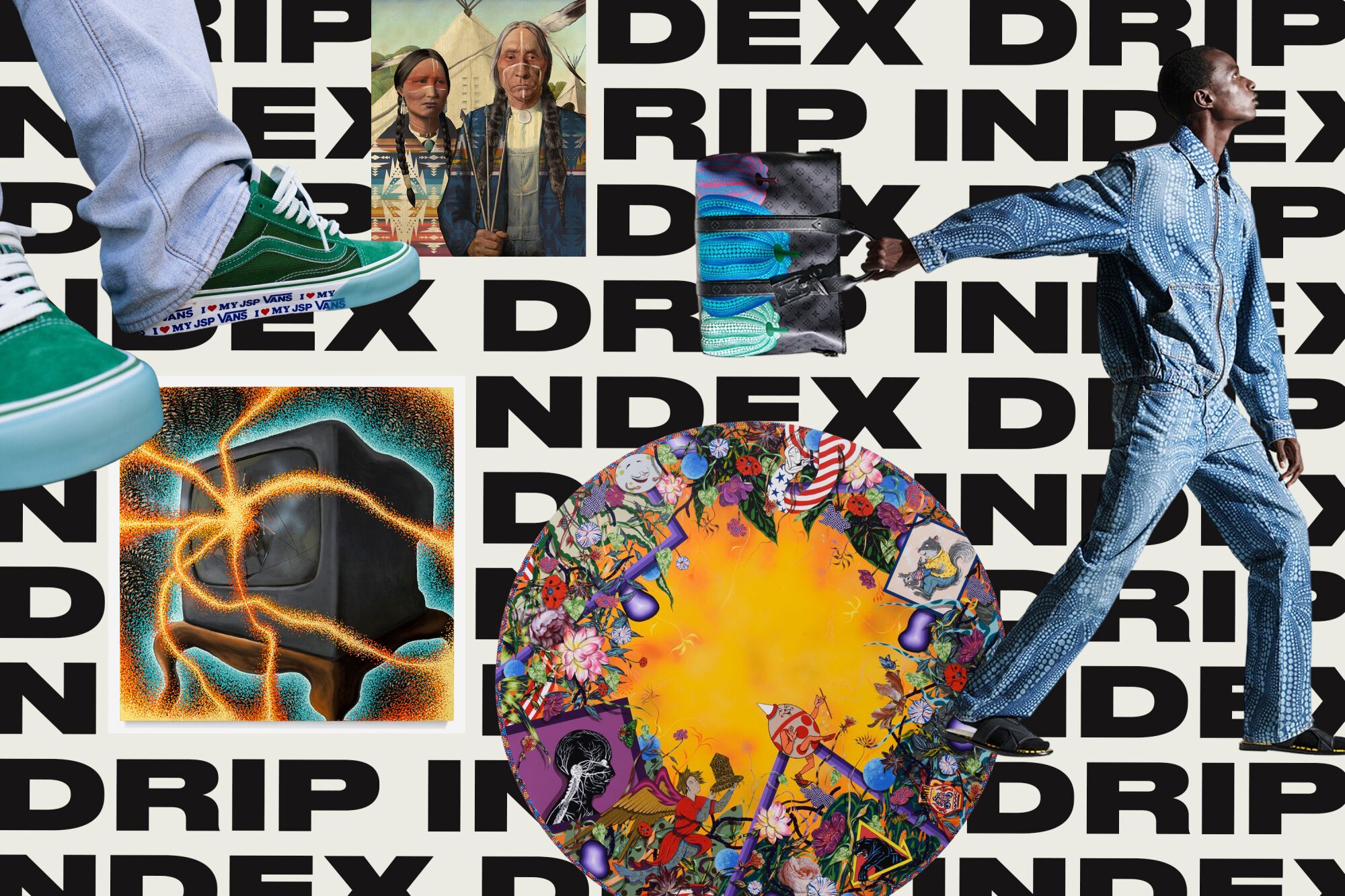 This story is part of Image issue 17, "Offering," a special gift from L.A.'s creative community to a city that seemingly has it all. Read the whole issue here.
Bulgari pop-up
Seventy-five years ago, Bulgari launched Serpenti, its famous line of snake-inspired jewelry: watches with scaly bands, bracelets of diamond snakes winding around wrists. To celebrate the anniversary, Bulgari is hosting its first pop-up exhibition in L.A., featuring jewelry, watches and leather goods, all surrounded by photos and paintings casting the snake as a design icon. Italian artist Davide Quayola was tapped to create a sculpture of serpentine shapes. Open March 1–April 16, 11 a.m.-7 p.m., at 431 N. Rodeo Drive, Beverly Hills. bulgari.com
Puma x June Ambrose
On Thursday, March 16, June Ambrose launches the second drop of her collection with Puma celebrating the 50th anniversary of hip-hop. Ambrose defined the look of so many hip-hop artists over the decades — including Jay-Z, Missy Elliot, Snoop Dogg and Mary J. Blige — so it's only fitting that this collection of blue, green and white pants, jackets, sneakers and hoodies is inspired by the silhouettes she helped to define. puma.com
Imprint by Honor the Gift
For the latest collection from Honor the Gift, designer Russell Westbrook took his inspiration from the impact Black Americans have had on workwear throughout history. From emancipated sharecroppers to domestic servants, laundresses, blacksmiths and carpenters, Black laborers used apparel as a creative outlet amid dire conditions and despite limited resources, says the brand. The new collection, dubbed Imprint, is made up of sturdy neutrals for men, women and kids, captured in a campaign featuring the Compton Cowboys. Launches March 2. honorthegift.co
Born X Raised + Levi's at Rolling Loud
If you're going to Rolling Loud on March 3–5, don't miss the Born X Raised and Levi's collab. They'll have black hoodies celebrating the hip-hop music festival and will be offering custom designs on-site. For those who can't make it, select pieces will be available on the Born X Raised website. bornxraised.com
'Amir H. Fallah: The Fallacy of Borders' at the Fowler
In Amir H. Fallah's first museum exhibition in Los Angeles, expect to get caught up in the artist's maximalist paintings and stained glass works. Fallah is known for making "alternative" portraits — they don't fixate on likeness but rather on the objects, textures and moods that one associates with a person, an approach partly informed by the artist's experiences as an immigrant. The exhibition includes a fascinating archival display of Beautiful/Decay, the art and design magazine that the artist founded and edited between 1996 and 2013. Open Wednesday–Sunday, noon–5 p.m., through May 14, at 308 Charles E. Young Drive North, Los Angeles. fowler.ucla.edu
INSPR ITALIA
Italian Trade Agency, in collaboration with Confindustria, is debuting its inaugural "roadshow" at L.A. Fashion Week. It'll be a special opportunity to see exciting new work by 31 Italian designers, including Fracap, Laboratorio Mariucci and Giovanna Nicolai, who have "a modern perspective on Italian design and craftsmanship." Find these brands at the Brand Assembly Show as well as the Designers and Agents Show the weekend of March 13–15. Cooper Design Space, 10th floor, 860 S Los Angeles St, Los Angeles, and the New Mart, 3rd floor, 127 E 9th St, Los Angeles. inspritalia.com
JSP X Vault by Vans
In their second collaboration, JSP and Vault by Vans release a new collection of nostalgic Vans in kelly green, black and true blue, with a sentimental message on the bottom of the sole: "I Love My JSP Vans." JSP founder Jimmy Gorecki describes the designs as "both rich and rugged," made of nylon and soft suede, and credits the classic Venice joint Hoagies as an influence for his L.A.-meets-Philly aesthetic. The first half of the collection dropped in February, and the second half will drop in early March. Keep your eyes peeled. standardissuetees.com
Gucci lands at the Brand
A new Gucci store has opened at Americana at Brand in Glendale. Its stone marble inlay storefront cut with industrial Uranian blue linings and arched entryway faces the dancing fountain in the complex's atrium. The more than 6,000-square-foot boutique features the house's extensive collection of men's and women's accessories including shoes, handbags, luggage, jewelry, watches and eyewear. Open 11 a.m.–8 p.m. Monday–Saturday, 11 a.m.–7 p.m. Sunday. 702 Americana Way, Suite E-01, Glendale. americanaatbrand.com/shopping/gucci
James Fuentes opens on Melrose
New York gallerist James Fuentes is opening a location in Los Angeles this spring. The 3,700-square-foot space will host a solo show of Didier William's mesmerizing and mystical prints and paintings of figures submerged in water, caught in forests and lifted by clouds. 5015 Melrose Ave., Los Angeles. jamesfuentes.com
Género Neutral turns 2
The community's concept shop is celebrating two years on Saturday, March 18, with DJs Niño Genesis and Dante Sin, plus original merch including a limited-edition tote bag. Come meet Ashley S.P. and Jennifer Zapata, the innovative duo behind the store of stylish, genderless clothes. L.A. Times Image, a co-host of the party, will be there with magazines and more. Just scan the code on the Wild Postings wheat-paste posters around town for more info. 1816 Sunset Blvd, Los Angeles, 4–9 p.m. generoneutral.la
Versace Fall-Winter Show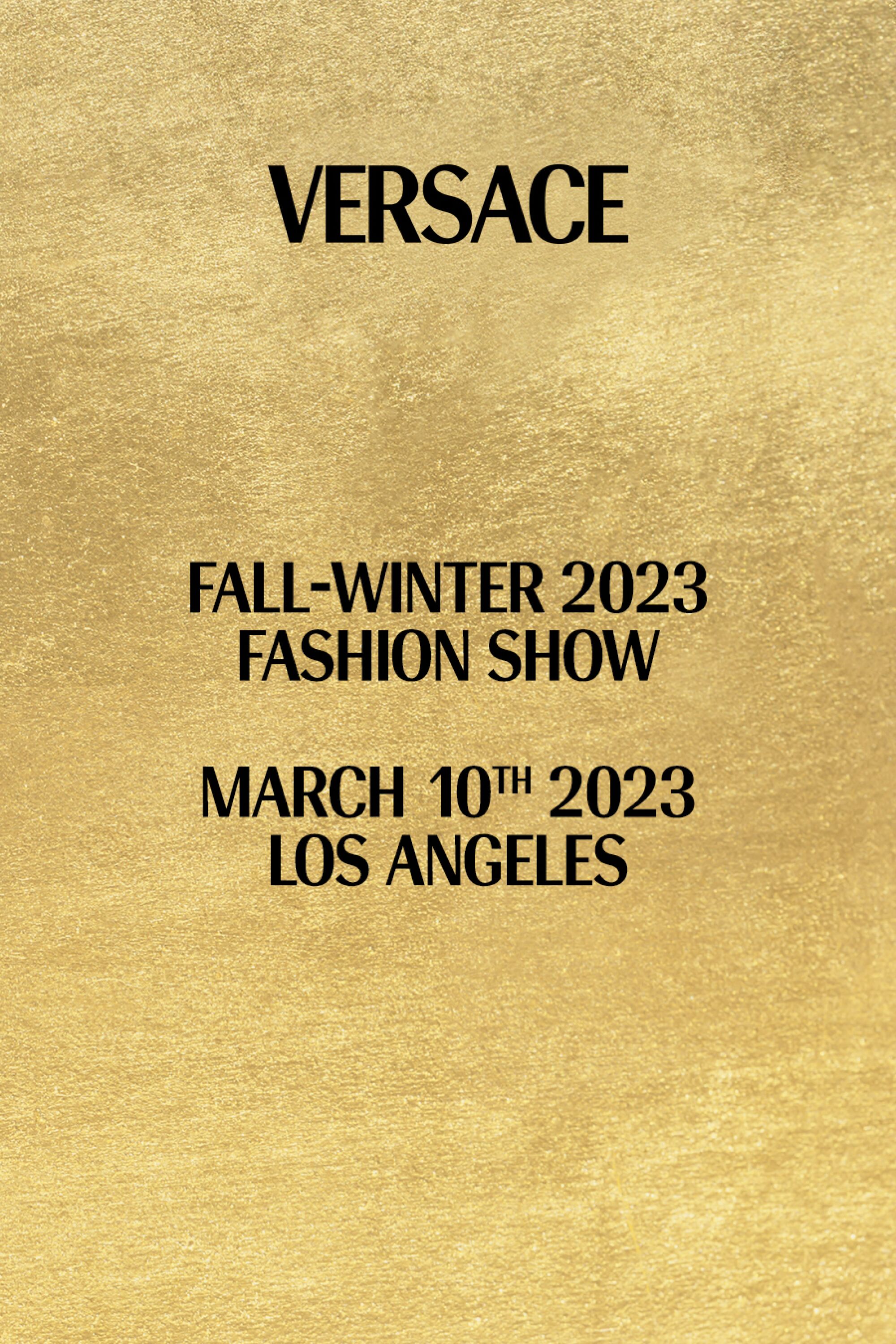 Versace brings its fall-winter 2023 women's and men's collections to Los Angeles on Friday, March 10, just two days ahead of the Oscars. The fits will be inspired by Hollywood and red carpet flare.
The Hammer Museum expands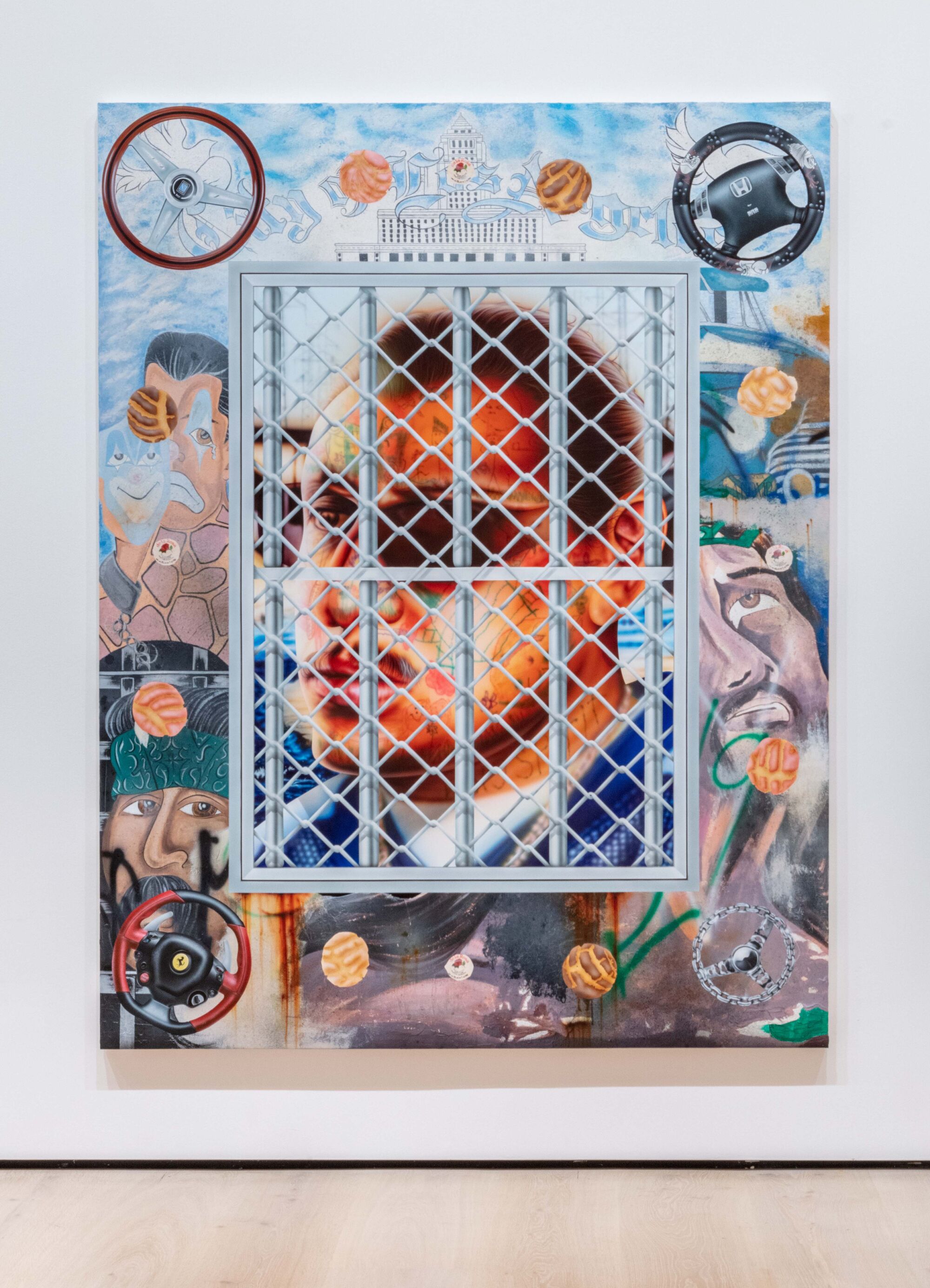 UCLA's Hammer Museum is expanding with a newly transformed building featuring a large exhibition of contemporary art "through the lens of Los Angeles." Artists include Mark Bradford, Noah Davis, rafa esparza, Luchita Hurtado and Noah Purifoy. The new galleries open Sunday, March 26, and on the same day, the museum store is opening a summer-long pop-up with the Native-owned brand Thunder Voice Hat Co., which will be selling its hats made from recycled saddle straps and vintage coins. Each hat comes with a map of the stars printed on the interior "so the wearer can always find their way." 10899 Wilshire Blvd, Los Angeles, open 11 a.m.–6 p.m. Tuesday–Sunday. hammer.ucla.edu
Louis Vuitton x Yayoi Kusama
LV is dropping the second half of its collaboration with artist Yayoi Kusama on Friday, March 31. The designs are dizzying and delightful: polka dot bags, belts, hats and scarves; blue and green pumpkins on necklaces, suitcases and perfumes. There are infinite ways to wear this collection — you'll never get bored. us.louisvuitton.com
More stories from Image